Some kids dream of running away to join the circus, but for Adrian Catarzi, the circus was his home.
Catarzi, 77, grew up beneath the Ringling big top. The 13th person in history to complete the triple somersault on the trapeze, he used his childhood and early adult life in the circus as the inspiration for his first book, "Nucci," which was self-published in September.
"The book was a vehicle to have my family's actual accomplishments documented while enjoying a partially fictional account of my childhood — a circus coming-of-age story," Catarzi said.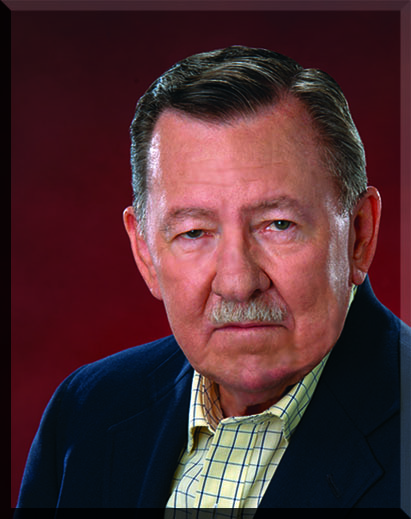 Piecing together stories from his mother, family and his memories, Catarzi said his novel is a work of fiction that is fueled by facts, which have been twisted for dramatic effect.
Named for his childhood nickname, "Nucci" follows Catarzi's fictional counterpart Nucci Valenti's life from ages 2 through 21 as he conquers the triple somersault and works to master the quadruple somersault, the stunt that killed the character's father.
Following the Catarzi-Loyal family on their travels, Nucci transforms from a curly headed boy who loves Red Ryder to a teen working at the circus selling pet chameleons and then to a young adult who leaves home to attend a summer circus camp where he meets a coach with a dark past.
Throughout the story, historical figures, such as Richard Nixon and Fidel Castro, pop up as attendees of the Ringling Brothers Circus, with Nucci even meeting Nixon after he sells a chameleon to the then-president's daughter.
Catarzi said that he struggled at first to find the right story. But after he decided to focus the narrative on Nucci as the hero, everything began to flow.
"I was reluctant to use myself as the hero throughout the whole thing because I was too modest," he said. "I know that sounds stupid, but I was. I finally said, 'To hell with it,' you know? Not everybody can do a triple somersault, [so I should] write about it."
Catarzi grew up in Sarasota while his family performed in the Ringling Bros. and Barnum & Bailey Circus. A graduate of Sarasota High School and the Sailor Circus, he went on to perform in and coach at the Florida State University Flying High Circus. He was featured on the CBS show "To Tell The Truth" in 1963 after he performed the triple somersault.
Thrown into performing at a young age, Catarzi was taught by his Nonno (grandfather) Jules Loyal, of the equestrian bareback riders Loyal Repensky Troupe. But rather than becoming an equestrian rider, Catarzi's talent came in the form of flight as a trapeze artist.
The leading force throughout the book is Nonno as he pushes Nucci to step into his father's shoes, and despite some liberties being taken with the book's events, Catarzi said he wrote his grandfather true to character.
As a kid, his family lived next door to his grandparents, which allowed the family to combine their backyards and transform the area into a training ground for Catarzi and his cousins to rehearse their routines.
"Growing up as a kid, after school … you go home, and you practice. There is no such thing as Little League; there is none of that stuff," Catarzi said of his childhood. "My grandmother told me, and I'll never forget it, she said: 'When you're inside the house, you're in Italy. Outside, you're in America."
But even so, Catarzi said he wouldn't change a minute of his childhood.