Beatrice "Bea" Friedman never missed an opening performance of Sarasota Orchestra's Masterworks concerts. From her view at Seat 10, Row 11, she witnessed hundreds of performances. Her deep love of classical music and the people in her community inspired more than 40 years of giving back to the Sarasota.
Friedman died Thursday, Oct. 4 at her home in Sarasota. She was 98.
"She told me that she and her husband had a lot of fun making money, but she had way more fun giving it away," said friend Phil Mancini. 
To her friends and the community, she was lovingly known as "Queen Bea" and "Lady of the Lobbies" for her generosity. 
Friedman was born in New York City on April 9, 1920. She came to Sarasota with her husband, Allan, from Chicago. Together they ran the family business, AlphaType, which made phototypesetters for advertisements.
Allan had an innate appreciation for music, which he shared with his wife and children. Every night, he played his favorite records for the family and taught his daughter, Ilene, and two sons Sy and Harvey how to play the piano. He attended every piano lesson when they started learning under a professional tutor.
The Friedmans began vacationing in Longboat Key in the early 1970s. During one of their trips, they attended a concert at the Florida West Coast Symphony, which became the Sarasota Orchestra in 2008. The performance left an impression on Allan, who told Bea they should get involved with the organization the next time they were in Sarasota, but he never got that chance. Allan Friedman died in 1975 after suffering a heart attack. Six years later, Bea sold the business and moved to Sarasota year-round.
Friedman was committed to memorializing her husband through music. In 1981, she joined the board of the Sarasota Orchestra where she became a dedicated volunteer and donor for more than 35 years. She created the annual Allan Friedman Memorial Concert, which brought accomplished pianists from all over the world to play in Sarasota. In 1996, she gifted $1 million to the orchestra, the organization's largest donation to date.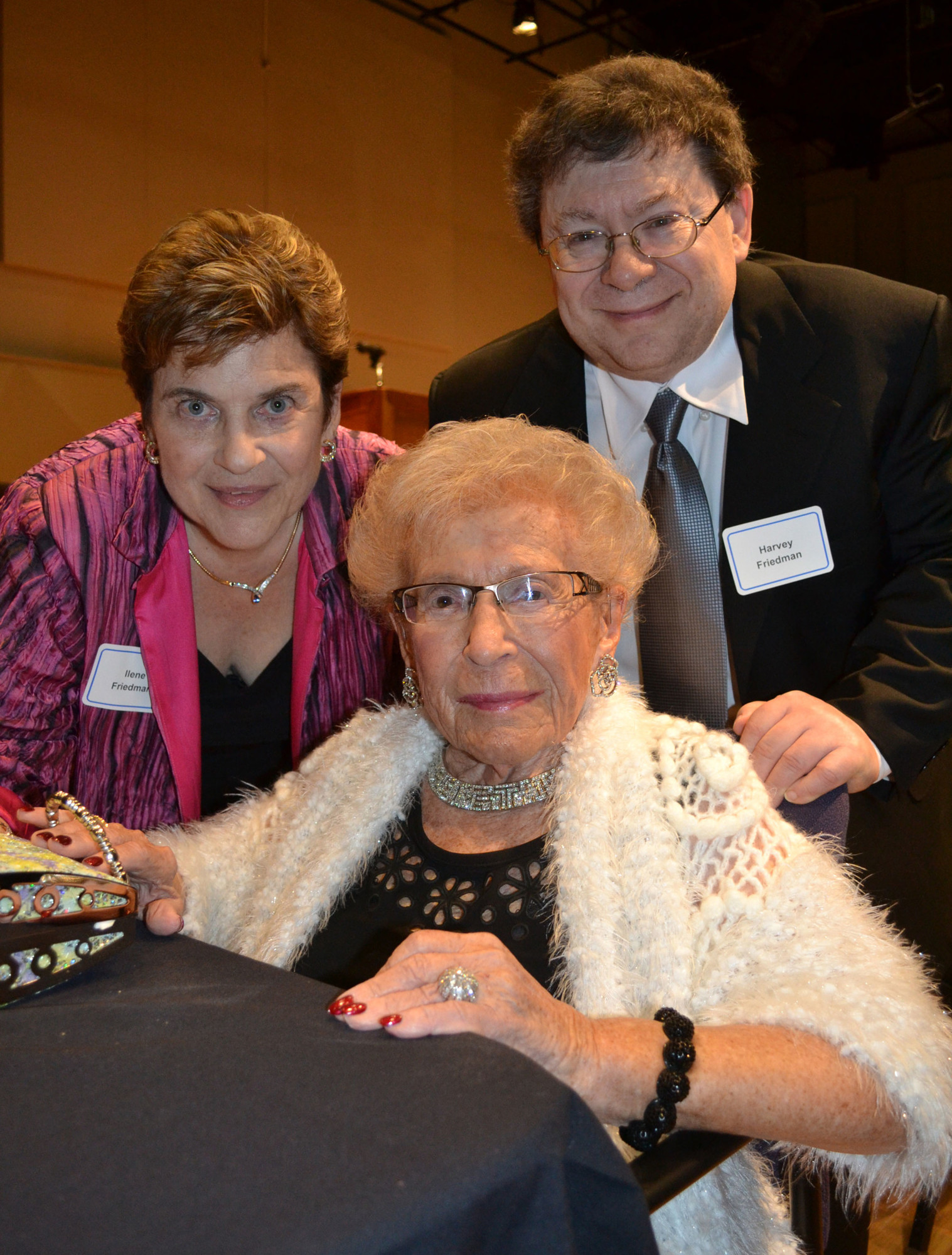 The building that houses the orchestra is named in her honor. Her philanthropic work helped shaped the Sarasota Orchestra into the renowned institution it is today.
"We often say she was an angel on earth," said Joseph McKenna, president and CEO of the Sarasota Orchestra. "It was never about her feeling the need to be recognized. She made these gifts because she knew it was important. The greatest recognition was actually the pleasure she received from observing others benefit from her generosity."
Friedman cared deeply for the musicians and the staff at the orchestra. One of her endowment gifts in the 1980s established the Sarasota Orchestra's first retirement program.
Mancini described Friedman as "everyone's favorite grandmother." She was pragmatic and candid but also radiated warmth and enthusiasm. Mancini, co-proprietor of Michael's on East, worked with Friedman for more than 30 years catering the hundreds of fundraising events Friedman was known for throwing at her home.
Mancini and his staff would eagerly wait for Friedman's call the morning after catering an event.
"If Bea said it went well, it made our week, but if she said we had to improve on a few things, she would tell us we would get it right next time," Mancini said.
Friedman was passionate about food, and one of the ways she expressed her enthusiasm was through feeding people. Lamb chops, salmon and shrimp were always offered at her dinner parties. She was especially fond of Michael's on East's blintzes and chopped chicken liver, but one of her favorite foods was also Popeye's fried chicken.
"As a hostess, only the best was good enough for Bea," said friend Molly Schechter. "She would put out a spread. If there was going to be 12 people she told me to get enough food for 20. And then she would call me back and say maybe you should order for 24."
Friedman was a longtime resident of Longboat Key's L'Ambiance before she moved into her Beau Ciel penthouse in downtown Sarasota. She designed and decorated both homes so she could entertain guests as a way to help raise money for the various organizations she was passionate about. Apart for the Sarasota Orchestra, she made notable contributions to the Women's Resource Center and the Jewish Federation of Sarasota-Manatee.
"Her enthusiasm for giving was contagious," McKenna said. "Her friends and other members of the community became attracted to the orchestra and other organizations she was a part of because they saw the impact that Bea helped create."
Friedman is survived by her daughter Ilene, who lives in Sarasota, along with her sons Harvey and Sy, two grandchildren Aaron Friedman and Ariel Frank, and four great-grandchildren.