"Green Book" is one of those rare films that you wish would never end. It whittles away at your heart as it lifts your spirits.
Inspired by a true friendship, two complete strangers with absolutely nothing in common are forced to spend two months on a road trip together. Tony "Lip" Vallelonga (Viggo Mortensen) is an Italian-American bouncer from the Bronx who got his nickname "Lip" for not being a liar. Tony describes the designation a little less delicately. Dr. Don Shirley (Mahershala Ali) is a highly educated, well-known pianist who has performed twice for President Kennedy.
In 1962, when Shirley hires Tony as a bodyguard/driver to escort him on a tour through the Deep South, the two initially do not hit it off, to put it mildly. Tony is so racist that he refers to blacks as eggplants. And Shirley is so refined that he's never had fried chicken. Tony is given a book by Shirley's valet before their departure entitled the, "Negro Motorist Green Book." It enumerates just where blacks are allowed services throughout the Jim Crow South. 
En route Tony's beyond blunt comments and observations clash with Shirley's elegant and somewhat condescending remarks. As they encounter despicable and racist situations, Tony becomes increasingly defensive of Shirley. Tony gets physical at one point, which lands them both in jail. Shirley takes the high road and tells Tony, "It takes courage to change people's hearts." Soon after, their relationship takes a turn and their bond becomes one of mutual respect and love.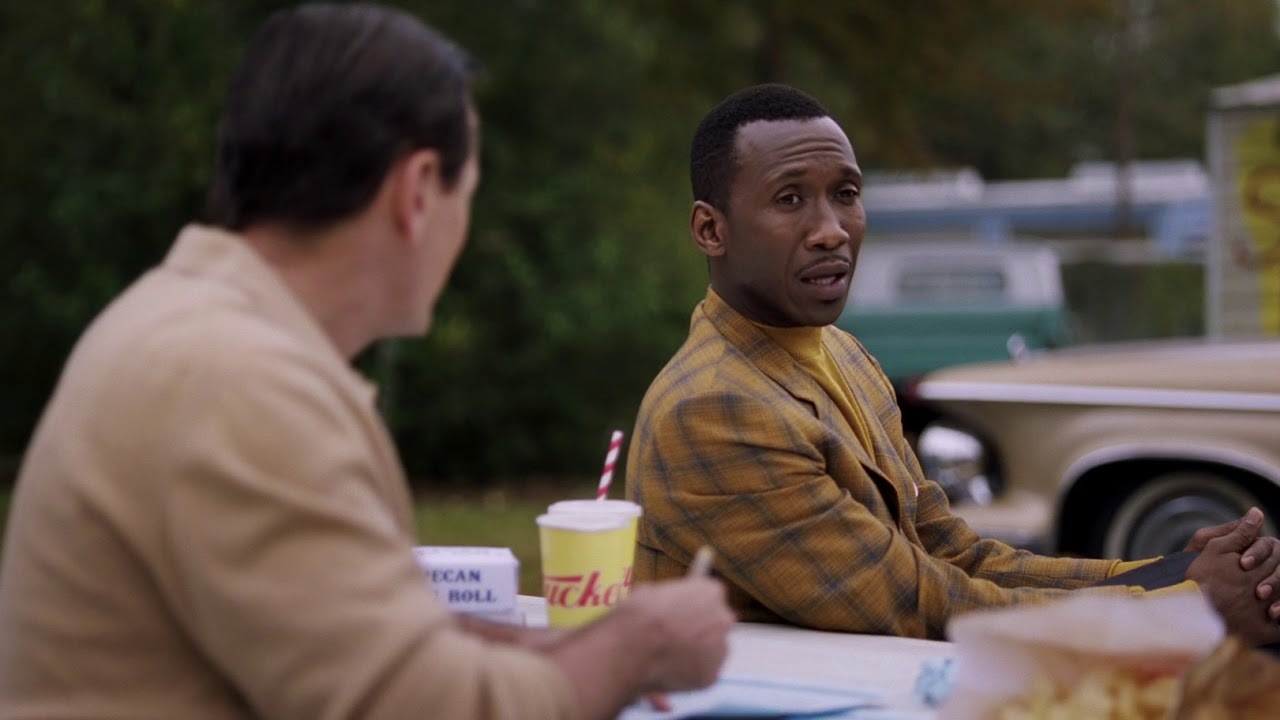 Writer-director Peter Farrelly ("Dumb and Dumber") is known for his zany humor, but "Green Book" is definitely humor of a different genre. And Farrelly nails it. He also scripts with Brian Hayes Currie and Tony's real-life son, Nick Vallelonga. Nick was so moved by the project that he spent a lot of the time in tears during shooting. Scenes with Linda Cardellini (who plays Tony's wife) were especially moving for him. Stunning cinematography and an amazing soundtrack further enhance the look and feel of this tremendously entertaining film.
Mr. Ali and Mr. Mortensen deliver performances of a lifetime in "Green Book." They most likely will be vying for Oscars. Their chemistry is flawless. It's charming, stuffy and gruff, simultaneously. Their friendship transcends the cultural misconceptions that existed in the past which, sadly, still haunt us to this day. "Green Book" bridges a divide by offering hope and proving that we're not that different from one another. Embrace it.