Popcorn is overrated.
I'm not afraid to say it. I ate some at a screening of "Hearts Beat Loud" at Burns Court Cinema this week (good movie). It was the first time in a long time, and I don't know when I'll be doing it again. It's too… squeaky, maybe? I don't know. I just prefer Sour Skittles at this point in my life.
It got me thinking, though: How did popcorn become the unofficial movie snack?
It turns out it didn't used to be. According to a 2013 Smithsonian article, the snack was actually banned at the movies until the mid-1930s, because movie theaters were trying to be like actual theaters, where everything is pristine and there's no grubby snacks ground into the floor. It was a fancy experience. When the Great Depression hit, everything changed. Theaters were tanking, and owners decided selling snacks would keep profits afloat. They were right. Popcorn was cheap enough to make that people could afford it, and thus the marriage became more or less permanent. The more you know!
What's your favorite movie-going snack? Comment below (or on Facebook) and let me know. I hope you're cooking up something good for this week's binge selections, because we've got a gorgeous nature documentary, an "everything bagel" of a spy show and a subversive comedy in store for you.
Netflix, TV-PG, 17 total episodes, 45-minute run time
Look, this is a beautifully done show featuring groundbreaking camera innovations that touches on all aspects of life on this planet. Watching it will make you a better person. It's a reminder of how wondrous the world around us is, and how humans are pretty much the worst part of it, as un-fun as that is to hear.
But that's not why I'm writing about "Planet Earth" and "Planet Earth II." I'm writing about them because there's a segment in the second season about snow leopards, which are my favorite animal, and now I'm going to share some snow leopard facts with you.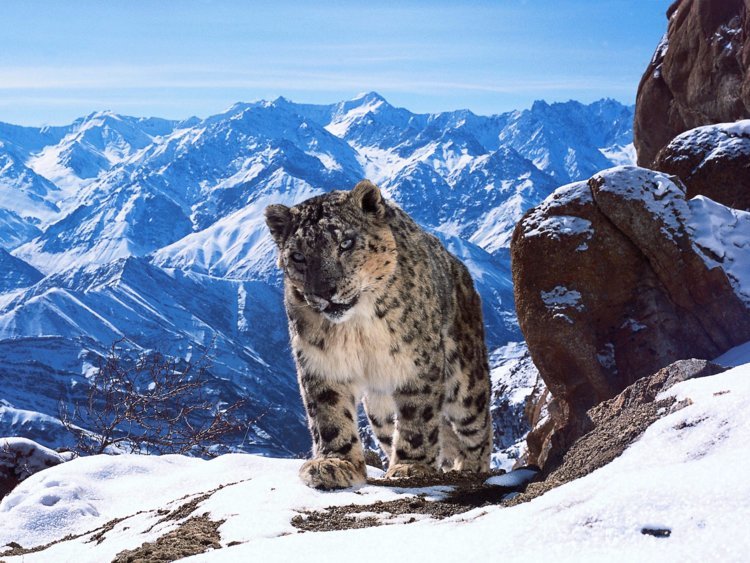 Did you know snow leopards are crepuscular, meaning they are most active/hunt during twilight hours (dawn and dusk)? I like to believe that's because they know the value of starting your day with breakfast and not eating dinner too late. It's probably not, though.
Did you know snow leopards can't roar? That's because they know you never learn anything by hearing yourself talk. Instead, they politely purr and moan when they need to communicate, or sometimes make a puffing sound called a "chuff." What sweet beasts!
Truly, they are sweet. Did you know there's never been a verified snow leopard attack on a human? They're more likely to run away when disturbed than get aggressive. Granted, humans don't come into contact with snow leopards as often as other big cats thanks to their environment (high in the snowy Himalayan mountains), but facts are facts.
Did you know snow leopards' bellies have five-inch thick fur? That sounds like it would make a great pillow.
Did you know snow leopards' claws are basically snow shoes and they can use them to leap 30 FEET?! That's 10 whole yards! And in the snow, to boot. Somebody in the NFL should sign these cats up to play running back. That's a guaranteed first down every time.
Did you know snow leopards are endangered? There's estimated to be 3,500-7,000 left in the wild thanks to hunting from poachers (about 600 more are in zoos). These creatures are too graceful and unique to go extinct. If you want to learn more about them or help their cause, you can visit snowleopard.org.
I think that sums it up.
Amazon Prime Video, TV-14, five seasons (91 total episodes), 45-minute run time
"Chuck" was the second show I fell madly in love with (the first will appear here soon), and the first one I could truly call my own. I knew one other person who watched it when it originally aired on NBC, and they were only a casual fan.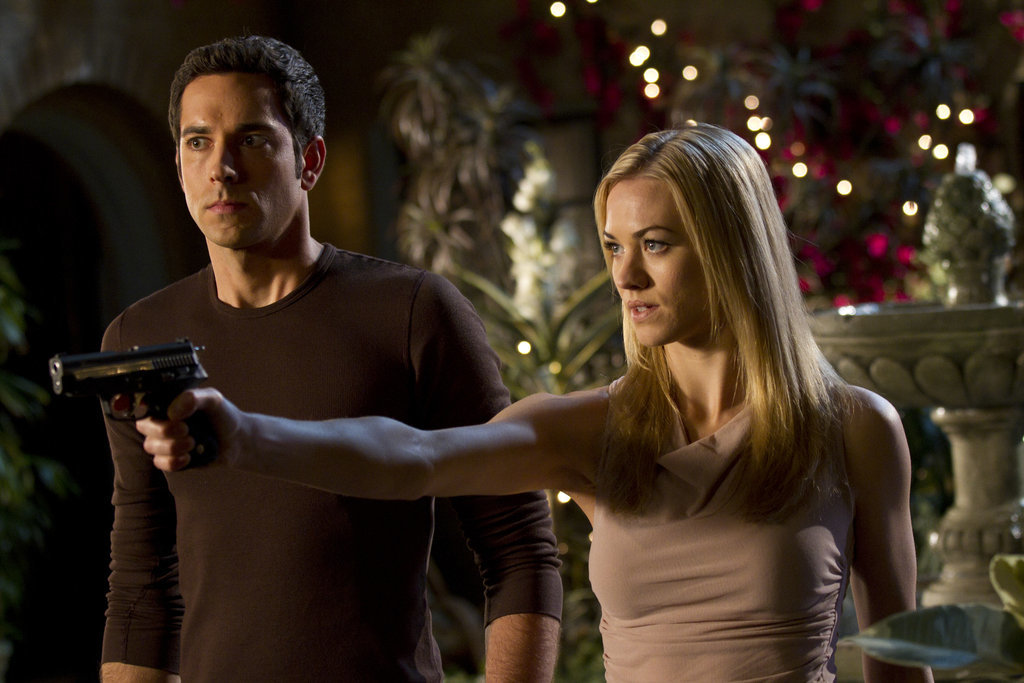 The premise of "Chuck" is this: A brilliant-but-burnout guy named Chuck Bartowski (Zachary Levi), who was kicked out of Stanford University for cheating — something he vehemently denies — gets his life turned upside-down when a former classmate of his, Bryce Larkin (Matt Bomer), implants a computer program containing government secrets, called the Intersect, into his brain. From there, he works with both the CIA's Sarah Walker (Yvonne Strahovski) and NSA's John Casey (Adam Baldwin) to protect those secrets and discover why Larkin did what he did, all while learning to become a secret agent himself.
This show was everything teenage Ryan loved about television. It had a unique plot, terrific action sequences, goofy humor, a heart-wrenching will-they-or-won't-they romance, quirky side characters (one is named Captain Awesome) and dorky sensibilities. This show was created before "nerd culture" became cool, so references to Arcade Fire albums and games like Missile Command made me feel at home. In addition to that, the show had guts. It wasn't afraid to get rid of fan-favorite characters in service of telling its story, and I respected that, even if it left me in tears more than a time or two.
This show will always be one of my all-time favorites, but if you want more proof that it's good, listen to the show's saga. The show was set to be canceled by NBC after season two because of low ratings, but an online campaign by "Chucksters," as the fanbase is known, saved it (with help from Subway, a fact that became a running gag on the show). If someone loved "Chuck," they REALLY loved "Chuck." There are still hundreds of show-related blogs out there on Tumblr and other places.
Honestly, it's hard to explain why the show has a cult following without watching it. It's about spies, yes, but just like last week's recommendation, "The Americans," it's also about family — albeit in a polar-opposite way. It's got a lot of heart, something people are afraid of showing these days, but something "Chuck" wears proudly on its sleeve.
Watch two episodes (one isn't enough) and see how you feel. For me, if nothing else.
Hulu, TV-14, six seasons (113 total episodes), 22-minute run time
The episode count for "Community" listed above is technically true, but I'm going do something unprecedented in Binge Blog history and hedge my recommendation to the first four seasons.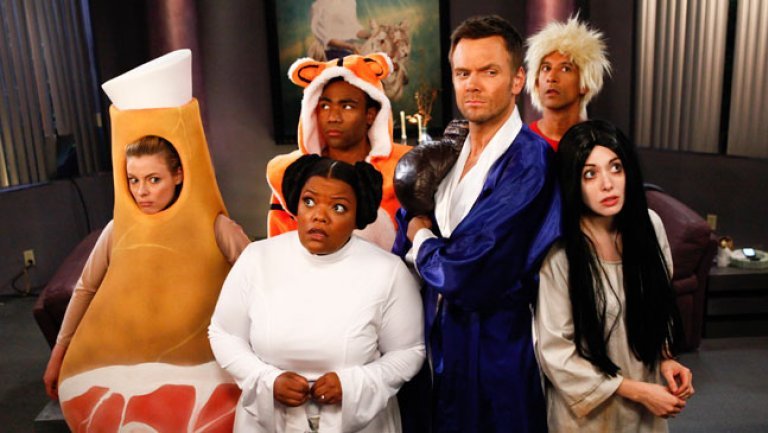 The first three seasons of the show are some of the smartest and funniest commentaries on pop culture and society in existence. The show, centered around a community college study group, was a palette for experimental writing, sometimes bordering on the absurd. There's an episode about a secret trampoline on campus. There's multiple episodes about paintball fights. There's an episode about pillow and blanket forts that is somehow a parody of Ken Burns documentaries. There's a spoof of "My Dinner with Andre" in there, too. Seriously, someone thought it was a good idea to spoof a movie from 1981 that is just two characters talking to each other at a restaurant — and they were right. It's fantastic.
The show was also the big breaks for multiple stars, including Donald Glover ("Atlanta," "Solo: A Star Wars Story," Childish Gambino), Alison Brie ("The Disaster Artist," "GLOW"), Gillian Jacobs ("Love," "Life of the Party") and Joel McHale ("The Joel McHale Show," "Ted"), and featured the legendary Chevy Chase. John Oliver, Ken Jeong and Jim Rash also make frequent guest appearances. It was a stacked cast all around, and the actors were game for whatever bonkers script the writers threw at them.
Season four is when things started to go downhill. Showrunner Dan Harmon left the project, as did Chase, and while the episodes are still strong enough to recommend, the magic of the first three seasons was gone. Harmon returned for season five, but by then things were spiraling. Glover left the show midway through the season to become the hottest star on the planet, and despite a few highlight episodes, viewership tumbled. The show was left for dead by NBC and picked up by Yahoo! for season six, which almost felt like a different show entirely.
So! I'll summarize thusly: The first three seasons are essential. Essential, you hear me?! Especially if you consider yourself a comedy connoisseur. You need to see these starts shine before they were stars. The fourth season is still fun, and seasons five and six are up and down, with some major highlights. Watch it all if you love it. Watch some if you like it. But watch it regardless, because it wasn't appreciated in its time, and it deserves to be now.  
See you next week!