Whoever thinks long-dead composers are no longer cool is sorely mistaken.
At least that's the perspective of Fred Slutsky, founder of The Chopin Project. His project aims to make the music of Chopin and other classical composers more accessible, and one way he does so is by getting some of the world's best emerging musicians to perform these masters' compositions live.
"We provide live concerts that are thoughtful, interesting and compelling, from Chopin to Beethoven to Mozart," he says. "We're dedicated to helping exceptional young players excel in an era when there's unprecedented challenges but also unprecedented opportunities for them."
One such artist is pianist Matthew Graybil, who has performed as a recitalist, concerto soloist and chamber musician throughout North America and Europe. He will perform a unique Chopin Project concert entitled "Debussy: His Friends and Enemies" April 10 at Church of the Redeemer.
Graybil and Slutsky were introduced six years ago through the recording engineer Joseph Patrych, whom Graybil did his debut album with. When Graybil heard about this man with a deep passion for piano music who wanted to record the entire output of Chopin with young, upcoming pianists, Graybil says he was extremely interested.
Soon after, he became a Chopin Project artist recording Études — something he always dreamed of as a child.
"I grew up collecting recordings of Études, so being able to record them myself — I couldn't turn down the opportunity."
After the recording, Slutsky was so impressed with Graybil's playing that he invited him to do concerts in the Tampa Bay area — all of which are held at no charge to students. Along with the concerts, he also began educational outreach programs in and around Sarasota. In the past two years, Graybil has performed three concerts around Sarasota and done several master classes at Sarasota County public schools with The Chopin Project.
What makes these performances unique, he says, is they're always designed with some sort of narrative element in mind.
"It's not just a concert that has different pieces of music put together — it has some sort of progression, some sort of extra musical content to it so the audience has more context for the music and a little more info about how it connects," Graybil says.
This year is the 100th anniversary of Debussy's death, so to honor his memory, the Chopin Project team decided to dedicate a whole concert to the French composer. What is not widely known is Debussy was also a music critic, so to keep things interesting, Graybil suggested they sprinkle excerpts from some of Debussy's reviews and anecdotes from his correspondences and other writings throughout the program.
Slutsky calls Graybil a wonderful storyteller, so he's excited to hear him discuss these critiques and more about Debussy's music in between pieces. This helps the project achieve its goal of being more accessible, Slutsky adds, because it breaks the standard concert format and allows Graybil to build a connection with the audience by speaking directly to them.
"I thought it would be more interesting to explore a bit of his character and allow the audience to get to know him a little more," Graybil says. "Sometimes we put these great musicians on a pedestal in a way ... but in reality, they were just people and they had their prejudices and likes and dislikes."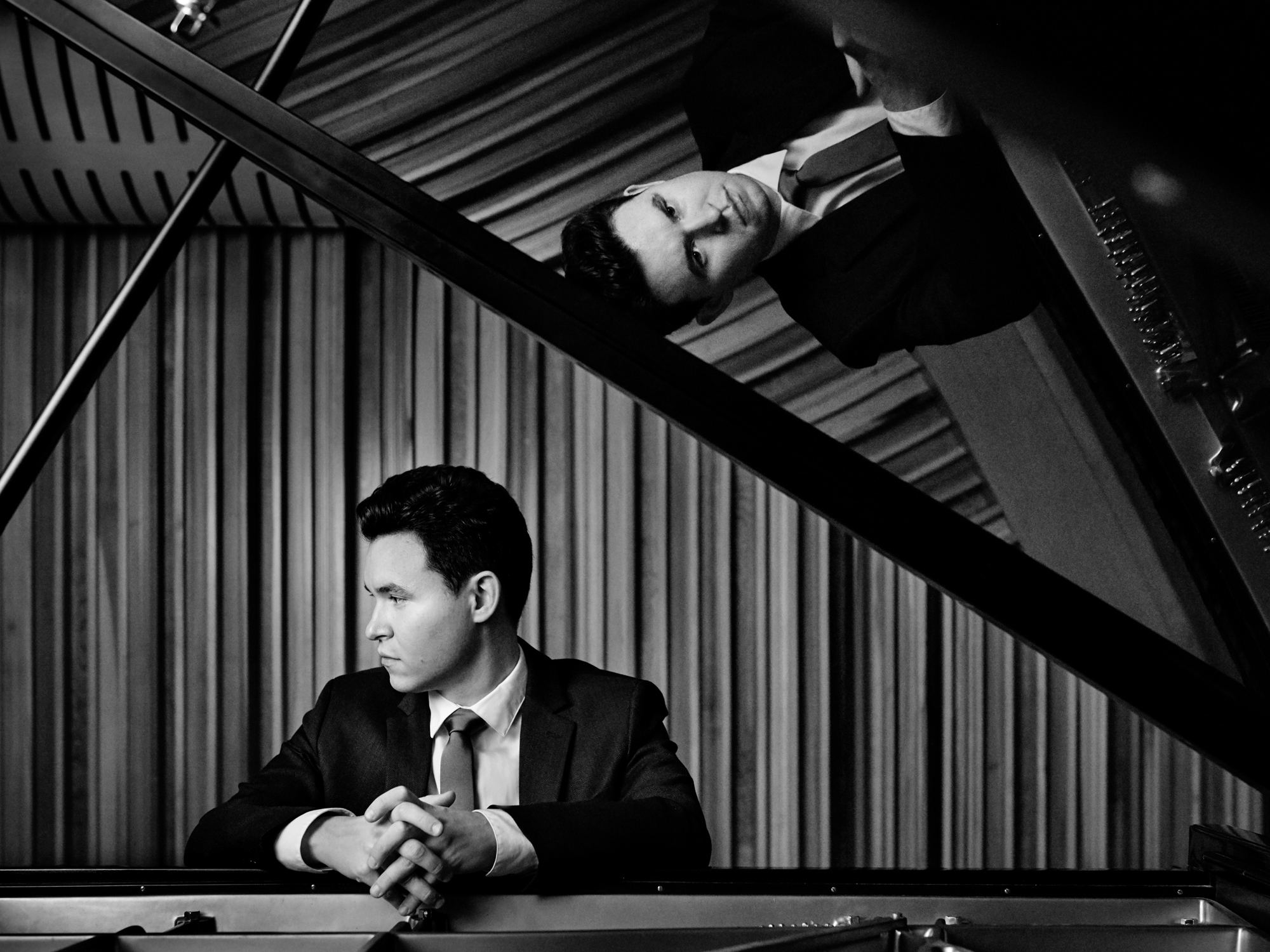 Slutsky says he's enjoyed working with Church of the Redeemer Organist and Choirmaster Ann Stephenson-Moe and hopes that their partnership, which is part of the church's Great Music Series, will last a long time.
Besides its concerts and educational outreach, The Chopin Project is also known for supporting concert music fans by distributing inexpensive recordings and creating simplified piano arrangements of Chopin pieces.
Slutsky says there are currently 50 tracks published (with 50 more on the way) under the album name "Rarities and Favorites." Volumes 1-4 are available on platforms like Google Play, Amazon, Apple Music and Spotify, and Volume 4 is on CD only (for now).
"I Can Play Chopin" is a book of piano arrangements — one of which is for four hands — by composer Dina Pruzhansky. The book is published by The Chopin Project for late beginner to intermediate-level players.
"The intention is for people to master these pieces and then they'll be able to be encouraged to keep playing," Slutsky says. "Normally, you wouldn't be able to play these unless you had lessons for four or five years."
Another project focusing solely on duets is in the works, and those pieces might be distributed digitally as sheet music that can be printed, Slutsky says.
When reflecting on why he created the project 10 years ago, Slutsky goes back to his idea of having art patrons gift students with the chance to attend these concerts at no charge.
"I believe that if kids are given accessibility to this kind of music and compelling programs and exceptional performers, there's going to be some percentage of kids who hear a piece of music that might be so hauntingly beautiful or move them in some way that it'll change their life for the better," Slutsky says. "That's a very satisfying thing for me."