From top to bottom, work is progressing on the Residences at St. Regis Resort Longboat Key as the project heads into its second year of construction.
With ground broken on the project in October, 2021, the foundation building permits were awarded in early 2022. From there, construction has been vertical at the 17.6-acre former home of the Colony Beach & Tennis Resort.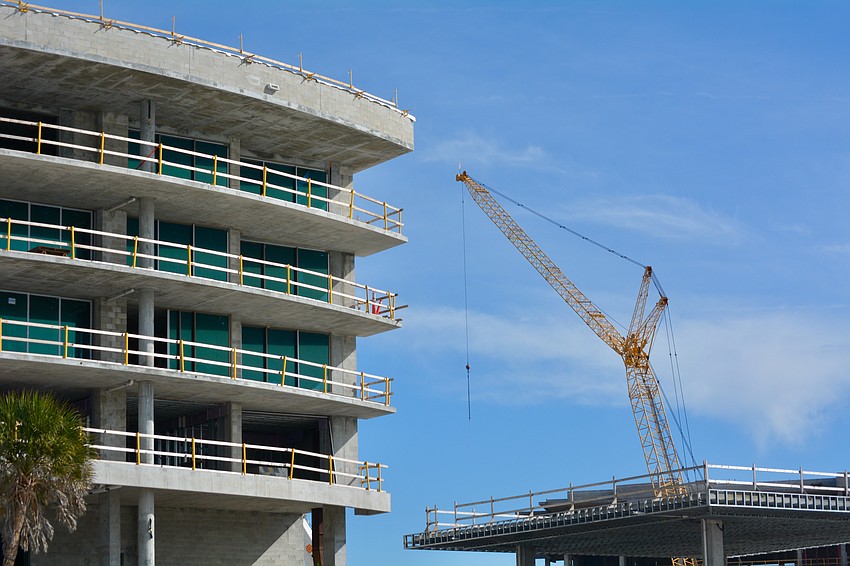 Five buildings are working their way through construction: a five-story hotel on the north end of the property, three five-story condo buildings on the south side of the property and a single-floor amenities building in between.
The 166-room hotel  will feature two restaurants, a beach grill and three bars. Additionally, a ballroom with seating for 425 is planned, along with six meeting rooms and two board rooms.
The condo complex will have 69 units with parking garages on the ground level. Prices range from $2 to $22 million.
The project is expected to be finished in 2024. The residences are sold out.
---
In the company's most recent construction update, Unicorp National Developments said that general contractor Moss & Associates is on time, despite hurricanes and the general state of the countries' supply chain. Contractors purchased some 200 bathtubs in advance and are storing them in a Sarasota warehouse as a hedge against supply-chain disruptions. 
Roofs and parking garages have been completed in both the condo and hotel sections of the project and window installation is underway.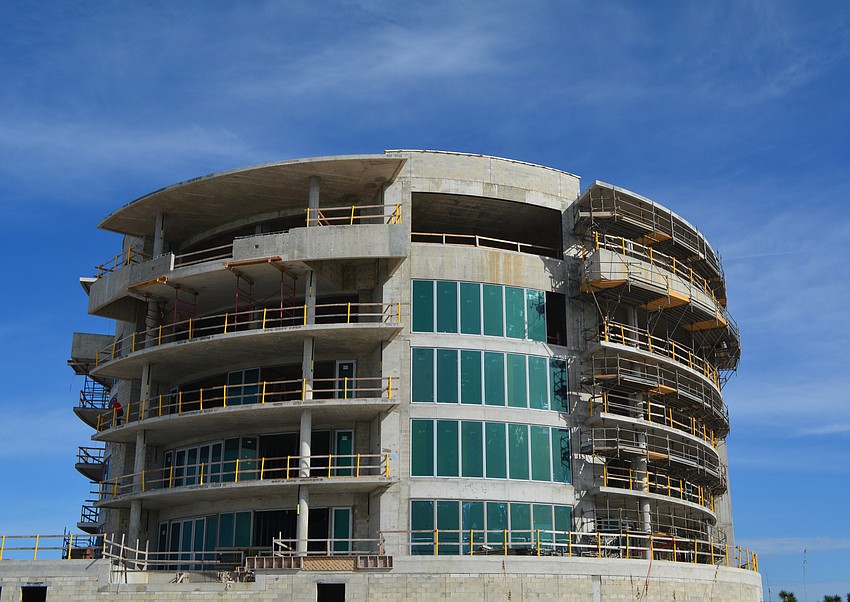 Work is also underway installing structural steel in the hotel's main ballroom, and chillers have been set into place in the hotel's central energy plant.
In mid-December, more than 60,500 cubic yards of concrete has been poured, which is about 6,740 truck loads. Moss & Associates said this is enough concrete to build a four-foot wide sidewalk 234 miles long.
The resort's swimming pools are next on the list of milestones, and work is expected to begin on those in early-January.
About 350 workers are shuttled to and from the worksite each day from a mainland staging area.