In Terry Bradshaw's four Super Bowl wins with the Pittsburgh Steelers, the former quarterback passed a record setting 932 yards and nine touchdowns.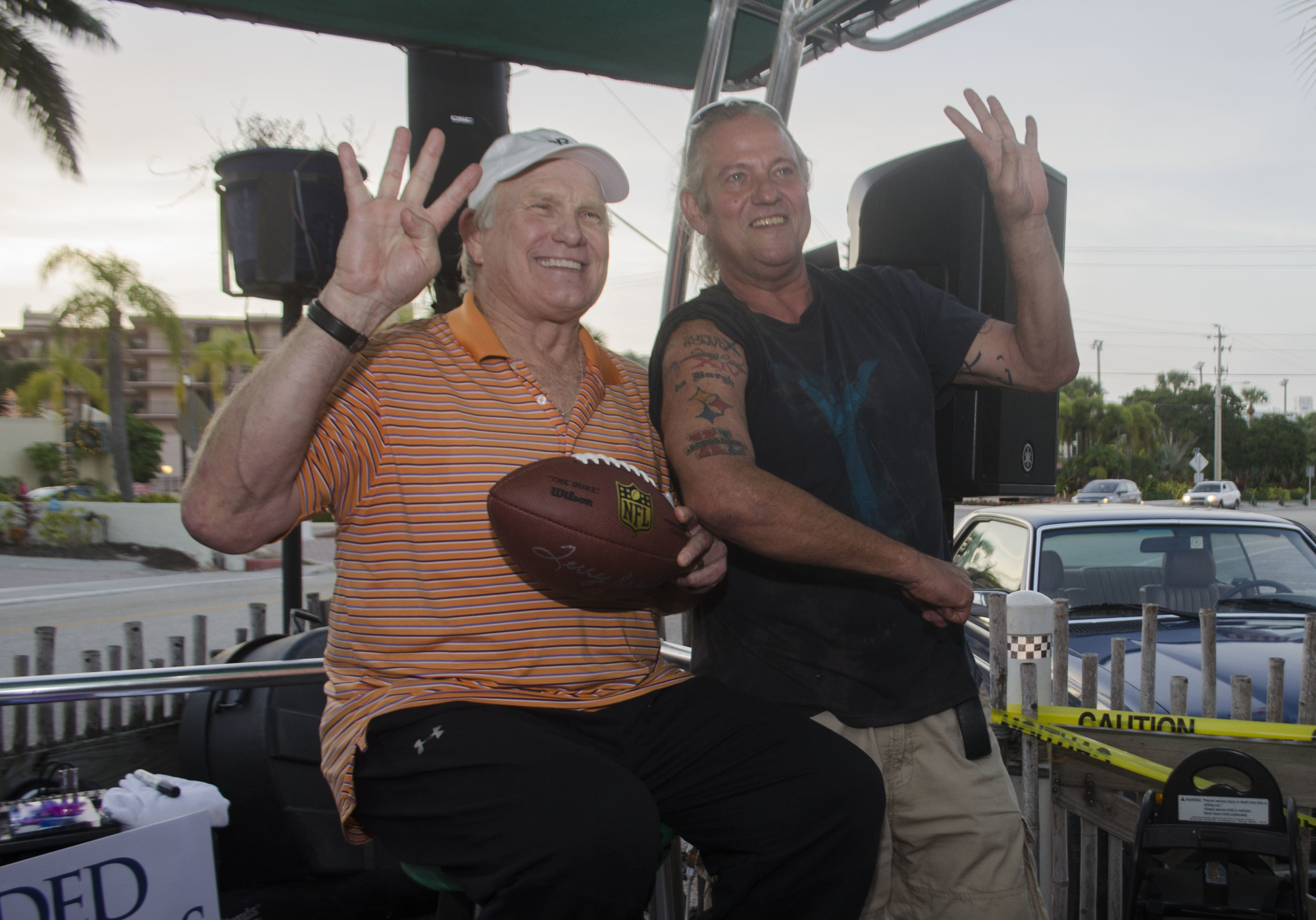 Yet, not even he can buy himself a barrel of bourbon — at least not without a little help.
After trying Four Roses bourbon while on vacation in Hawaii, the Fox Sports commentator wanted more. In fact, he wanted a whole barrel more.  
"I called Davie (Stuart), because I'm not a retailer so I couldn't buy a barrel of bourbon, but Davie could," Bradshaw said.
Stuart, the owner of Captain Curt's Crab and Oyster Bar on Siesta Key, helped Bradshaw buy the barrel. However, Bradshaw kept only four bottles for himself.
So Stuart and Bradshaw decided to do some good with the rest of the liquor.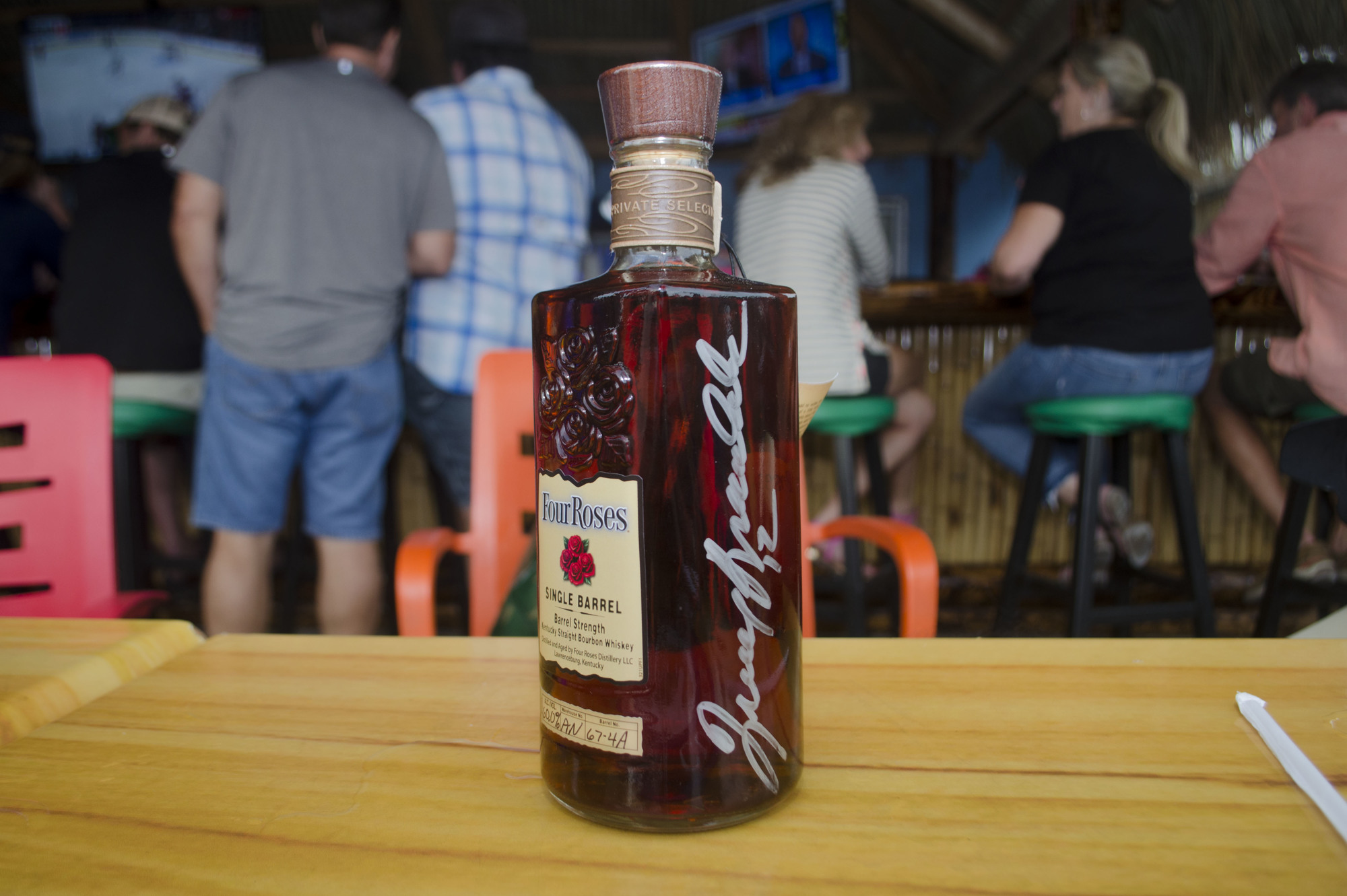 They bottled what was left in bottles Bradshaw signed and sold them at Captain Curt's, donating all the proceeds to veterans groups of Bradshaw's choice.
Last year Bradshaw and Stuart raised $8,000 with their bourbon sales and donated the proceeds to the Wounded Warrior Project, which supports veterans wounded in combat.
This year, Bradshaw decided to donate the money to a local fundraising chapter of the Wounded Warriors Family Support, an organization that supports the families of wounded veterans.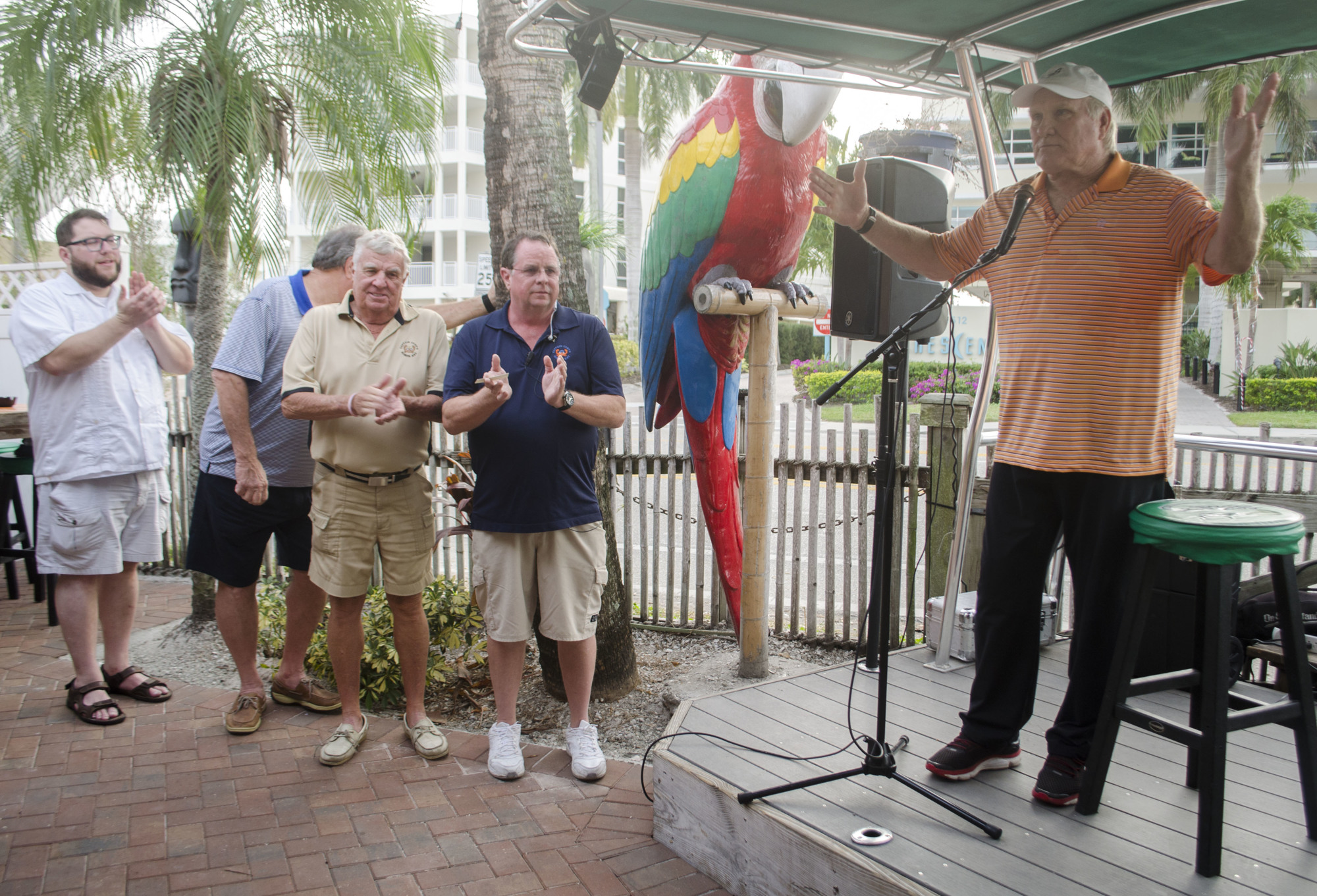 "What we're trying to do is envelope everyone that has to do with our military," Bradshaw said. "We're just broadening our umbrella to embrace everyone."
Bradshaw donated $10,000 to the organization this year, presenting Lloyd Tirey, chairman of the Wounded Warriors Family Support charity golf tournament at Heritage Oaks Golf and Country Club, with a check on Jan. 3 at Captain Curt's on Siesta Key.
"This is outstanding," Tirey said about the donation.
Bradshaw said his most recent donation is just the beginning. He hopes to continue raising money via his bourbon sales and look for new ways to invest in Sarasota's veterans community.
"We're going to do more next year for sure," Bradshaw said.