The bright light of the Sarasota afternoon floods the interior of the Allyn Gallup Contemporary Art Gallery. Sitting for more than 20 years in Sarasota's gallery and restaurant district on Palm Avenue, the sun-soaked, glass-walled gallery has served as a place for artists from Sarasota and around the country to showcase their work.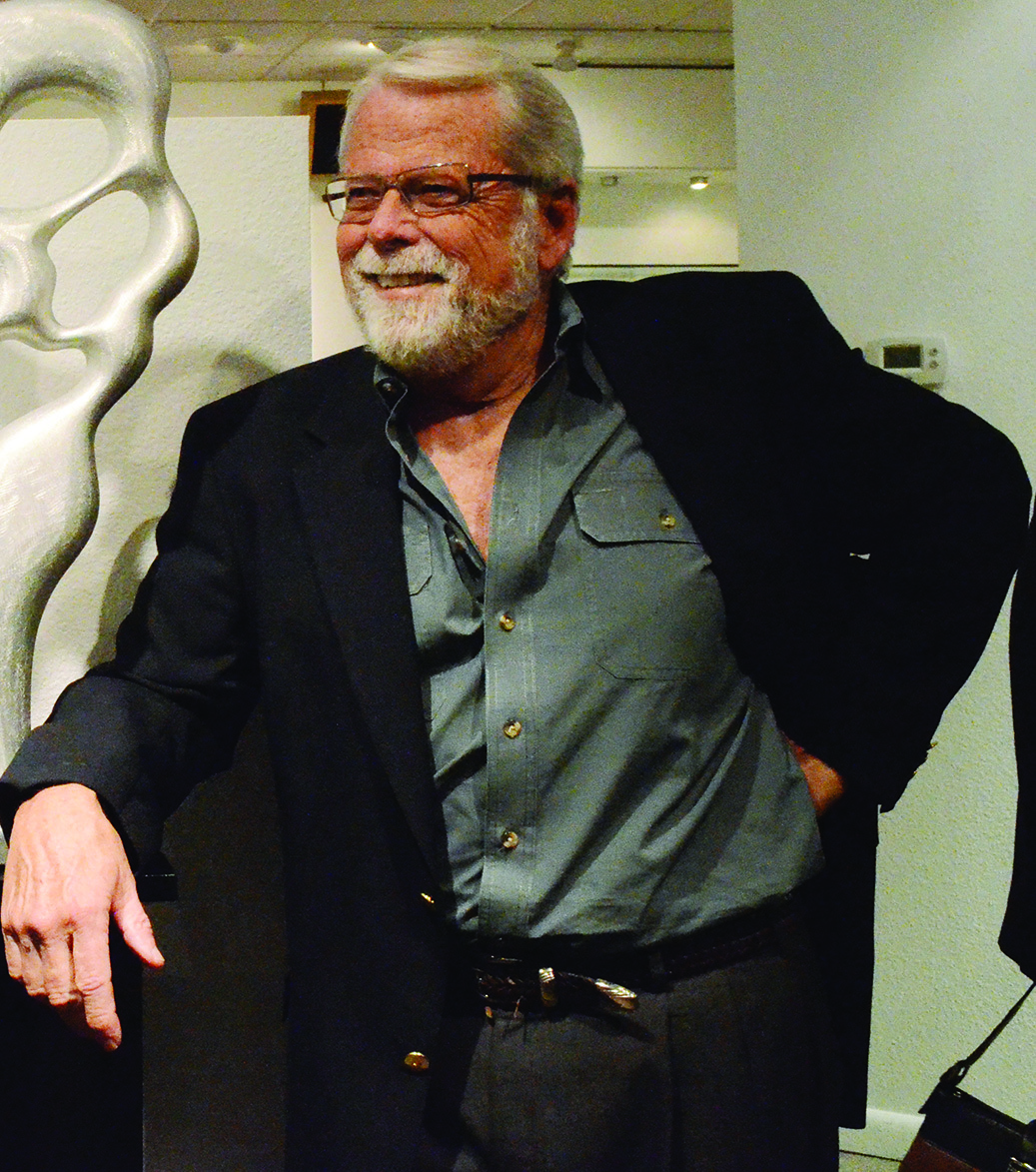 Its owner, the late Allyn Gallup, was a light himself upon Sarasota art's community. After a career in New York City's banking industry, Gallup retired and focused on his original passion: collecting, advocating for and selling pieces of art by new and contemporary artists. Gallup brought artists, local art enthusiasts and everyone in between to his gallery, including Sheila Moore.

The duo started off sharing a passion for art, but it wasn't long before they shared much more. The two met in 2001 after Moore first moved to Sarasota and were married in 2003.

Gallup and Moore worked together to bring art to Sarasota audiences until November, when Gallup suffered a stroke and died. However, just like other master artists, Gallup's lifelong efforts will endure not only in his gallery but through all the artists and community members who have gathered there since it opened in 1991.
"I want to ... bring out all of the artists we have in the back and give them their own shows ... I'd like to bring more events here to make the gallery come alive."

– Sheila Moore, owner of the Allyn Gallup Contemporary Art Gallery
As much as its purpose is art, a gallery is still a small business. And over the past five months, Moore has continued her husband's mission to not only curate quality work but to show everyone that gallery spaces are fun and not stuffy.

"I think one of the things I want to do is to bring out all of the artists we have in the back and give them their own shows," says Moore. "Also one of the things I want to do is have more events in here like music and just more fun ... I'd like to bring more events here to make the gallery come alive."

Moore's life has been a journey chasing after life's artistic moments. Born and raised in Paris, Moore was weaned on Paris's museums, galleries and thousands of professional and amateur artists. Moore's mother and grandfather were members of the latter group.

"So very early I was definitely immersed in oils, in the smell of oils and everything else," says Moore. "I grew up in a big city that had a lot to offer. Going to museums and galleries was a lot of what I did when I was growing up."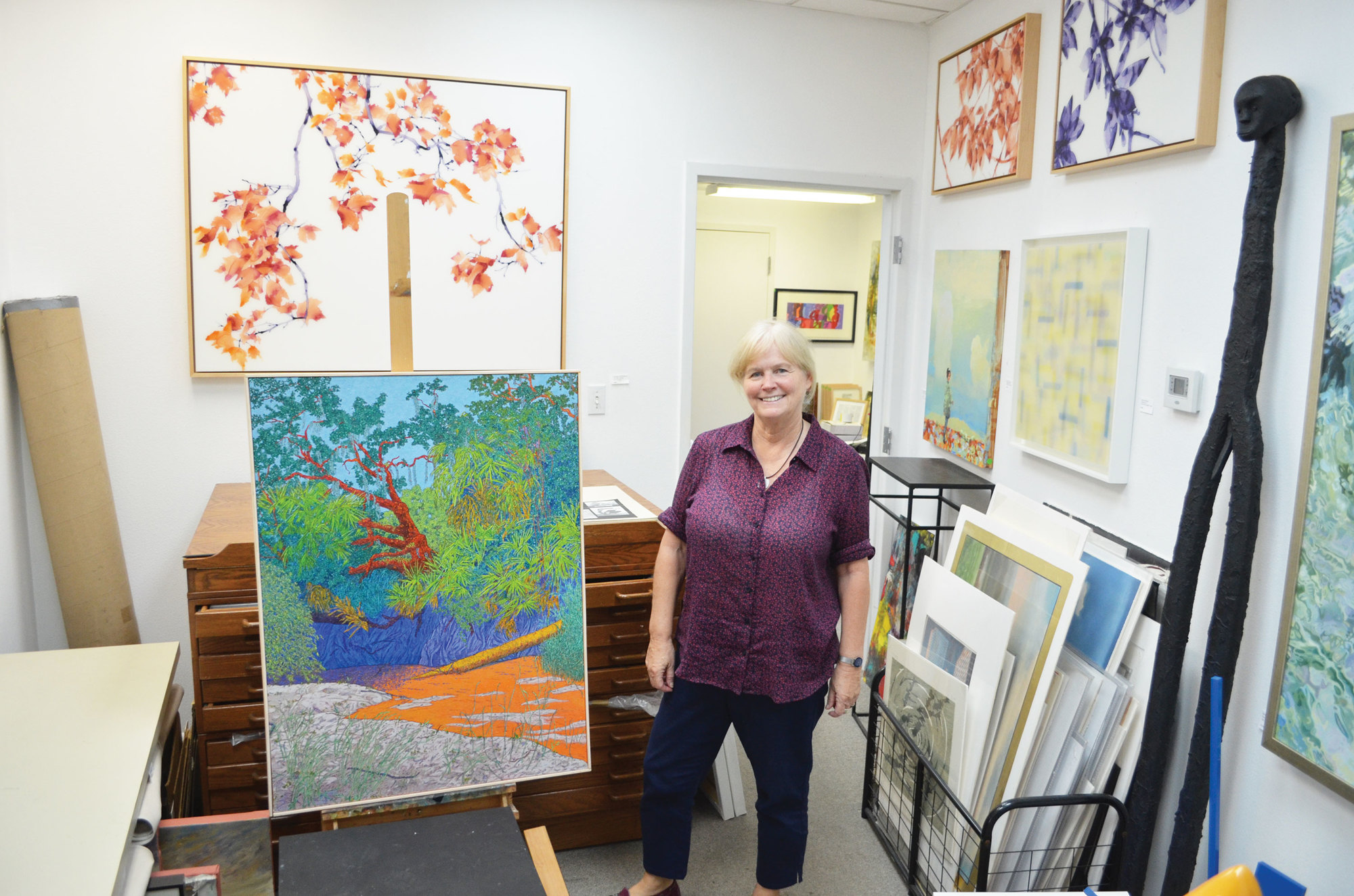 Though she inherited her French mother and grandfather's love of art, she inherited her American father's flavor for modern art sensibilities.

Her mother came to the U.S. from France on an immigrant ship after World War II. Once here, she got a job doing murals inside of Jordan Marsh, a department store in Boston. That's where she met Moore's father.

"At that time they had people paint murals, and that's what she did," Moore says. "My father was in college at Harvard University and he had a summer job in one of the departments of Jordan Marsh. They met at the cafeteria."

After living in Paris, Moore moved to the shores of California, outside of San Francisco. Ten years later, after a divorce and with a daughter in tow, Moore journeyed back to France to live in Bordeaux. But Moore couldn't leave the United States forever. So in 2000 she moved to Sarasota with her then 15-year-old daughter.

Moore says weather and culture were the two most important factors for her lifestyle.

"I decided to rent a house within walking distance of Riverview High School," says Moore. "That autumn I met my neighbors, Evelyn Wilson and Joan Jaffe, who happened to be artists, and we got along very well and they said, 'I want you to meet somebody.' They took me downtown and introduced me to Allyn. We went over to Epicure for lunch and Allyn said, 'I hope you like this place because we'll come back here often,' and that was it."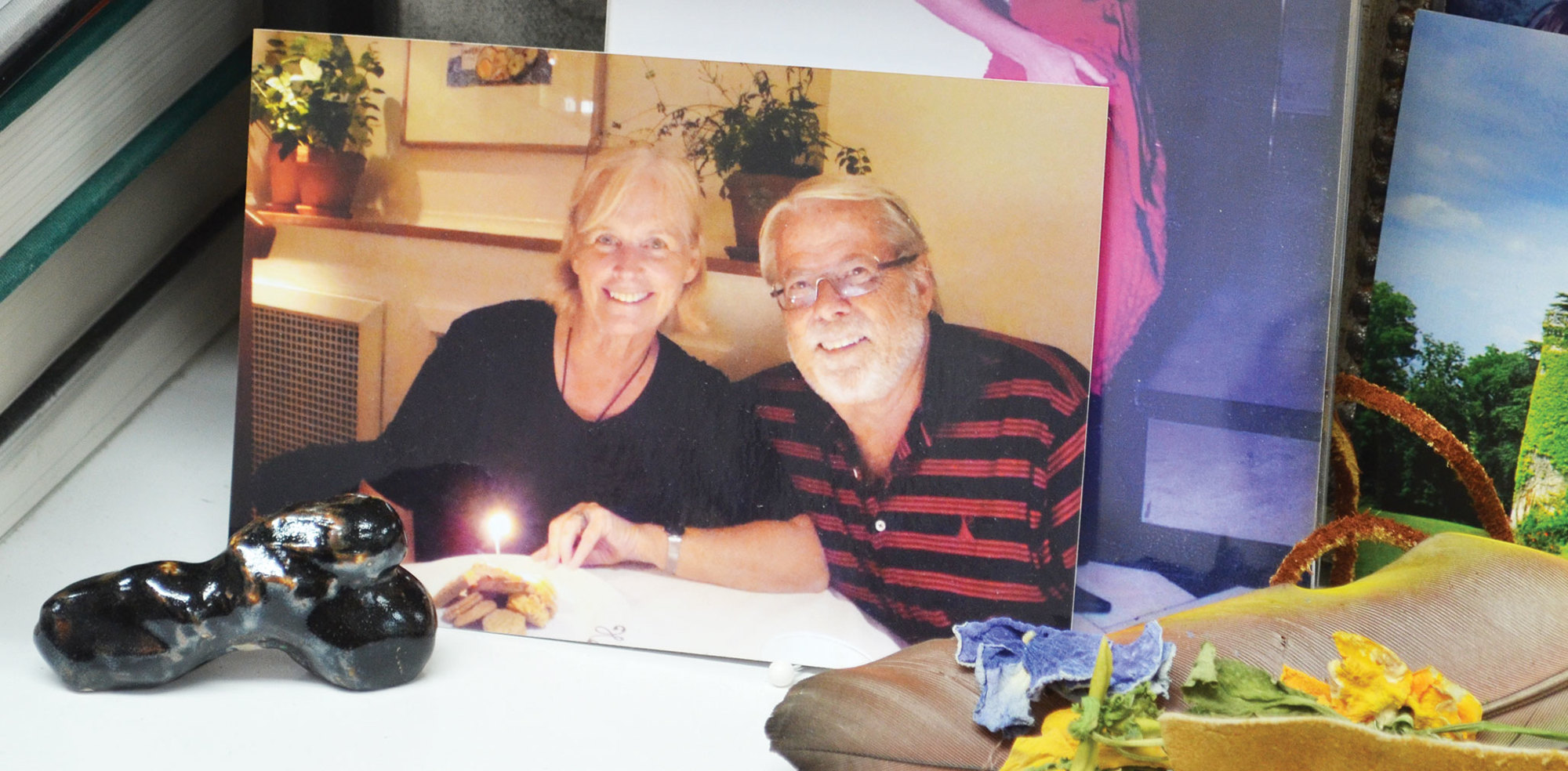 Three months later they started dating, and they married after two years.

Moore worked with Gallup to run the gallery, but whereas she helped him with the curatorial aspects of selecting which pieces were hung in shows, she has had to learn the business and financial aspects of running a gallery.
Fortunately, Moore has had a dedicated circle of supporters to help her emotionally and to keep the gallery going, such as Mark Ormond, curator of exhibitions at the Ringling College galleries.

"I've had artists who have volunteered their time to relieve me while I've been taking personal time," says Moore. "There has been a lot of support from the community, which is a testament to who Allyn was and what he built."

Stacks of framed works and statues line the walls leading through the back office and to the storage space. Moore's desk is covered in art history books, and abstract paintings, portraits and landscapes orbit around her.

But the most important piece of art is a picture of Gallup smiling with Moore that sits on her desk and looks out onto the gallery.

"For me, the gallery is still part of the essence of what Allyn and I had in common," says Moore. "The passion for art is what brought us together. The gallery is a place where people can see art done by mid-career and established artists, and I'm just trying to continue on the same standards that Allyn built."