More than two decades after the idea of incorporating into its own municipality surfaced, residents of Siesta Key will finally have their day in Tallahassee. Last week the Sarasota County legislative delegation approved  placing the local ordinance on its  agenda this year in the state capital. 
If successful, residents of unincorporated areas of the barrier island will be allowed to vote on becoming a town via general election referendum in November 2024.
Thanks in part to a reconstituted local delegation — reduced from six members to four because of redistricting — the county's representatives voted 3-1 during their annual meeting with local governments and citizens to take the measure to their colleagues in the state house and senate.
If approved by both houses, it would still have to gain the signature of Gov. Ron DeSantis. 
Even ardent supporters of the notion say the issue is far from a slam dunk. But they're off to a better start than the last time they tried.
In January 2022, the incorporation referendum request measure failed by a 3-3 tie vote. Much has changed since then. Gone from the delegation are Reps. Will Robinson and Tommy Gregory, who last year joined representative and delegation chairman James Buchanan in opposing the local ordinance. Moved into the delegation via redistribution is veteran Rep. Michael Grant, replacing Michele Rayner, who last year supported the Siesta Key request.
Grant joined Sen. Joe Gruters and Rep. Fiona McFarland in supporting the bill language. That could be significant given Grant, a Republican, serves as majority leader of the Florida House of Representatives.
"We've been working on this for a year, and many of the proponents of incorporation have been working on it for 20 years," McFarland said. "I am happy we got another year to work on this issue. The proponents of incorporation have answered every question and every cause for concern that we had as a delegation of fiscal responsibility financial soundness."
Again not supporting the request was Buchanan, citing objections over establishing precedence against the state's discouragement of cities with shared borders. The northern tip of Siesta Key is within the Sarasota city limit and would remain so.
"There are certain concerns I have that I think can't be entirely met," Buchanan said while acknowledging the delegation's majority support.  "One of those is around the elements of incorporation itself when you look at the proximity of this proposed geography to the city of Sarasota. Just in terms of precedent, that's a concern for me as we look to the future across other parts of Florida, so that's my probably biggest concern, which cannot necessarily be met."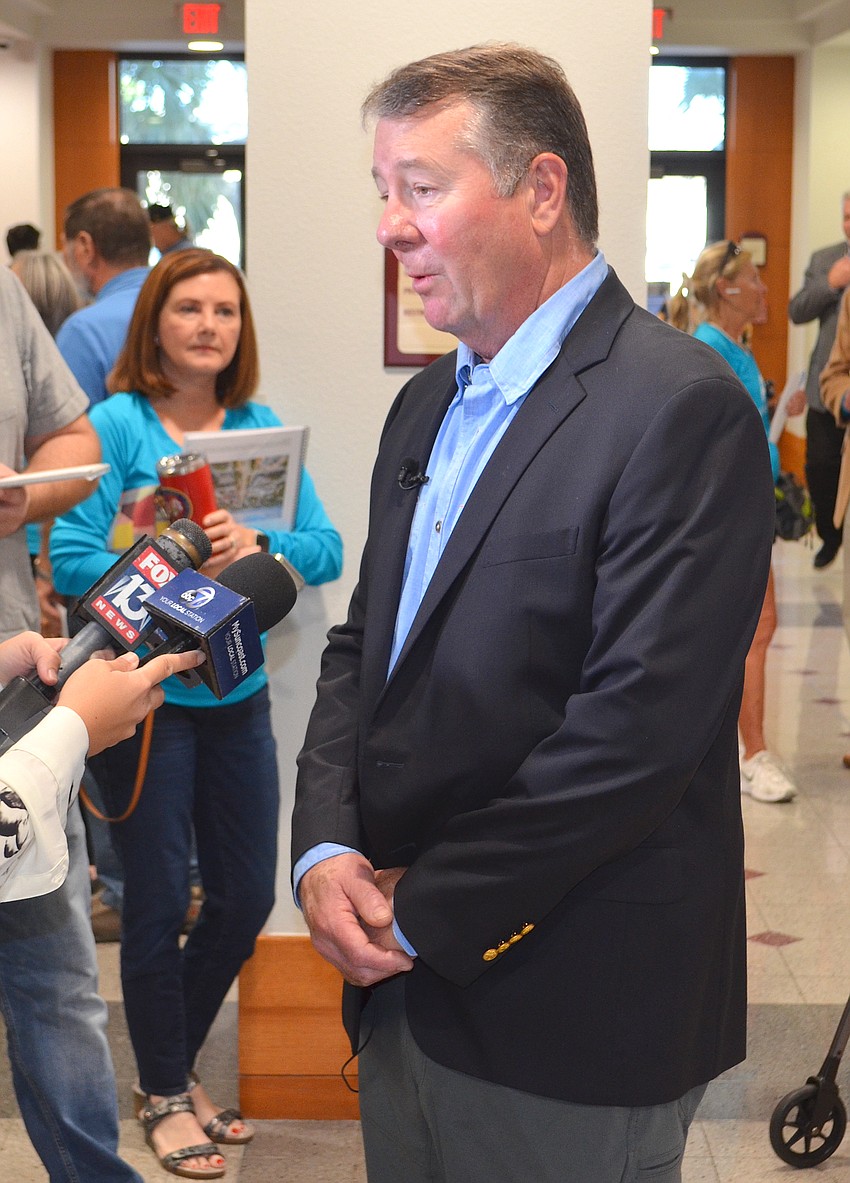 In addition to the composition of the delegation, another significant change came in the leadership of Save Siesta Key Inc., the organization chartered to lead the incorporation effort. Former commercial construction executive with experience in government interaction Tim Hensey, a 14-year Siesta Key resident, became chairman of Save Siesta Key last February. He said he is prepared for the next stage and has no need to rest following nearly a year of work preparing for last week's vote.
"I'm in my first year of retirement so I've got more time on my hands," he said following the vote. 
Hensey retired from national commercial construction giant Gilbane, which acquired regional construction company W.G. Mills in 2010, where he held he position of executive vice president. He stayed on with Gilbane, where he led the company's South Florida division.
He has lived in Sarasota County for more than 50 years.
"This is our second year going for incorporation," Hensey told the delegation last week, "and we'd like to think, among other things, we're good listeners."
Compromises paved the way
Among the legislators' suggestions heeded by Save Siesta Key's leadership was doubling the proposed city's property tax millage rate from 0.25 mil to 0.5. That would generate a projected $4.7 million revenue in the new city's first year, leaving a $1.9 million reserve after expenses, about 40%.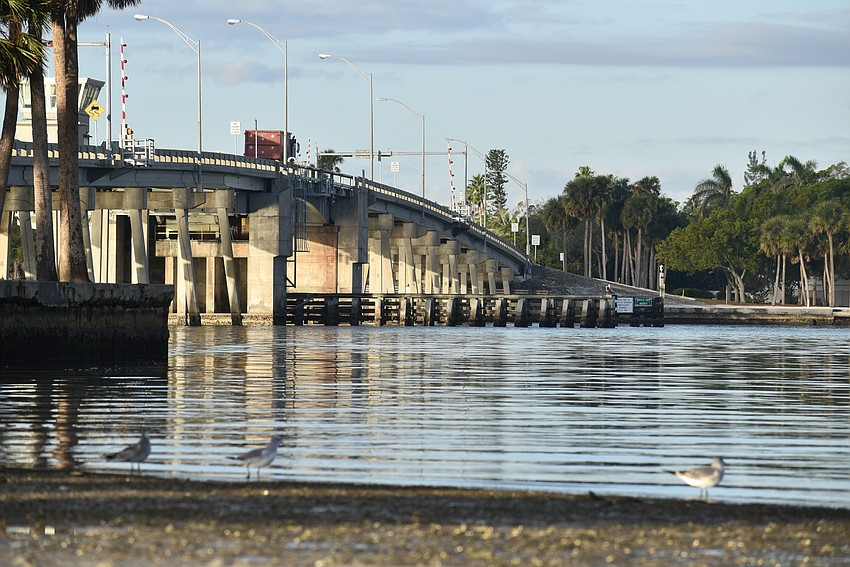 "I think it's important to recognize we have $7.7 billion worth of property assessed value in Siesta Key, and that went up just shy of $2 billion in one year," Hensey said. "We think our half mil is very adequate.
 "The second thing that we're good listeners on is that all of you were vocal in saying if Siesta Key wants to incorporate, we want to know this is what the residents truly want. We did an unofficial straw ballot and ran it exactly like a true election."
Save Siesta Key mailed ballots to all 6,750 registered voters in the three precincts of unincorporated Siesta Key. Those ballots were mailed by a third party in Tallahassee with return envelopes to a law firm in Lakewood Ranch, where the results were tabulated. 
"We didn't touch the ballots," Hensey said. "We tried to run it as much like an official election as possible. We had a deadline. We did it over the holidays, competing with Christmas holidays and the U.S. Postal Service. And the results we think were very, very encouraging."
Those results included a 41.4% voter participation, outpacing the local voter turnout of two of the three elections occurring in the past 12 months. The results were 87% in favor of incorporation. 
"I think if you ask the question is this truly what the residents of Siesta Key want, the answer is a resounding yes," Hensey said.
During the past year Grant also recommended Save Siesta Key leadership agree to an election cycle likely to bring the highest voter turnout possible. That resulted in a late change to the bill to place the referendum on the November 2024 ballot, the next Presidential election. 
"I know it's a lot of work Incorporating," Grant told Hensey and the group of blue T-shirt-wearing supporters in the packed county commission meeting chamber. "I appreciate everything that you've done. I appreciate you reaching out to me and listening to me and my concerns, especially about the date of the vote. While I think the results of your straw ballot are impressive, I obviously want to make sure every resident of the community has the opportunity to vote in a general election and I appreciate the compromise you made."
Much work remains
Why incorporate? Residents represented by Save Siesta Key complain their concerns are not adequately addressed by the Sarasota County Commission, and its decisions are often diametrically opposed to their wishes. They include permitting "hotel houses" to be built in residential areas, commercial development such as hotels not being held to the same coastal construction standards as residences, water quality, traffic management and more.
In that regard, should the referendum reach the ballot in 2024, those residents will be asked if they want to pay an additional 0.5 mil in ad valorem taxes for a greater degree of local control.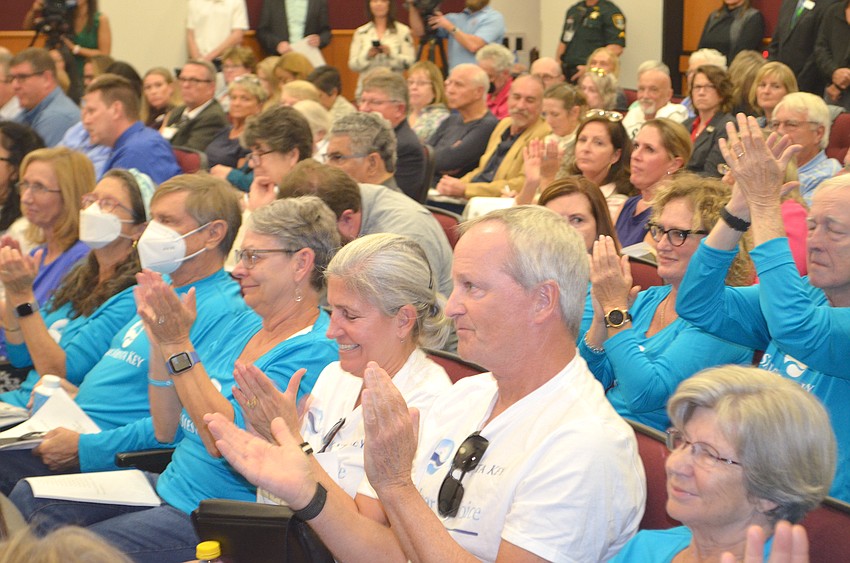 The Save Siesta Key plan calls for a full-time staff of six including a town manger, town clerk, finance director, community development/planner and two administrative assistants. Combined, personnel costs are projected at $1.35 million by fiscal year 2027-28, with operations costs at an additional $1.41 million.
Combined with general fund appropriations such as law enforcement provided by the Sheriff's Office, public works, public transportation and contingency reserves, that's a total annual expense of  $5.42 million, balancing projected expenses to revenues.
Those plans have met the criteria set by the local delegation. Now comes convincing the Legislature and, perhaps, the Governor's Office. Save Siesta Key has contracted two lobbyists to work on that alongside the local delegation.
"The work is not over," McFarland said. "If you look around the room today, we've got a lot of blue shirts showing their support for Siesta Key incorporation. Don't give up the fight no matter what happens. We've had great conversations and no matter where we land on a future vote in Tallahassee, I think Siesta Key is better for this conversation having been started."