East Manatee Fire Rescue commissioners passed a five-year plan Nov. 22 that focuses on the infrastructure needed to accommodate additional firefighters.
The department is planning for expansion of its personnel to deal with the area's rapid growth.
The five-year plan also recommends adding an Advanced Life Support program.
"Chief (Lee Whitehurst) and staff did a heck of a job," Fire Commissioner Derek Foss said of putting together the plan. "We've got a plan to expand, and hire more people, and (Advanced Life Support) is in there as well."
Advanced Life Support refers to adding equipment and paramedic-certified firefighters, who can offer care beyond what regular firefighters can provide.
Whitehurst was pleased that commissioners showed unanimous support of the plan. He noted the plan is not a fixed path for the department, but a guide which the board has the ability to revise moving forward, if needed.
After the Fire Commission unanimously approved the plan, some commissioners said they would like to see the plan to add a training officer position, which isn't accommodated until the fifth year, accelerated.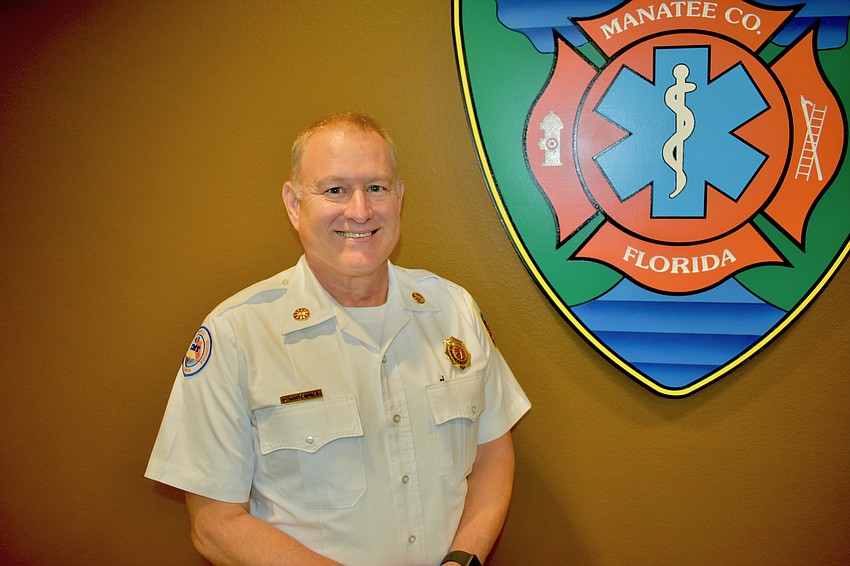 Staffing
The five-year plan was designed to meet growth demands, with an additional $4,104,125 being spent per year by the final year of the plan after the addition of 27 firefighters and various non-firefighter personnel.
The plan calls for the addition of nine firefighters, who will act as floats (firefighters not attached to a specific East Manatee station). They will be hired three per year for the first three years of the plan. They can fill in at any site, at a total of $948,125 per year for salaries and benefits. One fire inspector will be hired at a cost of $100,000 per year, and one emergency vehicle technician will be hired at a cost of $125,000 per year.
Staffing initiatives further ramp up during the fourth year with nine firefighters being hired to staff the upcoming Station 9 at $1,398,000 per year. 
The final year includes nine firefighters for a heavy rescue team at Station 6, located along State Road 70 east of its intersection with I-75, for $1,112,000 per year.
Whitehurst said the fifth year of the plan included the hiring of a fire and EMS training officer, which was added after discussions with East Manatee Firefighters Local 4074.
Deputy Chief Paul Wren said this position would help facilitate the Advanced Life Support. As a certified paramedic, the training officer would be able to provide quality control for the Advanced Life Support program.
Fire Commissioner Bob Conley liked the idea and suggested this position be added sooner. He also said more than one such training officer might be needed.
"This should be aggressively looked at much earlier than in the plan," Conley said. "I don't know too many fire departments that have close to 120 firefighters and are adding (personnel) as aggressively as we are."
Fire Commissioner Derek Foss agreed the position should be prioritized. Foss said with a Heavy Rescue team planned for Station 6, more training would be needed in order to keep those firefighters up to date with their skills and equipment. 
According to Wren, the Heavy Rescue team would aid in situations including rope rescues, structural collapse, and incidents involving trenches and confined spaces.
Whitehurst said the hiring of a training officer had been postponed to the fifth year due to a lack of space to house new personnel and programs until facility expansions were made.
Whitehurst also said two of three captains now in place are able to serve in the capacity of a shift training officer. However, he said responsibilities were growing cumbersome for those staff members.
Both Foss and Conley said the department must put a priority on training personnel who can serve as safety and medical officers.
"The growth is happening faster than we can develop people into those positions, and we're doing the best we can to do that," Whitehurst said.
Whitehurst said he has worked with the union to help him determine the ratios of staff to administrators. 
"That added perspective," he said.
Facilities
Whitehurst said due to East Manatee Fire Rescue's planned increase in staffing, a corresponding increase in facilities and equipment also is needed. Renovation and new construction is a priority in the five-year plan. 
A financial outlay of $30,400,000 is targeted toward facilities. 
The 2022-2023 East Manatee Fire Rescue budget, approved Sept. 17, is $27,207,199 but doesn't include the funding to replace Station 11 on Wauchula Road in Myakka City. Funding for the project is included in the five-year plan with the thought that fire commissioners will reassess the project in mid-Fiscal Year in 2023.
Whitehurst said this project would provide a hurricane-rated facility that could more reliably serve the Myakka City area, the need of which Hurricane Ian had demonstrated even more thoroughly as the firefighters had to evacuate the current station.
Another planned facility expansion in the plan is Station 1, the fire department's headquarters, which is located along Lakewood Ranch Boulevard. 
Whitehurst said the master plan for the facility, created in 2007, allowed for the addition of further features. Past additions have included a training tower. 
Included in the plan is a new building described as an administrative and logistics facility, which will receive and store materials related to new trucks and staff, with half of the facility devoted to office space. 
When the building was built in 2008, Whitehurst said, it housed eight people including himself, the department's former chief Byron Teates, a bookkeeper, a training officer, a fire marshal, two fire inspectors, and a receptionist. However, he said the space has since expanded to include twice that number.
Another major initiative is the construction of Station 9 on State Road 64 east of Lorraine Road to serve the area between that road and Bourneside Boulevard. 
Work on the station begins in the third year of the plan, Fiscal Year 2024-2025, and finishes in the final year of Fiscal Year 2026-2027, totaling $3,600,000.
"That is the next corridor that is going to see an explosion of residential homes," Wren said. He said the fire station would reduce the insurance premiums residents in the area must pay.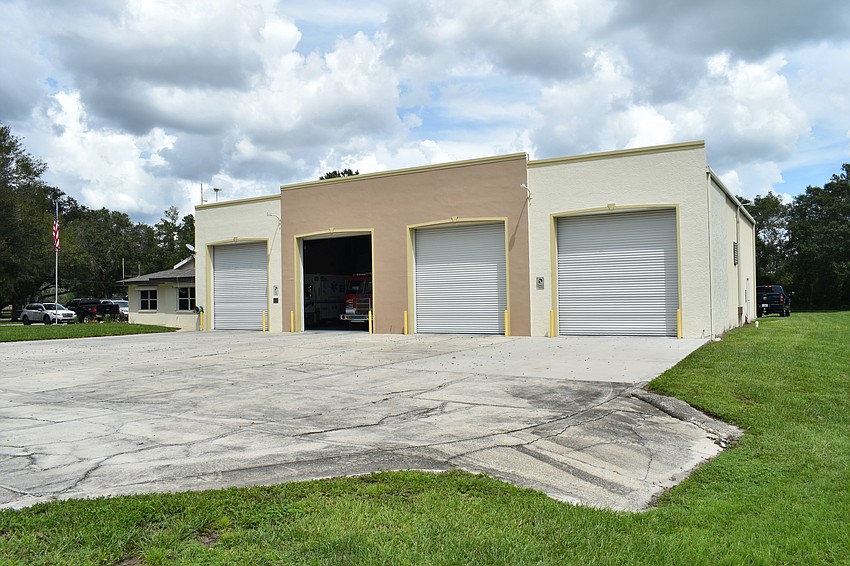 Vehicles
The speed at which vehicles are added has slowed from previous years, Whitehurst said. 
He said this was the result of supply chain issues changing the construction timeline of a fire truck from one to two years. 
Nonetheless, he said at the same time, the flooding around the Myakka River caused by Hurricane Ian resulted in the fire department looking more proactively into vehicles.
The vehicle costs, which totals $7,624,000, include additional and replacement engines and other vehicles.
One vehicle currently included in the plan is a water rescue vehicle of approximately $250,000. The type will be decided by staff familiar with the area, he said. 
The plan also includes a high-water vehicle. This replaces a truck that was ruined Oct. 1 in which a Levee broke in the Hidden River community. 
Whitehurst said the truck had entered three feet of water, which had not been an issue for older versions of the truck. The newer one had been repurposed from a desert military operation. 
He also noted that the Heavy Rescue team at Station 6 would have its own Heavy Rescue vehicle. This vehicle will transport tools that the rescue staff can use, Wren said. 
Whitehurst said he appreciated the input that allowed him to assemble the plan. 
"It wasn't done in a vacuum," Whitehurst said. "It was done with some unique input from our staff from the union, that helped make it such a product that the board could just adopt it without a whole lot of discussion."