Somewhat over a decade ago, for two — short — seasons, there aired a wonderful TV series on ABC called "Pushing Daisies." It was a quirky, whimsical, fairy tale kind of detective show where the lead character could temporarily bring the dead back to life, which allowed him to help solve inscrutable crimes. It was charming, well acted and spoke to me on a few different levels, but there happened to be one in particular having to do with pie.
You see, the guy reluctantly participated in private detection as a side gig. His day job was owning a pie shop. That's right: a pie shop. Now, I'm not convinced such a thing exists in real life. But I guess it might be possible in New York City, where entire restaurants are dedicated to rice pudding. The concept fascinated me, though. The shop in the series served nothing but pies. (And his pies were supposedly extra scrumptious because he used his powers to revitalize the ingredients and bring them to a supernatural level of flavor.)
The closest I've ever come to pie heaven in suburbia is a place like Yoder's or Perkins, both of which have a wide selection of pies — but also a regular food menu. It was such an audacious business model but one I would wholeheartedly support with frequent financial contributions because I love pie. 
It was thanks to that show that I started fantasizing about opening my own pie shop in retirement — not to make money but just to have something fun to do. One speed bump existed, though: I had no idea how to make pie. Being single and carefree at the time, I decided it would be a good time to start learning, so I could be proficient by the time retirement came along.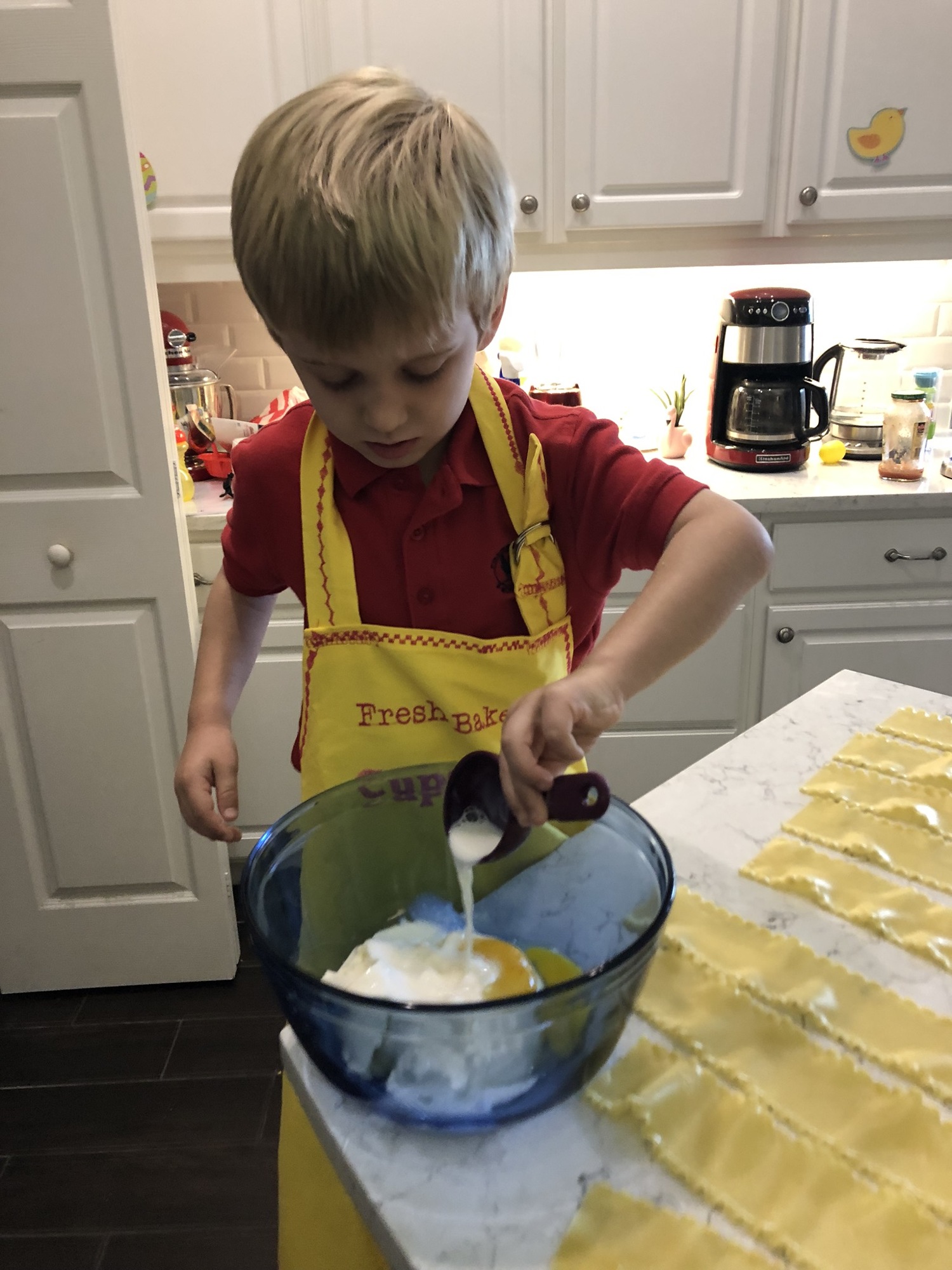 I started small, using a store-bought crust and making pumpkin pie filling for Thanksgiving dessert. That's about as simple as a pie can be: Mix together a bunch of ingredients in a bowl, and dump them into a pie shell. Soon I branched out into cherry pie — my favorite — which has the added complexity of a second crust on top. After a couple of years of that, I took the leap into making the crust from scratch, which took a while to perfect. Turns out, I wasn't rolling the dough thin enough, out of fear that it wouldn't hold the filling.
By the time I met my wife, I was pretty good at making pies. Then, (tragically) several months into our relationship (so that it could withstand the blow), she confessed she did not generally enjoy pie. 
"But why?" I asked, seeking an explanation that might make sense. Was it the crust? The presentation? Some kind of allergy? 
But the answer was more bewildering than I could've imagined: She just didn't think fruit could pass for dessert. From her perspective, dessert needed chocolate. 
Aha!
I immediately started my quest for chocolate pie recipes while simultaneously avoiding cream pies — for which I have no particular affection. I tested some that I thought my wife might enjoy, including a very promising but very messy Nutella pie. About a year later: Eureka! S'mores pie won her over to my pie world. It was a decadent affair: graham cracker crust foundation; followed by a layer of marshmallow spread, broken Hershey's chocolate bars and mini marshmallows; and finished with another graham cracker crust and a smattering of chocolate chips. It's still her favorite of my pies to this day. It's also now a staple dessert on holidays, not in small part because our 5-year-old — shockingly — also loves it.
In fact, as soon as he had enough dexterity, we encouraged him to help out in the kitchen, and now he makes sure he's present when we make the s'mores pie. The dough is pretty easy to make, and he enjoys pouring in each ingredient — though he still thinks it's too gross to knead by hand. To be honest, his favorite part of the baking is sneaking marshmallows and pieces of chocolate as we fill the crust and licking the spread off of the spatula.
Since starting out as the resident baker's assistant, he has helped out with a couple of other recipes, another big hit being buckeyes. For those unfamiliar, they are peanut butter balls dipped in chocolate, which, as the name implies, makes them resemble a buckeye. As a lifelong Florida Gator, the association here with Ohio State University is more than a little uncomfortable, but they are delicious. The twist, however, is that, for unknown reasons, the kid doesn't actually like eating them. He loves making the dough and rolling it out into balls (and also a couple of snakes), but he will not actually consume the final result. It's an odd thing for sure, but at the end of the day, I'm just glad that he shares in my love of baking. Oh, and maybe he'll help out in my retirement pie shop, too.