In Neverland, kids never have to grow up. But in the real world, growing up doesn't have to be such a bad thing.
Venice Theatre actors Casey Berkery and Judah Woomert see what they could grow up to be at every rehearsal for "Peter and the Starcatcher" — supportive fathers who are making theater a family activity. 
Casey (Boy/Peter) is joined by his father, Dennis Berkery, (Lord Leonard Aster) in the show. Judah (Smee), gets to share every scene with his character's partner-in-crime, Black Stache, aka his father, Cory Woomert.
The theater's latest production is an alternative prequel to "Peter Pan" that shows how all the "Peter Pan" characters came to be. 
"Peter and the Starcatcher" is part of Venice Theatre's Generations Series, which aims to feature works that are for and by theater fans of all ages. It's only fitting, then, that two castmates can trace their love of theater back to another name on the playbill.
"It's always been a part of our family, theater," Cory Woomert says. "So it was kind of natural when he started finding an interest in it."
DRAMATIC ROOTS
Cory has been acting since he was in middle school. His love for theater continued into adulthood, and it was through a show that he met his wife, Darah Joy Royer Woomert.
Cory and Judah did their first show together when Judah was 9. Now, he's 14, and the pair has been cast in seven of the same shows. Most recently, they performed in "Newsies" at Manatee Performing Arts Center, which was also the first time Cory got to share the stage with Judah and his other son, Asher.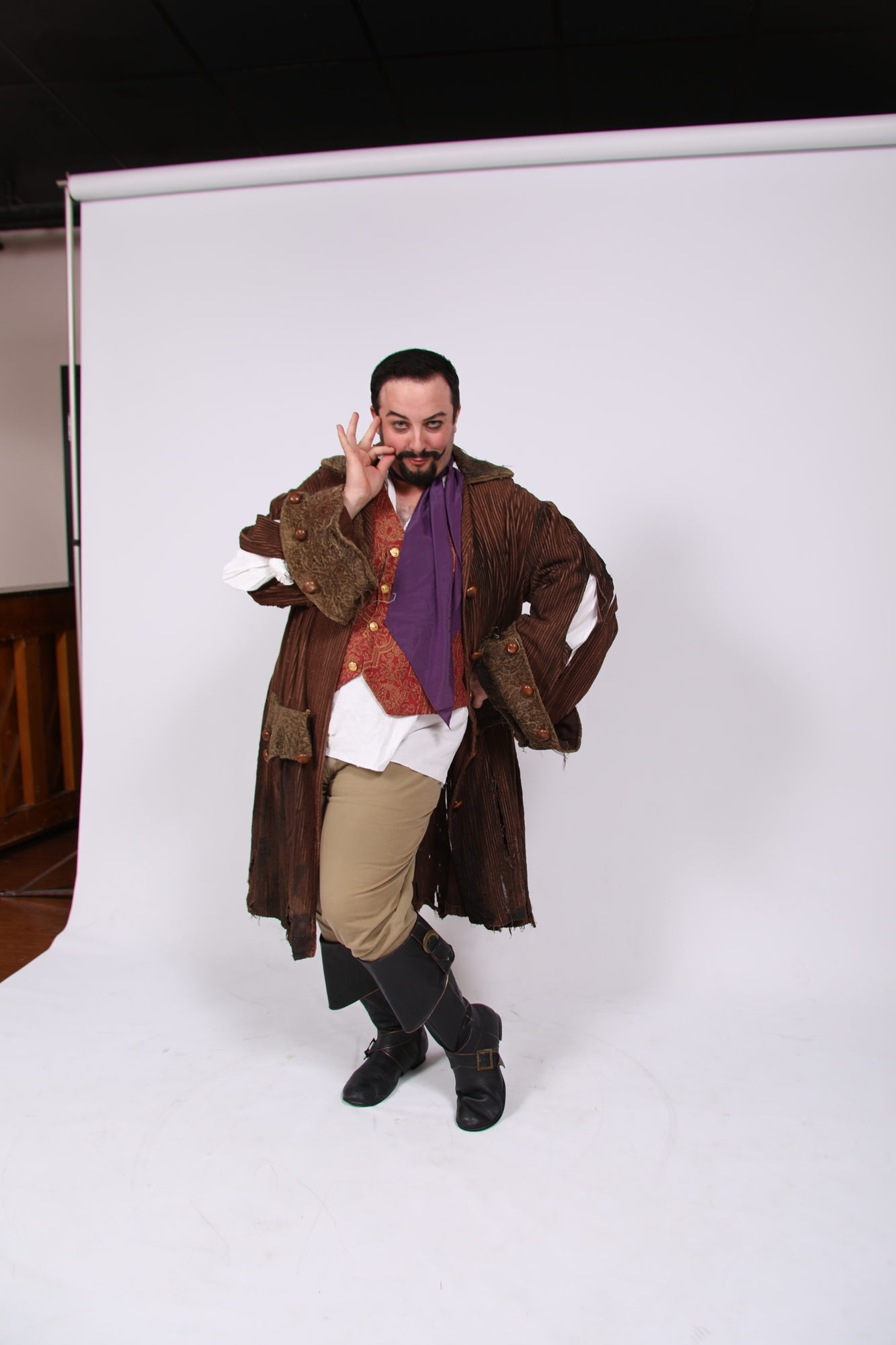 Dennis Berkery, however, is much newer to theater. He'd never performed anything other than hymns in his church choir before his first Venice Theatre performance. Now, "Peter and the Starcatcher" is the second show he'll act in alongside Casey outside of "A Christmas Carol" (the latter of which they've done annually for nearly five years with Dennis' other child, Kiley).
"My older brother gave me good advice once," Dennis Berkery says. "'You go where they (the kids) go, not the other way around.' That's how I got brought into this. You support them — and then people see a big guy and ask if you can move stuff."
His volunteer theater career began backstage building sets and morphed into acting onstage when Murray Chase, Venice Theatre's producing executive director, inspired him to audition for "A Christmas Carol." Dennis was hesitant, but he caved with Chase's encouragement.
"Be careful when you audition," Dennis says with a grin. "They might just give you a part that's over your head."
SHARING SCENES
All four actors agree that being in the same show as a family member has several benefits beyond carpooling.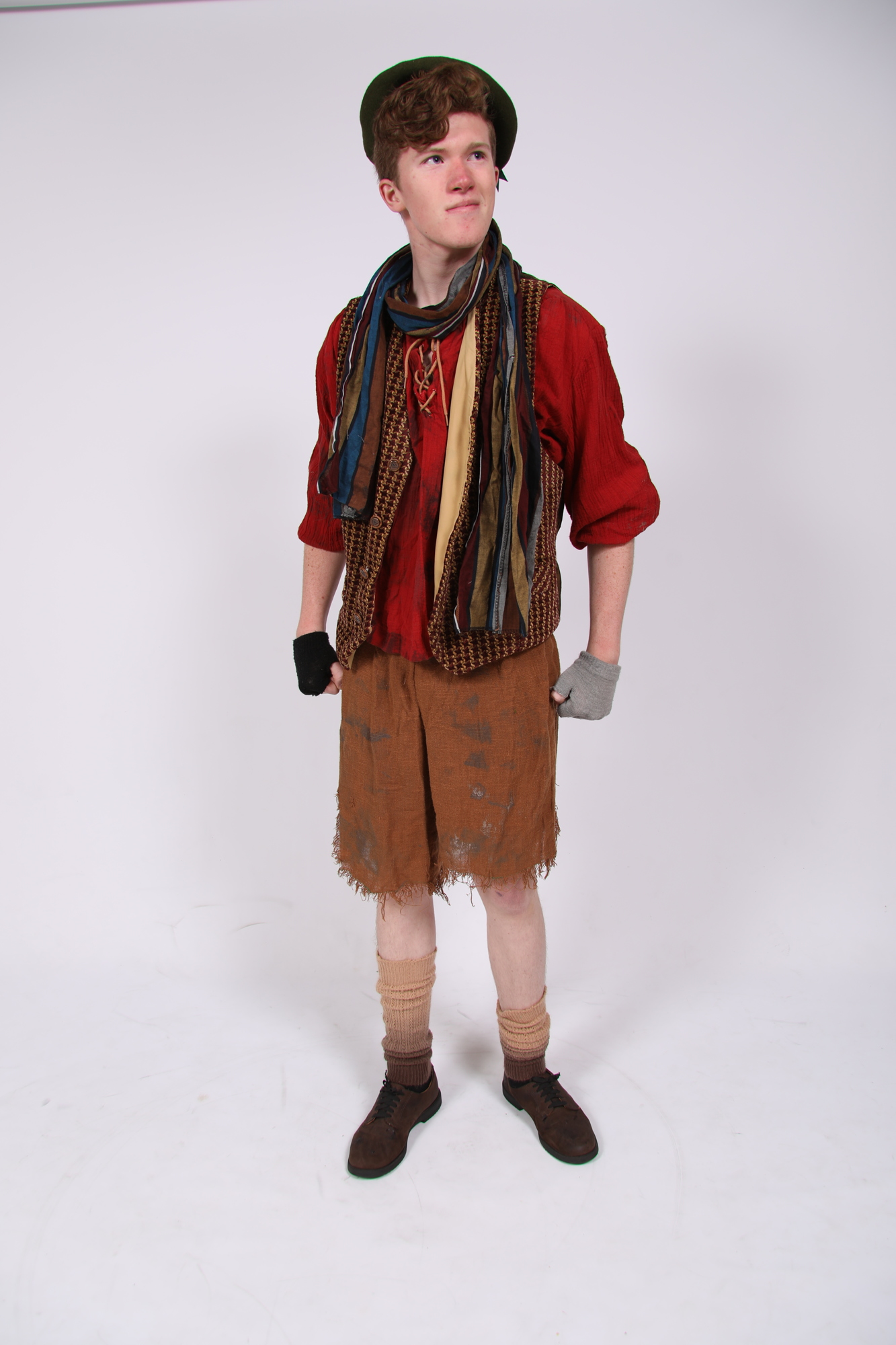 "You can run lines with someone who's in the show and you won't spoil things," Judah says. "And it's great when you're backstage too because you have someone you know."
Judah has been in several Venice Theatre shows, but this is his father's first. He's helping his dad adjust to performing in a new environment — or at least he tries, he says with a laugh.
What's been more of a struggle for Cory is keeping himself from critiquing his son's work and focusing on not crossing the line of co-actor who doubles as his stage partner's parent.
"One of the biggest rules in theater is actors don't give other actors notes," Cory says. "And that's always been something I have to try really hard at."
Judah interjects, mentioning that the two don't offer unsolicited advice, but they often will ask each other for feedback on specific aspects of the script.
"The danger in that is putting something in his head that the director doesn't necessarily want there, and that can derail the whole thing," Cory says, playing devil's advocate. "That's where I always have to take a step back and say, 'Talk to the director.'"
Casey Berkery also asks his dad for advice, which can be helpful in a different way because it wasn't too long ago that Dennis was only experiencing shows from a seat in the audience. His father can offer invaluable insight into what works and what doesn't from the perspective of someone who's spent a great deal of time looking at the stage.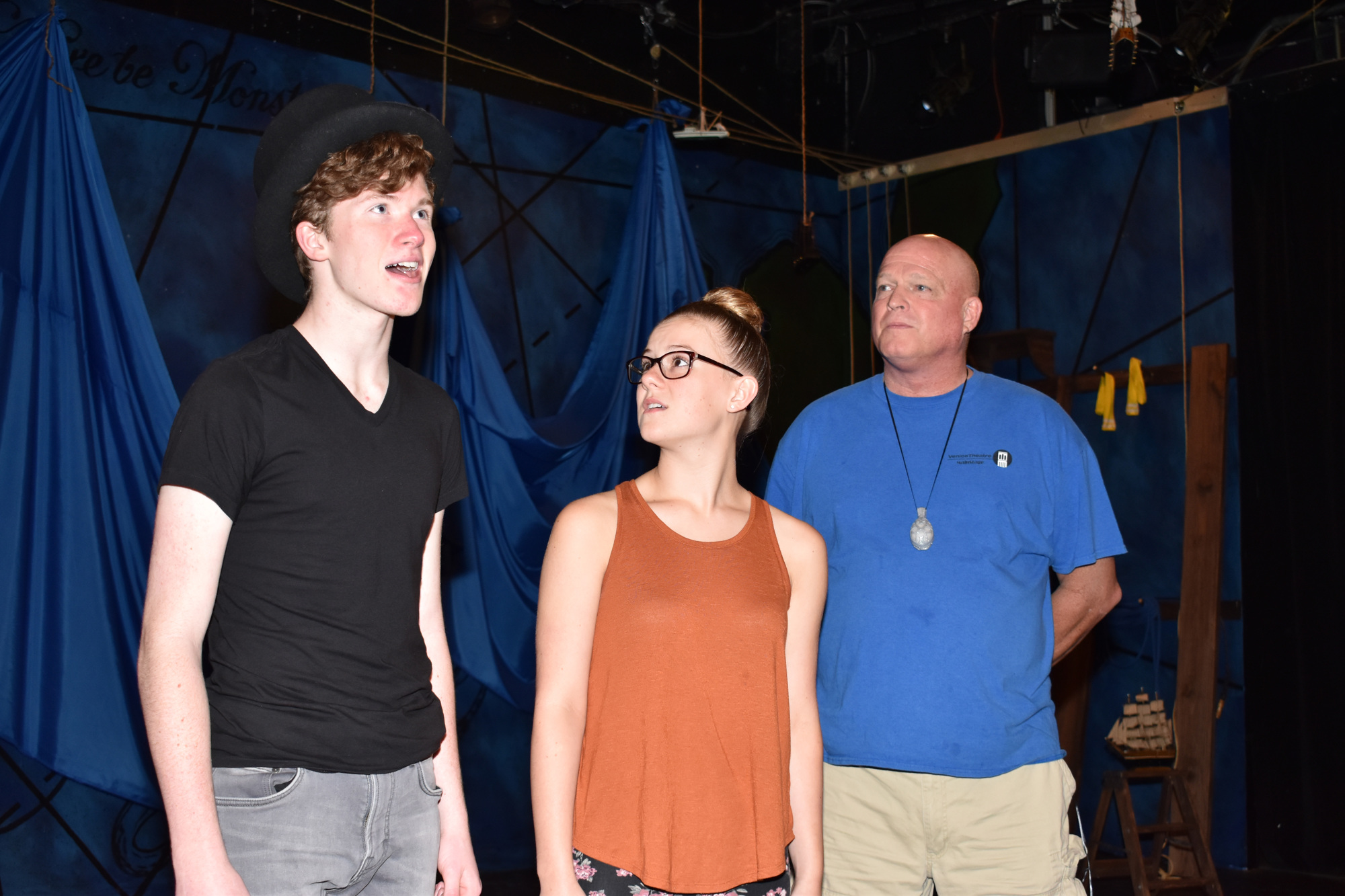 For Judah, the biggest challenge is trying not to laugh at his father when he's supposed to be engaged in a scene with him.
"His character is hilarious," he says. "But because it's my father, and because I know him, it's that much harder to stay in character and not break. It's that much funnier."
Casey says he never thought he'd see his dad onstage — to which Dennis quickly added "me neither" — but that makes it even more special.
"It's something amazing that I can share with him," Casey says.
ALTERNATIVE BONDING
The actors excitedly spoke over each other when asked to describe what their shared theatrical experience is like, but they landed on the same phrase: bonding time.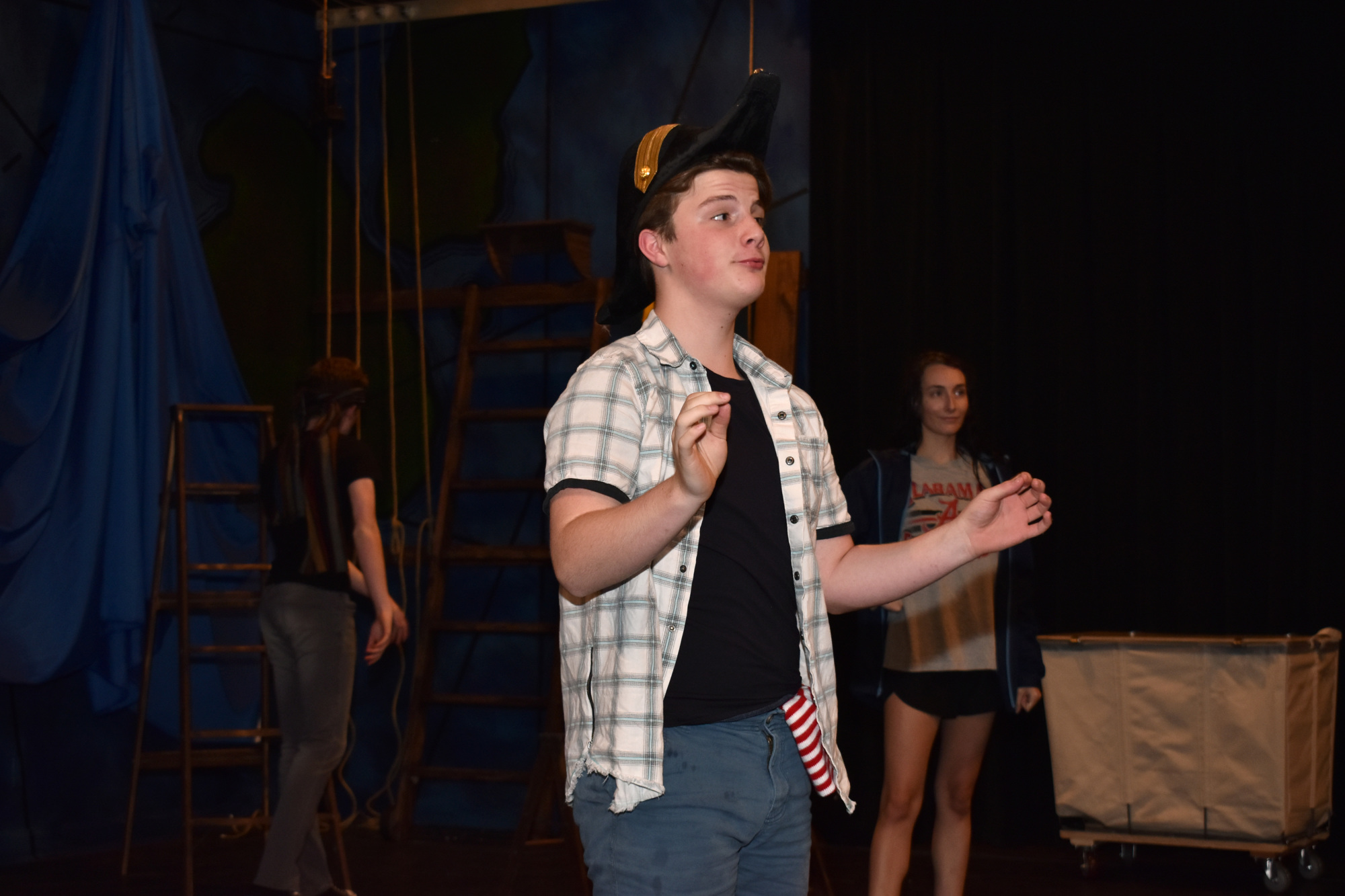 "Some families have an annual father-son camping trip, and we have theater," Judah Woomert says. "We don't go to sports games, we do shows and see shows. That's our way of getting to know each other."
Dennis Berkery, unlike Judah and Cory, is a big sports fan. But he says joining his son's theatrical experience has kept him from spending too many days outside watching games, putting his bald head at risk.
"Casey's actually saved the top of my head from cancer," he says in a faux-serious tone. "Our family sat out and watched baseball for 25 years, but now I get to sit in an air-conditioned theater."
"Both my boys went through a baseball phase, and I was glad when that was over," Cory adds.
Dennis admits in a moment of seriousness that much of what his son does as a performer Dennis could have never done as an athlete. He says the energy required to jump off ladders and whirl swords — and turn around and do a dance routine — is a rare skill he never had as a 16-year-old.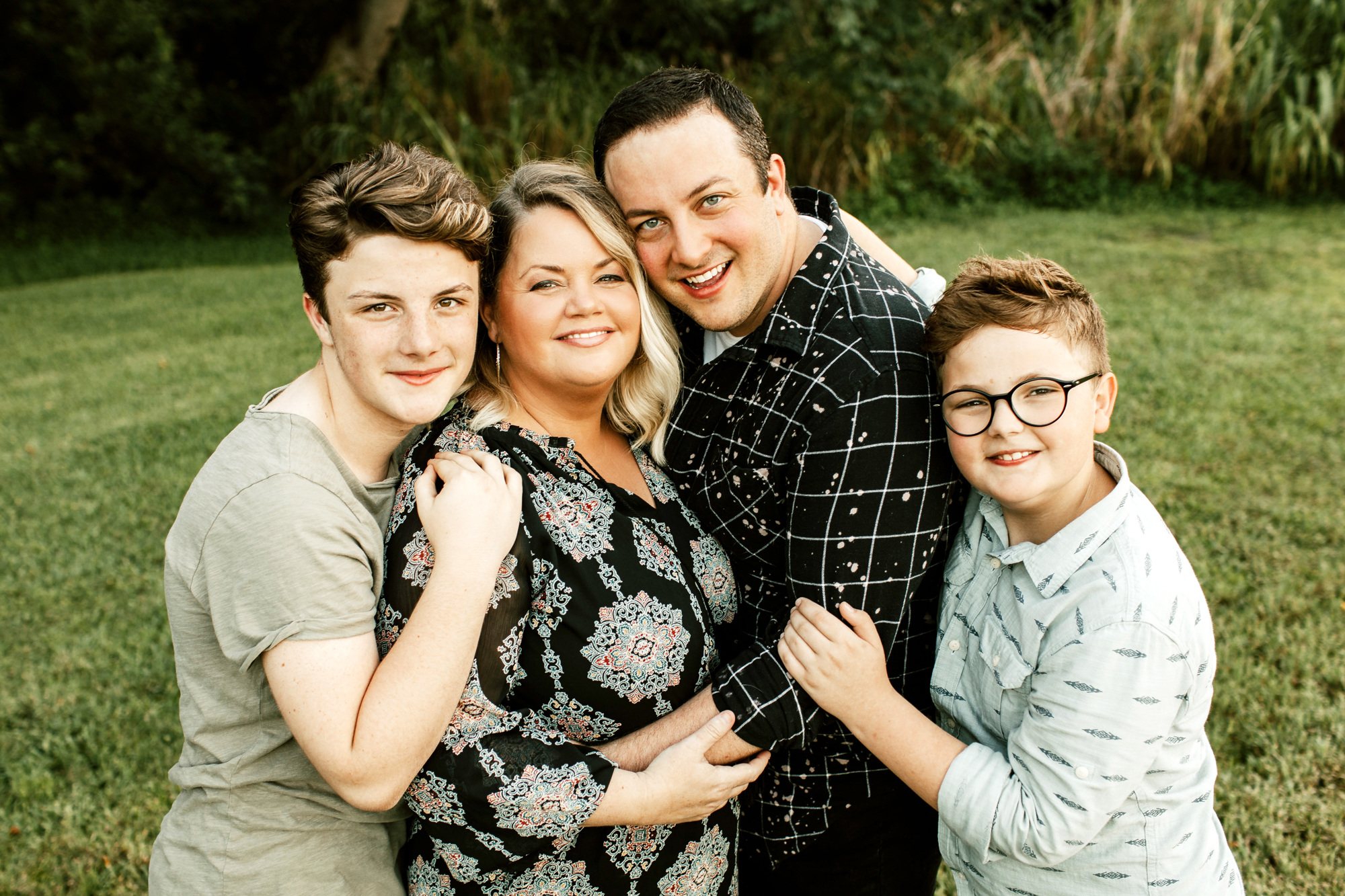 The long hours and emotional highs and lows of rehearsals is hard work, Dennis says, and it's caused him to develop a deep appreciation for the craft his son has been honing since he was 8.
"It's not what people think it is, all fun and games and being on stage and being a star," Dennis says. "There's nothing better for your character than being critiqued in front of your friends."
Asked if there's any potential negatives to sharing the stage with a family member, he adds that just like any parent, he has to make sure he's giving his son space.
"They're teenagers," he says pointing to Judah Woomert and Casey Berkery. "They don't want dad on them all the time."
THE STAGE AS A CLASSROOM
Dennis says theater has taught his son lessons that he can take beyond the doors of the theater, particularly in regards to focus, punctuality and work ethic.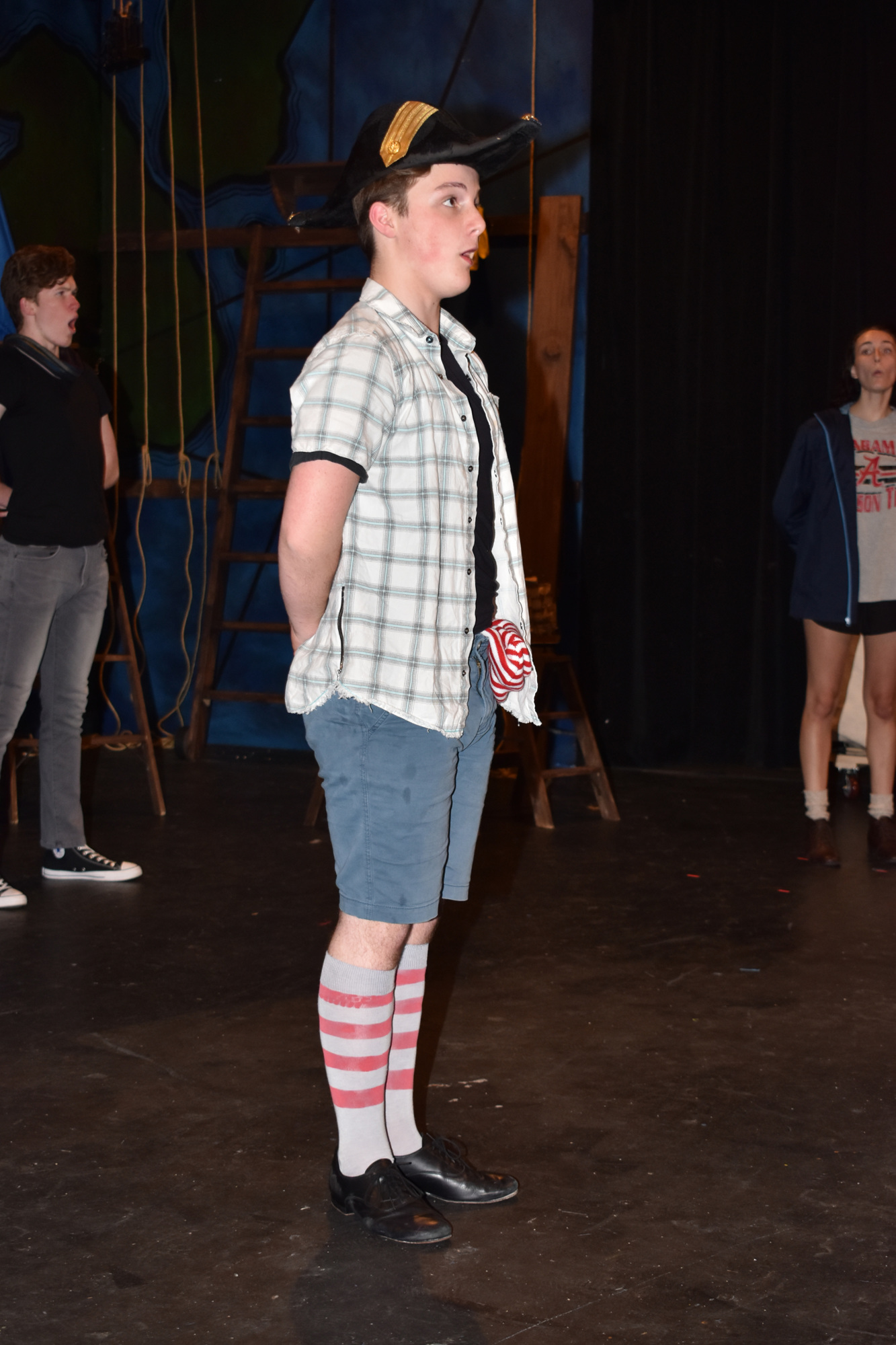 Judah adds that memorizing lines is a challenge that helps develop his memory.
"I've learned that this is something I can do forever with my (future) kids," Casey says. "Even if I don't go into theater professionally, I can come back and do community theater."
Casey's also learned hard work can pay off. "Peter Pan" was his favorite fairy tale growing up, and now he gets to play a young Peter in this production.
"I used to run around the house jumping off couches onto pillows, saying I could fly," he says. "So the first time we got to the end of the show I got really emotional. I was like, 'I'm Peter Pan, I'm everything I've always wanted to be.'"
Dennis Berkery beams proudly — they were his pillows, after all.