Last Friday and Saturday nights the circus came home to Sarasota. Not just any circus, but the entire world of the circus, complete with interviews, lights, sound, music and great performers reminding all of us of the great circus heritage we have in Sarasota.
This return wasn't to a big top or an arena, but to the intimate Historic Asolo Theater, where Ethel, that imaginative and inventive string quartet, brought everyone present deep into the heart and soul of the circus. It was "Circus: Wandering City," one of the most innovative, informative and entertaining evenings I've seen in some time.
Was it music, multimedia, vaudeville or performance art? The answer is a resounding "yes," and I could also add collage and kaleidoscope, since every aspect of performance, including singing, was used to portray the complexities of the circus.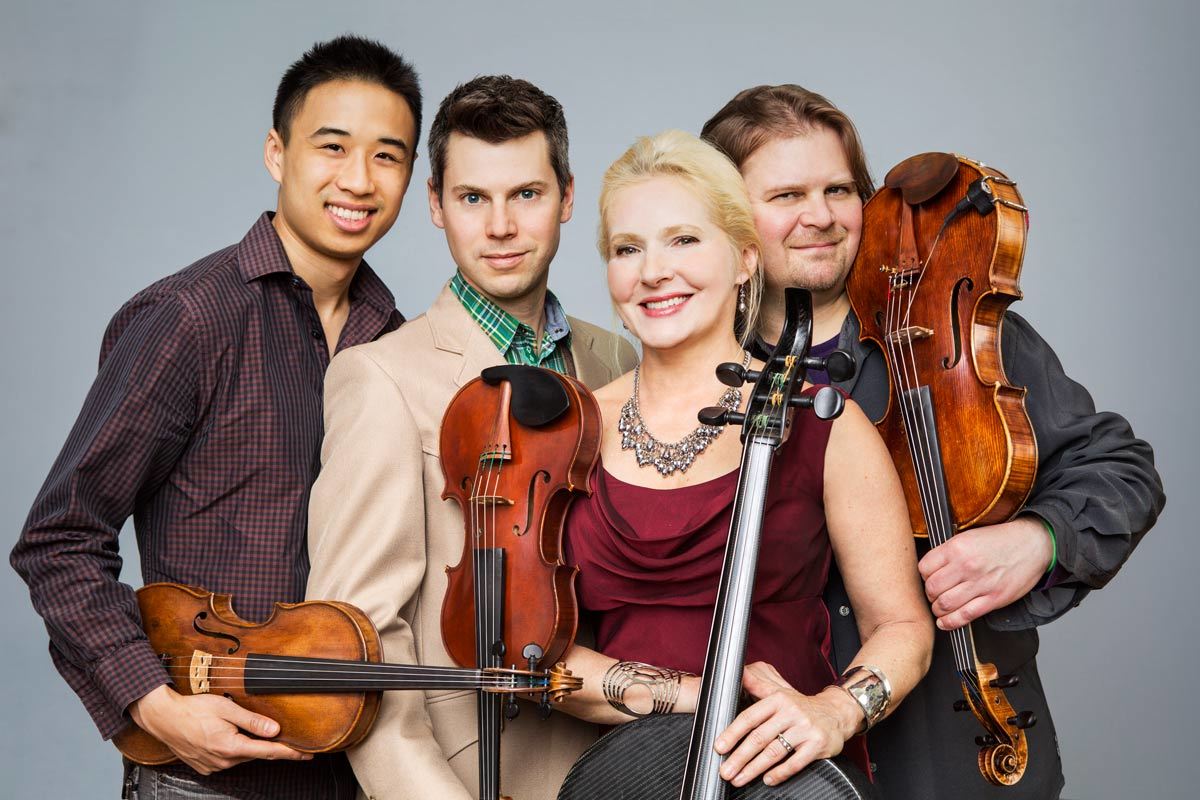 Ethel, a unique string quartet of classically trained musicians, was founded some 20 years ago by cellist Dorothy Lawson and violist Ralph Farris. Violinists Kip Jones and Corin Lee complete the group, which on a suggestion by Dwight Currie, curator of performance for The Ringling, created "Circus: Wandering City" over a period of some 2-and-a-half years. Thousands of circus photographs from The Ringling collection, interviews with circus performers present and past, with creative ideas by director Grant McDonald, enabled the musicians of Ethel to compose a musical score that not only supports and enhances the visual narrative, but inspires and unifies the evening.
Ethel is literally wired for sound, with instruments tastefully amplified, players miked for the vocals, and Lawson fitted with a special harness for her cello so she is as mobile as the rest of the group, playing all the while. 
Commissioned jointy by The John and Mable Ringling Museum of Art and the Brooklyn Academy of Music, "Circus: Wandering City" features 21 vignettes of circus life, each introduced and accompanied by Ethel's original score. This score mirrors the diversity of the circus and is American to the core, while reflecting on bits of Bach, visions of Vivaldi and hoedowns, adding mountains of double and triple stops, harmonics, pizzicato, thumps, bumps and vocalizing. 
Each quartet member was featured in a solo turn, and in one comic moment, out came colleagues with melodica and kazoos, just to torment and tease the solo violinist. The effect of these four excellent players was that of a much larger ensemble, played to perfection.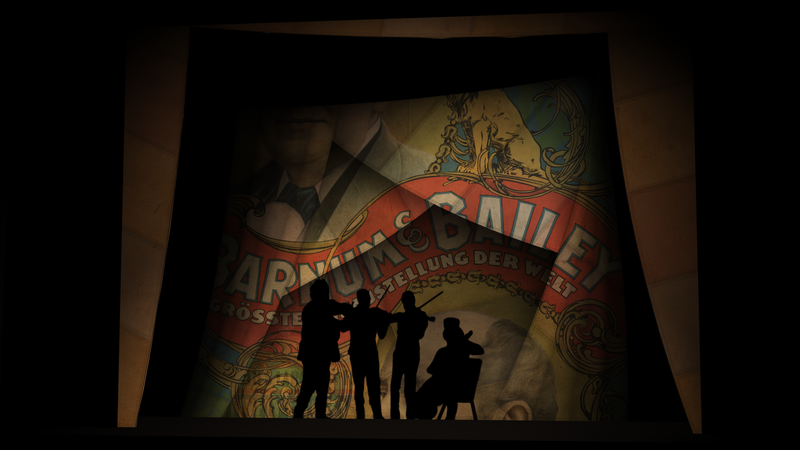 Almost every aspect of the circus is highlighted in "Circus: Wandering City" — train, raising the canvas, sideshows and barkers, fast-talkers of three-card monte and the old shell game, jugglers, clowns, animal trainers, death defying wire walkers and trapeze flyers, and even the disastrous circus fire of 1944. This potpourri is interspersed with interviews of circus greats including Norma Fox, Margie Geiger, Ward Hall, Jackie LeClaire, Victoria Cristiani Rossi, and Dolly Jacobs and Pedro Reis, creators of Circus Sarasota.
All these parts were combined and stitched together into a fast moving and tightly structured evening by a group of projection, scenic, costume, lighting and sound designers who are as talented and skilled as the circus performers they honored. Such a combination of musical and technical forces presented all the challenge of a three-dimensional chess game, yet was carried off with the precision of a Swiss watch.
My only disappointment of "Circus: Wandering City" is that is was given only two performances and fewer than 600 people were able to attend. Such quality is certainly deserving of a longer run, and it is hoped that Ethel and its "Wandering City" could wander back to the Historic Asolo in the not too distant future.