At the top of each of his lesson plans, Joseph Caulkins leaves himself a note:
"Leadership is taking people beyond their own expectations."
For Caulkins, entering his 10th season as artistic director of Sarasota Key Chorale, the note serves a reminder to continually push the musicians in the local symphonic chorus.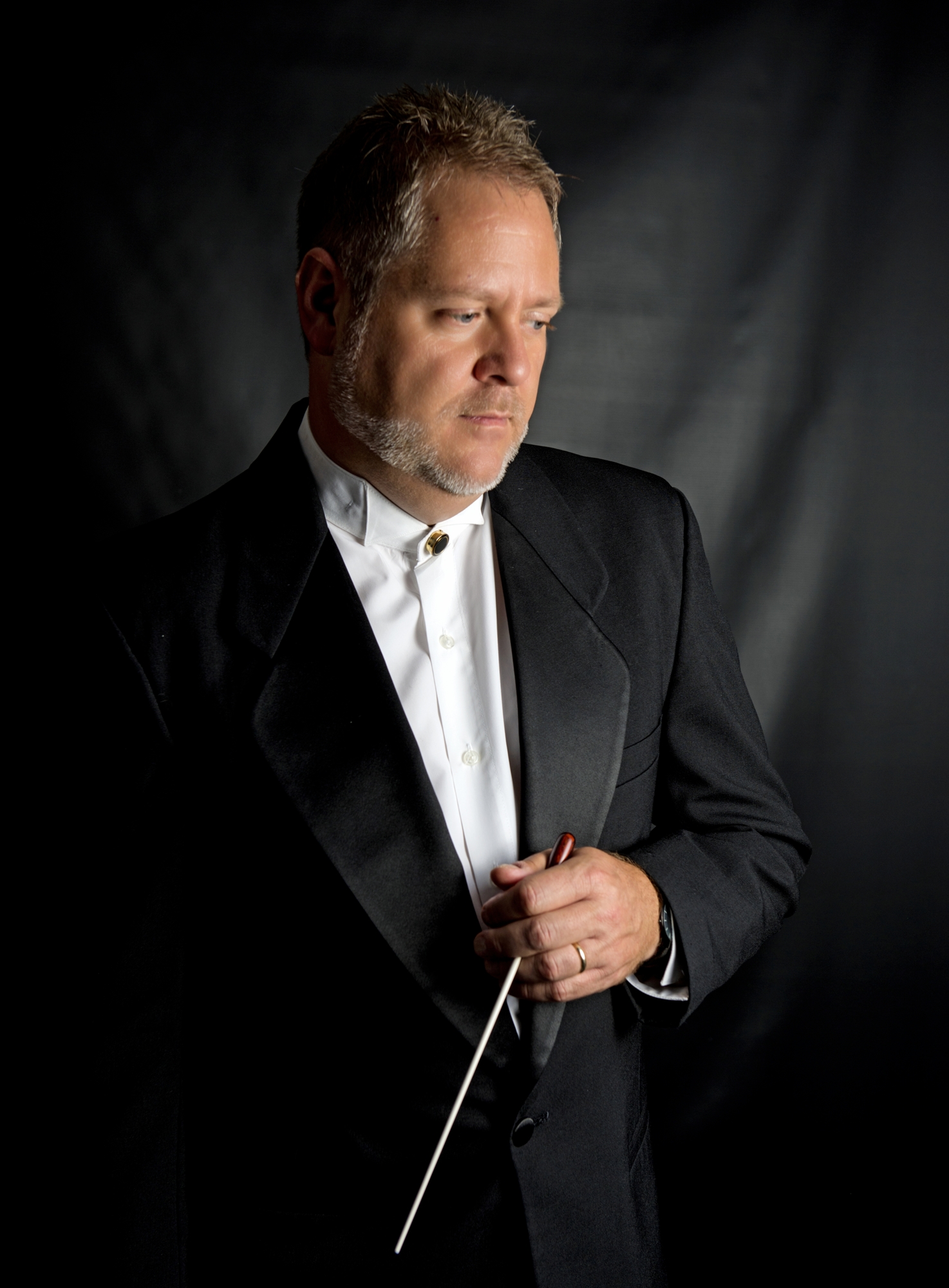 More than that, though, it encapsulates his outlook on life.
He believes people are capable of more than they think. And pushing beyond those perceived limitations, he says, is where the real magic lies.
"I'm an adventurous person," says Caulkins. "If the opportunity exists, I'll choose adventure first. I like the road less traveled. I choose works that are challenging, both for me and for the singers and instrumentalists. That's where great live music lives. Those performances can be transcendent."
But Caulkins' sense of adventure isn't limited to his musical endeavors. For him, many of life's joys lie just beyond the realm of comfort. And pushing to reach them is a reward in itself.
This outlook informs all areas of his life. It's what makes him feel equally at home conducting obscure works by Baroque-era French composer Marc-Antoine Charpentier — whose music remained largely undiscovered until the 1980s — as he does cresting a 14,000-foot peak in the Swiss Alps, miles away from civilization.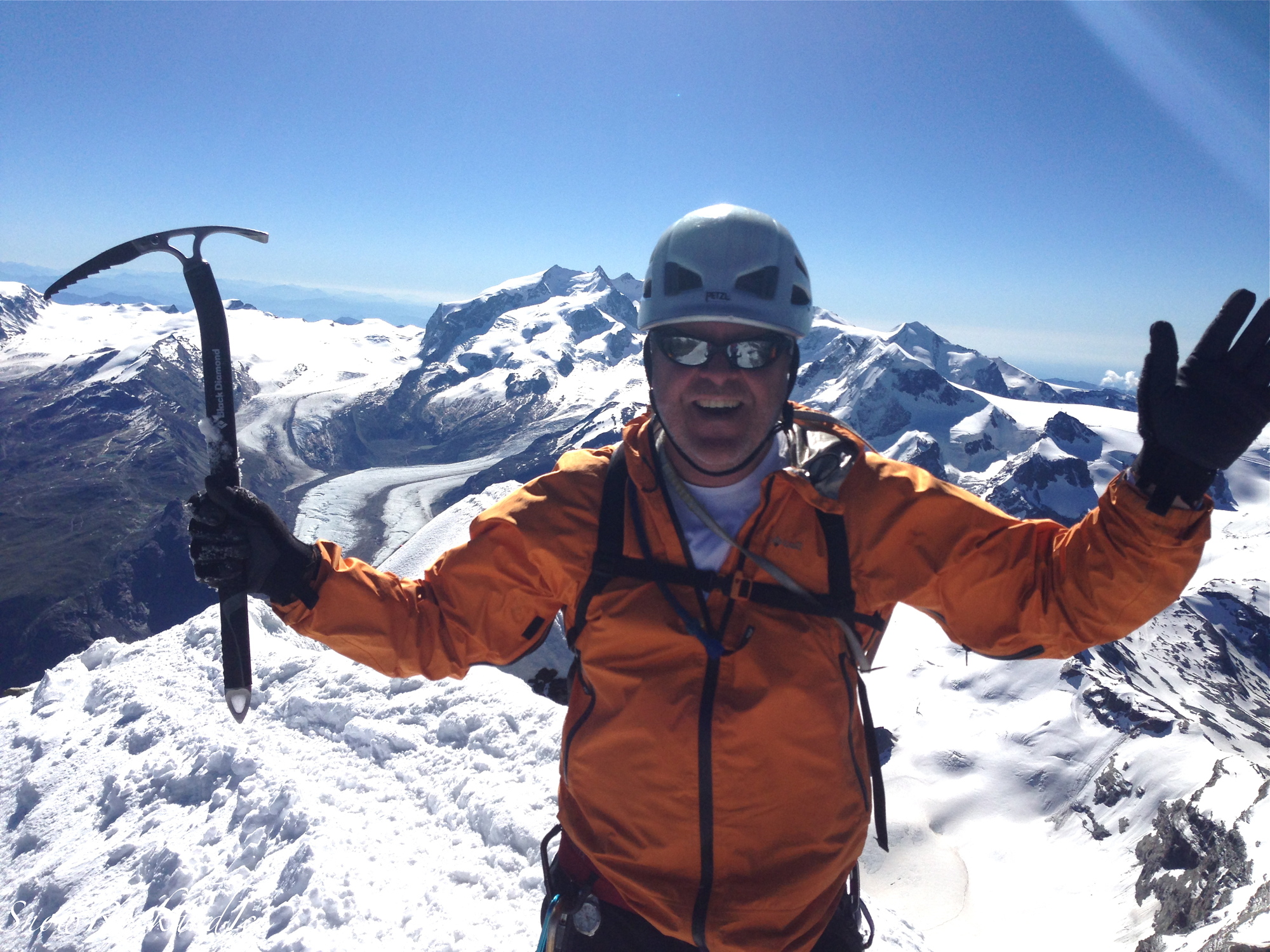 The header of his personal website sums it up nicely: "Joseph Caulkins: Conductor. Writer. Mountaineer."
Such diverse interests might come as a surprise at first glance. But as he's found, they're more alike than they first appear.
Bold Decisions
Adventurous is a fitting descriptor for Caulkins. Throughout his tenure at the helm of the chorus, the word has been used to describe him and his reputation for bold programming, world premieres and unique collaborations. Under his leadership, showcasing new or rarely performed works in styles as diverse as classics, pops, baroque — even ballet — has become Key Chorale's trademark.
Collaborations, such as "Mozart Meets Radiohead," with string quintet Sybarite5, and the popular "Cirque des Voix," — Key Chorale and Circus Arts Conservatory's unique fusion of live circus, orchestra and more than 100 singers — are indicative of the 49-year-old conductor's approach to his work.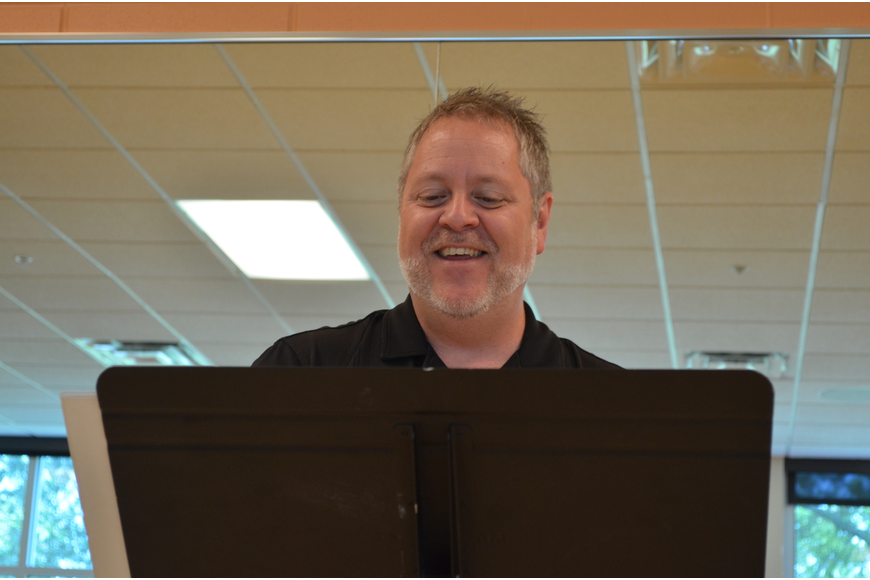 Less known, but just as much a shaping force of his work behind the podium, are his annual mountain-climbing trips. He's reached the summit of more peaks than he can remember — he stopped keeping count somewhere around 200. But among the highlights are some of the most iconic: Matterhorn, Mount Rainier and Grand Teton, as well as countless other desolate glaciers and mountaintops.
It's a chance for him to center himself. But it also fuels his creativity.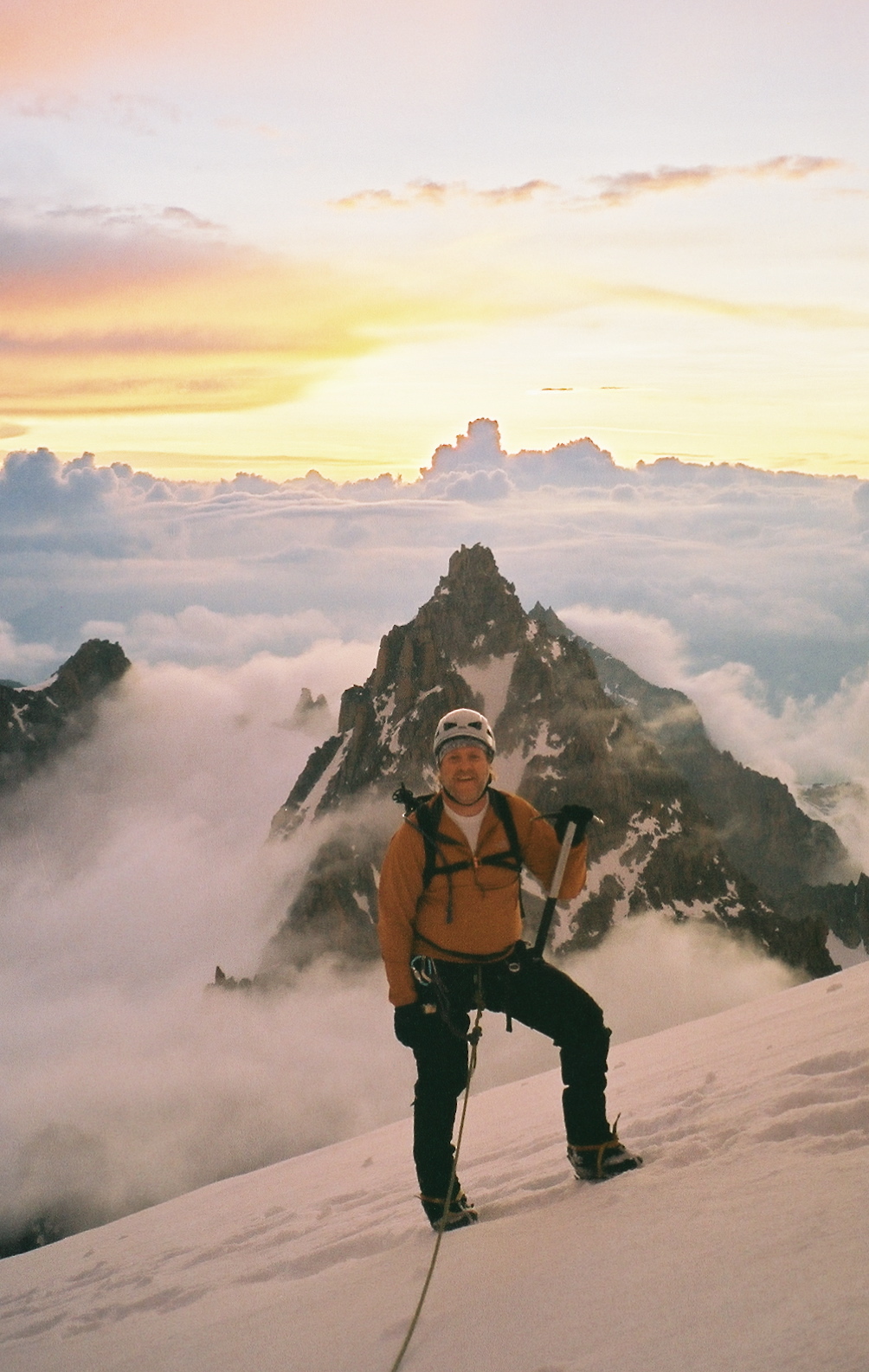 "I have a diverse life, with a lot of different interests," says Caulkins. "I feel more alive when I get to experience them all. Variety recharges me and keeps me inspired. As a conductor, my job is to inspire. How can I do that if I'm not inspired?"
Music and climbing both can be boiled down to what he calls the three Ps: Planning, preparation and performance. And all the training in the world can't prevent the inevitable curveballs that arise come performance time — whether it's on the face of an icy glacier or standing before an audience of hundreds in a concert hall.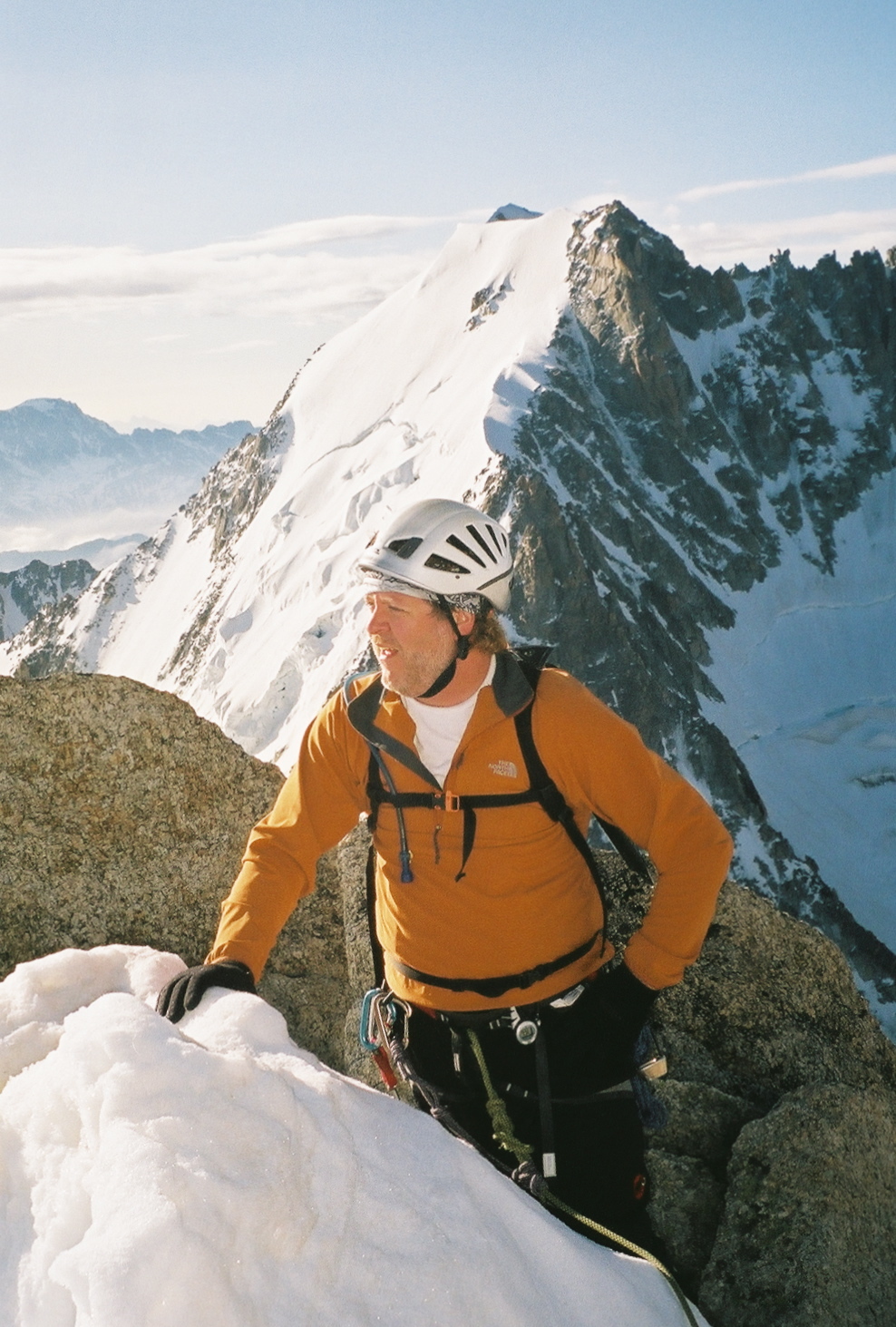 "Spending days alone and away from anyone, you learn to rely on yourself," he says. "Nobody's going to take you to the top of anything but your own tenacity. So you learn to make good decisions in critical moments."
He describes the Zen-like state that can be achieved in the wild. When all you hear is the sound of your own breath and the crunch of your footsteps, he says, it's impossible to be anywhere but in the moment.
"You completely live every moment as it happens. It helps me to be able to find that in music."
The Next Challenge
This October, when Key Chorale kicks off its 2016-2017 season, aptly titled "Peak Performances," it will continue along the path Caulkins began when he took over as artistic director in 2007.
Continuing to work with the Sarasota Orchestra, the season is dedicated to French baroque music and will include rarities, such as "Alexander's Feast," an oratorio by Händel, and "Messe de Minuit Pour Noël" by Marc-Antoine Charpentier, as well as return performances by soprano Mary Wilson and a commissioned musical suite by composer Ola Gjeilo, which will enjoy its world premiere, accompanying aerialist Dolly Jacobs at Cirque des Voix before its summer tour to Washington, D.C., for the 2017 Smithsonian Folklife Festival.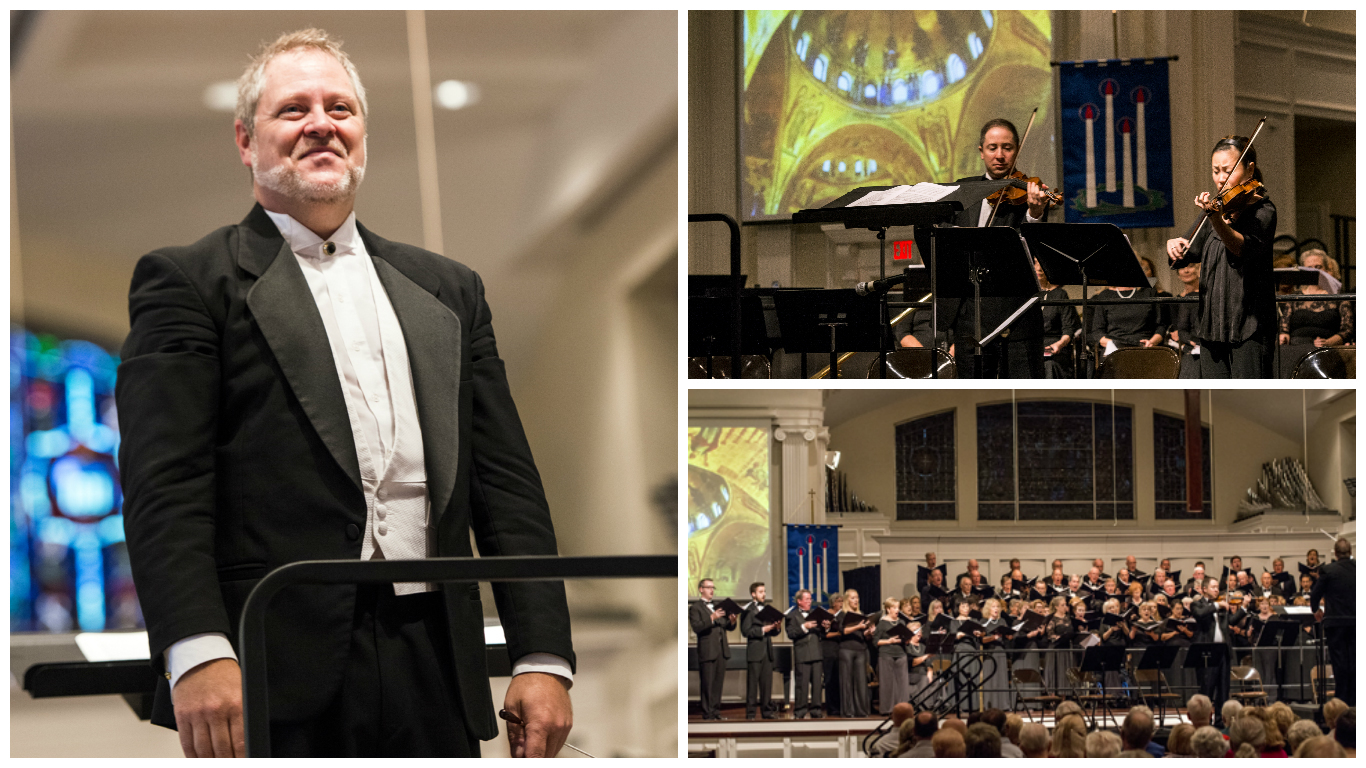 Looking back on his 10 years with the chorus, he says he feels grateful for the opportunity to bring adventurous music to Sarasota audiences.
"I knew I loved Sarasota right away," he says. "It's such a savvy arts community, and they're willing to take chances. They're hungry for great music. I can't wait for them to see this season."