The crescendo of a raucous presidential campaign brought out a stampede of voters Tuesday on Longboat Key.
One voting machine malfunctioned early in the morning and had to be replaced at the Precinct 309 Longboat Key polling place at Island Chapel, 6200 Gulf of Mexico Drive.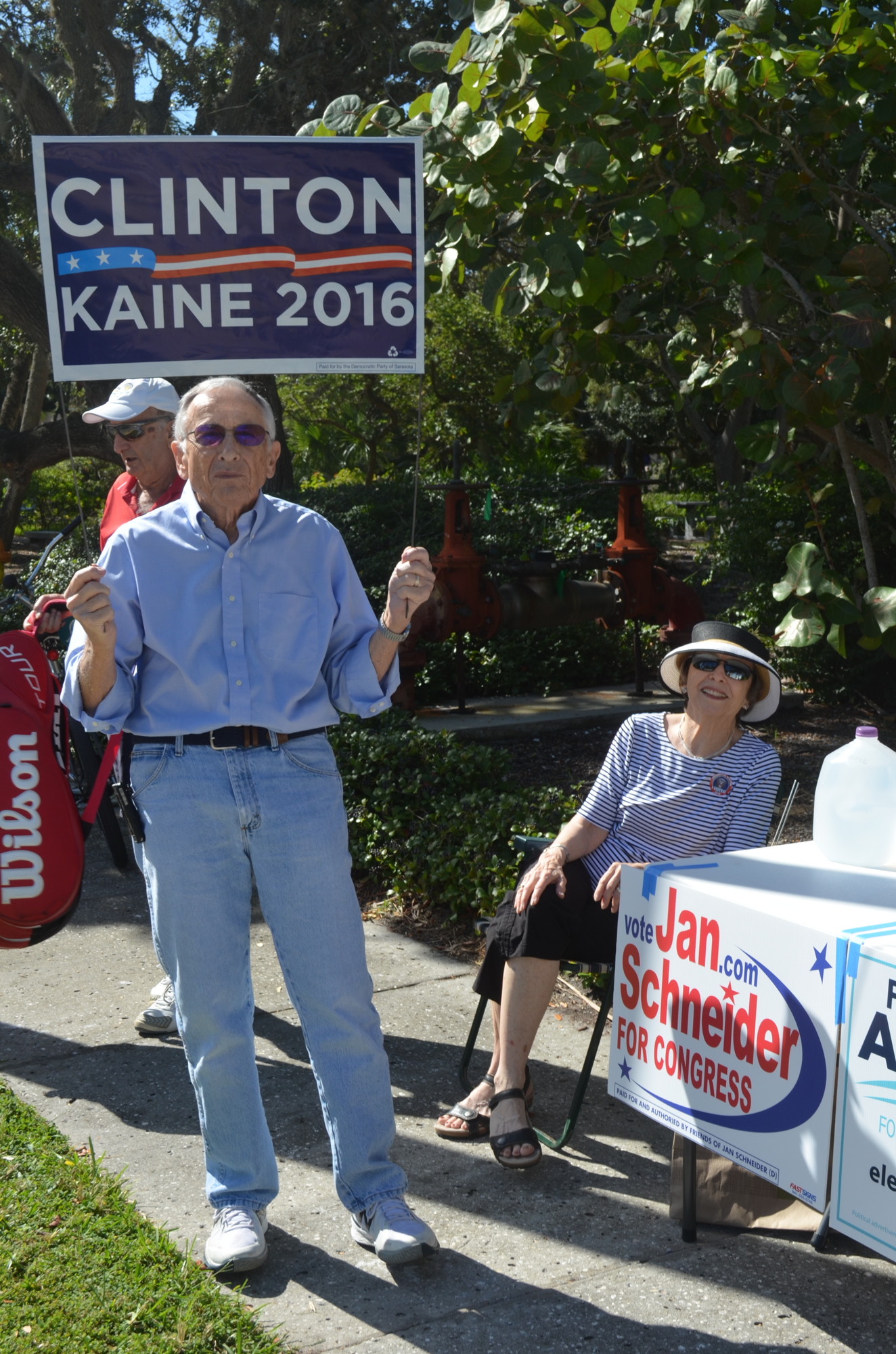 An estimated 40 ballots were affected, but all will be counted, said elections clerk Beverly Root.
"We had a tabulation issue," Root said. "They came from downtown and changed the machine.  But they will be counted tonight."
It was the only glitch reported during a heavy turnout that saw voters line up outside polling places before they opened at 7 a.m. Election clerks at both sites called the turnout an unofficial Longboat Key record.
"It's been very busy," said Charles "Dick" Robbins, Precinct 201 election clerk stationed at Longboat Key Town Hall, 501 Bay Isles Road. "We had more than 600 votes in the first four hours. They were lined up outside the door and around the building before we opened."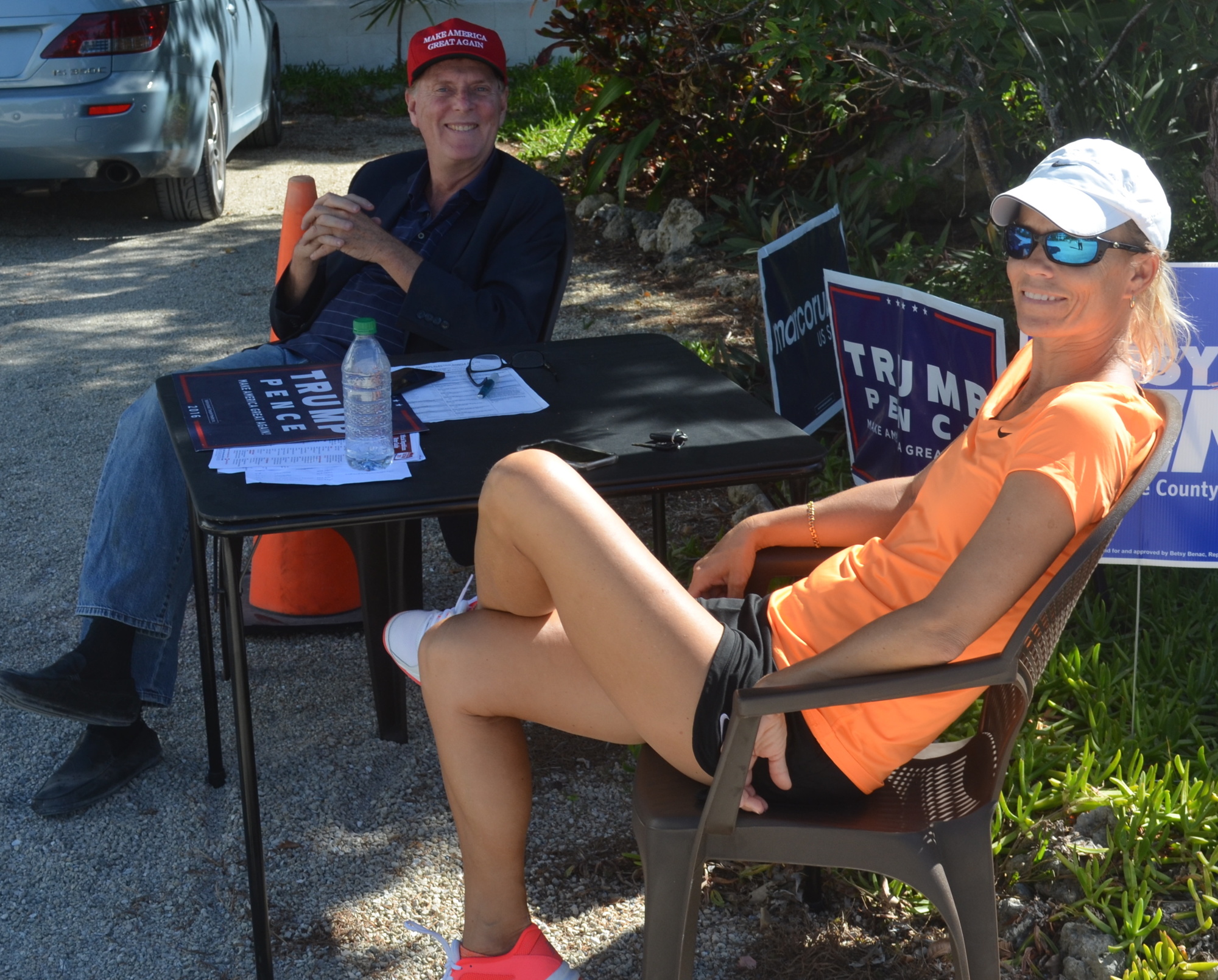 Jim "Dr. Jim" Whitman, former president of the Longboat Key Republican Club, lounged outside the north polling place enjoying the gorgeous 80-degree day with a friend, Charlotta Langley.
"It's been a huge turnout," Whitman said. "There's been a line for most of the day."
Two island-specific referendum issues are on the ballot. Each project up for referendum vote features a request to convert commercially zoned properties for residential uses.
Longboat Key voters will determine:
• Whether owner Ryan Snyder, 37, of Bradenton, can raze a portion of Whitney Beach Plaza in the  6800 block of Gulf of Mexico Drive to make way for up to 18 homes.
• Whether owner Oscar Parsons, 94, can regain the simultaneous residential and business use of 4,200 square feet of penthouse office space at Harbour Square, 4134 Gulf of Mexico Drive.
Polls will close at 7 p.m.
The Sarasota County Supervisor of Elections Office can be reached at sarasotavotes.com or by calling 941-861-8600.
The Manatee County Supervisor of Elections Office is at votemanatee.com or call 941-741-3823.