Greg Para lives alone, but that's hard to believe when you step inside his Myakka City home and hear all the voices.
The voices come from his parrots, who mimic their former owners along with Para himself. 
Para's home doubles as the Sarasota Parrot Conservatory, a nonprofit bird sanctuary he started in January 2013 after returning from his military deployment in Afghanistan in July 2012. 
"I had a heck of a time adjusting," he said about his return after active duty. "I went to the VA (Veterans Affairs), and they put me on medicine and counseling and all that, but it just wasn't (working)." 
The Navy Expeditionary Combat Command lieutenant spent nearly a year in the Hindu Kush mountains working with the U.S. Army and the Afghan National Police trying to secure the country. 
"Pretty frightening place. When I came back, I wanted to die," he said. 
Para was diagnosed with post-traumatic stress disorder and spent the first six months at home sleeping in his bird aviary because he'd become used to sleeping outside. As the nights passed, he began recognizing the same healing abilities in parrots as those already identified and valued in dogs and horses. 
"The birds have the cognitive ability of a 5-year-old, so I would talk with them and I healed with them," Para said. "I thought maybe this is what God meant for me. I started avian therapy, and it was the first in the country."
Para began by inviting combat vets out to visit the birds. He only had three at the time. He took them in from people he knew around Myakka City who couldn't care for them anymore. But as the time passed, he realized there were a lot more birds that needed help, too. 
The Conservatory does not adopt out as it's a sanctuary only. What started with one parrot before his deployment turned into a flock of 72, different species but all are in the parrot family. 
Para said they typically end up with him for one of two reasons, either the owners didn't know what they were getting into or the birds outlive their owners. Certain parrot species can live up to 80 years, and Para equates their complex and time-consuming care to having a "perpetual 2-year-old."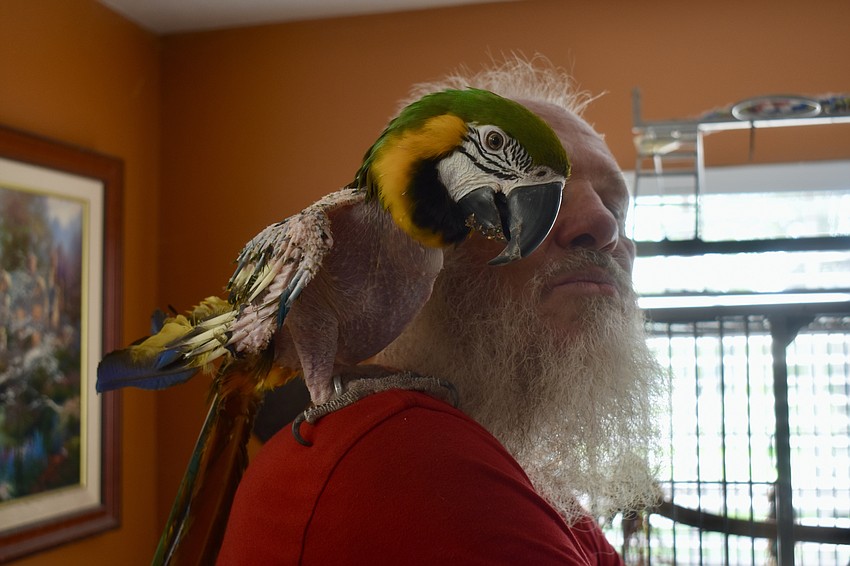 Others arrive traumatized, repeating old arguments they've overheard or having barely any feathers because they plucked off as many as they could reach, a common behavior when neglected or stressed. For the loving owners, who were forced to relinquish their pets, Para sends periodic pictures and videos.
Since starting the Conservatory, Para's work has been featured in a documentary series, "Collar of Duty," that aired on Animal Planet and in a book titled, "Animal Assisted Therapy Use Application by Condition." Para was asked to contribute a chapter regarding his experience and work with PTSD. 
Para's post-war journey has soared off the first rule of flying: Put on your own oxygen mask before helping others. The Conservatory grew from the sanctuary he'd built for himself. Now, it's home to nearly 90 animals. His warthog named Wallace has over 2 million likes on TikTok. 
"At 7 o'clock most evenings, I go out back and play music," Para said. "I let six of the community birds out, the macaws, and they'll just walk around with the cat, the pigs, the warthog, the horse, the donkey and the geese. Everybody just mills around with each other. I jam the tunes, and the harmony between them is just incredible."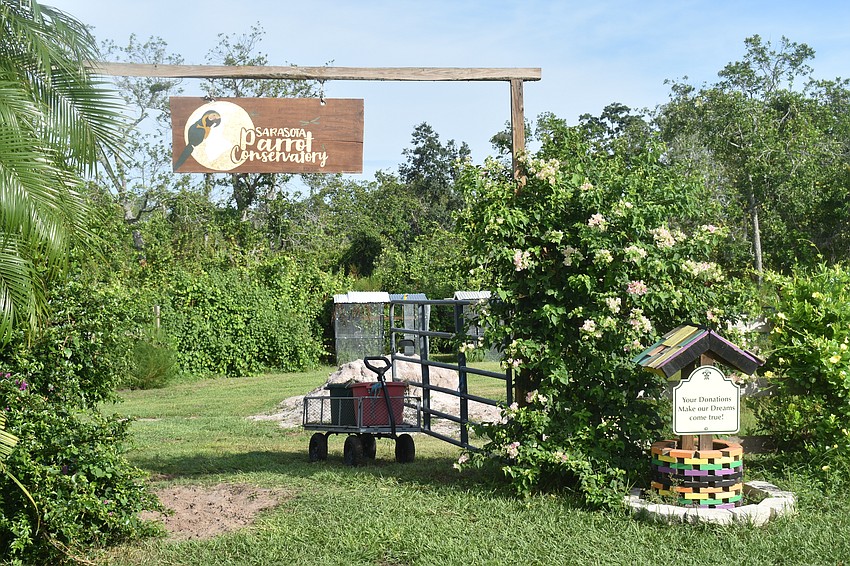 The macaws are called the "community birds" because Para brings them to events for education and to raise awareness for the conservatory. He wants to keep growing the nonprofit until he can open a therapy center. 
Not only is Para a veteran, he served veterans for 10 years as the coordinator for the 12th Judicial Circuit Court. He worked with the prosecution and judges to place veteran offenders in substance abuse and mental health treatment programs versus incarceration. 
Now that he's retired, the conservatory is his way to give back.
"You start getting wrapped up in animals, and all of a sudden, you're not thinking about the roadside bombs or the sniper," Para said. "It's like a Disney movie here every day. I'm the luckiest guy on the planet."