With high school football practice, and thus the Observer's season previews, now underway, I wanted to take a special look at some of East County's key senior football players.
They are often the souls of their respective offensive or defensive units. Here is a 10 top seniors, listed in alphabetical order, from East County schools (Braden River High, Lakewood Ranch High and The Out-of-Door Academy).
Isaac Ashley, Lakewood Ranch High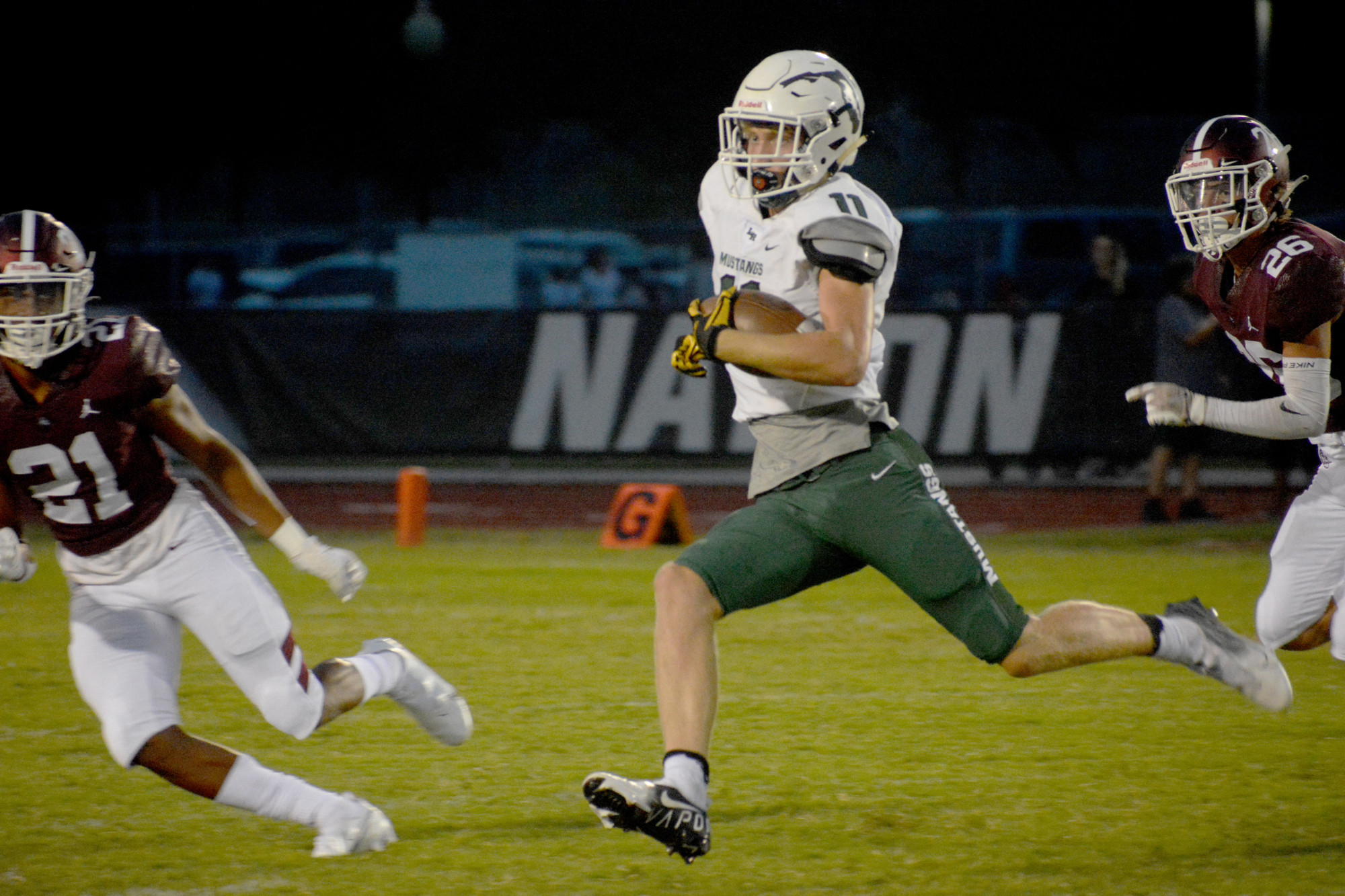 The 6-foot-4 Isaac Ashley, a wide receiver, made his presence known in 2021, leading Lakewood Ranch with 38 catches and 567 yards (14.9 yards per catch) and hauling in four touchdowns, which was half of the Mustangs' total receiving touchdowns. With last year's starting quarterback, Cameron Madison, having graduated, whoever is under center for Lakewood Ranch will look at Ashley as a primary option. 
James Buttari, Lakewood Ranch
A linebacker expected to step into a bigger role this season, Buttari had a strong spring game against Osceola High, showcasing good instincts and never giving up on a play. If he didn't start a tackle, he certainly finished it once he arrived. I think the 5-foot-11 Buttari will be an important playmaker on the Mustangs defense in 2022. 
Aidan Dangler, Braden River High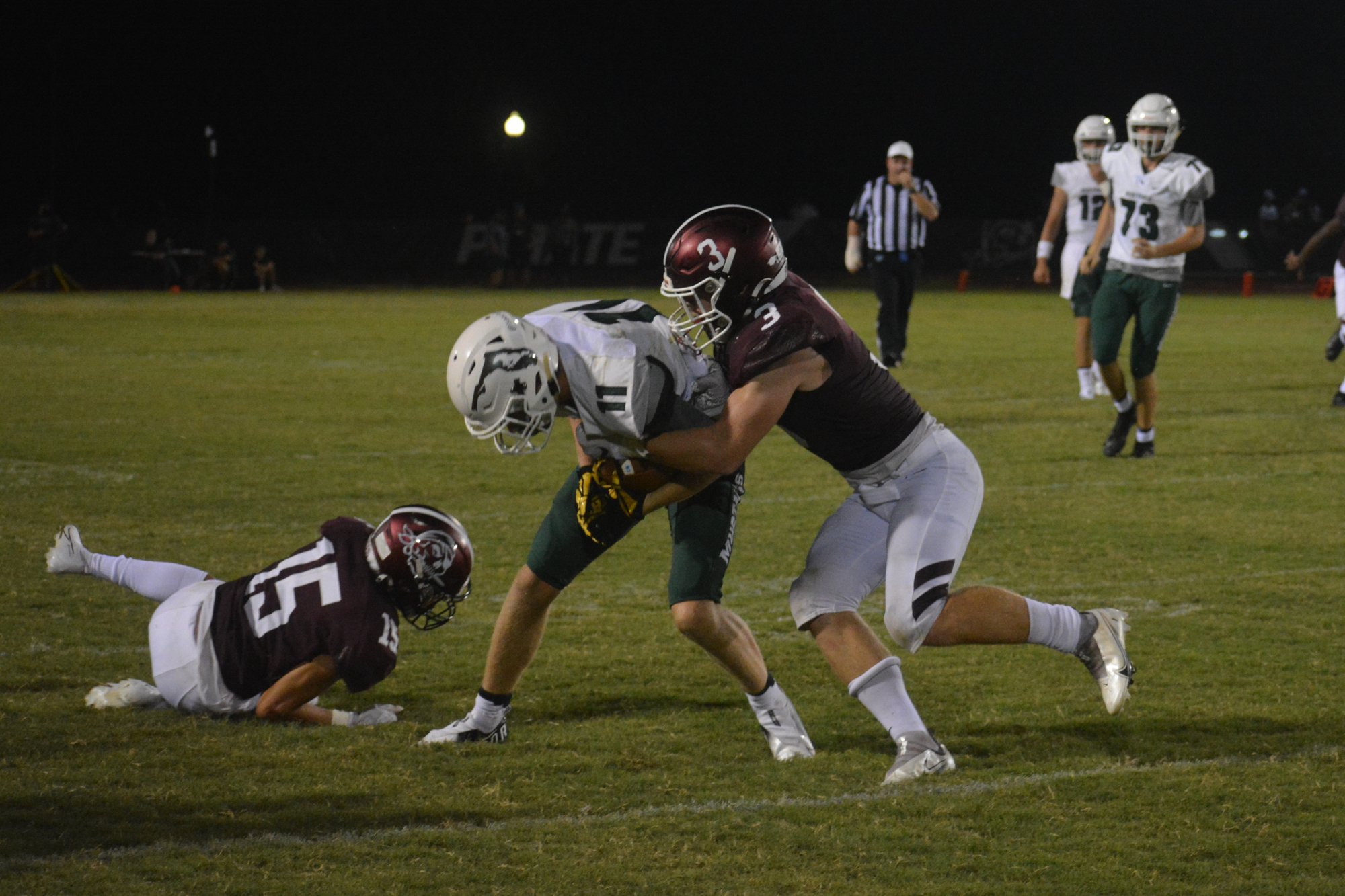 In 2021, Aidan Dangler was the epitome of a playmaker for the Pirates. Dangler led the team with 123 tackles, 58 of them solo and 11 of them resulting in a loss of yardage. Dangler also led Braden River with four interceptions and three fumble recoveries. Any time the team needed a big play, it felt like either Dangler or his brother — Evan Dangler, who graduated this spring — made it. With his brother now gone, Aidan Dangler will now carry more of that load by himself. I have a suspicion that will suit him just fine. 
Kevin Everhart, Lakewood Ranch High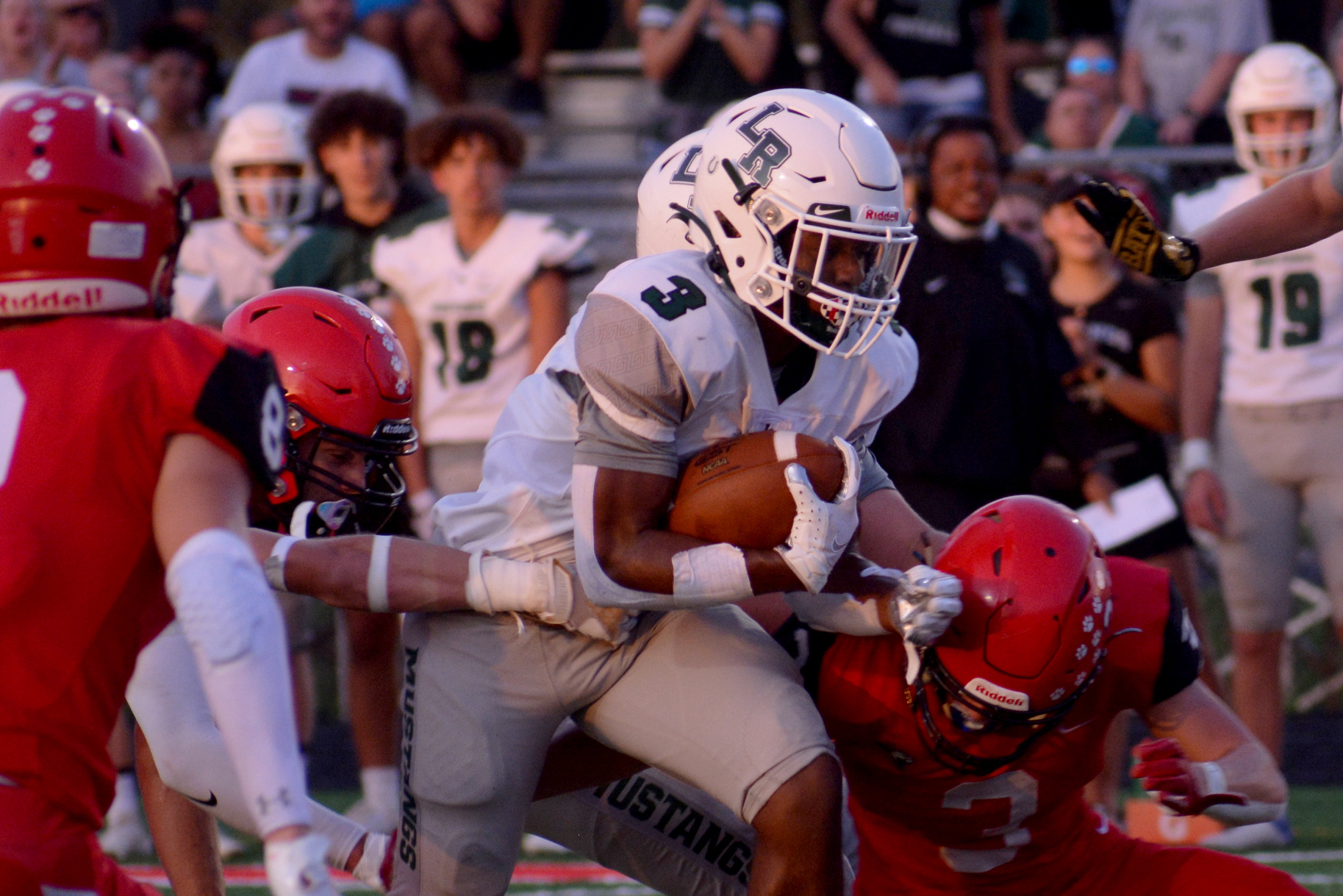 Running back Kevin Everhart transferred to the Mustangs prior to the 2021 season from Parrish Community High and immediately made an impact. Everhart ran for 931 yards and 13 touchdowns on 131 carries (7.1 yards per carry) and became the team's most consistent running back. Even during a 3-8 season, Everhart produced, only rushing for less than 50 yards in one game, a 61-7 loss to Venice. I bet he will have another big year. 
Jack Hobson, The Out-of-Door Academy 
Jack Hobson is an oddity on this list because, though he's a star on the school's baseball team, he does not have much varsity football experience. Last year was his first on the varsity roster and the Thunder only played five games, with Hobson not seeing the field much until late in the year. But he will be the team's starting quarterback in 2022. He's actually the only QB on the roster, but that might be enough. Last year, Hobson showed an ability to scramble as well as he passes, leading the team to three scores in ODA's 35-21 loss to Indian Rocks Christian — the most points ODA scored in a game. With another year to learn the game, Hobson could be ready to put up big numbers in what hopes to be a stable program under new Coach Rob Hollway. 
Mason Johnson, Braden River High
Offensive line was one of Braden River High's biggest strengths in 2021. With all of the injuries the team suffered in the passing game, it was the offensive line that opened holes for the team's stable of running back even after defenses began to key on the run. Three of those linemen graduated, but Mason Johnson will return as the line's anchor at center/guard. With new players filling the line, the Pirates will look at Johnson for leadership. 
Craivontae Koonce, Braden River High
Injuries at quarterback and resulting scheme changes left the Pirates without much of a passing game in 2021, yet Craivontae Koonce managed to stand out anyway. Koonce, a wide receiver/tight end, led the team with 18 catches for 279 yards (15.5 yards per catch) and two touchdowns, with one of those touchdowns coming in the team's road playoff win over Countryside High. With the team graduating the majority of its other receiving contributors from last year — and with rising junior Nick Trier back healthy under center — Koonce's numbers should increase further in 2022. 
Luca Marino, The Out-of-Door Academy
At just 5-foot-10, Luca Marino will never be the biggest player on the field, but his toughness more than makes up for it. In 2021, Marino patrolled the field at middle linebacker and helped the Thunder at running back, but it appears he will take on a new challenge at tight end in 2022. With Marino's approach to the game, the challenge should not slow him down. Hollway will rely on leaders like Marino as the team learns his coaching style and ethos. 
Seth Shamrock, Lakewood Ranch High
Seth Shamrock is a stalwart center on the Mustangs' offensive line, able to help his teammates get the right assignments as well as hold blocks on his own. If that's all he did, Shamrock still might have a spot on this list. What guarantees him a spot are his abilities as a long snapper. Kohl's Snapping rates Shamrock as a four-star snapper and one of the best in Florida. His consistency should help Lakewood Ranch eliminate the special teams mistakes that cost other high school programs easy points. 
Tanner Wolfe, Braden River High
A linebacker with great football instincts and a revved-up motor, Tanner Wolfe racked up 115 tackles for Braden River last season, 46 of them solo. He also had two sacks and caused three fumbles. Wolfe is constantly around the ball and making plays, which is what every team wants out of its linebacker leaders. The 2022 season should be no different for Wolfe. Look for him and Dangler to make a fearsome pair once again.