East County residents Carole and Dieter Zoellner make a business of inviting people to their home.
Or, more correctly, the 900-square-foot, mother-in-law suite attached to it.
The mural painted on its side, with the words "CBS Pop Inn" tells the rest.
The Zoellners are the proud owners of the CBS Pop Inn, a short-term rental unit off State Road 64.
The "C" stands for Carole, the "B" for Carole's dad, Bill Bergamini, and "S" for her mother, Shirley Bergamini. The "Pop" is both Bill Bergamini's nickname, and also a play on words.
"We want people to pop in and pop out. It's a short-term rental," Carole Zoellner said, noting she'll only book for a up to a month at a time. "I don't want anyone to stay too long. If I had longer-term renters, when any of our relatives want to come, we don't have a place for them to stay."
The Zoellners rent out the inn primarily through Airbnb, a company that books hotel and room accommodations online. It completes background checks on customers and other logistics for its users, which is why Carole Zoellner says she prefers it.
Although some Airbnb rentals
are for single rooms within a house, the Zoellners offer the entire suite for anywhere from $50 to $70 a night, depending on the season. The unit shares a laundry room with the primary residence, but otherwise it is its own separate apartment, with a bedroom, living room, kitchen, bathroom and dining area.
The space originally was the Zoellners' home office for Dieters Sod and Landscaping, which they sold in 2013.
As the business grew, so did the space, with expansions to the building's footprint until the company outgrew the office space completely in 2003. 
When Carole Zoellner's parents began having health problems, they transformed the space into an in-law suite for them and, in 2005, they moved in.
"Mom wanted his-and-her vanities," Carole Zoellner said. "Dad wanted to come, but mom didn't want to give up her home. Everything my mom wanted, Dieter did."
Shirley Bergamini died in 2006, and Bill Bergamini died in January 2008, leaving the space empty.
Carole Zoellner had an idea: short-term rentals.
The concept would allow the Zoellners to use the space, make a little cash and still have extra rooms for family members wishing to visit. They started renting in early 2009.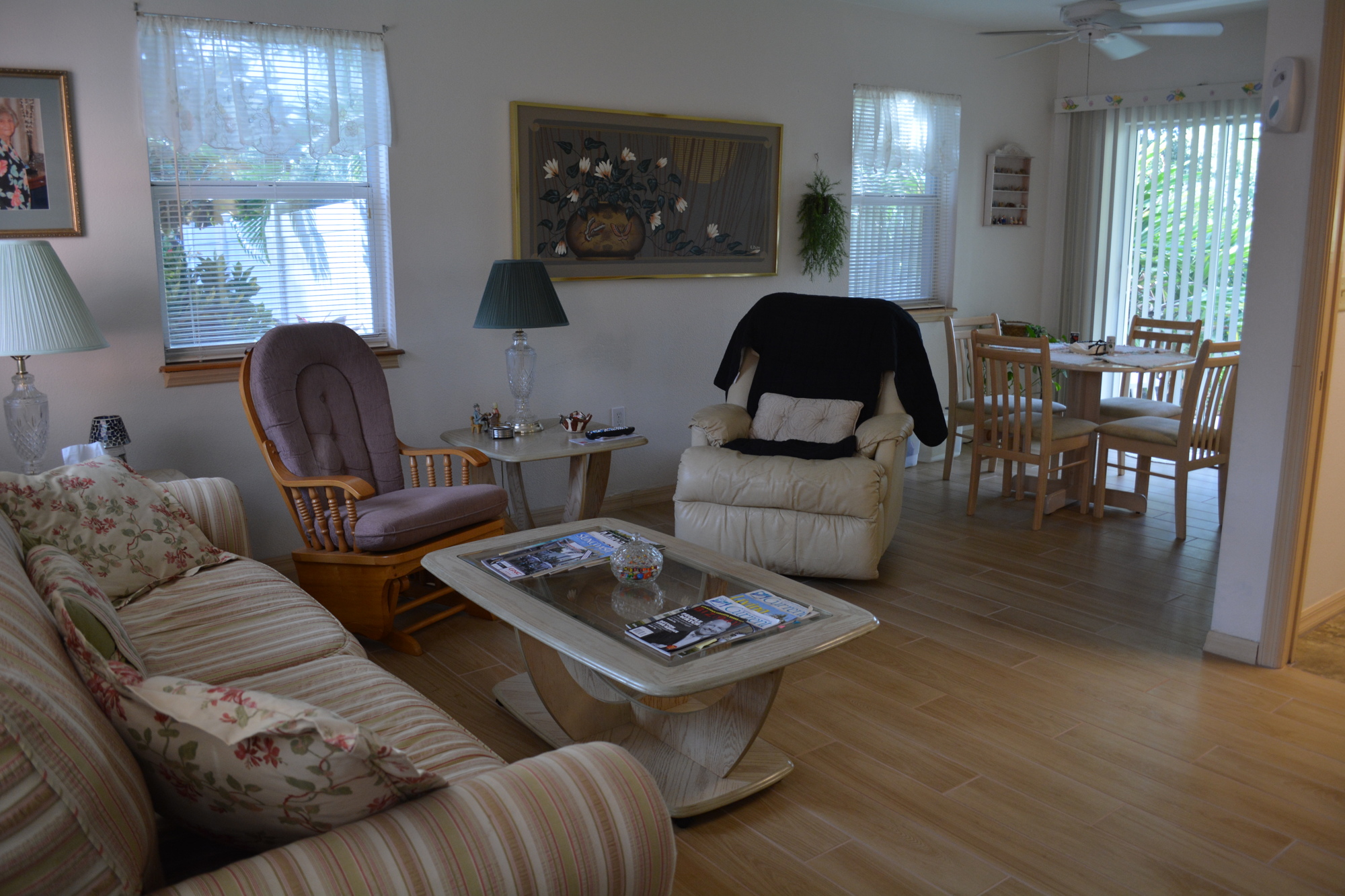 So far it has worked well.
The Zoellners make a few thousand dollars a year, after expenses.
Although it's been updated with new flooring and other features, the inn still is full of tributes to Carole's parents. On a bookshelf, there are family pictures and a glass bell marking the couple's 50th wedding anniversary (they were married 60 years). Above the bed hangs pictures of Elvis Presley — Shirley Bergamini's favorite — and above a desk pictures of John F. Kennedy — Bill Bergamini's favorite.
The Zoellners said they enjoy the process. Carole Zoellner generally greets guests as they come and go, offering them privacy in between, but it's still an enjoyable experience. Their guests have ranged from prospective Lake Erie College of Medicine students, to fisherman visiting the area, to French students touring Florida.
"I've met so many nice people," Carole Zoellner said. "I'm not in it to make a fortune."