If Town Manager Dave Bullock and the Longboat Key Town Commission have their way, renovations for the south Longboat Key fire station won't be treated like an extreme makeover.
After Fire Rescue Chief Paul Dezzi, Public Works Director Juan Florensa and a consultant hired to perform an assessment of the station made a presentation to the commission that revealed renovation and tear down options with price tags between $2.3 million to $3.5 million, Mayor Jack Duncan pressed Bullock to make a recommendation.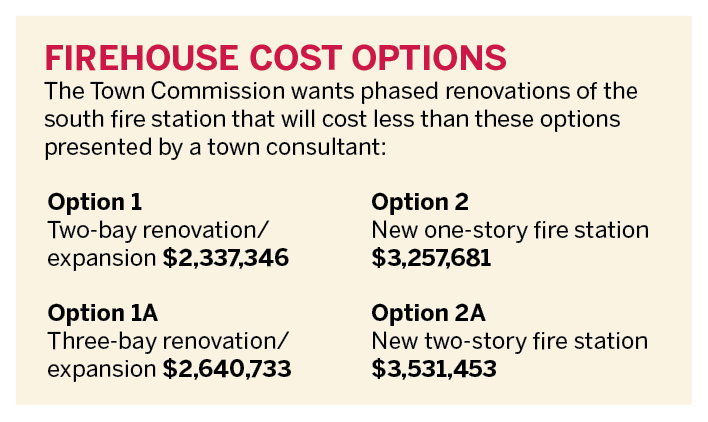 "What's the expediency with which you want to look at this?" Duncan asked Bullock. "Is this building going to fall down? What do you want to do?"
Bullock said he will come back to the commission later this year, most likely during budget season this summer, with a phased renovation approach that he and commissioners hope will come with a price tag well below $2.3 million.
"The building isn't going to fall down or fundamentally fail," Bullock said. "My work now is going through some prioritizing and coming back with some type of plan I think we're going to need to invest in the building."
Bullock said immediate needs he would like to address sooner are any code issues with the building, including the fact the station's roof and bay doors can't currently sustain wind speeds over 140 mph.
"We'd like the building to be there when we come back after a storm," Bullock said.
Bullock also wants to address interior issues at both fire houses, which currently don't have separate living quarters, bathrooms or locker changing area for male and female firefighter/paramedics. The town currently employs three female firefighter/paramedics.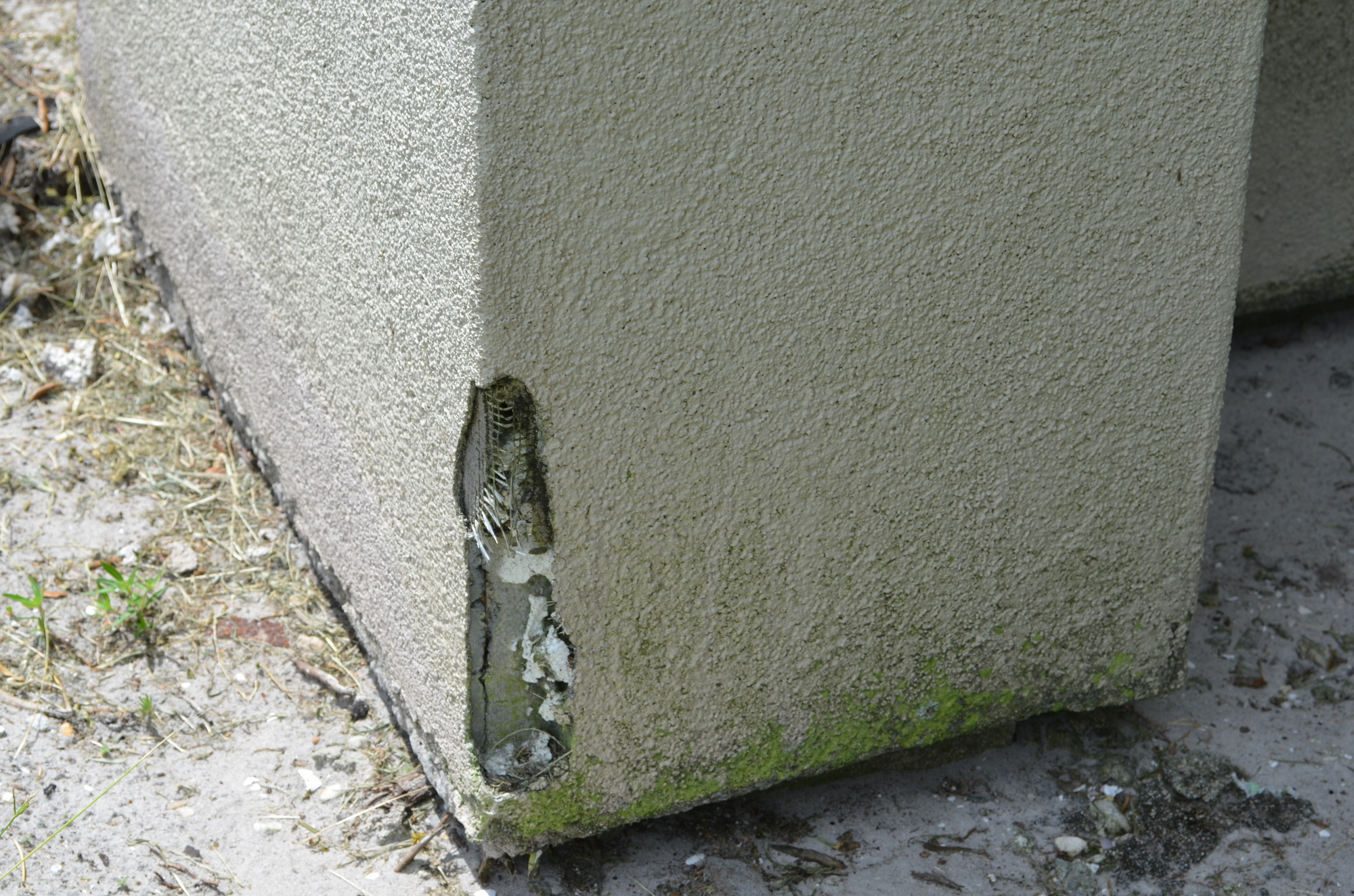 When the building was constructed, there wasn't a need for separate men's and women's locker area facilities and bathrooms.
The town has also held off on replacing old ductwork at a cost of approximately $60,000 until a decision on the building is made.
Since 2003, the town has spent $236,206 on repairs to the fire station, and there are also serious concerns with an exterior insulation foam system called EIFS that has cracks on the fire house's exterior walls, allowing moisture to seep into the structure through cracks and holes.
Commissioner Phill Younger and other commissioners were pleased Bullock is looking toward a more cost-effective approach to the town's oldest building, which is 30 years old.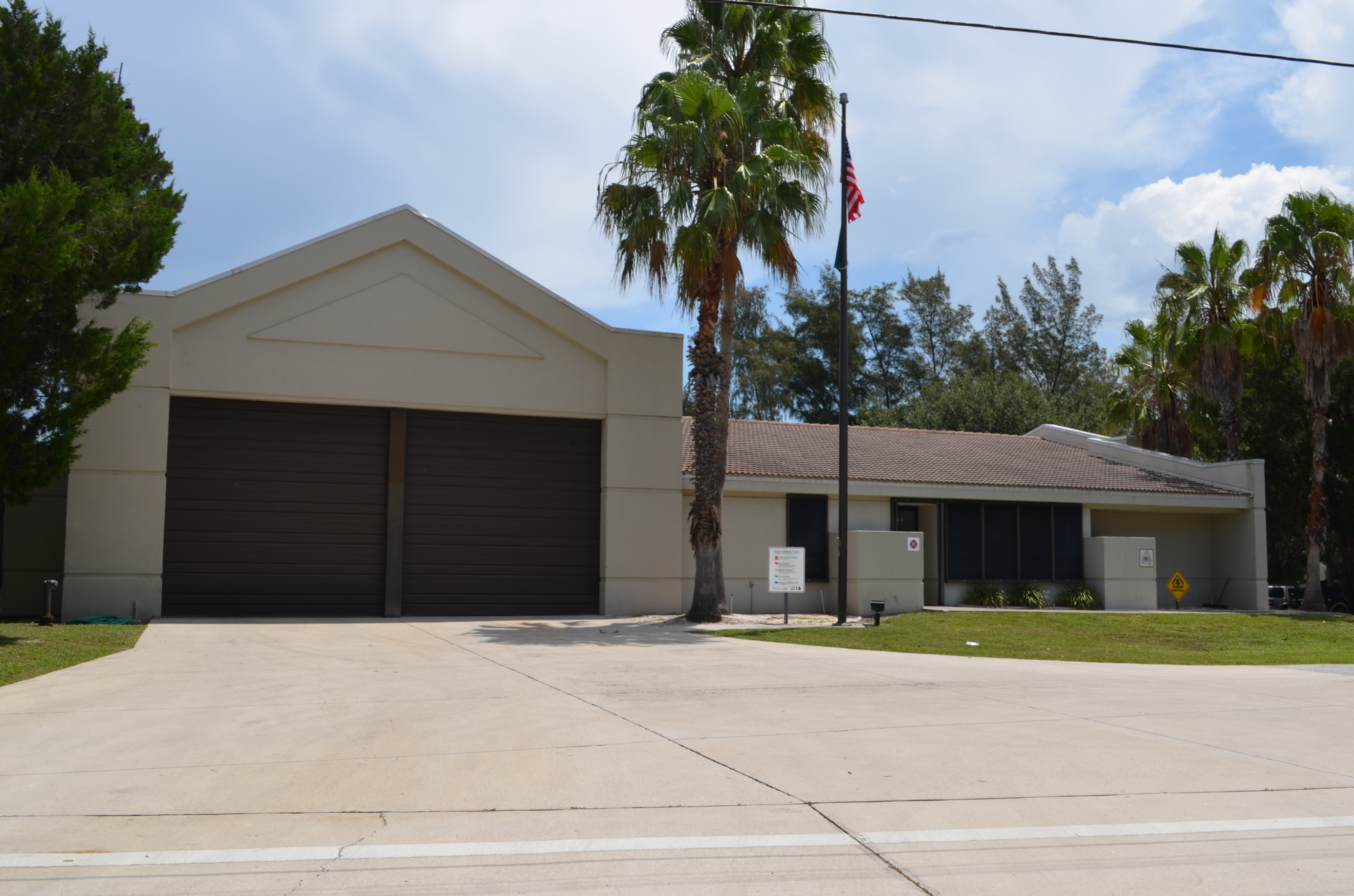 "Thirty years is not a big bugaboo to me," Younger said. "The building needs maintenance and some changes but buildings can be maintained assuming they have a good structure."
Commissioner Pat Zunz also urged Bullock to make repairs at a cost that's less than the lowest estimated amount of $2.3 million.
Bullock said he will create a phasing plan over 10 years to fix the structure. He also told commissioners he intends to fix needs for both men's and women's facilities at both the north and south fire stations as part of the phasing plan. 
"We're going to strengthen the bones of this structure," Bullock said. "I'm not convinced it needs replaced."