The tour of the Lakewood Ranch home was complete, and the newly convinced buyers were ready to sit down with builder John Cannon himself and members of his staff to talk about construction at The Lake Club.
Considering that the 4,536-square-foot Korina model is a $2.75 million custom home that can be altered by Lakewood Ranch-based John Cannon Homes to meet the buyers' dream of the perfect dwelling, a lot has to be discussed.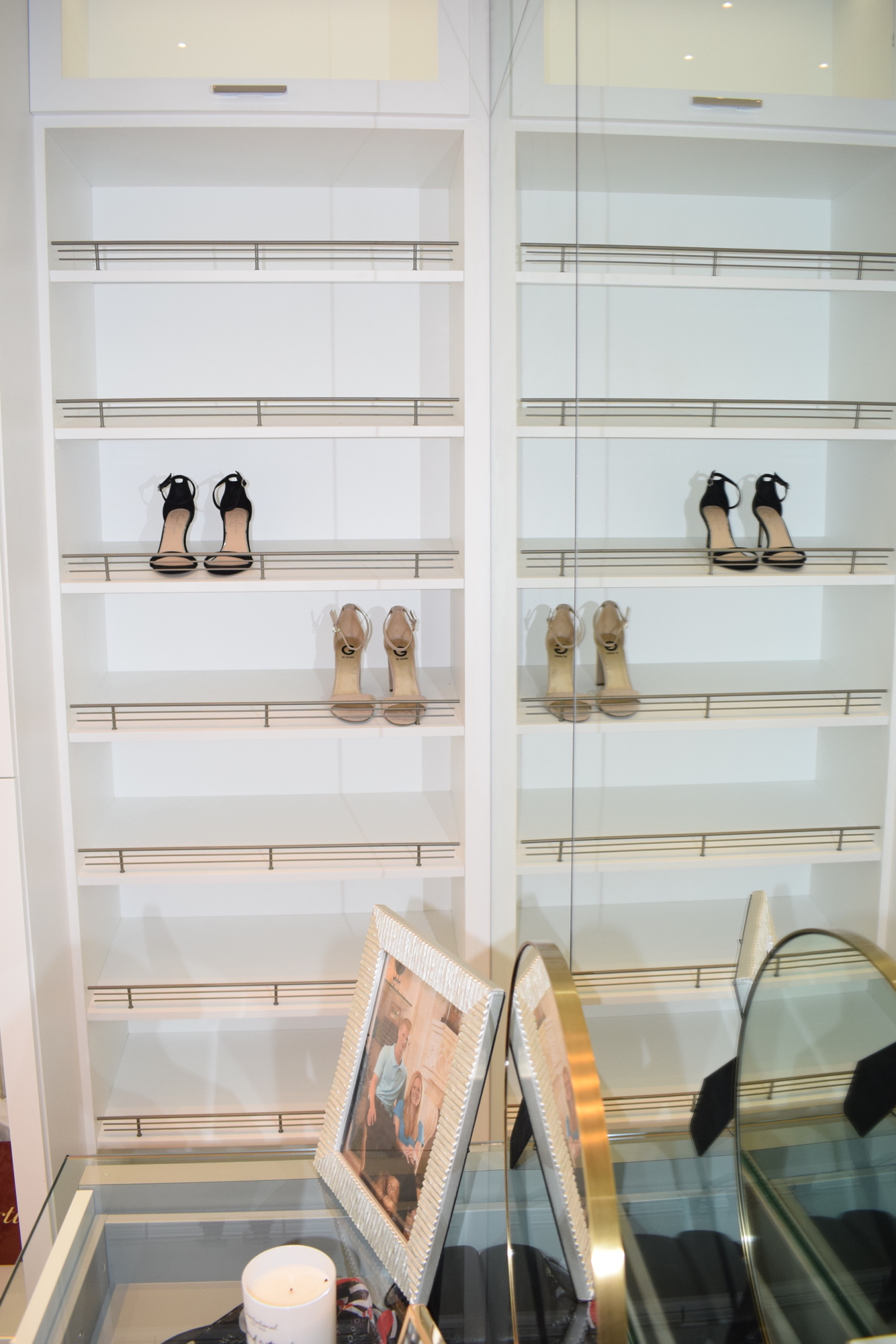 But first, Cannon asks what he has learned is a telling question: "How many pairs of shoes do you have?"
This is not an Imelda Marcos-inspired joke. Perhaps the buyers don't have 3,000 pairs of shoes like the former first lady of the Philippines, but luxury buyers often do have 100 pairs, or 200 or more. Knowing how essential a closet is to the client can be a key clue to unlocking expectations surrounding a space that can range from purely functional to downright fancy.
"If you understand how many pairs of shoes someone has, it tells you how important a closet is going to be right off the bat," Cannon says.
The closets of yore have quickly evolved into important elements of a custom design. Where most houses used to feature reach-in closets throughout, with walk-in closets reserved for the master bedroom, the new mark of luxury is walk-in closets in guest bedrooms and master bedrooms sporting palatial areas of closet comfort.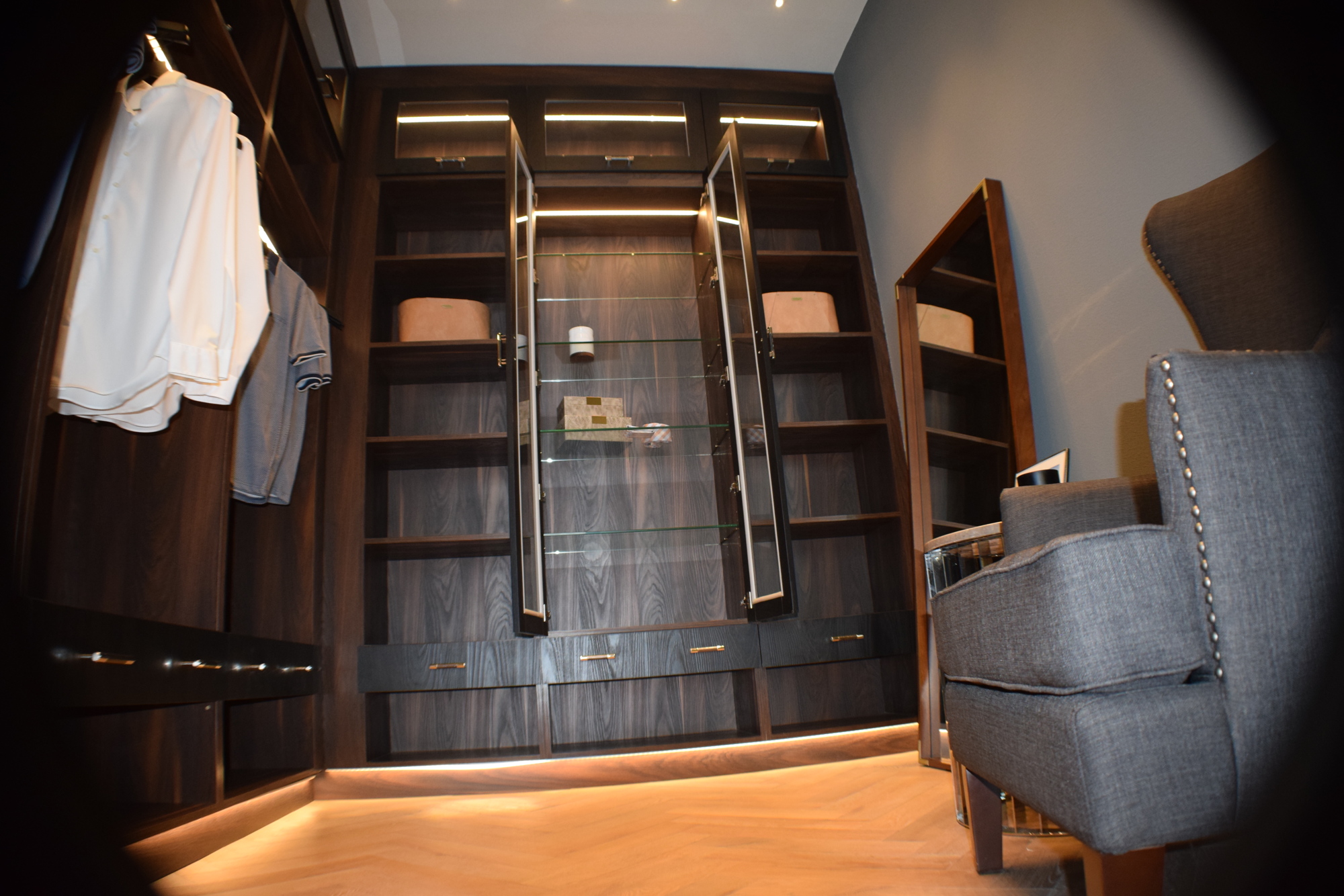 Over the past 20 years, closets have grown from a place where you store things to an extension of living space. Instead of a place for clothes, they now mimic high-end retail stores, including custom shelving to display handbags, trays and shelves for jewelry and organization schemes that would make Marie Kondo proud. They have become a place of sanctuary with mirrors, makeup stations, chairs for lounging and even chandeliers.
Aside from growing in stature and style, the intimate nature of closets has led to an intense level of personalization for their owners.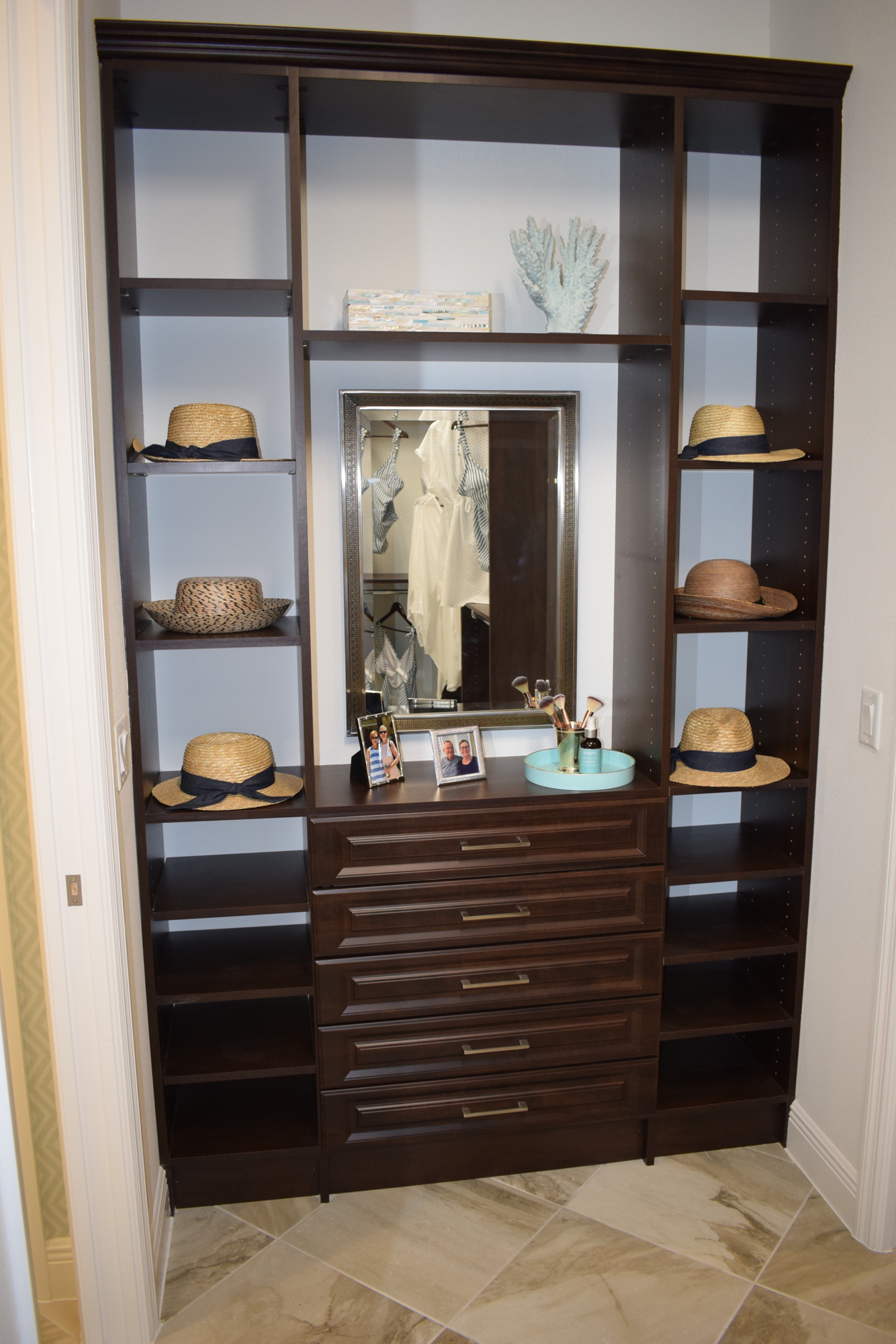 One solution that Kathy Cioffi, the vice president of design for Lakewood Ranch's Neal Communities, has seen is the addition of his-and-her closets to keep everything personalized to each partner's wishes.
"Men and women have different needs," she says.
And the personalization doesn't end there. Closets with coffee makers, kitchenettes, center islands for jewelry, even racks for bicycles — Cioffi says whatever clients can dream, they can do, all in the space of a few hundred square feet, assuming they have some cash to devote to the effort.
For example, the "Her" closet, as designed in Cannon's Korina model, is 194 square feet and costs approximately $175 per square foot. The "His" closet is 85 square feet and costs about $235 per square foot. Details and customizations go up from there.
Those custom touches can include everything from specialty shelves to interesting cabinet pulls, fit for a luxury store. In the current design trend of modern and clean lines, designers use clothing and accessories as decor. Rather than just a place to store a wardrobe, now closets are places to display one's wardrobe.
"Sometimes they just want glass doors to see their Gucci purse and feel good about it," Cannon says.
Lisa Nopper, the co-owner and head designer of Divine Interiors Group of Lakewood Ranch, says closet design goes beyond a room with racks and drawers; they are an extension of the master bedroom, a private retreat.
"Closets have become true dressing spaces," Nopper says. "They have benches, so you can sit down, and islands in the middle. They are more decorated. I saw a wallpapered closet once … That was kind of silly."
They can also be places of beauty.
"One of our clients probably spent $100,000 on her closet, down to the beautiful glass doors," Nopper says. "All the pulls, or handles, were crystal. It was an extension of the master suite … You want to feel good about your space."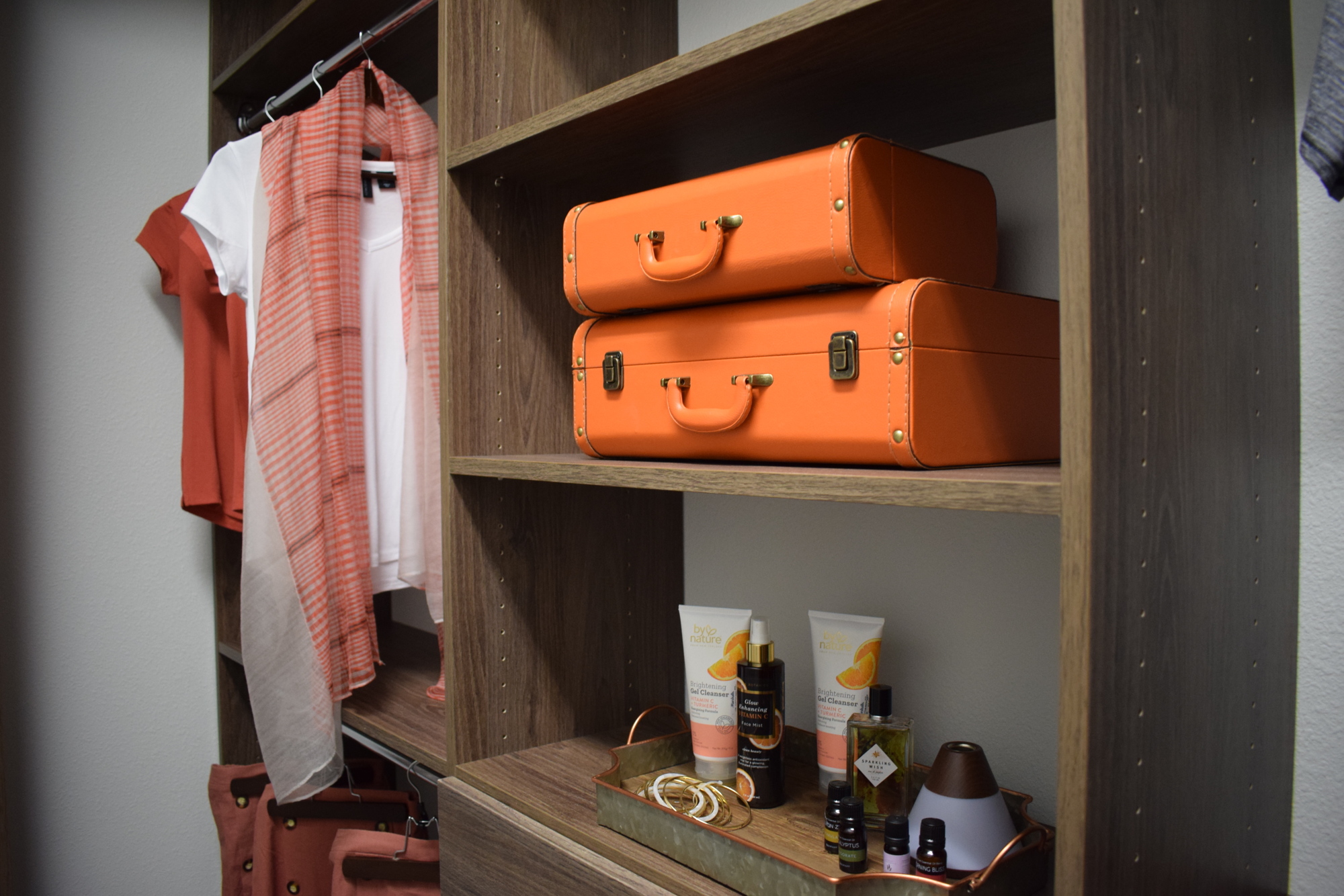 Form follows function
As Cannon's closet designs expanded, he started to consider what he would like to see in a closet. He thought, why not a little chair? He thought about a place where he could sit down and smoke a cigar, and that means ventilation. He thought about a locker room feel from a country club.
Over the years, he has built closets with secret rooms, safe rooms and motorized racks that move up and down or rotate. He has seen those who design kitchens begin to lay out closet spaces because it was deemed just as important.
As closet size has grown, Cannon says the square footage has come off other spaces, such as formal dining rooms. Open floor plans have replaced the need for large formal dining spaces. That space has gone into the master bedroom closet.
"The use of materials, the height of the ceiling — there are so many hours put in to create what we are talking about," Cannon says.
What about his own master bedroom closet?
"I have a nice arrangement," he says with a laugh. "And I am able to see my two pairs of jeans."