How do you work a room if you're an older comic surrounded by millennials?
Walk on stage with an imaginary blunt, of course.
That's exactly what a member of Early Bird Special Improv Troupe did during the group's first performance outside Sarasota a few months ago, which was at a small coffee shop in St. Petersburg that attracts a young crowd.
"We said, 'Oh, they're going to look at us like dinosaurs,' but they really enjoyed it and they responded to it because it's comedy, it connects with people," says troupe member Tony Stanol.
The "Birds," as members often call the group, is a group of nine locals with a median age of about 63 that formed in 2015 as what was then the only house improv team for Florida Studio Theatre.
When FST Director of Improvisation Will Luera held auditions for the first group in the theater's growing house team program, he didn't know what he would get. Now he lovingly refers to the group he found as a "novelty act," Stanol says.
The troupe's original purpose was to perform as the pre-show or encore performance to the weekly FST professional improv group on Saturday nights. Now, the Birds have evolved into not only a house team but an independent group with regularly scheduled shows at Starlite Room and at American Stage Improv in St. Petersburg along with performances at churches, assisted-living communities and events throughout Sarasota County.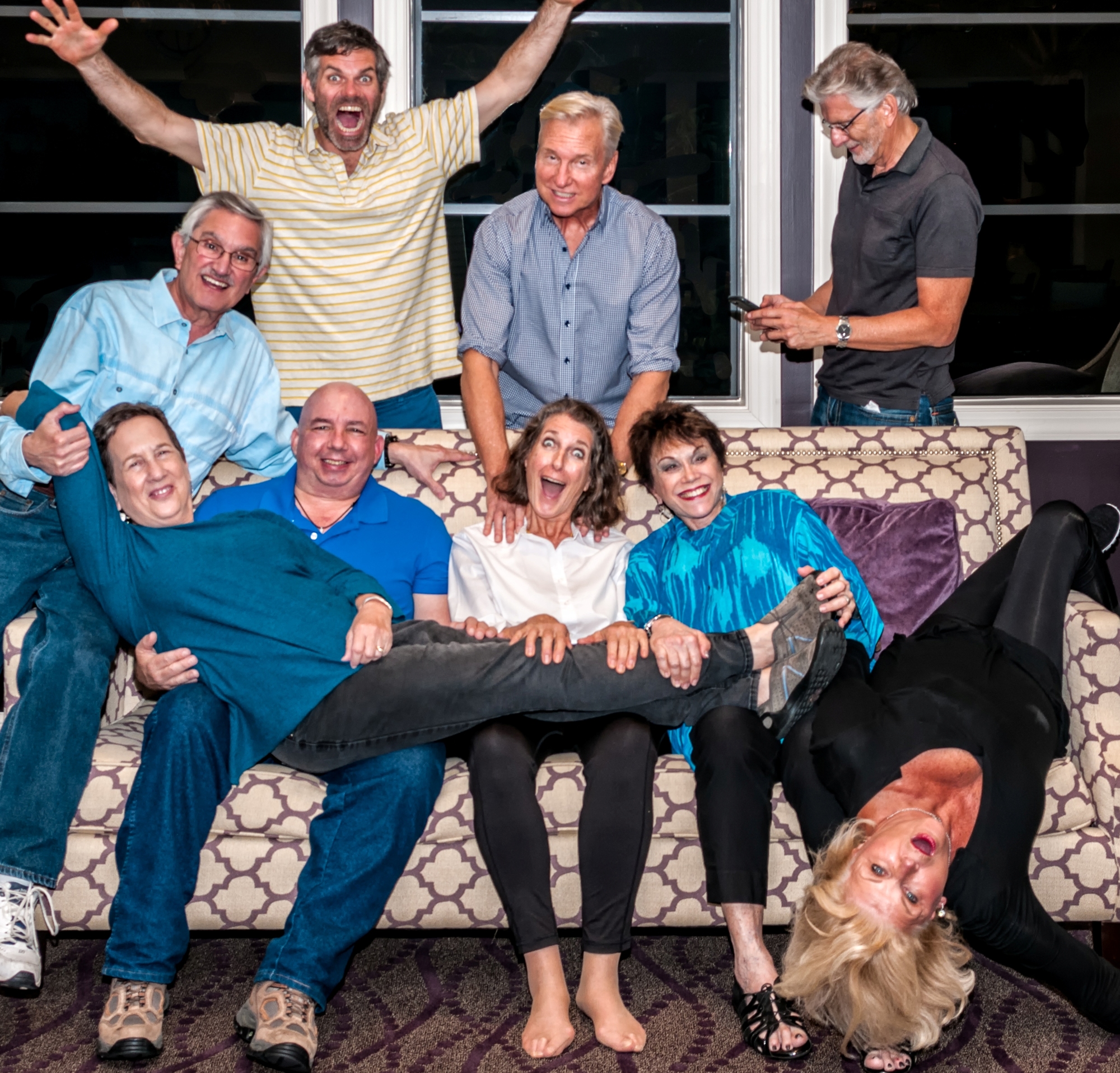 Troupe members range in age from the 30s to a soon-to-be 80-year-old. Stanol says he hasn't done the research, but he believes the group might be the oldest performing improv team who's ever hit the stage — and is still alive.
All of the comics see improv as a hobby, but many take it seriously and attend classes at FST. The group also rehearses weekly under the leadership of Director Emily Levin, who is a member of FST's main stage improv group.
Levin chooses which improv games the group will play during its most common and popular performance type, which is short-form improv. This rapid series of games based on audience suggestions is popular among the senior crowd, but when they do their monthly FST show, members perform in a long-form style that mimics a full-length 1980s-style sitcom, complete with commercials.
"I don't think that the elderly people we perform for can connect the dots (with long-form) because improv is new to them," says member Steve Goldman. "When they see the short game show, they've got it — they understand that."
This wide range of audiences has forced the group to become more diverse in terms of the members' versatility and adaptability, which Stanol and Goldman hope will help the group continue to be not only a successful house team but a successful independent group that is continually getting bookings.
Stanhol thinks the team is successful because of the members' mutual love of comedy and their craving for the stage.
"A lot of teams get together and fall apart pretty quickly so it's really unusual for a group of adults to stay together for this long," he says. "I think it's because we're all kind of like minded. We're all enjoying the stage time and getting the rush of the performance."