These hallways feature as many star-studded photographs as any of those found in a rock 'n' roll museum.
But these are part of the new School of Rock in Lakewood Ranch.
The photographs, many of which are autographed and include owners Gary and Kelley Falcon, feature music legends like Keith Richards and Hank Williams.
Gary joked that it's his "Wall of Shame," but in all seriousness, the walls are a photographic resume of a 32-year career that provided the Falcons with the credentials to open a School of Rock franchise.
"I put this up to let parents know that I'm not just somebody who decided to open up a music school," Gary said. "I have been doing this my whole life. This is my wife's and my way of giving back." 
Gary has been a tour manager for Starship, Lynyrd Skynyrd and Travis Tritt. After 12 years touring, he opened Falcon Management and managed various musicians, Tritt included. He said he had a hand in reuniting the Eagles for their 1994 "Hell Freezes Over" tour. 
Kelley was a TV talent producer and sang with John Hiatt, best known for the song, "Have a Little Faith in Me." The couple lived in Nashville until they retired in 2005. But they quickly returned to work.
"We just don't know how to retire. We tried it a couple times," Gary said.
When the couple retired for a third time to Peridia Golf & Country Club, Gary thought it would stick. He was worn out after a five-year stint owning a drug and alcohol rehabilitation center with an old partner from the music business.
Gary said it was a heartbreaking business with calls all night long. He said people would look like they were doing great but would leave the program and die.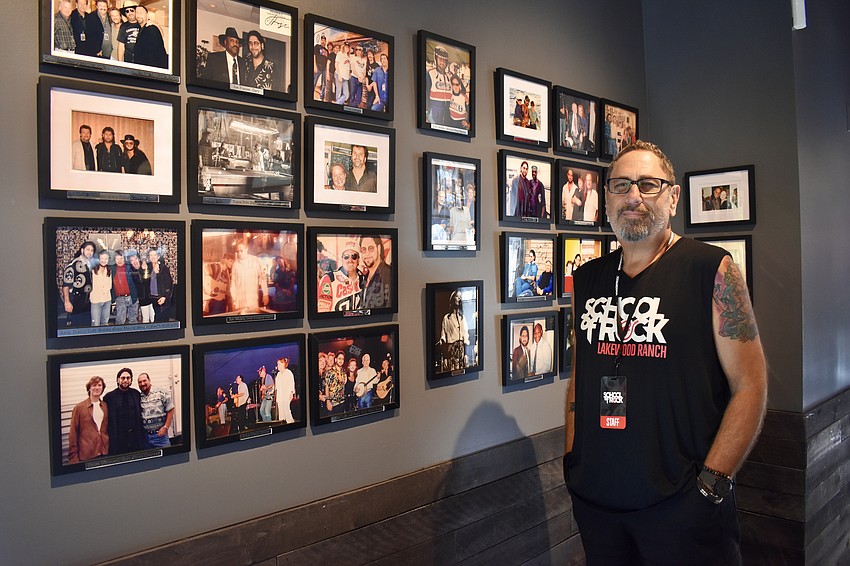 "My heart couldn't take it," Gary said. "It was just broken. From that experience, I thought 'I'm ready to retire.' We came down here, and I thought I was going to play golf."
Volunteering was another way to spend his time, so he started looking into how he could use his experience in a mentor capacity. A friend mentioned School of Rock, and Gary embarked on a new tour. He flew around the country to visit 20 different schools. There are 350 locations worldwide.
"We watched what they were doing, fell in love with the corporate people who were running it and the actual people in the trenches running it, said 'This is for us,' and bought a franchise," Gary said. "It took a year and a half to open. It was a nightmare with construction and the supply chain and everything else, but we're here."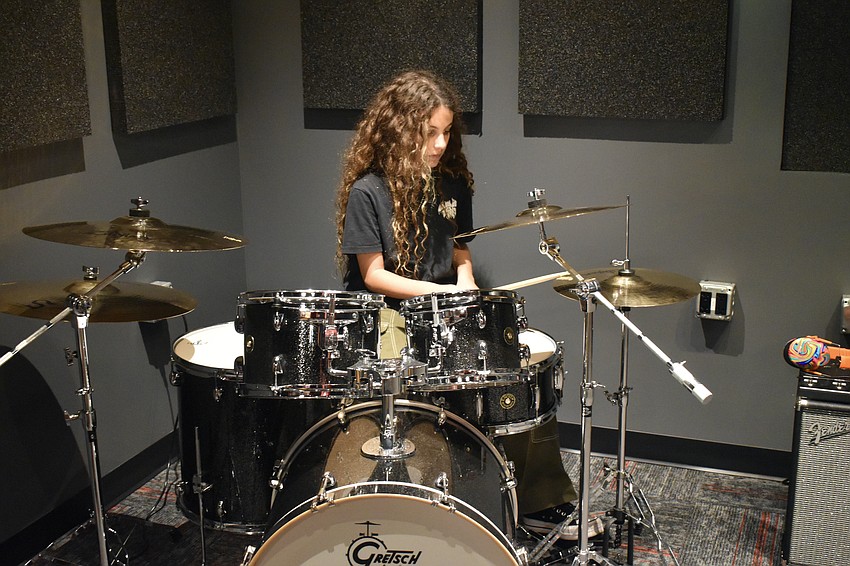 The grand opening was held on Oct. 29, but the school soft opened on Sept. 11. There's a program for everyone ages 3 and older. Pre-school, one-on-one and group sessions are offered. Starting at age 8, budding musicians are given the opportunity to perform on a stage. At the end of 16 weeks, the school rents a nightclub for live performances.   
"Every season, they choose what show they want to be a part of. There will be several offered as the classes grow. It could be the Stones versus the Beatles. It could be Metallica versus Def Leppard. It could be Michael Jackson versus Prince," Gary said. "Whatever they choose to be a part of, they can be a part of as long as there are challenging parts for them in that show. It's not about casting who's best in the part, it's about who needs to learn the part."
Students are taught how to play a song before getting into the more technical aspects of playing music. If playing the guitar, the instructions are to "place your fingers like this" versus going over specific notes and chords.
Instruments are sized down for little ones, and older students can bring their own or use the top-quality instruments the school provides. Students can practice drumming on soft drum kits that aren't as loud as traditional drums. Ear protection is a must when playing on a full-volume kit. 
There's also a lounge area because pickups and drop-offs can be tough on parents. Kids are free to play video games or get their homework done if they need to hang around a little longer. The Falcons are also working toward a scholarship program, so all children have the opportunity to attend.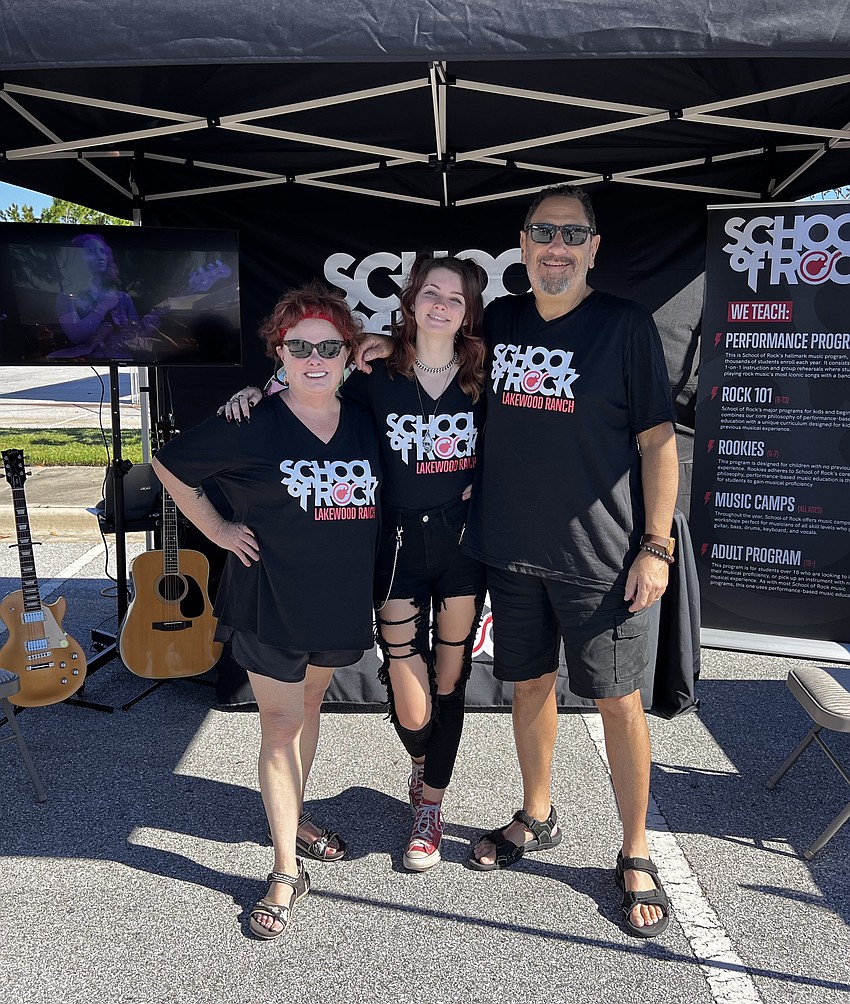 "Everybody should have access to this program, but it's not an inexpensive program to run," Gary said. "My teachers are all professional musicians. They're quality people, and I pay them as much as I can." 
The cost is $399 a month with no long-term commitment. The fee includes one private lesson and one band rehearsal per week. The Falcons are forming a nonprofit to offer scholarships. For now, they're self-funding a few themselves. 
Gary's favorite piece of memorabilia that hangs on the walls is a series of six original postcards from the Fillmore in San Francisco. They were a gift to replace a collection of original posters that were destroyed in a fire. 
The Falcons' house in Nashville burned down in 1993 due to a lightning strike. They lost everything. Gary said it was the worst and best thing to ever happen to him. 
"I learned I wasn't my stuff, and the entire Nashville community threw us an incredible party at our new house and came bearing truckloads of gifts for us. It blew our minds," he said. "My wife and I, ever since then, have been very active in giving back."