Ed Linehan, the president of the Jazz Club of Sarasota, tells a story about when he took his east coast of Florida-based parents to a Jazz at Two performance at Unitarian Universalist Church several years ago.
"They told me they loved the show because the music was what they listened and danced to when they first met," he said. "My mother was so effusive, talking about how wonderful it was, over and over, which was not like her. I finally asked her what was going on. She said, 'Eddie, anything that gets you into a church is OK by me.'"
Certainly, with its lofted ceilings, natural acoustics, Sarasota School of Architecture design and Syd Solomon's stained glass windows, the sanctuary of the Unitarian church is a sublime setting to enjoy the music — especially for those to whom, as the poet Ted Jones once wrote, "Jazz is my religion."
That said, don't expect this afternoon jazz series to offer Modal Jazz or Coltrane changes. 
"Our performers tend to be traditional and straight ahead — more Benny Goodman than Mingus or Miles Davis," says Linehan. 
Typically, Jazz at Two performances range from 75 to 150 attendees per show and are made up of a predominantly older crowd. 
"This is the music of their youth," says Linehan. The timing of the event complements the audience, he notes. "The show is over at 4 p.m. It's still daylight out, and it fits right between lunch and dinner."
Jazz at Two was founded in 2001 to showcase top jazz performers from the Southwest Florida region "from Tampa Bay to about Naples," says Linehan.
If you're looking for famous headliners, that would be the Sarasota Jazz Festival on March 13-18.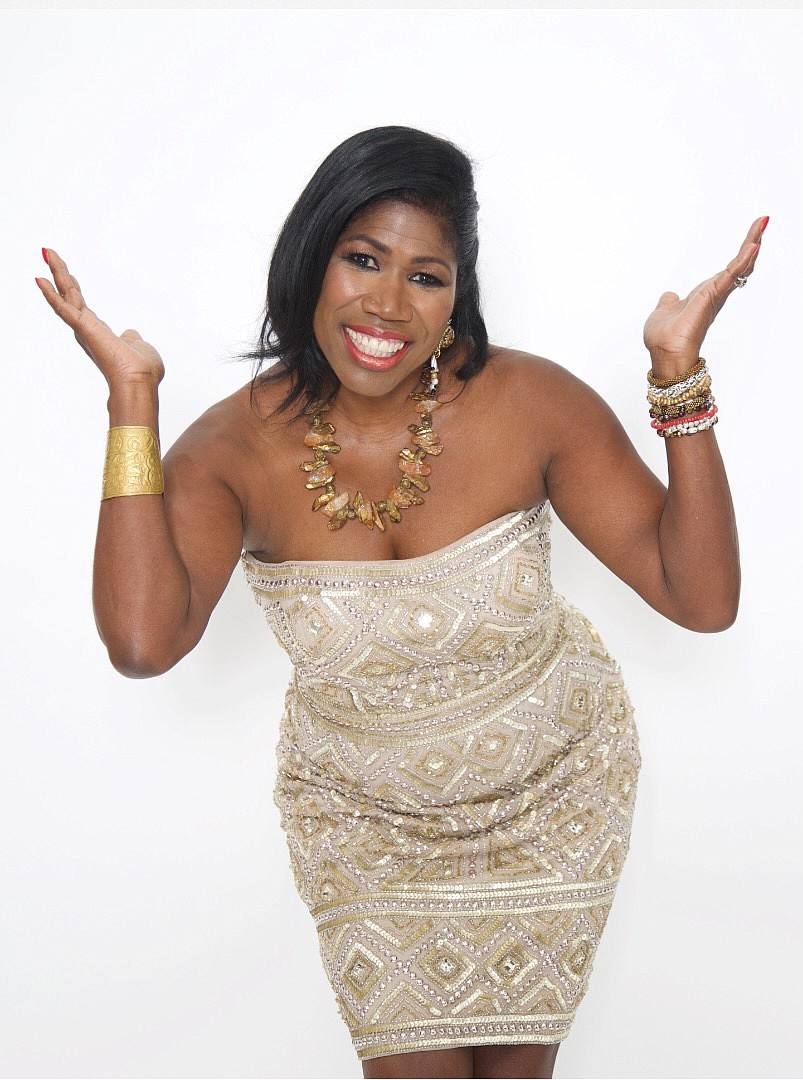 Typically, Jazz at Two performances run weekly from October to the beginning of May of the following year, although Linehan admits that the 2022-2023 season did get off to a less-frequent start.  
"This season we decided to start off slower with shows every two weeks," he says. Early on, "we felt the 'snowbirds' weren't here yet, and we were still just coming out of the pandemic, so audiences were smaller."
Now, with more than half its run still to come, Jazz at Two is back to a weekly groove, starting Jan. 20 with Tampa-based drummer, teacher, composer and arranger Paul Gavin, followed by the versatile jazz vocalist and Sarasota resident Synia Carroll on Jan. 27.
A highlight and "perhaps the most well-known performer" of the series comes next, says Linehan. That's the saxophonist, flutist and clarinetist Pete BarenBregge and his Jazz Sextet on Feb. 3. BarenBregge is the former music director for the renowned jazz ensemble, the USAF Airmen of Note.
Three veteran performers kick off the following three weeks. American jazz pianist Roy Gerson performs Feb. 10. The Fort Myers-based bandleader, performer, pianist, singer, and former bass player for Harry Connick Jr., Danny Sinoff, brings his trio to the series on Feb. 17, and the versatile jazz vocalist Scotty Wright (and friend) performs on Feb. 24.
Skip Conkling's Dixie Mix performs March 3, playing standards and classics in a Dixieland and New Orleans style. "Skip's band plays high energy party music," said Linehan. On March 10, vocalist Fred Johnson and the Michael Ross Trio perform music from the American Songbook along with classic jazz tunes, original compositions, and jazz standards. He is followed by Chicago-based husband and wife performers Anne and Mark Burnell (quartet) playing swinging jazz tunes on March 24.
For "big band jazz with a punch," check out the Sarasota Jazz Project on March 31. It's a 17-piece ensemble of some of the finest musicians on Florida's West Coast. The multitalented (he's the department head of photography and design at Ringling College of Art and Design and a drummer and percussionist) Tom Carabasi and his band play Latin/Samba jazz music on April 14.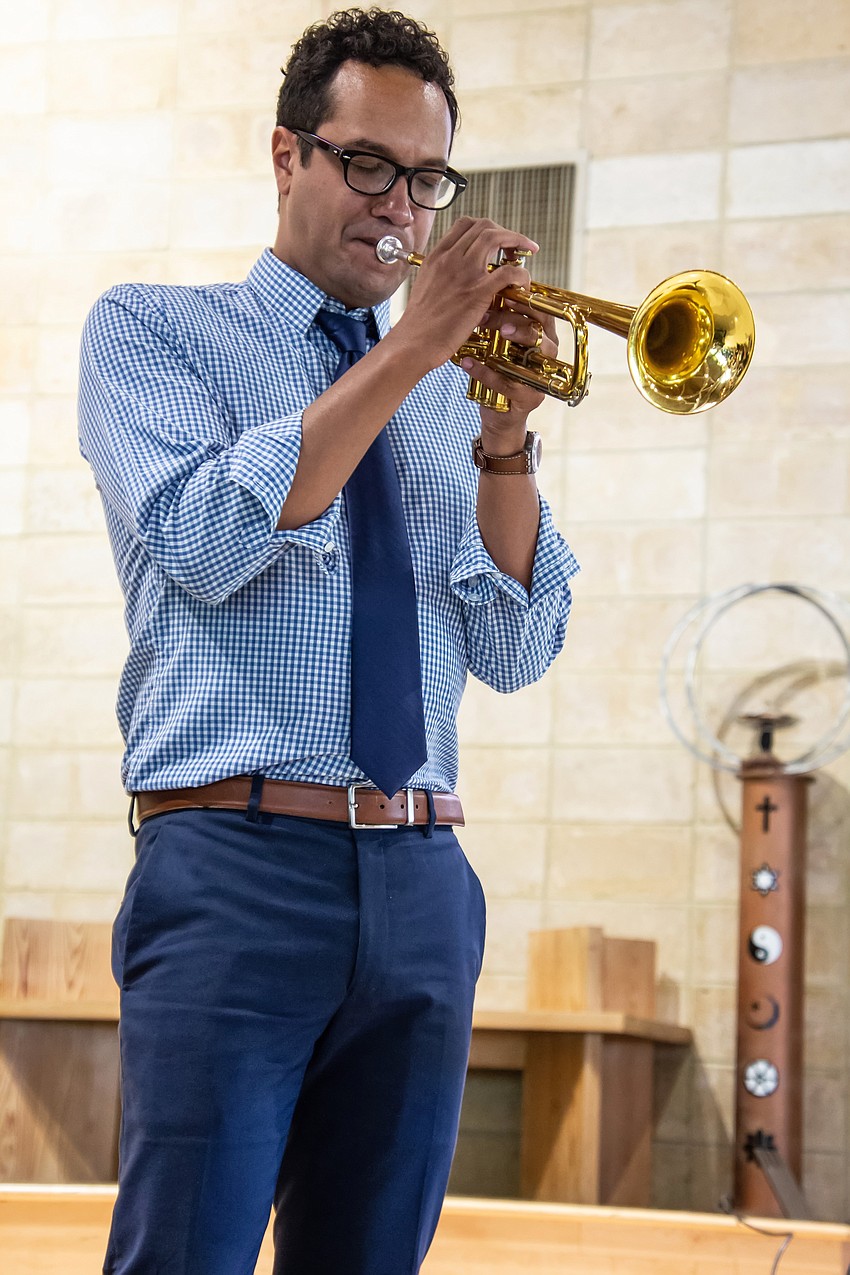 The Tampa-based James Suggs first picked up a trumpet when he was 9 years old. By 15, he was playing professionally. Linehan describes Suggs as an extraordinarily talented young jazz trumpeter. "Every once and awhile you find yourself in the room with a musician you'd never heard before, and you are taken away, thinking 'this kid is for real,'" he says. Hear it for yourself on April 21.
Big band-style jazz follows with the ten piece ensemble of Rodney Rojas New Profiles in Jazz, on April 23. The final show, on May 5, has yet to be announced.
Tickets for Jazz at Two are only available at the door, on the day of the show. The cost is $15 for Jazz Club members (there are approximately 900) and $20 for nonmembers.
One dollar of every Jazz at Two ticket sold goes to support the Jazz Club of Sarasota's merit scholarships — available to Southwest Florida high school seniors or current college students. 
"This past year we raised $30,000 and distributed most of that to nine young musicians," says Linehan. "At the end of the day, the Jazz Club of Sarasota is all about the music and supporting musicians — whether retired, working, young, or emerging."