As Sarasota continues to grow, so will its collection of public art.
By unanimous vote, the Sarasota City Commission on Monday approved in principal the Public Art Plan 2030 developed and proposed by senior planner and public art manager Mary Davis Wallace, doubling the contribution to the fund by developers.
Currently, any new development in the city, including condominiums and apartment developments, costing $1 million or more requires a contribution of 0.5% of the construction cost. To sustain and grow the city's public art collection, Wallace proposed doubling the fee to 1%.
In lieu of the fee, developers have the option of providing their own approved public art. The fee does not apply to developments that include affordable housing.
The city's public art fund currently has a balance of approximately $150,000. As multiple projects are completed this year, that figure is expected to grow, a necessary investment if the city wants to maintain its status as a state cultural and arts leader.
"In the arts community, $150,000 doesn't go very far anymore," Wallace said. "Just like the cost of construction has increased, $150,000 for a piece of art is not realistic. And it's not necessarily sustainable."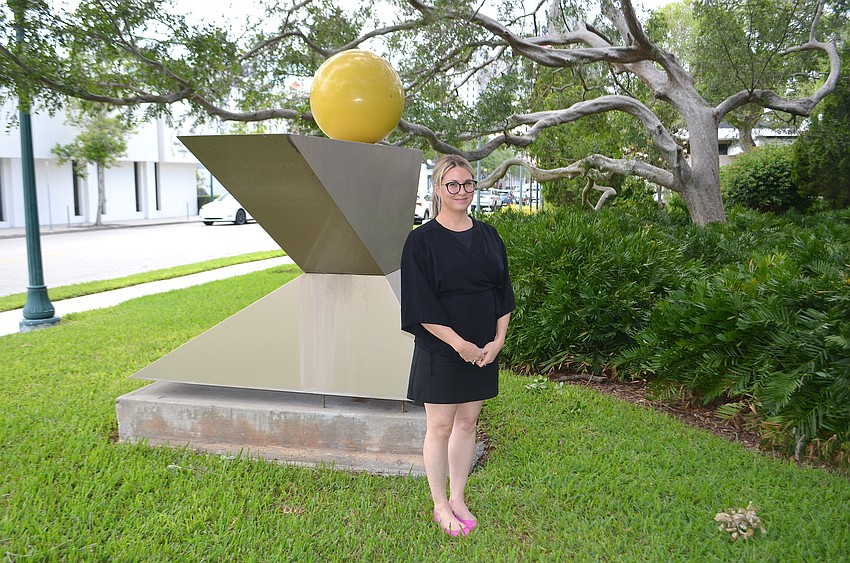 More than a dozen public speakers turned out in support of the seven-year plan, which includes goals for growing the city's collection and expanding it outside of its downtown concentration. In voicing her support for the proposal, Commissioner Jen Ahearn-Koch noted the absence of opposition, particularly from those who will pay for it.
"A really good indication that it's not that impactful on the developers is that there's nobody here to speak against this, especially from the development community," she said. "I didn't see one single email from any developer. I didn't get anybody speaking against this, and it's just my guess, but it's probably because the development community sees the direct and established link between public art and driving economic growth."
Keeping the developer contribution at 0.5%, said Planning Director Steven Cover, would turn the seven-year plan into "a 20-year plan."
"I'd also like to add that at one-half percent we are at rock bottom throughout the state," Cover said. "To increase it to a 1% contribution would really bring us back up to where other cities are right now. Secondly, not one taxpayer dollar goes to public art. Public art is completely funded by private development."
Cover reminded commissioners that Wallace, who brought a background in public art when she joined the city in 2021, volunteered to develop the plan rather than hiring an outside consultant.
"She said she could do a public art master plan in house and save the city $150,000 or more," Cover said. "That's in 2021 dollars, so it's probably more than that now."
Monday's presentation was primarily intended to win commission approval of the increased funding for the program. City Manager Marlon Brown said some aspects of the plan will still require additional commission consideration.