Fashion accessories come and go, but the hat is here to stay. Whether you wear one for protection against sunshine and showers, to hide a bad haircut, or for an extra shot of glamor and mystery, a hat adds panache to any ensemble. Here are a few that recently caught our eye.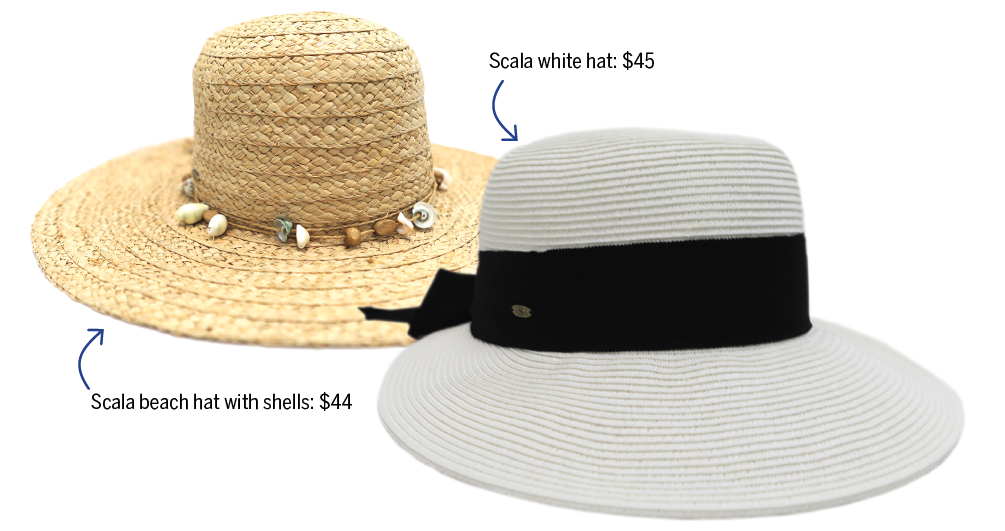 Wish Boutique
257 N. Cattlemen Road, Sarasota; WishOnMainStreet.com
Want to look glamorous and protect yourself from the sun? Wish Boutique owner Jan Nicholson says that many of its fashions offer great sun and UV protection. These shady chapeaus also easily fold into your beach bag for impromptu close encounters with sand and surf.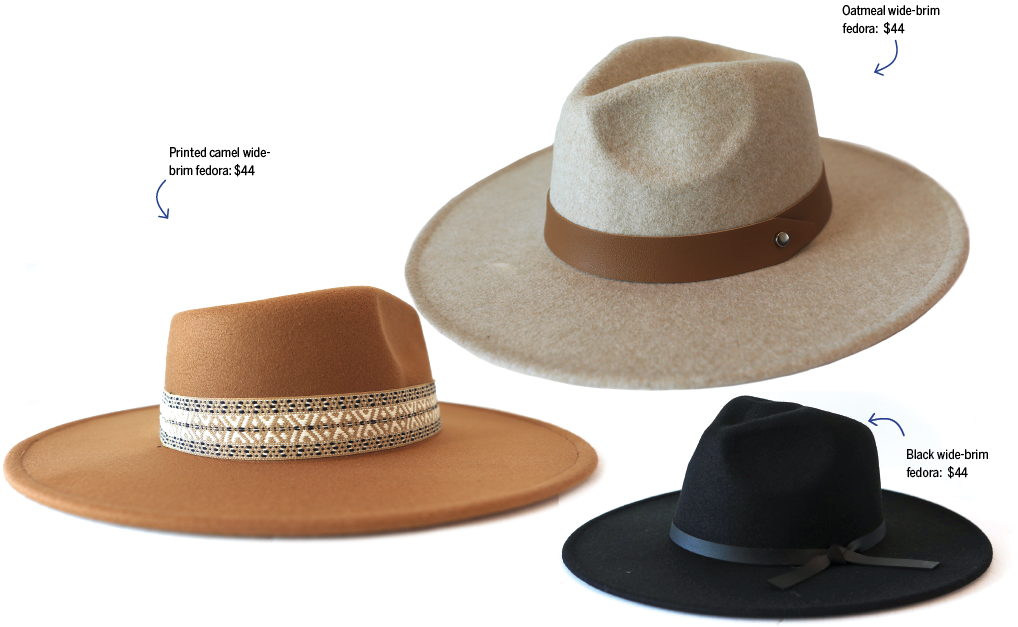 Bows and Arrow Boutique 
190 N. Cattlemen Road Unit 4A, Sarasota; BowsAndArrowsco.com
Who says fedoras are for men only? Fin de siècle actress Sarah Bernhardt first popularized them in her role as Fédora Romanoff — and they've been in vogue since. Jazz up any outfit
with a rakish, wide-brim fedora.
Accessorize with a rainbow of
colored ribbons and straps.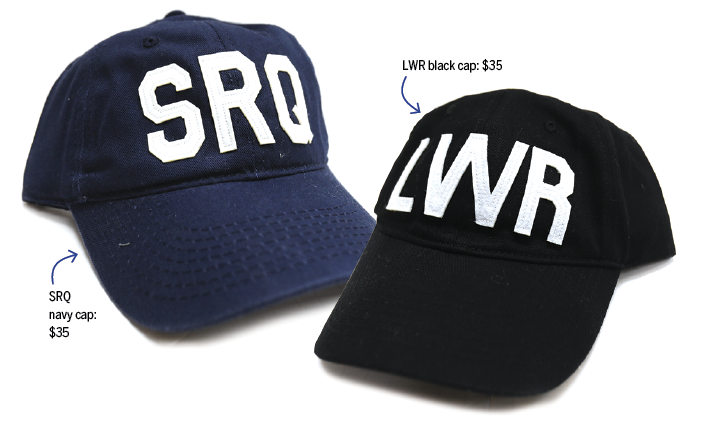 Crowder's Gifts and Gadgets
2401 Lakewood Ranch Blvd., Sarasota; 941-744-2442
Talk about one-stop shopping. For more than 60 years, Crowder's Gifts and Gadgets has offered an astounding variety of garbs and gear, including beachwear, jewelry, baby clothing and the perfect handbag. And headwear, natch. Stop in — and shout out your love for Lakewood Ranch and Sarasota with a range of cool caps emblazoned with LWR and SRQ. It's the perfect souvenir.
Scout & Molly's Boutique
5275 University Parkway #132, Bradenton; ScoutAndMollys.com
Peter Grimm is no mad hatter. He's been a cutting-edge innovator in the hat industry for decades. Grimm's impressive run of toppers all started with his classic California lifeguard hat. The company proudly boasts of making hats for "true characters." Show your true character to the world in one of these oh-so-cool, wide-brimmed hats with sharp triangle crowns.