Cynthia Saunders, the superintendent of the School District of Manatee County, made surprise visits to four East County school employees.
At each visit, Saunders presented the employees with balloons and an award.
Kelly Smith-Williams, an anatomy and physiology teacher at Lakewood Ranch High School, and Tiffany Barrett-Greer, a second grade teacher at Braden River High School, received recognition for being School District of Manatee County Educator of the Year finalists.
Gena Case, a guidance clerk at Myakka City Elementary School, and Marisol Hernandez, a school secretary at Braden River High School, received recognition for being finalists for Support Employee of the Year.
Other Educator of the Year finalists are Kendall Carrier, the director of bands at Parrish Community High School, and Michelle Dowell, a biomedical science teacher at Palmetto High School.
Other Support Employee of the Year finalists are Latisha Jones, a guidance clerk at Southeast High School, and Brianna Hall, a clerical assistant at Lincoln Memorial Middle School. 
The winners will be announced at the district's 2023 Excellence in Education Awards in February at Parrish Community High school.
Each of the finalists were honored for their dedication and passion.
Kelly Smith-Williams
On Nov. 30, Smith-Williams gave an example of why she is being considered for the Educator of the Year award when it was obvious she couldn't wait to start her lesson on identifying muscles on a cartoon character in motion. 
As her students searched for cartoon characters, Smith-Williams played Disney music to match the theme.
"If it's fun, memorable and interactive, they'll remember it for the exams," she said. "They'll remember it going forward."
Whether it's cartoon characters or drawing facial muscles on balloons, Smith-Williams tries to incorporate hands-on assignments into her anatomy and physiology class.
Smith-Williams, who is in her seventh year of teaching, started out as a physical education teacher before being asked to teach anatomy and physiology last school year. 
"I absolutely fell in love with it," she said. "The ability to take what I know from P.E. and health and apply it to a core honors class is a huge deal, especially because we have such amazing high level honors students here. To think I'm teaching a student now who one day could be my son's pediatrician is just incredible."
Tiffany Barrett-Greer
At the beginning of the school year, one of Barrett-Greer's students knew her letters and sounds, but she didn't want to read.
Barrett-Greer made it a mission of hers to get her student to love reading. 
"She didn't believe me and thought I was being ridiculous," Barrett-Greer said. "Now she's reading, and she came back to me the other day and said, 'You were right. You told me you were going to get me to read, and now I'm reading.' It was such a special moment."
Barrett-Greer focuses on building relationships with her students and families to not only help academically but also socially and emotionally. She has a saying in her classroom, "I can't do this ... yet."
"We learned that even though we can't do it right now, it doesn't mean in a month, two months, three months, we're not going to be able to do that," she said. "Second grade is such a magical grade level because they jump so many levels. It's amazing to watch that happen and to be a part of it."
Barrett-Greer, who has been teaching for 17 years, uses real-world examples to help her students understand lessons. For example, when her students are learning about money, she opens a donut shop in class. She works with them to understand the value of each coin and how to add everything up to then afford a donut. 
"We make learning fun here," Barrett-Greer said. "Everything we do in this classroom has a purpose. Everything's so engaging here that they don't want to miss school, and that is so important to me."
Gena Case
Whether it's organizing a Teacher Appreciation lunch or assisting administrators with students, Case does all she can to support students, teachers and staff at Myakka City Elementary School.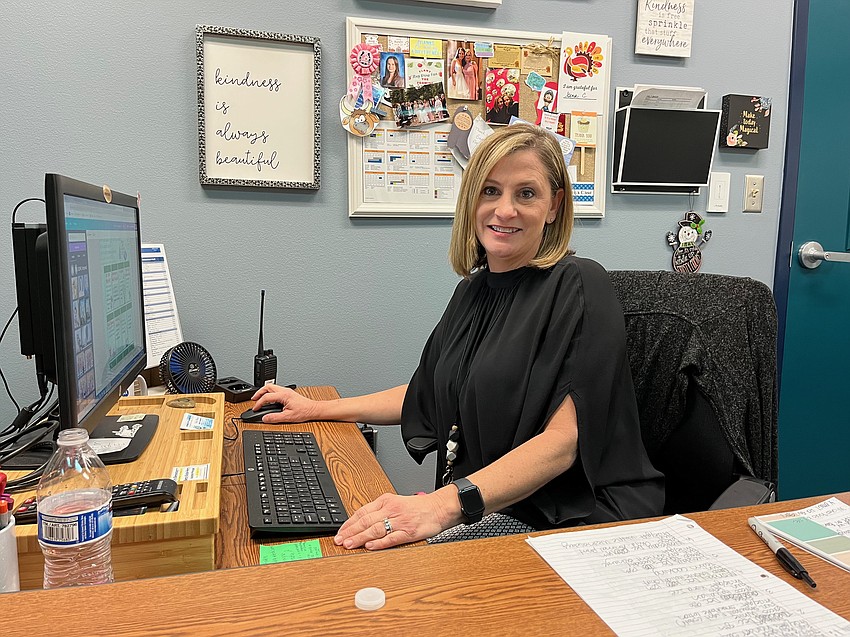 "If I get to help a teacher, whether it's giving them an extra break or a treat or do something to put a smile on their face when they go back to class, that is probably the best part of my job," Case said. "They work so, so hard. I might not be in the classroom with children every day, but knowing some of the things I get to do behind the scenes is so fulfilling. It's more than just getting a paycheck."
When Case started at Myakka City Elementary in 2016, she was a paraprofessional. She took on the role of guidance clerk in 2020. She uses her experiences from being in the classroom and her experiences as a guidance clerk to help Principal Carol Ricks, Assistant Principal Betsy Bickel-Perry and guidance counselor Debbie Veldkamp with whatever they need. 
"Being in the office now, I never, ever take for granted that those teachers are working from the first bell to the last bell," case said. "If I get a phone call during the day from a teacher saying, 'Can you run down here and give me five minutes,' I love doing that because I have been on the other side and have seen how hard those teachers work."
Marisol Hernandez
When Hernandez started working at Braden River High School four years ago, she saw it as an opportunity to help others. 
As a secretary in student services and the discipline department, she could encourage students who were struggling academically or personally. As someone who speaks Spanish, she could serve as a translator to help Hispanic families.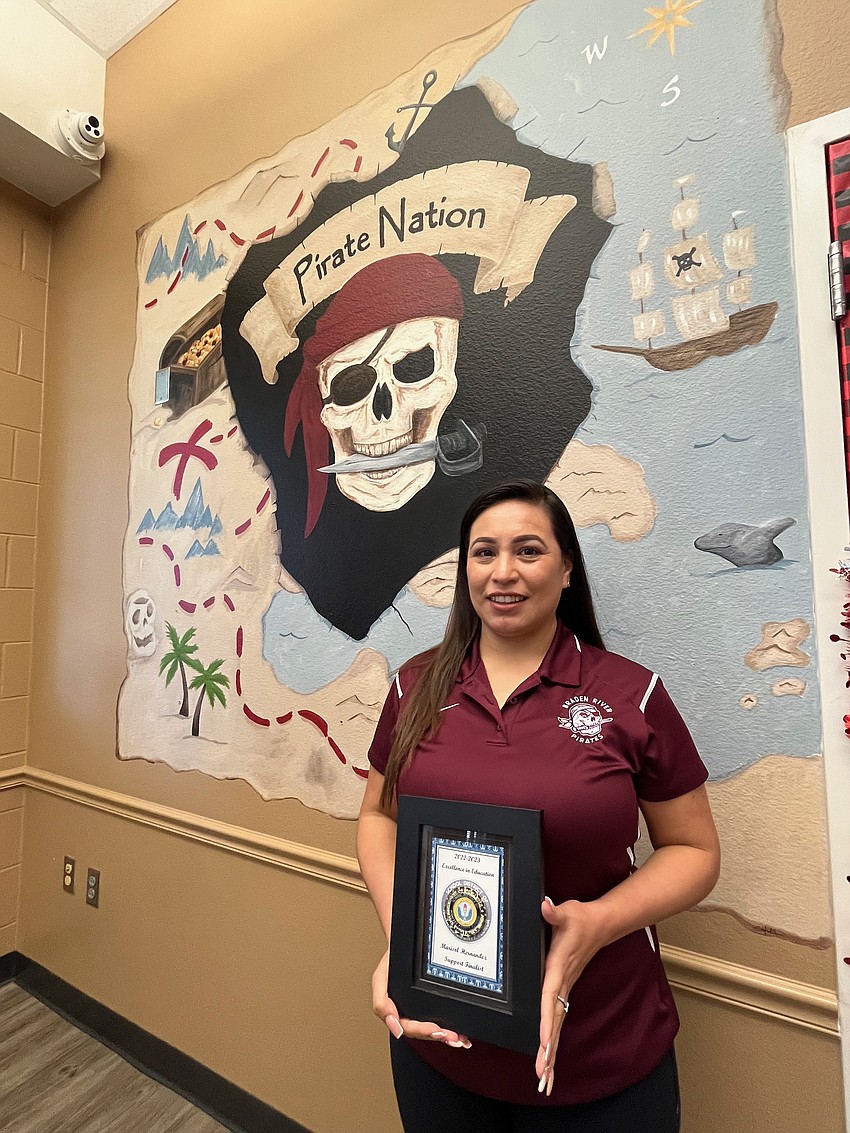 "I wanted to make a difference," Hernandez said. "It means a lot knowing you are doing something to help other people."
Hernandez was surprised to see the impact she was making on students when she received notes during a Teacher and Staff Appreciation Week earlier this school year. She received notes from students telling her how her simple "Hellos" in the morning start their days off well and they appreciate how she's always there to listen and help them.
"Those are things that make it all worth it," she said. "I love knowing that maybe it's the little things that you do that can make a difference."
She helps and supports students in any way she can, even if it might be something small. For example, she worked with a student who constantly was forgetting a school ID, which is required on campus. She helped the student get a second ID, and she keeps it at her desk so the student can grab it every morning. She ensures the student returns it at the end of every school day so the student won't be without an ID.