I have to be honest: I haven't been watching many movies or shows since Oct. 26.
Part of that is not having the time. (It's that time of year in Sarasota, after all.) But the real reason is my free time has been taken by something else you can binge: A video game.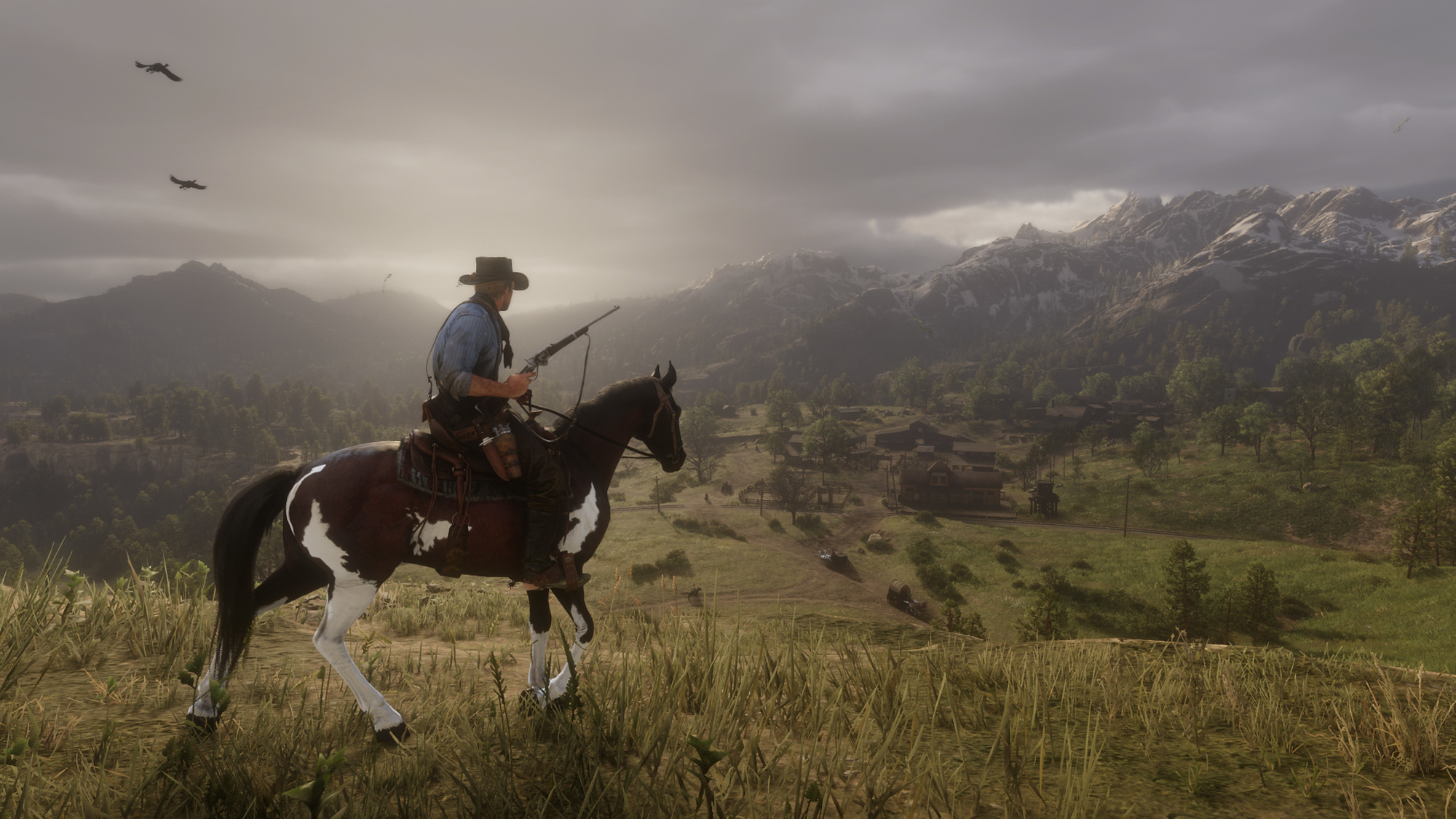 If you've been online at all since the date above, you've likely seen advertisements or tweets about "Red Dead Redemption 2," the latest offering from Rockstar Games, following outlaw Arthur Morgan and the Dutch Van Der Linde Gang in 1899 as the world changes and leaves traditional Old West lifestyles like theirs behind. I realize I may be preaching to the wrong choir about this one, but some of you have to have PS4s and Xbox One's, right? Great, because I can't write about this anywhere else, so you're going to have to deal. Here's a list of things that have happened to me, or I have done, in the game, which doubles as reasons you should buy the highest-rated game of the decade — as long as you're of age. The game is rated M (mature) for a reason. 
- Fought a legendary bear while on my back, coming razor-close to getting my face eaten before I was able to defend myself with a shotgun.
- Took that bear's pelt to a trapper and turned it into a hat
- Got so drunk with my friend Lenny that, when Lenny got lost and I had to find him, everyone in the bar started to look like Lenny
- Got thrown through a saloon window by an angry mustachioed man in a bowler hat
- Grew a hearty mustache of my own
- Found a beautiful black thoroughbred horse, named him Hidalgo, gave him a red mohawk mane, he's now my most-trusted companion
- Stole a wagon of oil from a vengeful oil baron, used it to blow up a train (that was empty)
- Rescued my ex-wife's brother from a mountaintop cult
- Ran into another horse on a bridge while running from the cops, flew off said bridge and fell onto a riverbed of massive rocks, I died but Hidalgo was fine
- Watched a man try to hunt wolves, he accidentally fire his gun too soon, the wolves noticed him and went on the offensive, it wasn't pretty (for him)
- Helped a retired gunslinging badass lady nicknamed Black Belle fight off bounty hunters at her booby-trapped house in the swamps
- Sang campfire songs with the rest of the gang while sipping whiskey and a bearded man named Uncle, who is no one's uncle, played the banjo
- Invented the selfie by taking photographs of myself in various breathtaking locations
- Took vengeance on two buffoons who were killing buffalo for sport
- Helped an archaeologist find dinosaur bones buried across the region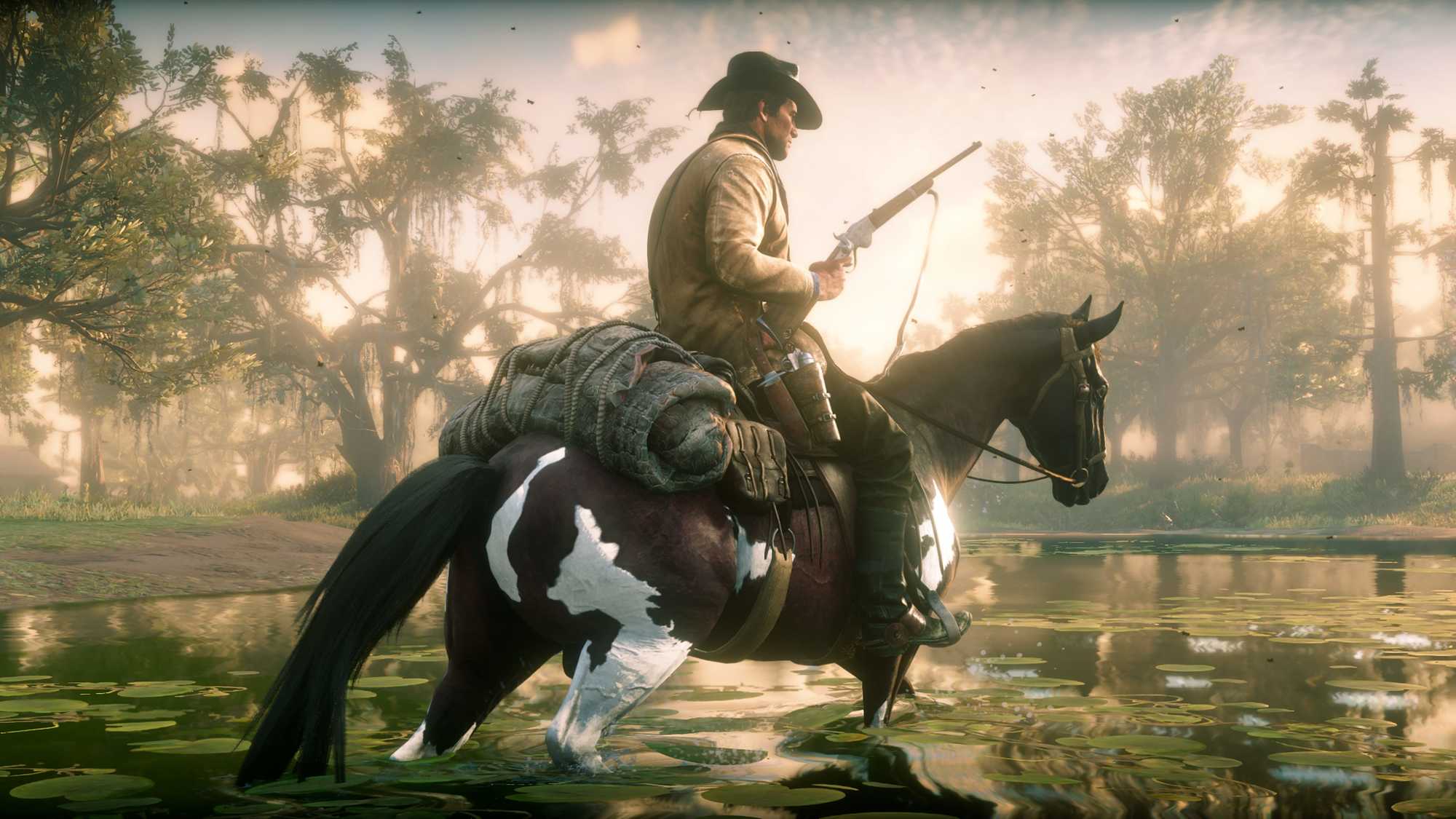 All these things and so, so much more have happened, and I'm less than 30% done with the game, in terms of story missions and side missions and collectables and challenges. It's the biggest, most gorgeous, most lived-in world I've experienced in the medium, and the story is one that will resonate with anyone who has ever felt out of place in society. So no, it's not a movie, or show, but it has the impact of one, and I recommend trying it if you are at all interested in the Old West, or even if you aren't.
Anyway, I do have some television recommendations today as well, and here they are!
Netflix, TV-14, 20 episodes, 20 minutes
When I was a kid, I was really into prank shows. My favorite was "Punk'd," of course, but any type of hidden camera show that involved people doing stupid stuff or getting made fun of was the height of comedy to me. This tracks, because kids are idiots, and I was definitely among them.
As I got older, I realized the issue with all these shows is the concept itself. The victims are the butt of all the jokes. They didn't sign up for any of this. Justin Timberlake didn't ask to get tricked — into thinking his house got repossessed — by Ashton Kutcher so hard he cried. Is that still, truly, an iconic moment? Of course. But the more I think about it (and comedy in general), the less I like things targeted at unwilling participants.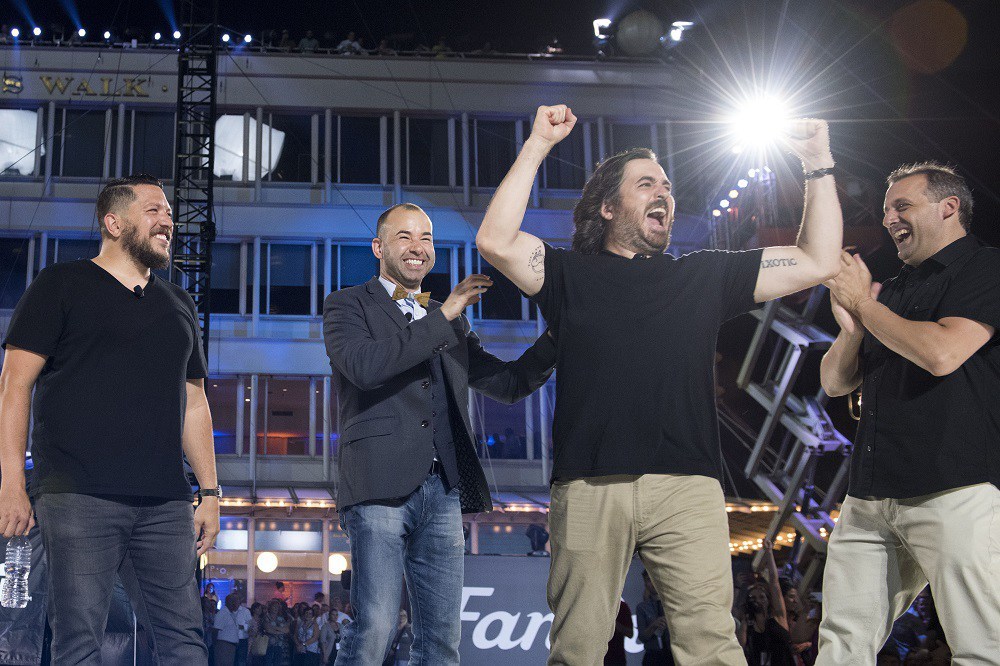 That's why I found "Impractical Jokers" to be such a joy when I discovered it (thanks to my dad — hi, Dad!) in 2012. I was a year late to the show, but I quickly caught up online. The premise doesn't initially sound new: Four friends improvise interactions with strangers based on suggestions from the rest of the group. These suggestions are often ridiculous, embarrassing, crude, etc. Refuse to do something, and you lose the challenge. Lose enough challenges and you lose the episode, meaning the other three get to do whatever they want to you — because if you refuse a punishment, you're off the show forever.
Here's the difference between "Impractical Jokers" and those other shows: In this one, the jokes are always on the jokers themselves.
The cast — Joe Gatto, Sal Vulcano, James "Murr" Murray and Brian "Q" Quinn — grew up together in Staten Island, N.Y. They are literally best friends, and one of the main appeals of the show is the group's chemistry. The biggest laughs often come behind the scenes: Sal making fun of Joe for eating a whole container of cannoli, for example, or Murr getting dunked on by the other three for always claiming he "has a foolproof plan" that, without fail, fails. But they're so close, the laughing with and at each other is part of their bond.
The whole show is a test to see how far these four are willing to go for a laugh when the joke is on them. For example, Murr once had to give a speech to local government representatives that was filled with embarrassing one-liners. Q had to walk around handcuffed to a mime for 24 hours. Sal, a germaphobe who is afraid of cats, was "trapped" in an elevator with a sneezing man and a hairless cat. Joe, a father, had to steal baseballs tossed to kids at a New York Mets game (the kids got the baseballs in the end).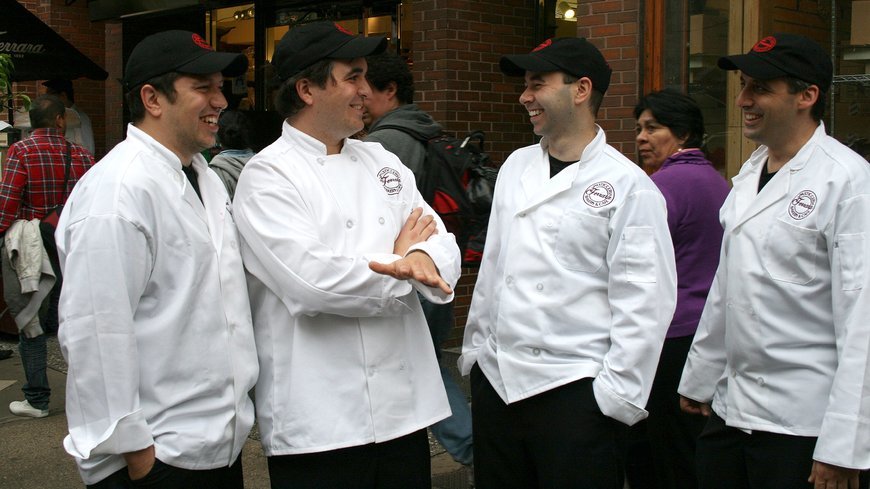 Some of the bits — a recurring one has the foursome split into pairs and create inappropriate Powerpoint presentations for each other on a given topic — are prewritten, but the majority are spontaneous. This makes the hosts laugh as much as the viewers as home, and honestly, there's nothing funnier than watching other people laugh hard. There's a reason audiences love it when the Saturday Night Live players crack up, right?
Only the first season of the show is available on Netflix for some reason, but more episodes are on TruTV.com and it airs constantly on the channel itself. This show always makes me happy when I've had a rough day or the national news is bad or it's 1 a.m. and I don't want to go to sleep yet. If you like humor derived from awkward situations, I bet it'll provide the same comfort to you.
Also, there's one episode in a later season when Joe is forced to swan dive through breakaway tables at a real restaurant and it's maybe the hardest I've cry-laughed at anything in my whole life, so it has that going for it as well.
Netflix, TV-PG, four episodes, 40 minutes
Too many food shows concentrate on taste.
That's a weird statement, I know, but hear me out. We all know what things taste like. We've eaten food before. And the nuances of specific tastes are hard to describe in words, so the less food shows try, the better.
"Salt Fat Acid Heat" smartly avoids this, instead focusing on two things: The people making local delicacies, and the way food makes us feel.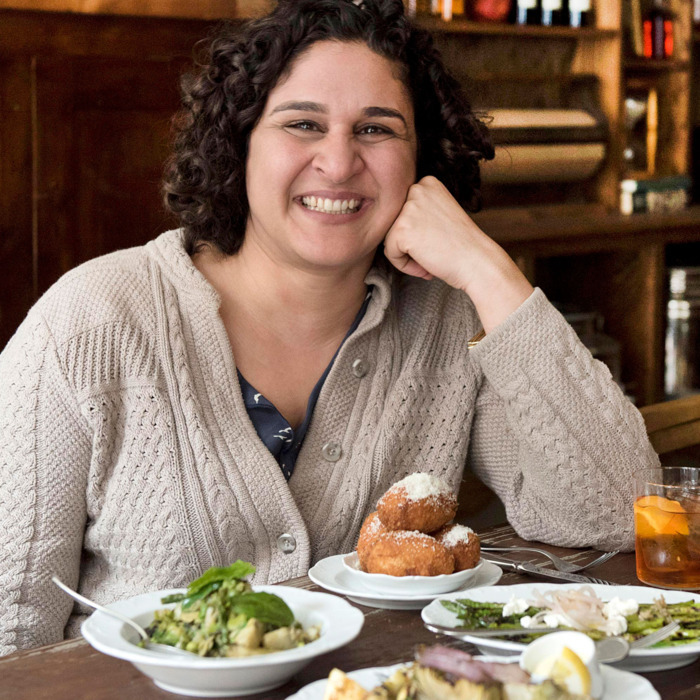 Host Samin Nosrat, the author of the cookbook of the same name, travels to different locations to teach home cooks about the four facets of cooking that, if they master, will change the way they cook. Those four are the four nouns in the show's title, and each episode of the mini-series is dedicated to one of them. But her instructions are less "do this" and more "here's why you should do this, from the people who perfected the technique." In the "Salt" episode, Nosrat visits a soy sauce factory and listens to the soy sauce maker talk about how the work has been in his family for five generations, and he still uses the traditional technique. When Nosrat tastes the sauce, she weeps. She uses some descriptors to describe the sauce, but the biggest descriptor she could use is the unspoken one.
In the "Fat" episode, Nosrat travels to Italy to talk with the makers of olive oil and red cow parmesan against the backdrop of breathtaking rustic countryside. The whole thing is gorgeous made more so by the food being prepared and the richness of the on-screen characters. "Salt Fat Acid Heat" is pitched as a home cooking show, but it's much more of a documentary about why we love food and the process of preparing it. Nosrat experiences a lot of emotions on the show, and chief among them is happiness.   
That "Fat" episode ends with Nosrat hosting a dinner party for her newfound friends, using the techniques and ingredients she talked about during the episode. It's a touching scene, one that encapsulates the themes of the show and makes you hungry at the same time.
Watch it while you're cooking, or desiring a vacation. "Salt Fat Acid Heat" is a love letter to food in the purest sense, but also a reminder that the great achieved in the kitchen is a product of people who care about their creations more than you know.
See you next week, y'all.