It's November already?
That's weird. I feel like September just ended, and then October ... I don't remember at all. Did I post recommendations over the last month? I'm having a total blackout, almost like I was possessed or something. Eh, I'm sure it'll be fine, and definitely won't become an annual thing that happens or anything.
*Winks*
Anyway, welcome back to Binge Blog, where I'm freaking out over the news that BB recommendation "Penny Dreadful" is being brought back by Showtime — in spin-off form. Subtitled "Penny Dreadful: City of Angels," the series will be set in 1938 Los Angeles and be rooted in "Mexican-American folklore," which sounds incredible. Show creator/producer/writer John Logan is in the driver's seat once again, a great sign. Now if they can figure out a way to bring Eva Green back, it'll be perfect, but it's shaping up to be great either way.
If you want to catch up on the original series, it's now on Netflix in addition to Showtime Anytime, so there's no excuse not to watch it.
This week, after that month-long dark period or whatever the heck happened, I thought we could all use some laughs, so I brought you two offbeat comedies with more heart than you think under their caustic exterior.
Netflix, rated PG-13, 112 minutes
It's no secret that I love Edgar Wright. "Baby Driver" was my favorite movie of 2017, "Shaun of the Dead" is an elite zombie movie and "Hot Fuzz" might be my favorite buddy cop movie. I just think his use of visuals to mine laughs from wordless shots, or enhance scripted jokes, is brilliant, and you can tell how much fun he and his actors are having while filming.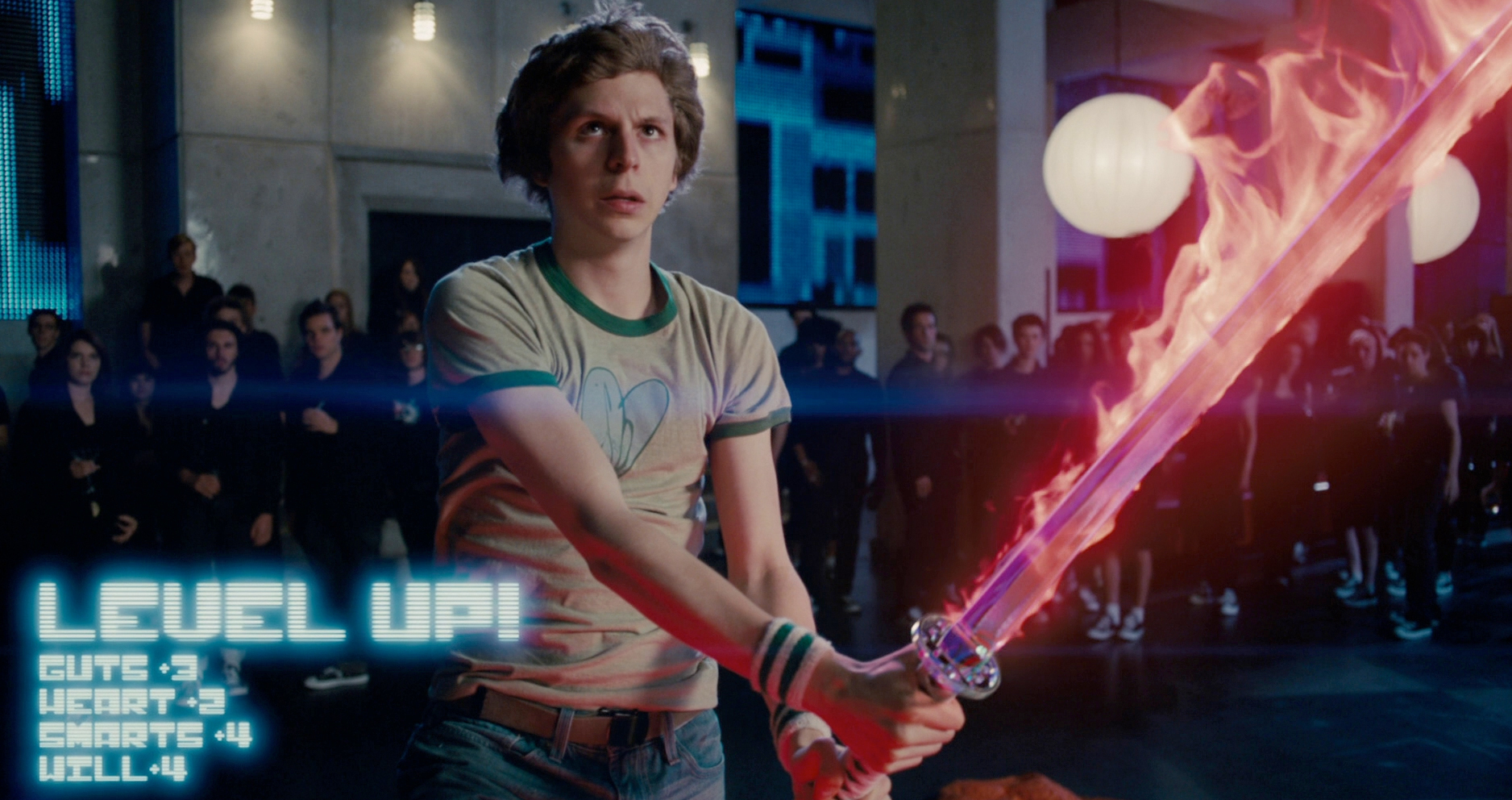 "Scott Pilgrim vs. the World" is no exception. Based on a series of graphic novels by Bryan Lee O'Malley, the film follows the titular Scott Pilgrim (Michael Cera), a Canadian twenty-something who plays bass guitar in an indie punk band — called Sex Bob-omb — goes on dates with his girlfriend Knives Chau (Ellen Wong), and ... doesn't do much else. One day he meets a young American woman named Ramona Flowers (Mary Elizabeth Winstead) and instantly falls in love with her, but because Scott is kind of a douche, he doesn't break up with Knives before pursuing Ramona. This may or may not come back to haunt him!
Eventually, Scott discovers that, for ... reasons ... he has to defeat Ramona's seven evil ex-lovers before they'll be able to date in peace. It's here where the film takes off, as each of the ex-lovers is played by someone having the time of their life, including Chris Evans, Jason Schwartzman, Brandon Routh and Mae Whitman. The fights (and character portrayals) are all completely over-the-top in the best way. I should note that Wright, in his genius, shot the film to look like a retro video game, complete with health meters (in the shape of hearts), pop-up onomatopoeia and digital sword blades. It looks different than any other film I've seen, even within Wright's trademark style.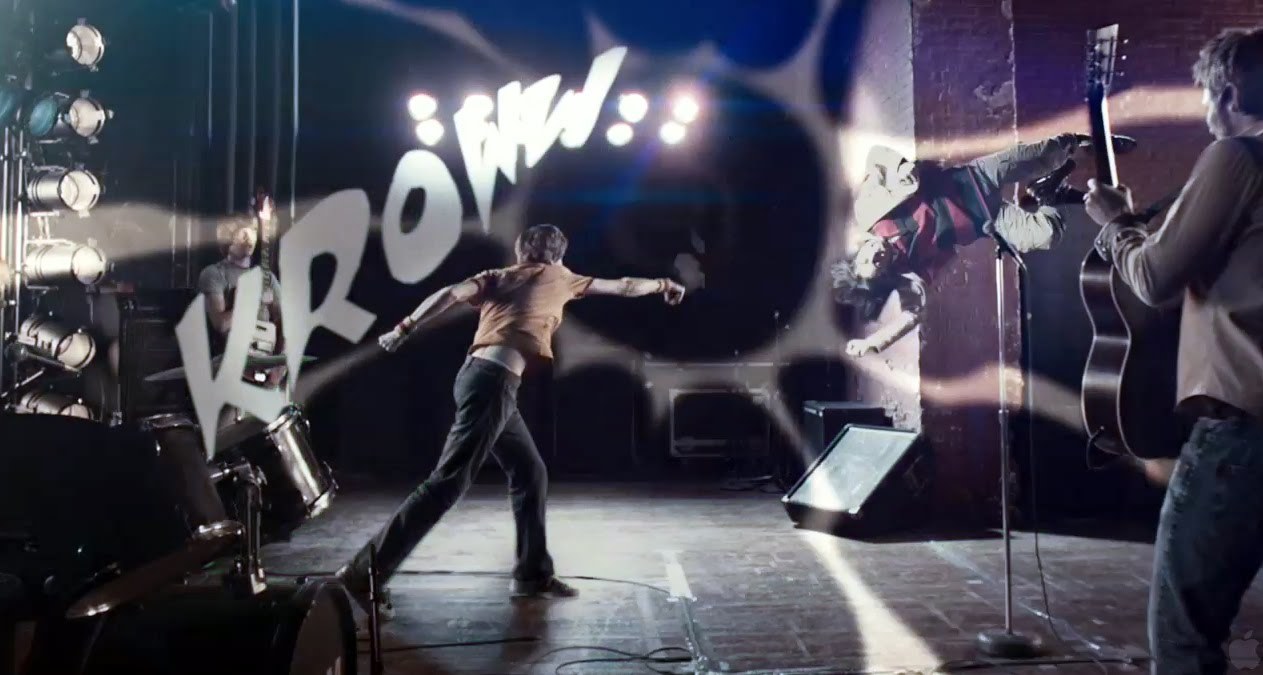 The movie is funny, action-filled and chock-full of amazing music, but it also had a melancholy heart. No spoilers, but not everything works out for Scott. He learns from his mistakes though, and appears to come out of them a better person. They're good lessons for anyone to learn, but especially young white dudes who have been able to skate through life with no repercussions.
"Scott Pilgrim" has managed to remain relevant going on eight years now, even influencing rap mixtapes from popular artists. It should be seen for "keep up with the zeitgeist" reasons, but also because it's good, and you don't have to be a younger person to have its world feel lived-in.
Netflix and Hulu, rated R, 99 minutes
It wasn't until revisiting this movie for Binge Blog that I realized how extremely weird it is.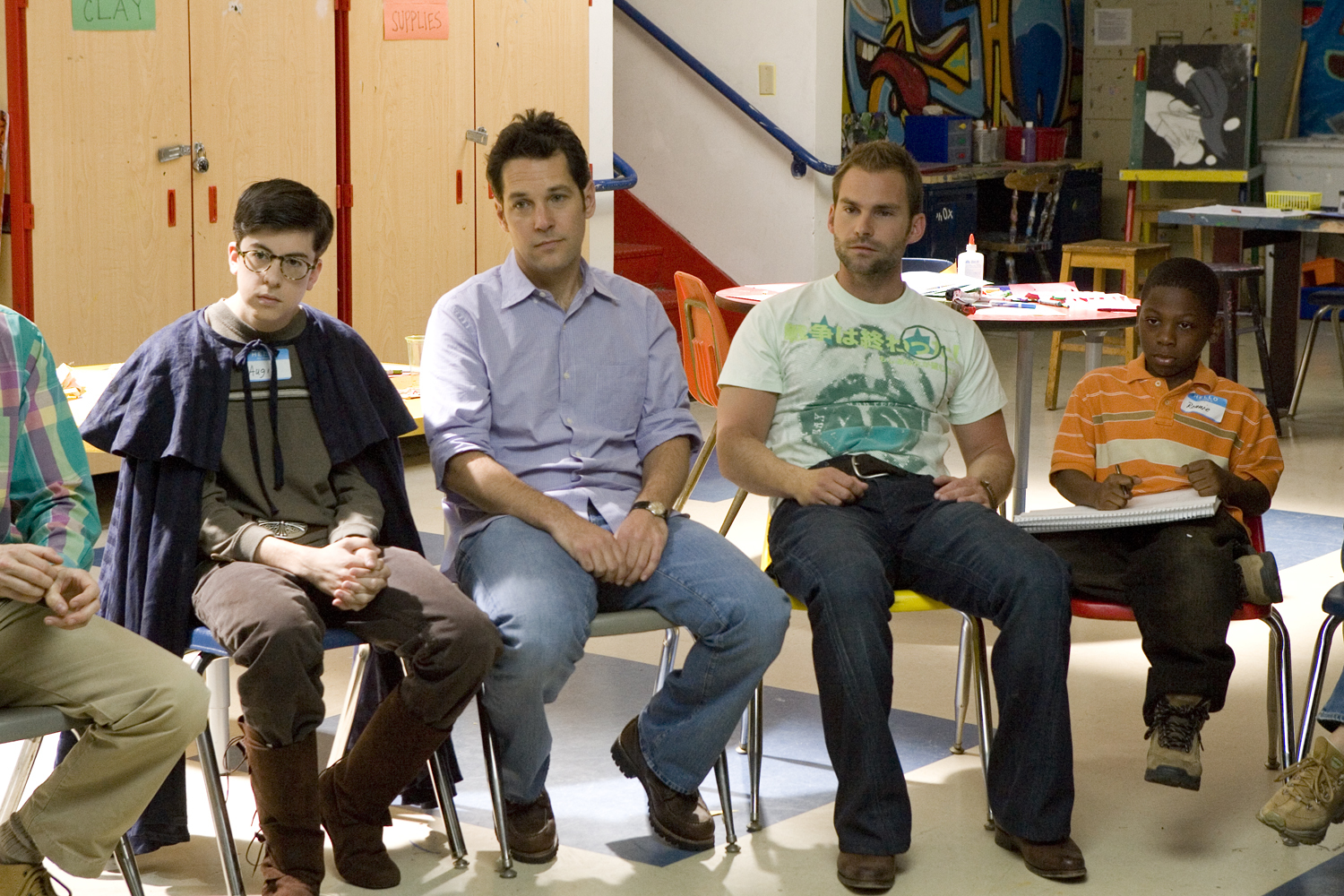 If you've never seen it, "Role Models" starts Paul Rudd and Seann William Scott as Danny and Wheeler, two energy drink salesmen (why?) who sell primarily to young kids (WHY?) and are forced to complete 150 hours of community service in one month (that seems fast?) after an incident involving their energy drink truck. It's the best deal their lawyer, and Danny's ex-girlfriend, Beth (Elizabeth Banks), could get.
That leads the pair to Sturdy Wings, a "big brother" program led by Gale Sweeny (Jane Lynch). Rudd's character is assigned to mentor Augie (Christopher Mintz-Plasse), a lonely teen obsessed with medieval live-action role playing, or LARPing, and Scott's is assigned the foul-mouthed Ronnie (Bobb'e J. Thompson), who has driven off previous mentors like he was swatting away flies.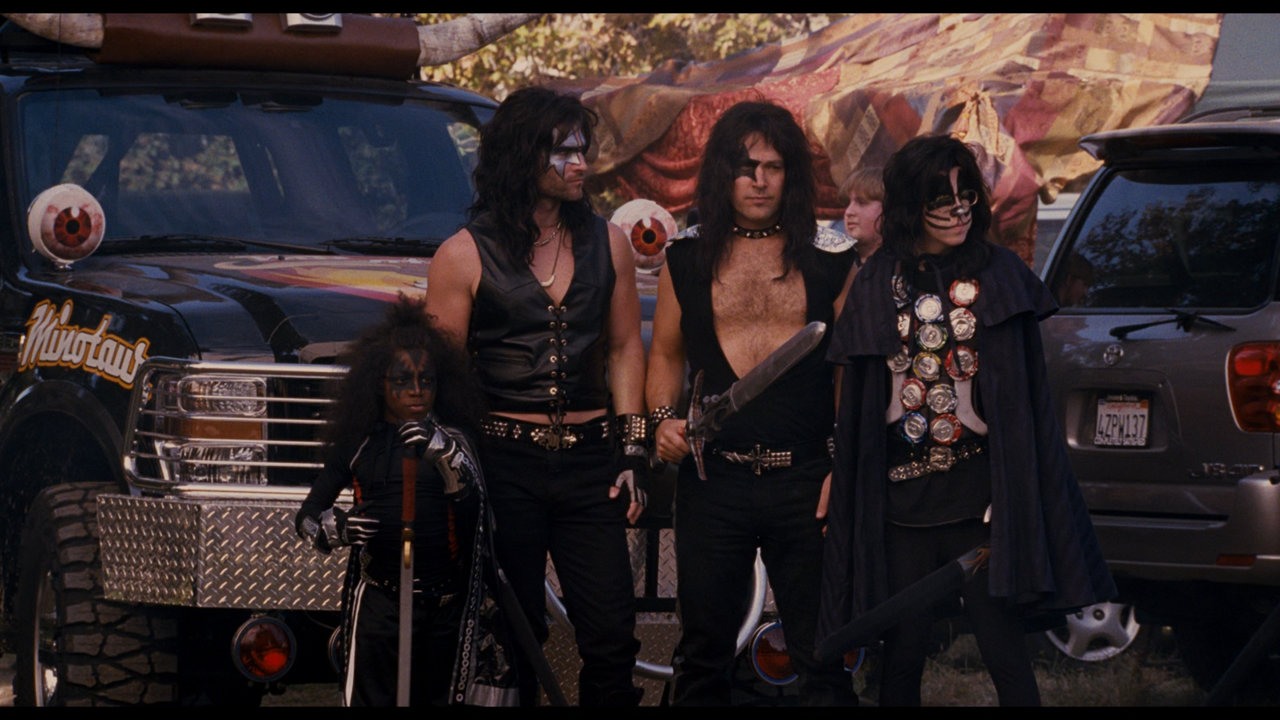 Together, this unlikely foursome becomes something of a family. Wheeler and Ronnie bond over being abandoned by their fathers, and the band KISS. Danny learns about LARPing through Augie and starts to enjoy it himself, while defending the hobby to Augie's parents. These threads become enjoined as the movie goes along, resulting in a final battle for glory against "King Argotron" (Ken Jeong) that is as poignant as it is funny.
"Role Models" certainly can be filthy when it wants to be — what would you expect from a vehicle with these two stars? — but it's more interested in being sweet. The film preaches acceptance of people, no matter how alien their interests may be to you personally. Those are surface-level things, and underneath them, common ground can be found. Plus, you never know how much you'll personally be helped when trying to help others. 
Also, there are sex jokes. So, so many of them.
Bit of an aside: Can we talk about the rollercoaster of Seann William Scott's career? He started strong with "American Pie" in 1999 (still a classic, shut up). He rode that wave for a while and got good roles in "Dude, Where's My Car?" and "Road Trip," both in 2000. He was fine if not memorable in "Old School" (2003). Then comes the crash: "American Wedding," "The Rundown," "The Dukes of Hazzard," "Southland Tales," "Mr. Woodcock," "The Promotion." Yeesh.
But then "Role Models" happened! And "Goon." And "Goon 2: Rise of the Enforcers." (Hockey fans need to see both of these.) And now he's on the "Lethal Weapon" reboot series.
Good for Seann William Scott, is what I'm saying. The world is a funnier, more sophomoric place when he's in stuff people actually see, and "Role Models" is arguably the cause of the Seannisance. Watch it for that, but also because it's great.
See you next week!