Shirley Beachum and her late parents, Edith and Jim Johnson, both worried about falling bombs.
The year was 1944 and Beachum, stationed in London with the United States Army Air Forces, said she felt the concussion of German armaments often — the Axis powers dropped 9,151 tons of explosives on the city that year, according to the University of Exeter.
But, unlike Beachum, her parents weren't in the military during World War II, and they weren't in a war zone.
They were on Longboat Key.
"Every Friday, Pappy would drive Mum to [Sarasota], and they'd have to make sure that they went to town at the right time because they closed [the Key] all off when the bombing was going off," Beachum, 96, said.
Bomber and attack planes peppered 191 acres at the center of Longboat Key with bombs, rockets and bullets from 1942 to early-1946, armaments that have yet to be entirely removed by the Department of Defense, according to a recent report by nonprofit investigative journalism outfit ProPublica.
In August 1945, military Curtiss P-40 Warhawk fighter planes, Martin B-26 Marauder medium bombers and North American P-51 Mustang fighter-bombers targeted the Key with 152,337 .50-caliber rounds, 374 bombs and 252 rockets, according to Ralph B. Hunter's "From Calusas to Condominiums, A Pictorial History of Longboat Key."
"When those bombers were coming down and dropping those bombs, you'd lose your head," Beachum said.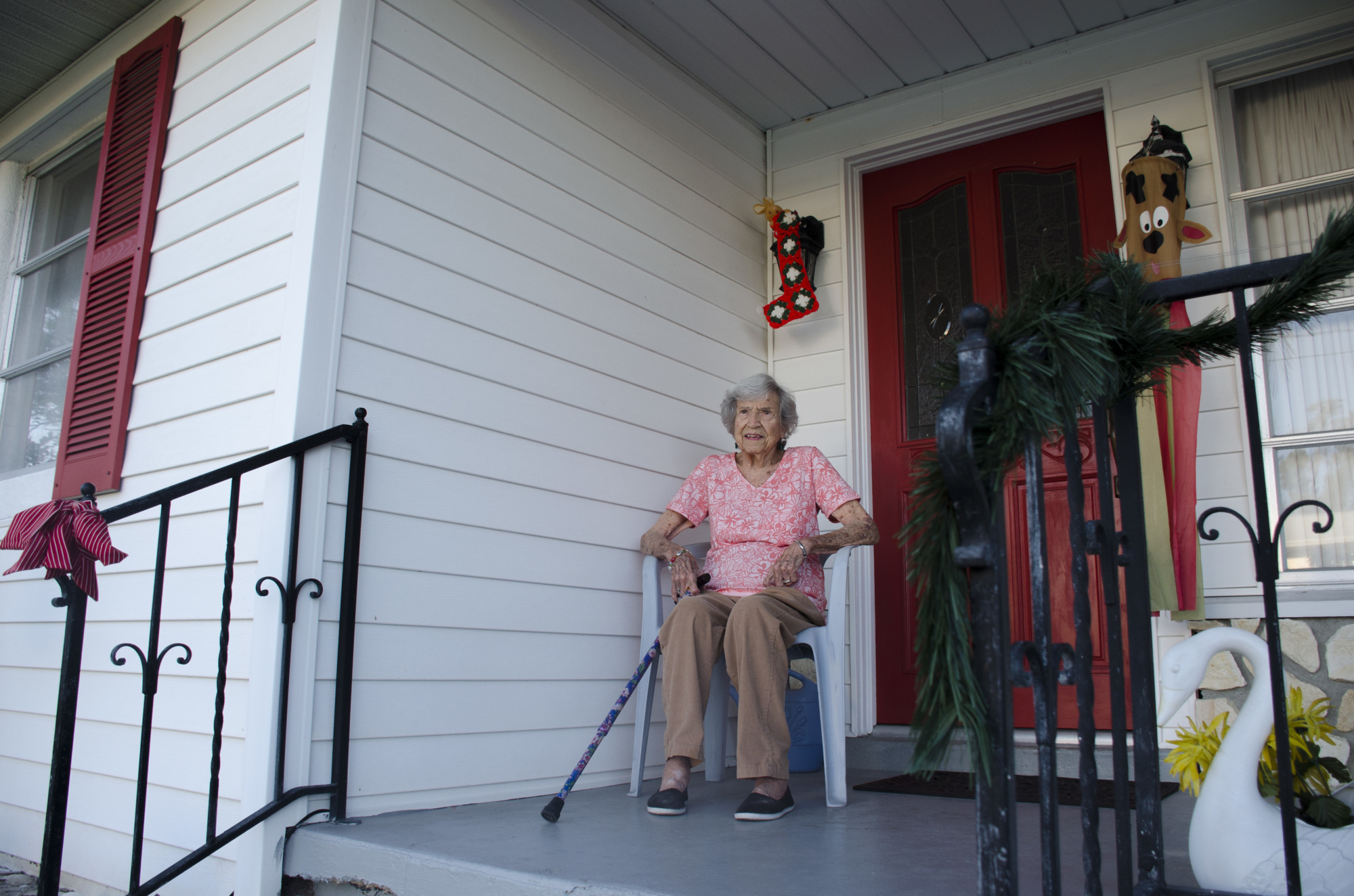 And some of the bombs were still on the island as it developed through the decades, said Longboat Key Historical Society President Michael Drake. He said he remembers people telling him they found "several shells that never did blow up."
"But we're looking at 74 years ago, so the likelihood of something happening, it's not impossible, but if it were to happen it would've happened years ago," Drake said. "I've never heard of anyone hitting one and having it ignite."
According to Army Corps of Engineers spokeswoman Erica Skolte, no explosive ordnance was ever dropped on the island, she said in an email. Furthermore, a 2009 study performed by the Army Corps of Engineers found "no Munitions and Explosives of Concern (MEC) or munitions debris (MD) items" on Longboat Key.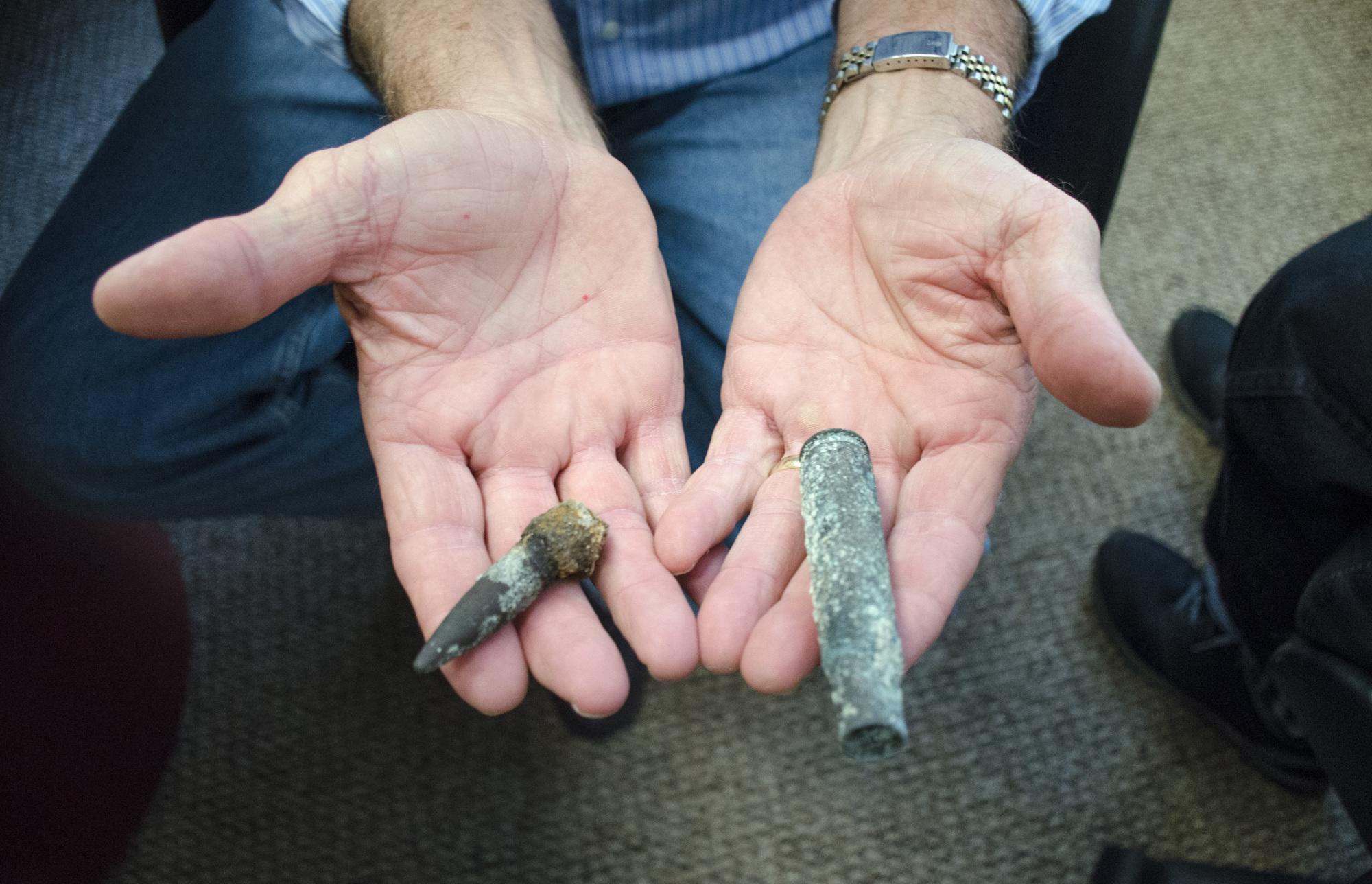 The Army Air Forces dropped all kinds of projectiles on the island while it trained in dive bombing, strafing, air launched rockets and skip bombing. Airplanes shot .30- and .50-caliber bullets, dropped 3-pound and 4.5-pound miniature practice bombs with spotting charges and lobbed 100-pound sand and gravel-filled practice bombs with spotting charges.
In the wake of a major storm, it's not unusual to find .50-caliber bullet casings on the beach, said outgoing Public Works Director Juan Florensa.
The Army Corps of Engineers did not have an estimate of how much of those munitions landed on and around Longboat Key in the four years it had been bombarded.
It did, however, find trace amounts of barium in surface soil. This pollution does not pose a risk to humans if exposed, according to a 2009 report by the Army Corps of Engineers but it could contaminate surface ground water that may be exposed during construction.
"Barium is a naturally occurring element that may be found in proximity to ocean waters and elsewhere in the state of Florida," according to the 2009 report. "[T]he samples collected are not likely to be representative of how/when the site was used by the military."
The Department of Defense has deemed the Longboat hazardous site "low risk." It has scheduled to address the issue in 2048 at an estimated cost of $3.46 million, according to the ProPublica report. It's estimated to cost another $4.9 million to clean air-to-water munitions, a project scheduled for 2047.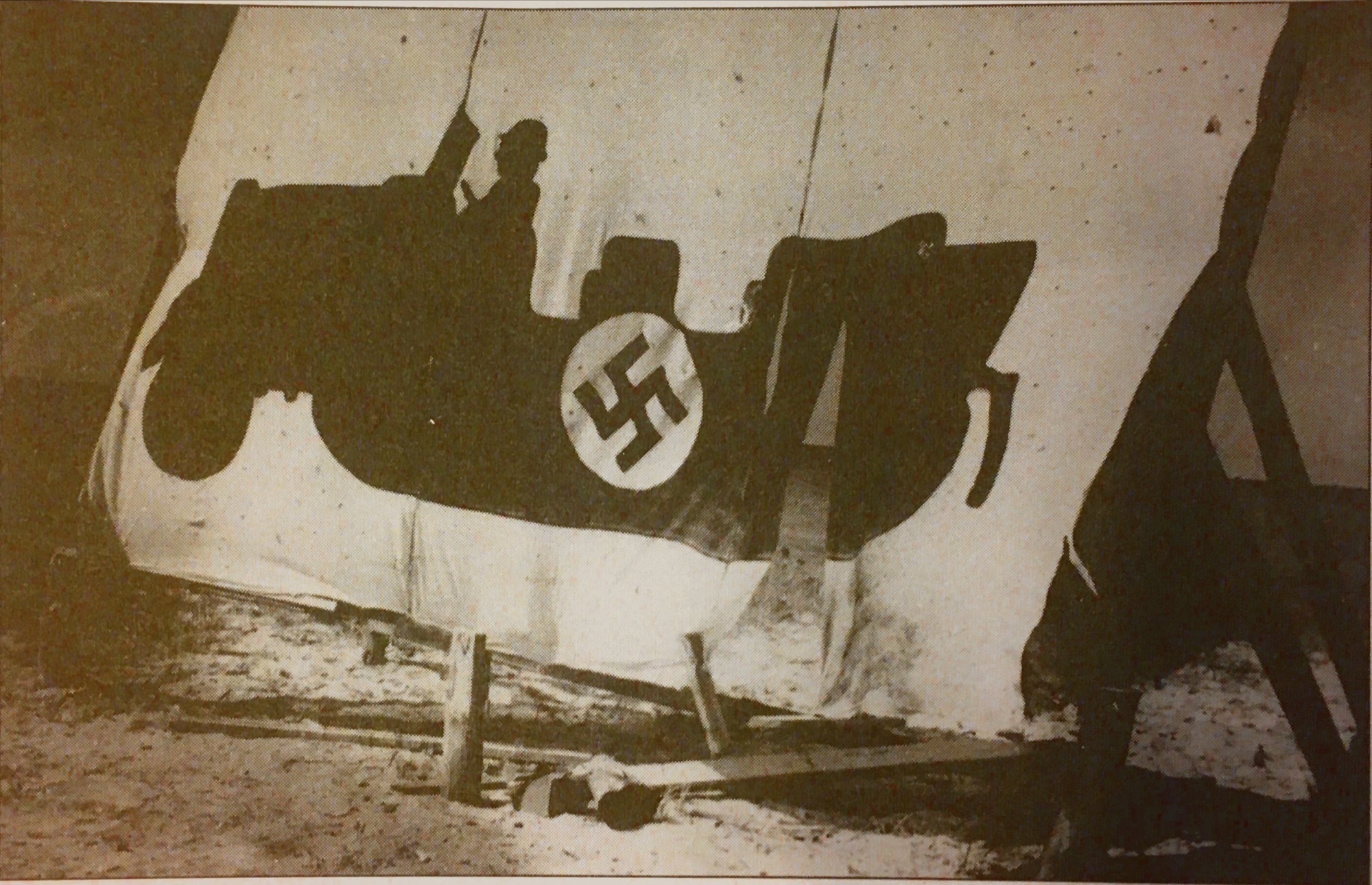 "Note this is only an estimated date and the actual investigation and cleanup (if needed) effort may occur much sooner," the email read.
Longboat is one of more than 40,000 sites across the country polluted by military operations, affecting a total amount of land area larger than the state of Florida, according to the ProPublica report.
Other nearby hazardous sites include the 36-acre medium-risk Passage Key Air-to-Ground Gun north of Anna Maria Island, scheduled for cleanup in 2019, and the 5,030-acre medium-risk Osprey Bombing Range north of Venice, schedule for completed cleanup in 2058.