The Sarasota County School Board hopes to employ its own police force as early as next school year.
The decision to move forward with this idea comes as a way to avoid having to contract with the Sarasota County Sheriff's Office and local police stations, who employ and supervise sworn law enforcement officers with arrest powers to provide security at schools.
By hiring its own force — something New College and the Sarasota-Bradenton International Airport do — the district hopes to save about $450,000 in the first year, and about $1.5 million in subsequent years.
At their April 17 workshop, School Board directed staff to pursue plans for an internal police force as early as the first day of school on Aug. 13, but nothing is set in stone. The board will vote to approve the decision at a future date.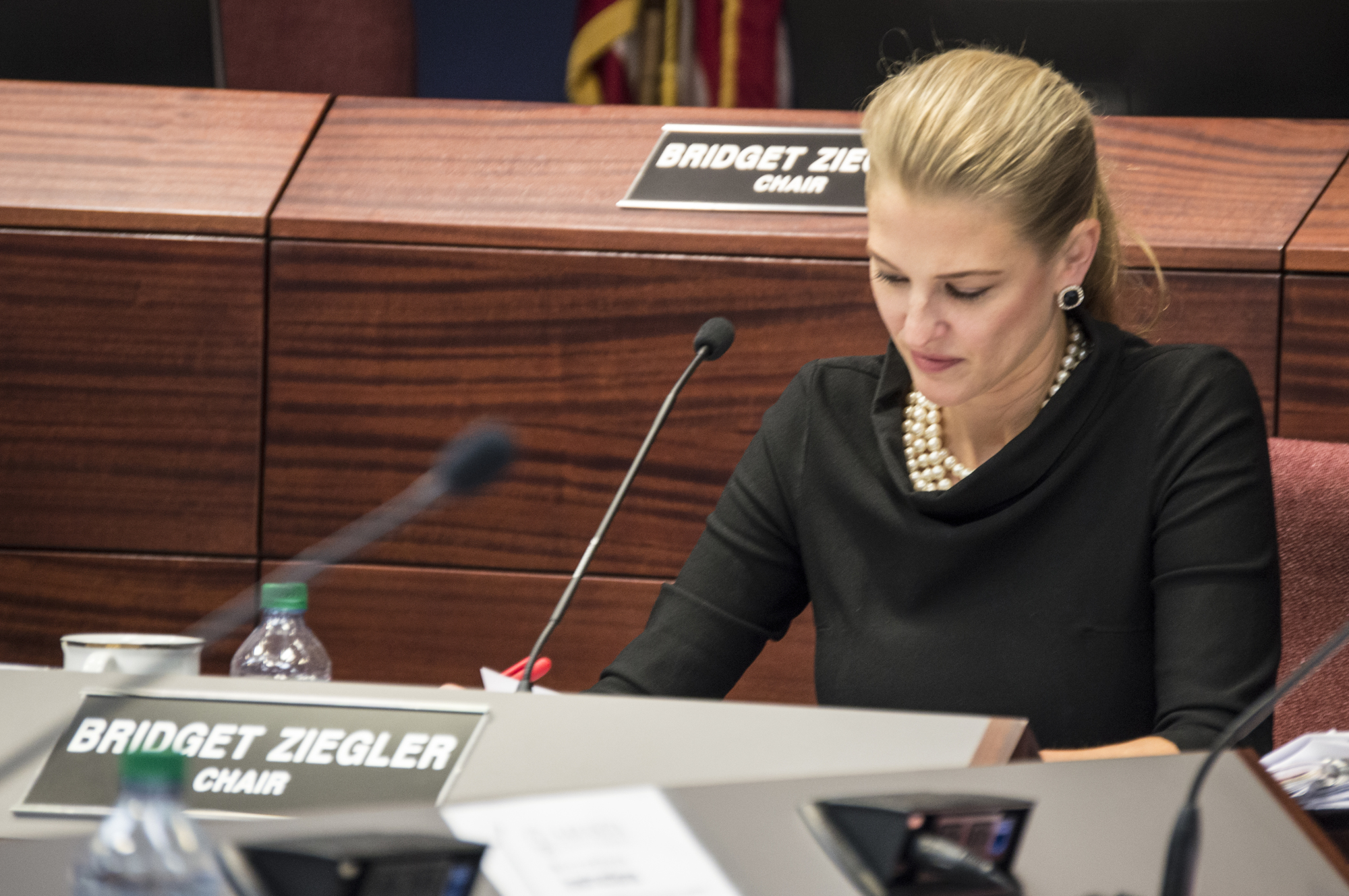 Although three board members voiced their support for the idea at the workshop, staff members and Board Chair Bridget Ziegler were quick to highlight that there are many unknowns.
"I have trepidation in my mind at taking on the huge behemoth of creating our own police force," Ziegler said. 
The new system would take two years to implement. The first year would include hiring a command staff and 24 officers, which would report to elementary schools starting in August, four months away. For the 2018-2019 school year, the district would continue contracting with other agencies for school resource officers at middle and high schools.  
An additional 23 officers would be added in the second year to staff middle and high schools.
"Is four months a reasonable time to put something like this together?"
"Two years is enough time," said Director of Safety, Security and Emergency Management for the district Michael Andreas, who would oversee the police force. "Four months … four months is a very heavy lift to do."
District staff has been talking with law enforcement experts around the state to see what must be done to build an internal police department from the ground up. Assistant Superintendent Scott Lempe said those conversations are ongoing, to figure out what things there are that they aren't thinking about.
"I can assure you there is something we haven't thought of. Every person we talk to asks 'did you think about this?' " Superintendent Todd Bowden said. "It's a challenge, but I think we will rise to that challenge."
The total cost for the two-year implementation of a new police force is projected at $3.1 million. Within that figure is budgeted $500,000 for non-salary allocations, such as equipment.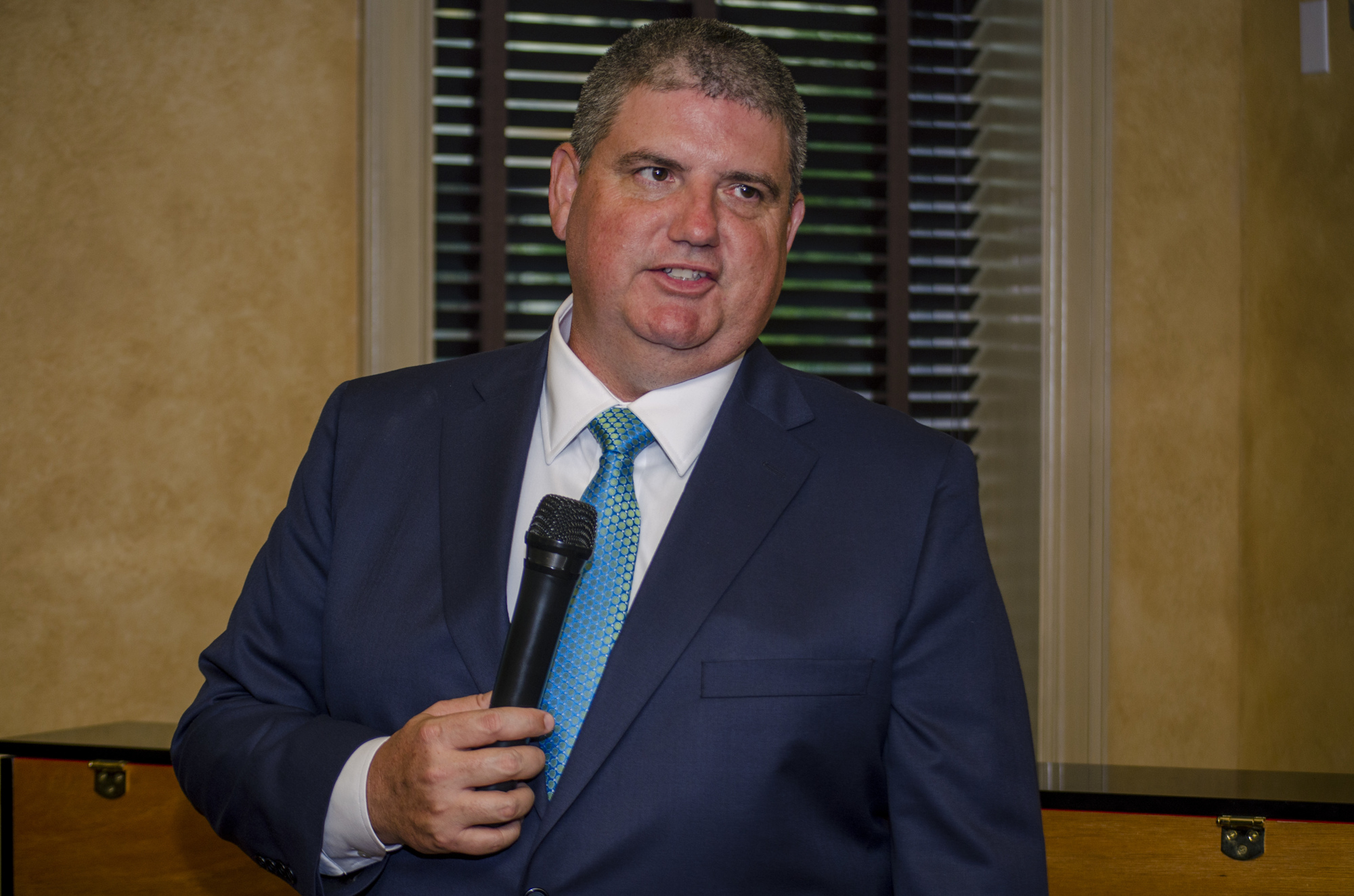 The decision to hire an internal police force comes after a whirlwind two months at the Sarasota County School Board that started with the Feb. 14 shooting at Marjory Stoneman Douglas High School in Parkland, Florida. In the subsequent weeks, new legislation and the actions of local elected officials prompted the board to make some quick decisions about providing security at schools.
On April 3, board members found out they'd be looking at an approximately $3 million deficit if they continued with the current plan, as they anticipated local law enforcement agencies may not continue to split the cost of providing law enforcement officers to staff schools. They wanted to hit the brakes.
The idea of employing its own police force came out of that — although the district will still face a slightly smaller deficit than originally expected. 
Board members Shirley Brown, Caroline Zucker and Jane Goodwin all said they think it's a good idea after hearing staff lay out the plan. Ziegler's main concern with the idea was the four-month time frame.
"Is four months a reasonable time to put something like this together?" she asked, making Zucker smile.
"We have no choice," Zucker said. "We have no choice."