In 10 years at Lakewood Ranch High School, Tina Hadley created a powerhouse girls basketball program that had perennial lofty expectations.
That is the legacy she now leaves behind.
Hadley, whose career record with the Mustangs is 185-121, has accepted the girls basketball head coaching job at McEachern High in Powder Springs, Ga. She has family in the Atlanta area, and she and husband, Carlton Hadley Jr., have thought about moving to the state for years.
Now that their son, Chris Hadley, is headed to John Carroll University in Ohio for football, the time is right.
"It was a tough decision," Hadley said. "I accepted the offer and hung up the phone, and I was like 'Oh, my God, I'm leaving these kids.' I'm leaving behind a lot of valuable relationships. It's bittersweet."
Hadley Jr. has also stepped down from his position as the football team's defensive coordinator.
Boys basketball coach Jeremy Schiller said Hadley's departure means more to him than losing a fellow coach. He's losing a friend. They watched each other's practices to learn different strategies. Hadley is a great Xs and Os coach, Schiller said, but her biggest strength is an ability to build a relationship with all types of people.
"She keeps in touch with everyone, even the grads and the JV kids," Schiller said. "It's really a mentorship, and you hope that you (as a coach) can do those things as well."
Schiller also called the Hadleys the "most supportive coaches" in terms of going to other athletic and school events. They were the school's biggest cheerleaders, sinking their hearts into everything Lakewood Ranch, he said.
That, like everything else about Tina Hadley, will not easily be replaced. She said the girls basketball program will be OK without her. There's a strong foundation in place, she said. The team has five returning players, including the soon-to-be senior Fazio twins, guards Emma and Sarah.
The twins were shocked to hear of Hadley's plans. They were looking forward to finishing their high school careers with her, they said. Emma and Sarah Fazio have played under Hadley for five seasons, since they were in seventh grade. She is like family to them, Sarah said. She will miss Hadley's intense practices and the ability to joke around with her coach during down time.
"She knew how to push us," Emma said. "She knew us individually. She knew what each of us needed."
She was dedicated to creating a complete team, and it showed in on-the-court results.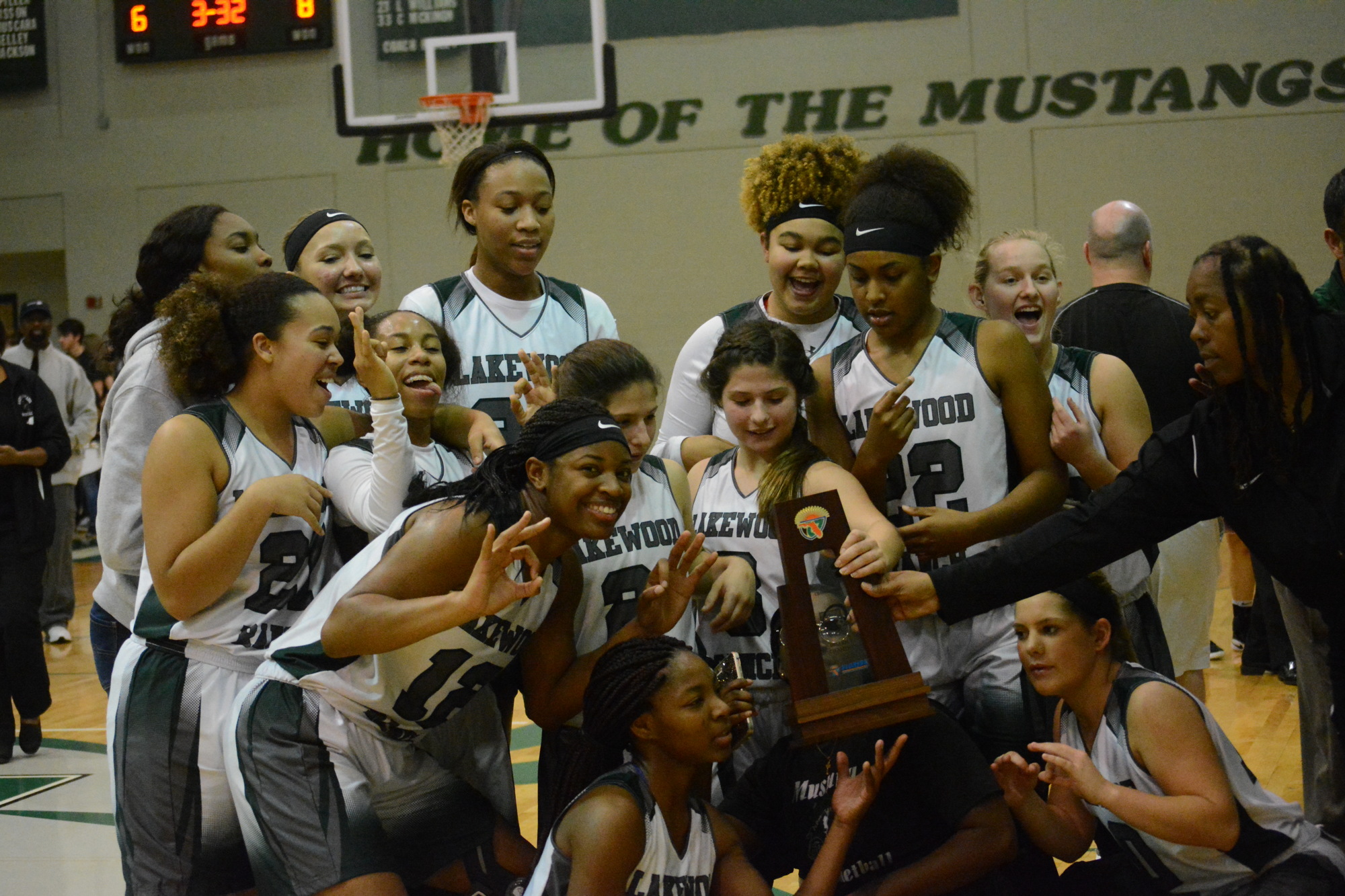 Hadley's deepest playoff run led the Mustangs to the 2016 Class 7A championship game. She also coached the school's first-ever district championship team in 2013, and another in 2017 before a string of injuries caused Lakewood Ranch to fall in the regional finals.
She was there for all four years of LaDazhia Williams, who will play for the defending NCAA Tournament champion South Carolina Gamecocks in the fall. Williams left Lakewood Ranch a five-star recruit ranked 48th in the country by ESPN.
"When she first walked into the gym, I knew she was athletic," Hadley said of Williams in November. "She was tall and uncoordinated, but I was like, 'That girl has some potential.'"
Hadley helped her unlock that potential.
No successor has been announced, though Hadley said no current assistants plan to apply for the position.
"I enjoyed my time there," Hadley said of Lakewood Ranch. "The school was great to my family. The administration was great. I'm going to miss it."
The players, coworkers and friends she leaves behind will miss her as well, but are happy she has found an opportunity for herself and her family.
"I know she's going to change the program she's going to," Sarah Fazio said, "just like she did here."