Siesta Key residents are already gearing up for the aftermath of Fourth of July by planning a beach cleanup event that's got more than 1,000 people considering helping out, according to a Facebook listing.
So far, 247 people have said they're going, and 872 people marked themselves as interested.
"It turned into a big to-do really fast," said Mark Granthon, one of the event's organizers and co-owner of The Beach Club, The Hub Baja Grill and The Cottage on Siesta Key.
The event was made in an effort to prepare for the trash that is likely to be left on the beach, based on past holidays.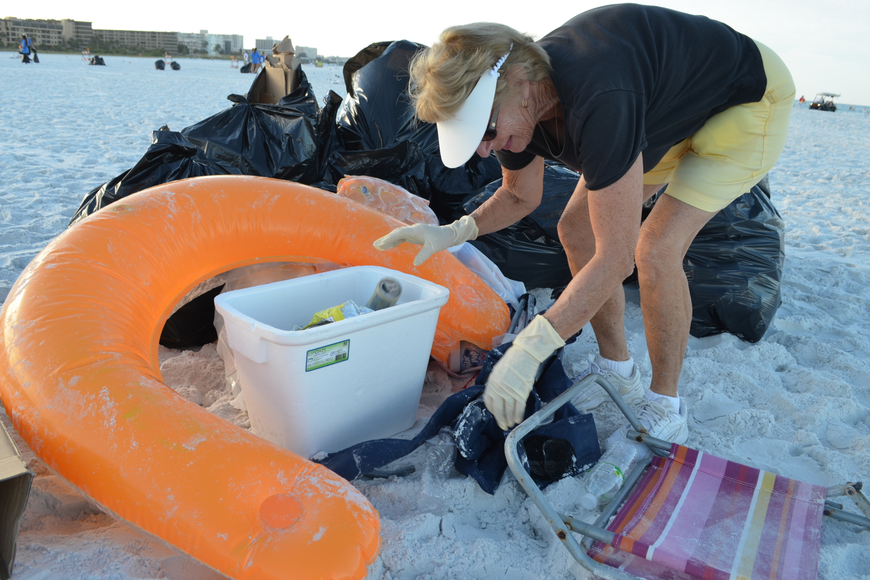 "Everyone saw the videos and pictures of OUR beautiful beach the days following Memorial Day Weekend," the event page states. "It was disgraceful & no one wants to see the beach that way again."
After last year's Fourth of July celebration, volunteers picked up everything ranging from plastic bottles and articles of clothing to beach chairs and even an American flag. The heaps of trash among all the beaches weighed literal tons. 
The cleanup will take place July 5 from 7 a.m. to 11 p.m. Participants should go to the Hub Baja Gril for registration (per county regulations) and to enter for a chance to win a two-night stay at Siesta Key Beachside Villas, a cooler full of beer, an umbrella, chairs and towels, $50 in gift cards to The Hub and The Cottage and two VIP cards to The Beach Club. The first 100 people who register will also get a free T-shirt.
After registering, Siesta Free Rides will shuttle participants between the Village and the beach every ten minutes, according to Granthon. The event page boasts there will be plenty of parking at that time in the Village.
Once on the beach, tents will be set up for participants to get all the supplies they need — gloves, trash bags, sun screen, bug spray, water and an "I Cleaned Siesta Beach" sticker.