An all Beethoven or Brahms concert is somewhat a rarity in these days of diverse programming, but that's exactly what the Sarasota Orchestra gave us this past weekend with Beethoven's Coriolanus Overture and Third Piano Concerto and the Brahms First Symphony. These works (oddly enough, all in the key of C Minor),  are so familiar, I even heard the term "warhorses" uttered by one concertgoer.  And I must confess that after performing, conducting and living with these works for over 60 years, I wasn't quite expecting the wonderful musical experience that ensued.
Under the skillful and most musical conducting of Case Scaglione, former associate conductor of the New York Philharmonic and now conducting worldwide, these three works revealed a transparency, musicality and beauty that has made them classics. Scaglione's beat is conservative, clear, and concise; he knows what he wants from the music, and even within the confines of the Van Wezel acoustics, he achieves it.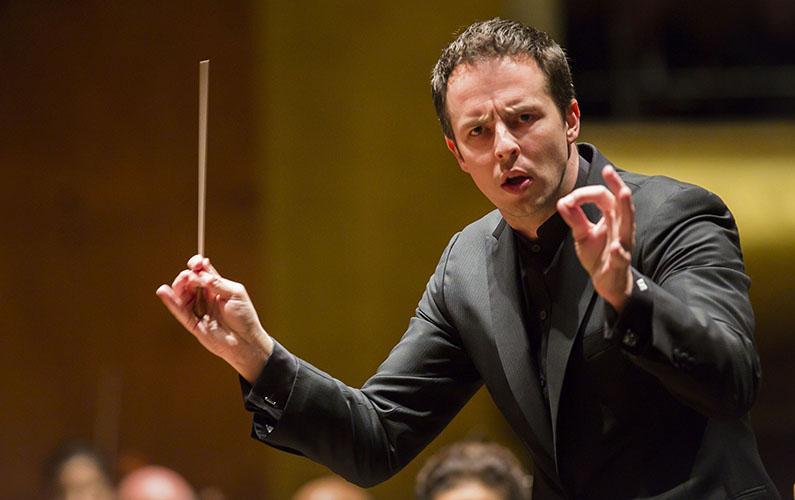 Soloist in the Beethoven was pianist Yulianna Avdeeva, who played with consummate elegance and an abundance of technique. Her Beethoven was more introspective than dynamic, but she made her musical point. Scaglione and the orchestra accompanied her with great sensitivity. She rewarded the audience with a virtuoso performance of Mendelssohn's "Spinning Song," which delighted everyone.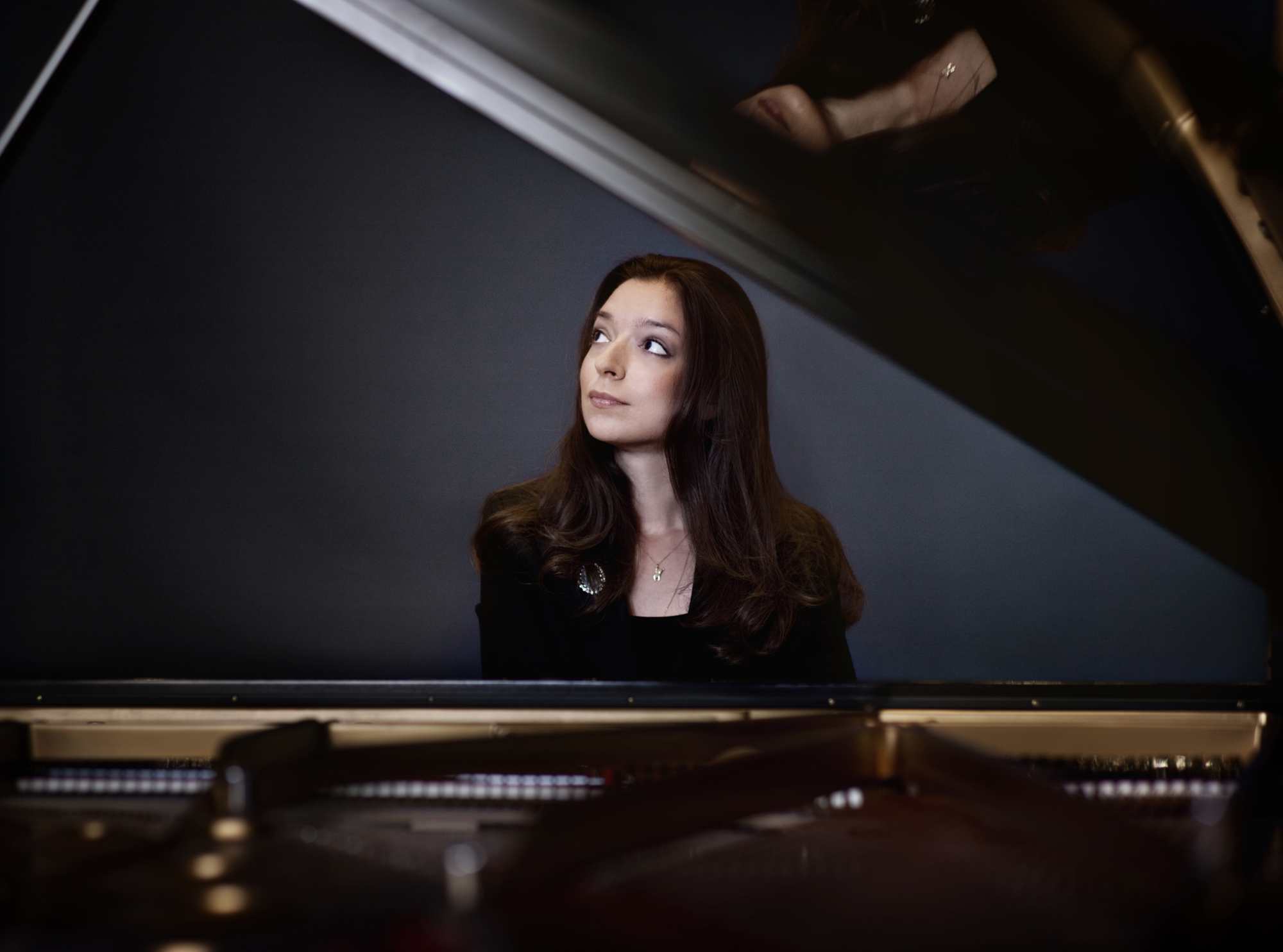 Brahms' First Symphony is a cornerstone of the orchestral literature, combining the form and clarity of the Classical Period with the lush melodies and harmonies of the Romantic. Throughout the work, he recaps fragments of melody, rhythm, and harmony, creating a great arch of musical ideas, unifying the colossal entity into one great composition. Scaglione knows that unity and created a performance of nuance and control, from almost inaudible pizzicato strings to the stirring brass chorale of the last movement; yet the instrumental soloists played with a freedom of expression, as if the entire symphonic performance  was chamber music. This symphony is full of orchestral solos, each one played to perfection, and those players were rewarded with solo bows at the end of the evening.
With each performance, the Sarasota Orchestra continues to grow as an ensemble, and it is indeed unfortunate that this outstanding orchestra is not better known outside Sarasota.