It's not often you witness perfection in a live performance, but the Sarasota Ballet did just that with "Ashton, Graziano and Tuckett." Each of the pieces on the program — Sir Frederick Ashton's "Valses nobles et sentimentales," Ricardo Graziano's "Before Night Falls" and Will Tuckett's "Changing Light" — had all been performed before, and many of the original casts danced in the Jan. 27 performance at the FSU Center for the Performing Arts. Perhaps that's why the company danced with such confidence and strength, or perhaps this company as a whole has hit its prime. Maybe a bit of both. It was a breathtaking and beautiful production.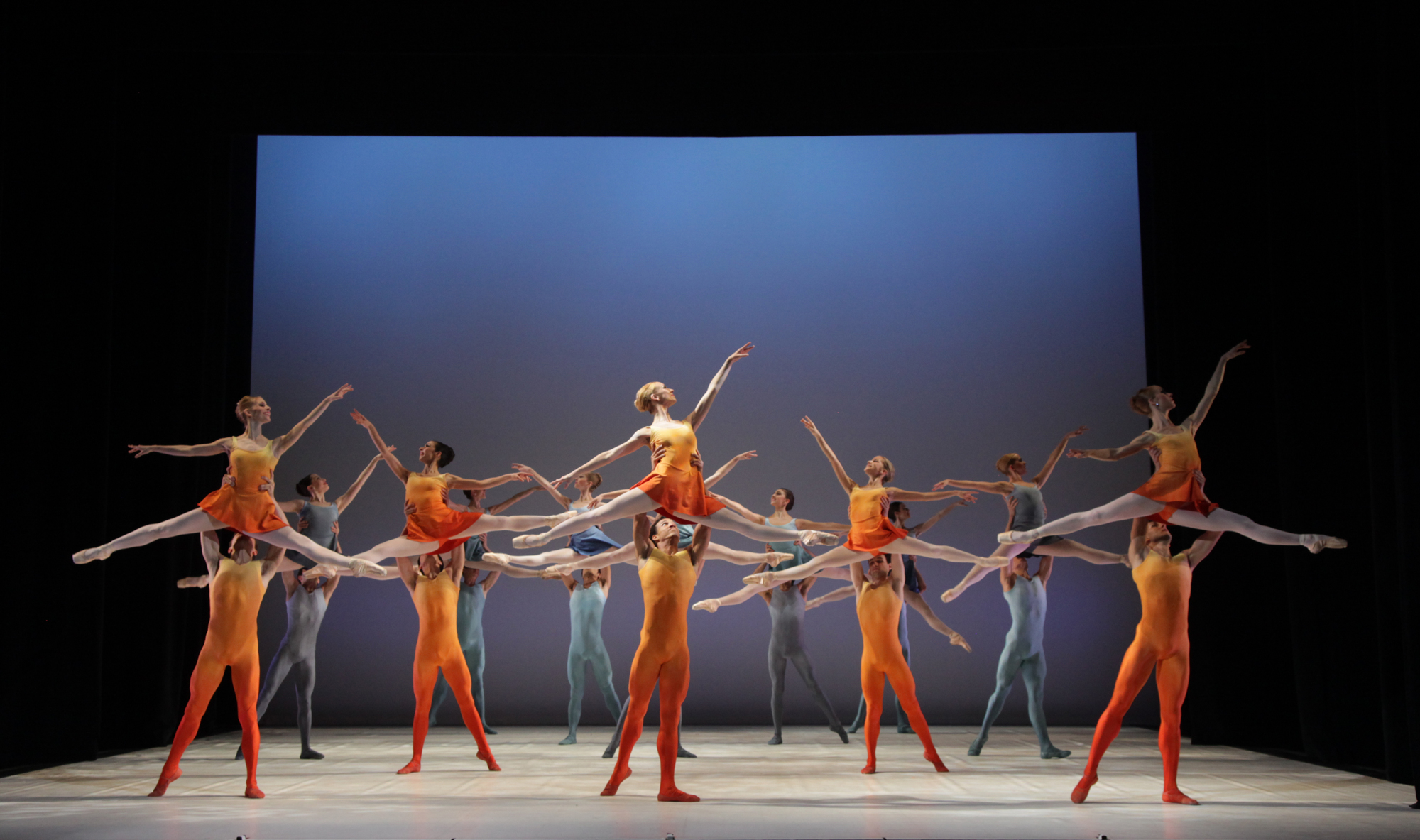 Warmed with rose light and framed with maroon screens, the stage in Ashton's "Valses nobles et sentimentales" is transformed into a glamorous ballroom, where lead couple Danielle Brown and Ricardo Rhodes waltz with four couples to music by Maurice Ravel of the same name. The costumes are romantic and ornamental, with the men dressed in maroon velvet jackets and the girls in billowy skirts that accentuated every turn. Brown and Rhodes are quite the dynamic duo, and we can't get enough of Rhodes' captivating smile. Logan Learned seemed to possess even more of his special sparkle in this show.
"Before Night Falls" is one of Graziano's best pieces of choreography. It is an incredibly moving piece that evokes such emotion and makes one identify with the different feelings associated with life and love. Set to the electronic music of Ólafur Arnalds, the ballet features four different pas de deuxs interspersed with dancing by three couples with the dancers wearing simple light blue leotards and the scene lighted overhead by striking contemporary chandeliers designed by Aaron Muhl.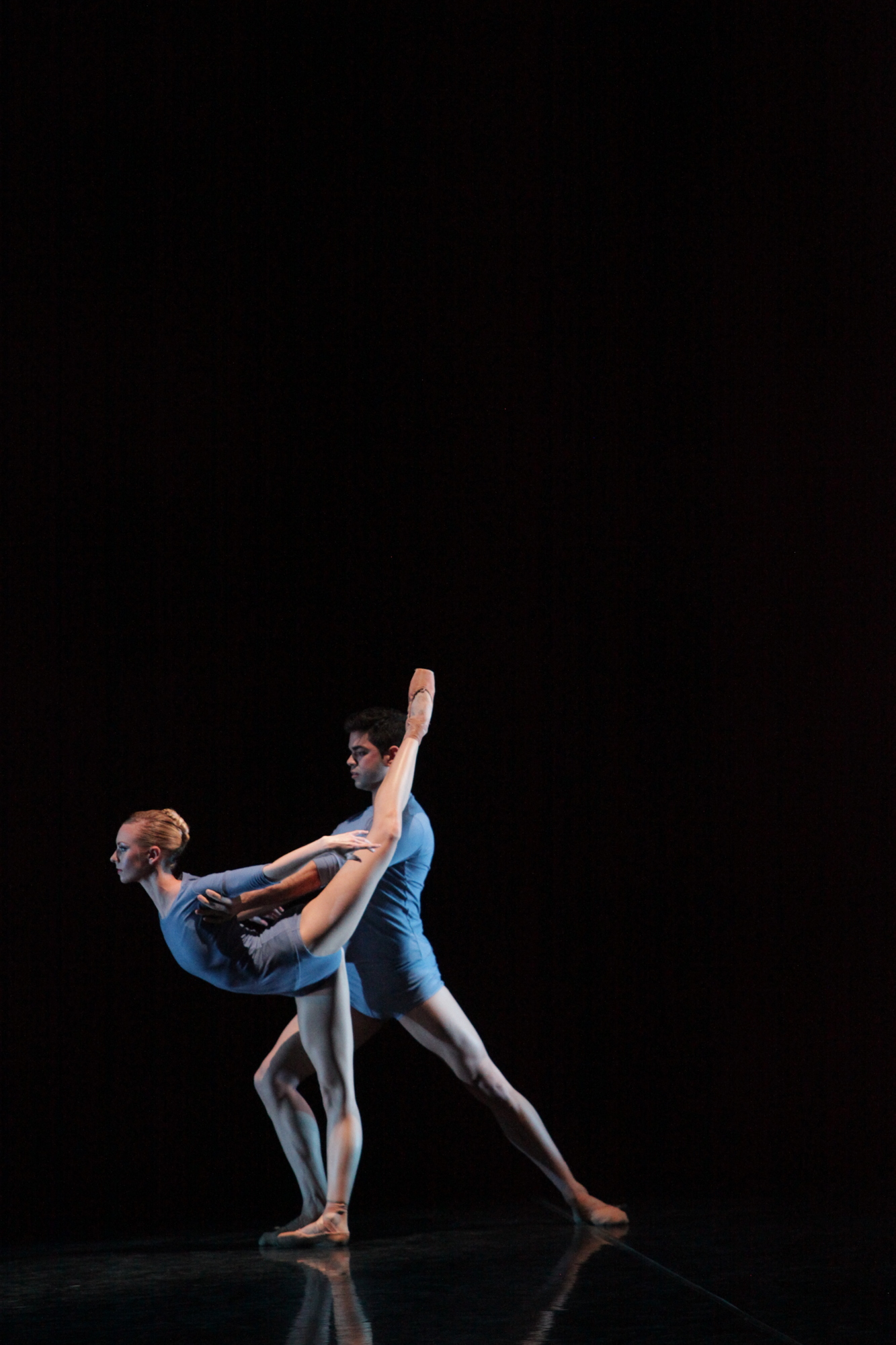 Kristianne Kleine and Daniel Rodriguez were absolute knockouts in the second duet. Kleine's style of dancing and tremendous technique reminds you of one of George Balanchine's muses, Merrill Ashley. And Rodriguez continues to grow as a dancer and partner. Amy Wood and Edward Gonzalez were an excellent match in the fourth duet and showed deep emotion when Wood collapsed into Gonzalez's arms.
Tuckett's "Changing Light" is a sensory delight full of colors, movement and magical music by Jeremy Holland-Smith. This piece was the first piece commissioned for the ballet by Iain Webb. The dancers, in costumes of various shades of blue and orange, float in and out of intricate formations, imitating the changing effects of the Sarasota sky at sunset, which was Tuckett's inspiration while choreographing this piece.
A highlight scene is when the three principal couples — Victoria Hulland and Ricardo Rhodes, Danielle Brown and Edward Gonzalez, Kate Honea and Ricki Bertoni — dance in canon, mirroring each other's movements with Anais Blake and Christine Windsor weaving in and out of the three couples with elegant movement. But the most fantastical part of the piece is the finale, when all of the male dancers lift their female partners up in grand jeté leaps in rounds one after another across the stage.