One of the exciting parts of watching the Sarasota Ballet dancers is the seemingly never-ending growth of their technique and artistry. This was especially evident this past weekend as the company added two works to its already impressive repertoire list. Marcelo Gomes' "Dear Life" and George Balanchine's "Theme and Variations," along with Sir Frederick Ashton's "Illuminations," made up the dazzling triple bill "Metropolitan," performed at the Sarasota Opera House.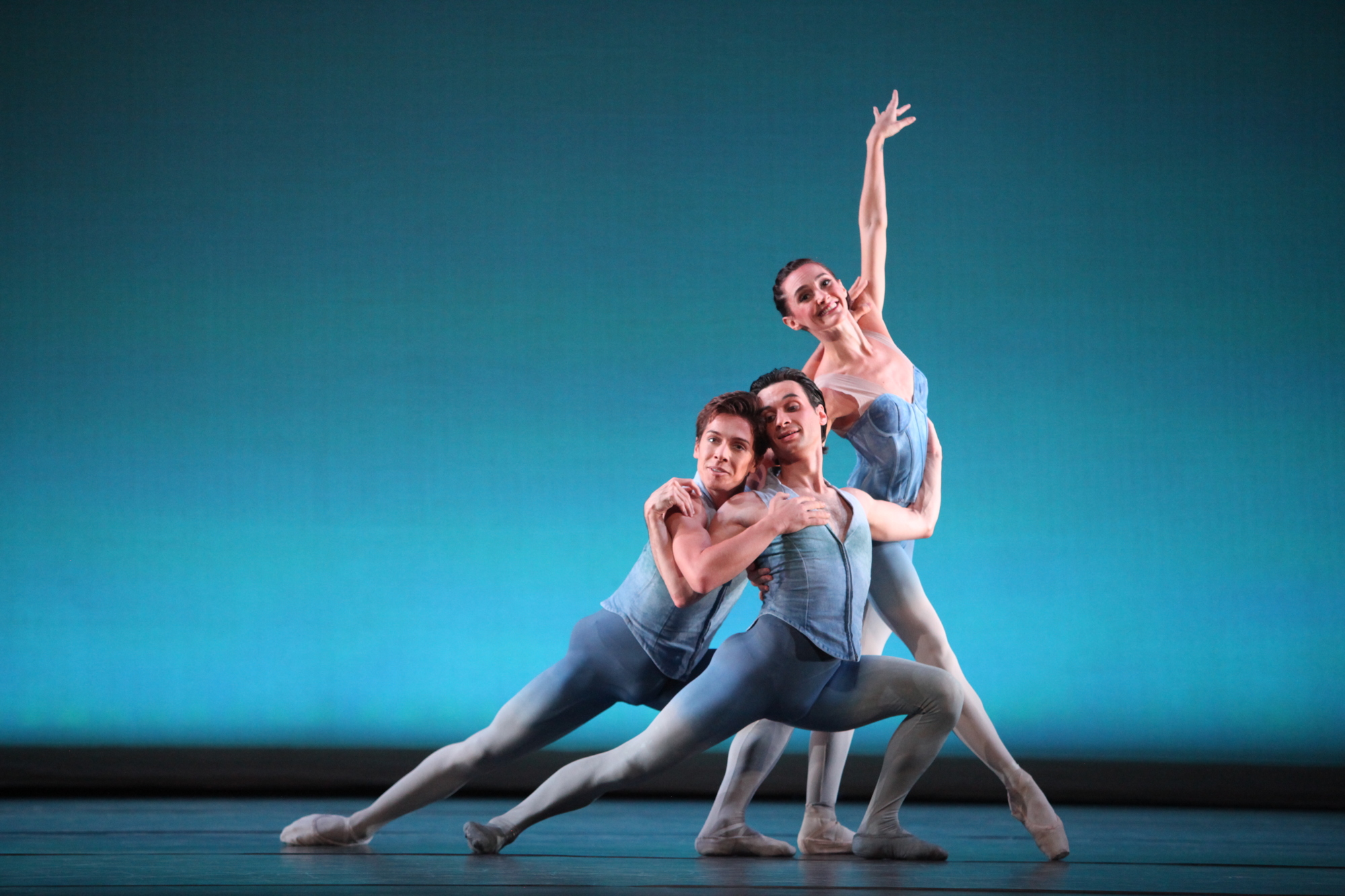 "Dear Life," set to Beethoven's famous 7th Symphony, opened the evening with a bare-chested Ricardo Rhodes appearing from behind the closed curtain while the orchestra was warming up. Rhodes plays a dying man who decides to write a letter to his own life to express his gratitude and revisit many memories and emotions he has endured. In this world premiere, Gomes seemed to perfectly showcase the strength of the dancers while still managing to challenge them. Whether it be the passionate pas de deux between Rhodes and "His Love" (Victoria Hulland), or the sprightly pas de trois representing "His Youth" (Samantha Benoit, Logan Learned and Ivan Duarte), the dancers embraced Gomes' choreographic style with confidence and enthusiasm. Hopefully, this is just the beginning of a choreographic partnership between Gomes and the Sarasota Ballet.
Next on the bill was "Illuminations," first performed in 2013 by the company. Ashton choreographed "Illuminations" in 1950 to Benjamin Britten's settings of poems by Arthur Rimbaud on the New York City Ballet. The ballet portrays the poet's turbulent life and struggles between his Profane and Sacred loves. Ricardo Graziano (The Poet), Ellen Overstreet (Profane Love) and Amy Wood (Sacred Love), all reprised their roles with even greater conviction than in 2013. Graziano, who was out most of last season due to an injury, is looking stronger than ever. Wood's ethereal quality is the perfect contrast to Overstreet, who danced with a sense of abandonment and new-found maturity.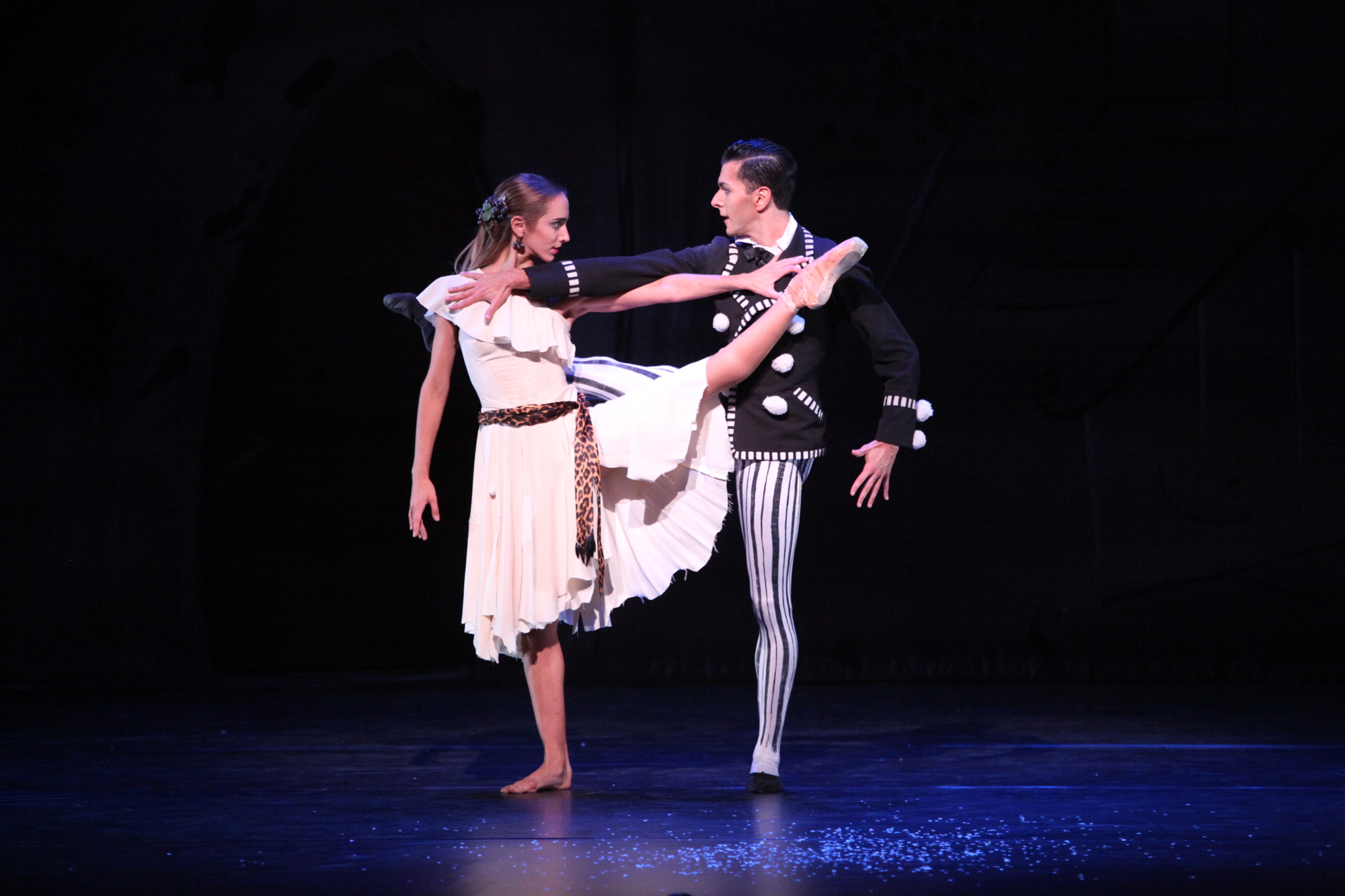 Perhaps the most coveted Balanchine work to perform is "Theme and Variations." The exposing choreography requires a unified corps de ballet and a dynamic principal couple. The Sarasota Ballet nailed it. Kate Honea and Lucas Erni open the ballet with a series of tendus and proceed to perform almost every step in the Balanchine vocabulary. Honea has always been known for her lightning-speed footwork, but she hit a new level of artistic excellence last Friday evening. Erni, new to the company this season, is definitely one to watch. He and Honea tackled even the most challenging steps with a calm elegance. Other standouts were Dagny Hanrahan and Elizabeth Sykes in demi-soloist roles who danced with freedom and impeccable musicality.
The Sarasota Orchestra, conducted by Ormsby Wilkin, played beautifully the entire evening. Another special treat was tenor Jason Ferrante, who sang flawlessly during "Illuminations."