In the world according to Shakespeare, the forest is a magical place, where anything can happen. To stage its current production of "A Midsummer Night's Dream," the Asolo Conservatory chose the non-metaphorical, tropical splendor of Marie Selby Botanical Gardens. And, yes, the results are magical.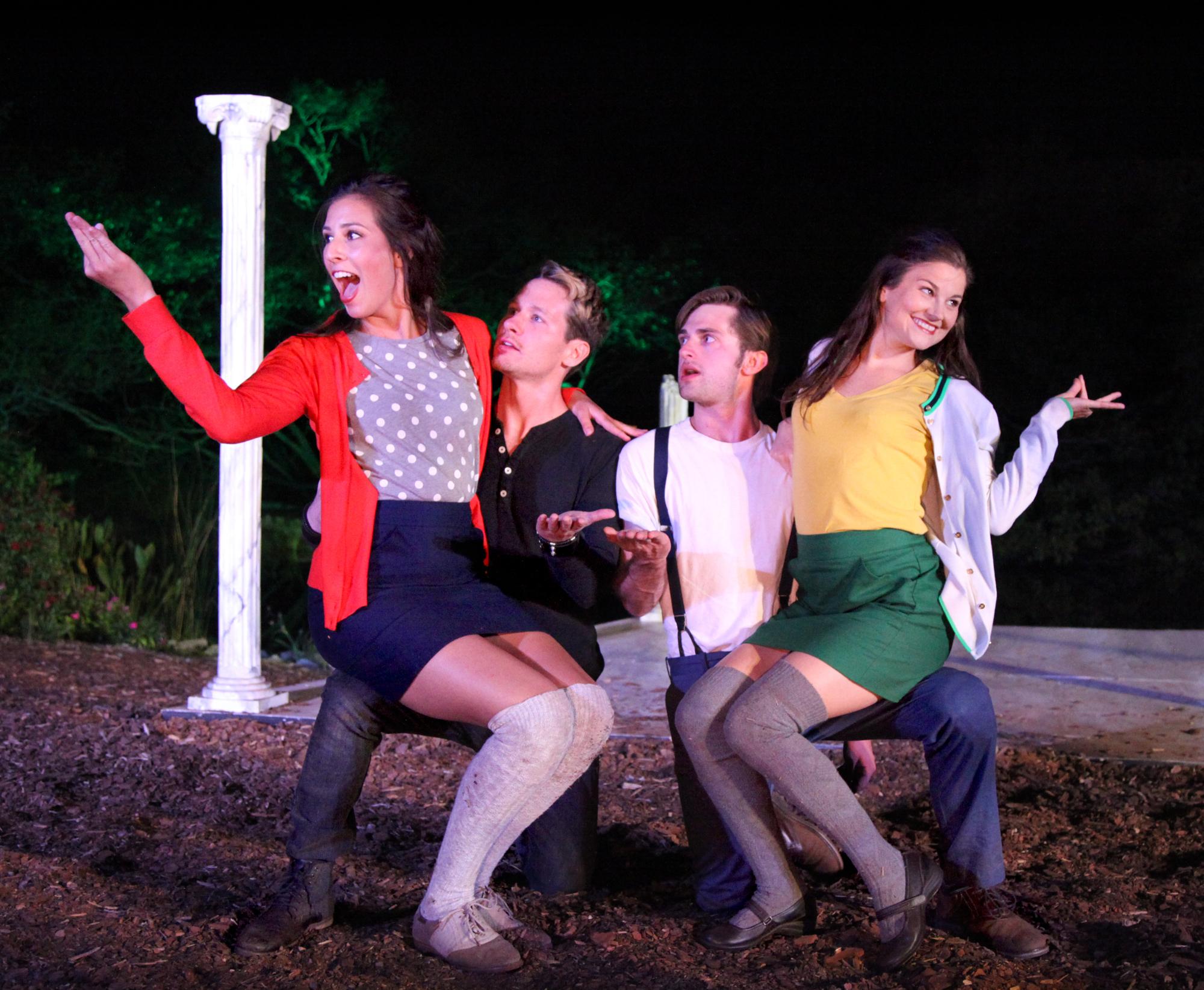 Of course, you could stage this play in a warehouse, and it'd still work. Shakespeare doesn't need scenery to work his magic. But the riotous, lush greenery certainly doesn't hurt. As to what happens …
The tale is as convoluted as a child's explanation for a broken lamp. In oversimplified terms, there are two sets of lovers. They're mismatched, thanks to human law and adolescent folly. The lovers flee to the woods and get entangled in the sexual politics of the fairy kingdom. A troupe of bad actors suffers the same fate. Magic flowers swap affections and give one amateur thespian a donkey's head. But in the end, everybody falls in love with exactly the right person and walks away with a species-appropriate head. The bad actors perform their bad play at last. Then Puck, the most mischievous sprite of all, tells you it was all just a dream. So don't worry about it. Go home.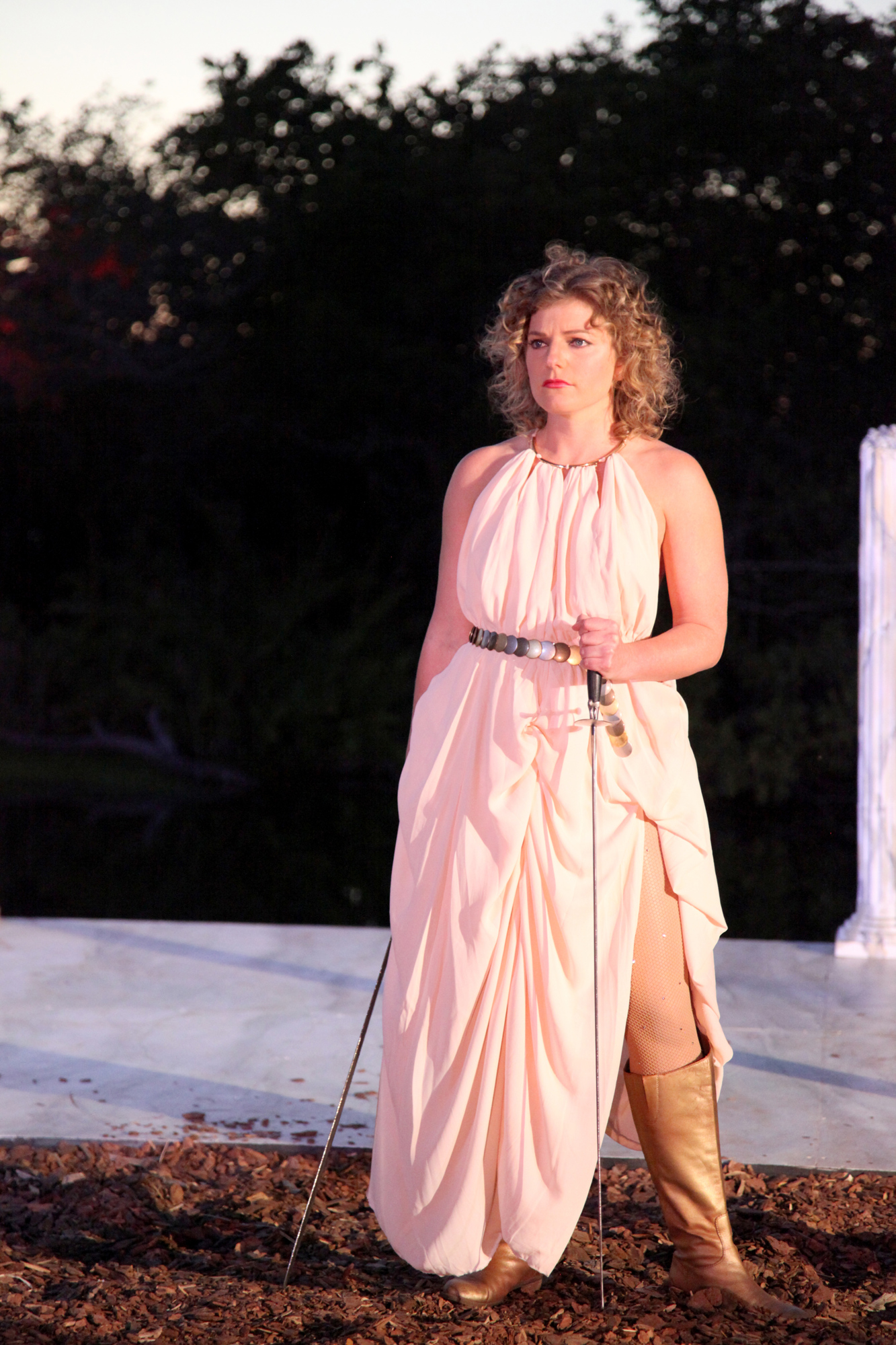 Director Jonathan Epstein is an excellent trip guide on Shakespeare's waking hallucination. The play is over-the-top and all-for-fun — and still manages to surprise you, no matter how many times you've seen it. Shakespeare gets you drunk with language, and Epstein doesn't spill a drop of the strange brew. In one particularly nice touch, Puck ends a rhyme with the original Elizabethan pronunciation — and then corrects himself …
Oberon: What night-rule now about this haunted grove?
Puck: My mistress with a monster is in loave — love.
I loave it.
As noted, the Bard's wordplay would intoxicate in any setting. Here, a brilliant creative team dreams up the ideal visual equivalent.
Costume designer Becki Leigh decks out the mortals in upscale summer casual and fits the fairies with shimmering butterfly wings and flashing light strips — a combination resembling a hybrid of the festival crowd at a Phish concert and the serpentine dancers of the fin de siècle. (I'm thinking Loïe Fuller, and the imitator that the Lumière Brothers caught on camera.)
Eliza Ladd's choreography exploits the possibilities of the actors' wing-like capes and the gardens' physical environment. (Something tells me she had Fuller and her followers in mind.) Chris McVicker's set is an improbable slice of classicism, imposed on Selby Gardens' Henri Rousseau-like greenery at an inlet's edge. (It reminds me of Maurice Noble's backgrounds in the Warner Brother's cartoons, if you'll pardon another obscure reference.)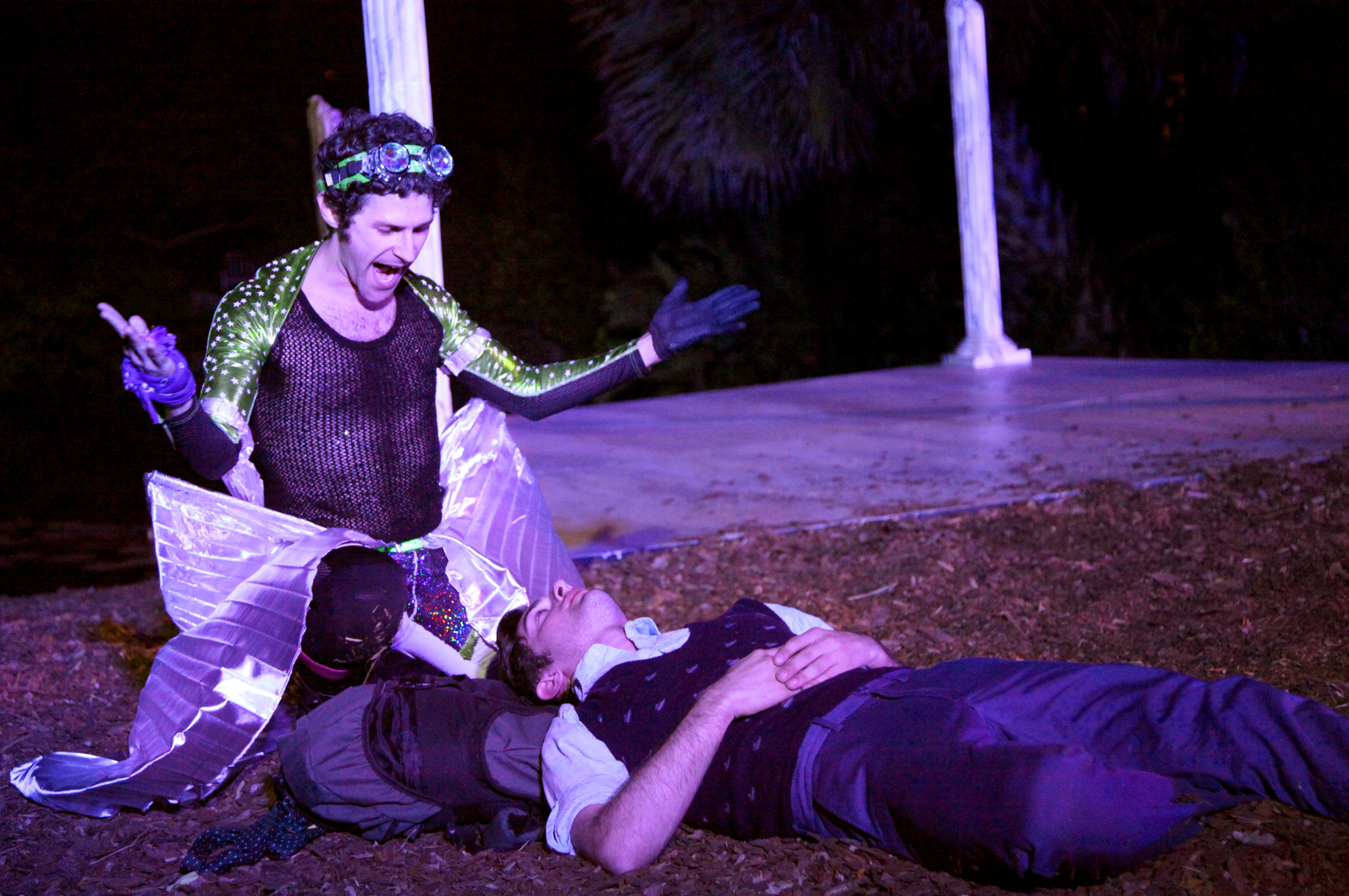 The third-year student actors populating Shakespeare's Looney Tunes adventure have a swell time, with most playing multiple roles. For the foolish mortal couples, in this corner we have Lysander (Nolan Fitzgerald Hennelly) and Hermia (Amber Lageman); with Helena (Colleen Lefeber) and Demetrius (Dustin Babin) in the opposing corner. The complicated flow chart of their girl fights, guy fights and misunderstandings could ruin a graduate student's weekend. Raging hormones (or fairy magic) make adolescents do silly things, and there's an end on it. Anthony J. Hamilton and Mary Ellen Everett do double duty as Theseus and Hippolyta (stately human rulers) and Oberon and Titania (wanton fairy principalities). Andrew Bosworth's Puck is a standout — a prankster of planetary proportions, with the dry wit of a Neil Patrick Harris. Aleksandr Krapivkin's Peter Quince leads his semi-talented, multicultural acting troupe (Wes Tolman, Christopher Carlson and Amy Helms) like a poor man's Stanislavski. Kedren Spencer is bray-out-loud hilarious as "Nikki Bottom," the asinine actor who temporarily winds up with an ass' head.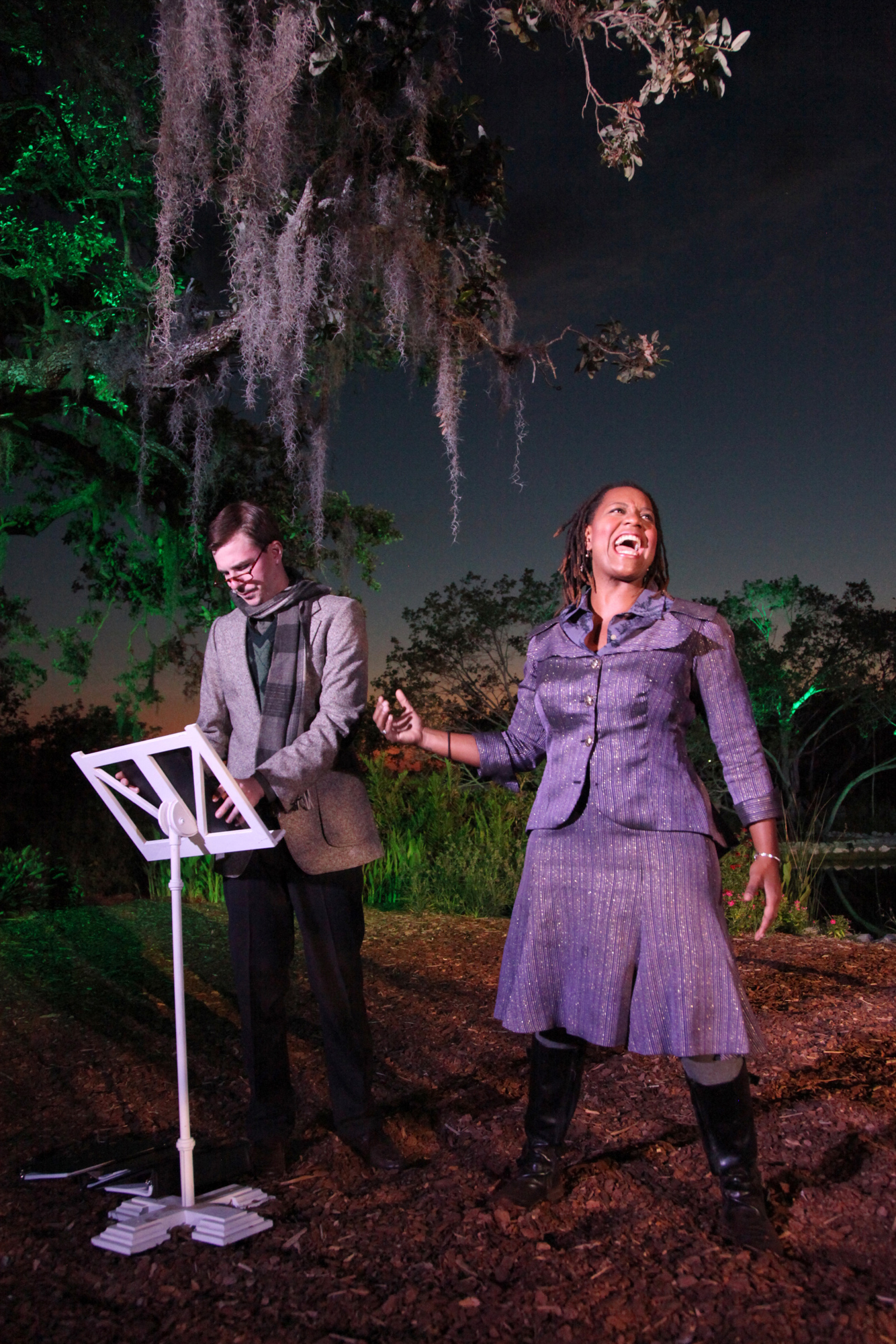 It's all actually funny. Which might be the most magical thing of all.
After 400 years or so, Shakespeare's jokes can fall flat. Epstein and the creative team successfully translate his Elizabethan verbal pyrotechnics into action and attitude. This production makes "A Midsummer Night's Dream" a physical comedy — and the old jokes work. You don't even have to think too hard.
If you do, there's much to think about.
Beneath the comedy, Shakespeare's play is dense with meaning and implication, including a multitude of eyeball references; a collision of mangled Bible verses and pagan horseplay; an astute analysis of actors' egos; and a subtly implied insult to easily offended theatergoers. I even noticed a dirty joke I'd never noticed before.
But these enchanted woods are deep.
And there are more things in Shakespeare's world than are dreamed of in this review.