"Kedi" is a whimsical and philosophical meditation on the cat's existence in a human world. It's filmed in Istanbul, home to thousands of street cats who are revered, worshiped and loved by everyday human beings whose lives are enriched by their presence.
As tales spin about how felines have changed their lives, we follow these fascinating creatures as they navigate through the neighborhoods of a bustling city. Best of all, we share their movements from the cat's point of view. Elegant tiptoeing through the tiniest of spaces, peacefully napping and indulging in that constant curiosity they're so well known for, we get a feel for what it's like for a cat living amongst humans. And it's joyous. 
Men, women and children from all walks of life wax poetic on how these royal vagabonds are perceived. "They absorb all your negative energy. "People who don't love animals can't love people either." "It's like having contact with an alien." "A cat meowing at your feet, looking up at you, is life smiling at you." Well, you get the drift — the bond is downright spiritual.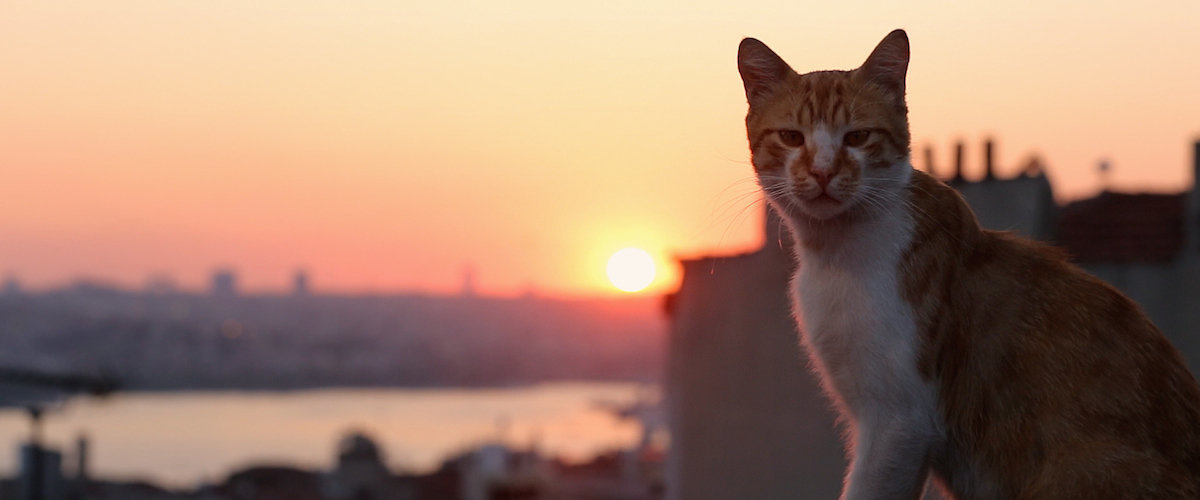 Ceyda Torun directs this delightful documentary (her first) with such insight and love that it's infectious. She and cinematographer Harlie Wuppermann have constructed an ode to the cobblestoned city of Istanbul as well as the cat. Aerial shots of the ancient metropolis are as breathtaking as the azure blue waters which surround it. Superb editing enhances the incredible montage of exquisite feline faces that tug at your heartstrings at every graceful turn. And Kira Fontana's musical scoring is so in sync with the visuals it's like a gin & tonic for the soul.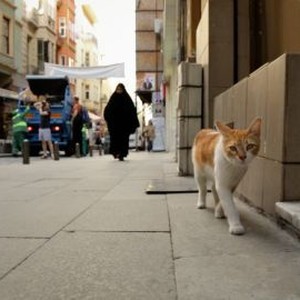 For 80 minutes, "Kedi" (Turkish for "cat") lifts our spirits, sweetly entertains and makes us smile. But most importantly, it celebrates co-existence in a world which seemingly can't grasp the concept. It reminds us that we're alive and well as cats demonstrate they can bring out the best in us.
There was a young child waiting for her parents in the lobby after the screening of "Kedi" and I asked her if she liked it. She shyly nodded and I replied, "What did you like about it?" She thought for a moment and with a big smile said, "Everything." Ditto.