The Rosemary District will welcome a new face this fall as Servandos moves into the space previously occupied by Darwin's on 4th.
Matt Dively, Sarasota native and owner of Blu Que Island Grill on Siesta Key, will open the new Mexican restaurant this November in the historic 4th Street building. According to Dively, he plans to show off the restaurant's brighter, more colorful interior with a Halloween party before officially opening in early November.
"I've been wanting to open something up downtown for a long time," Dively said. "When I saw this building was available, I was really excited. This neighborhood has a lot going for it. It will be nice to work downtown and meet more local diners."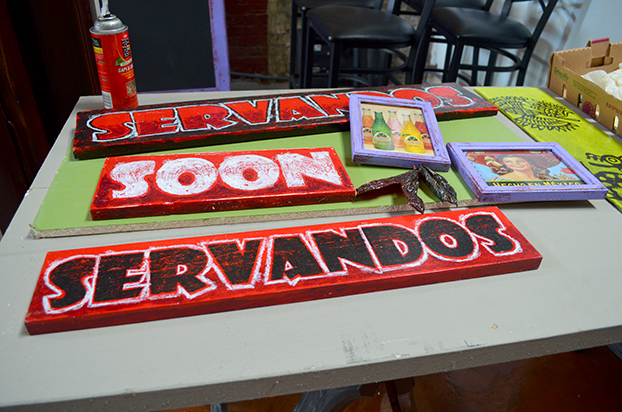 Dively opened Blu Que with his family nine years ago, and he says he's since earned a reputation for the restaurant's smoked meats and Southwest flair, which he plans to incorporate into his new venture.
The restaurant, which borrows its name from Dively's close friend and Blu Que's head chef, will serve authentic Mexican cuisine with an American Southwest twist.
Dively says he looks forward to working in a new part of town, and he has big plans for the space, including weekend entertainment by mariachi bands and other local musicians on the building's indoor balcony; weekday happy hours from 4 to 7 p.m., featuring half-priced drinks and appetizers in the bar area; potential late-night food from Thursdays to Saturdays and half-priced taco nights and other themed evenings.
"I want to provide something I think Sarasota needs," Dively said. "People want a cool place to come and enjoy a few drinks after work. Hopefully, we can be that spot."