University Park Country Club
Give the gift of a golf or dining experience at University Park Country Club! Enjoy our Championship 27 Hole Golf Course, and join us for lunch at The Park Grille & Café for contemporary cuisine. Purchase these versatile gift cards in any amount at our Golf Pro Shop and find unique gifts for everyone on your list. Golf Pro Shop is open 7 Days a Week, 7:00am-5:00pm.
---
Art Ovation Hotel - Tzeva
Nestled inside Sarasota, Florida's art-focused boutique hotel, Art Ovation Hotel Autograph Collection, Tzeva features modern Mediterranean cuisine with Israeli influences that shine in beautifully plated dishes full of bright colors, unique flavors, and global spices that combine cultural traditions and modern touches. Visit www.tzevasarasota.com to learn more!
---
At Bartlett Jewelers, we have established a tradition of trust in the community by offering only the finest in bridal and fashion jewelry. We provide expert jewelry repair services, free jewelry cleaning and inspection. Your trusted neighborhood jeweler since 1973.
---
Looking for inspiration? Look no further than Boca Boutique. We know it is vital to your overall happiness to feel comfortable, rested, and inspired in your home. Our mission is to inspire and empower individuals to live their best lives by creating a home environment that promotes wellness and balance. Boca Boutique is here for you, your pet, and your home. We cannot wait to meet you!
---
Give the gift of unforgettable Circus Arts experiences this year! Everyone will love tickets to our holiday shows, A Brave New Wonderland at UTC and Candyland at the Sailor Circus Arena. Treat yourself or a loved one to a chance to fly—or tumble or soar on silks—in a CAC recreational class. Celebrate with The CAC! Go to CircusArts.org for tickets and class registration.
---
Jess Jewelers is your local jewelry experts for over 33 years. Specializing in Bridal and Custom design pieces with 3GIA Graduate Gemologists, free gem identification and repairs done right and on-site. Looking for that one of a kind piece or something trendy we're your place! Come to our Christmas Open House: Saturday Dec. 16th 10am-8pm in downtown Bradenton!
---
McCarver & Moser Jewelers
McCarver & Moser Jewelers are sophisticated with extensive design collections from all around the world. We provide customer service that exceeds expectations with our knowledge, hand-crafted designs and personal concierge team that represents over 115 years of experience. Making our customers happy and beautiful is our passion. We are Your Jeweler for Life!
---
Sirius Day Spa, Salon & Med Spas
Treat yourself or a loved one to the #1 Award Winning Spa. We're a full service hair salon, spa and medical spa featuring state of the art services, 11 treatment rooms, Serenity Lounge, 200+ services including Massages, Facials, Botox, Fillers, Laser Hair Removal, IPL, Morpheus8, Lash Services & More! For every $100 gift card purchased, receive a $10 bonus card! Happy Pampering!
---
Alcover Massage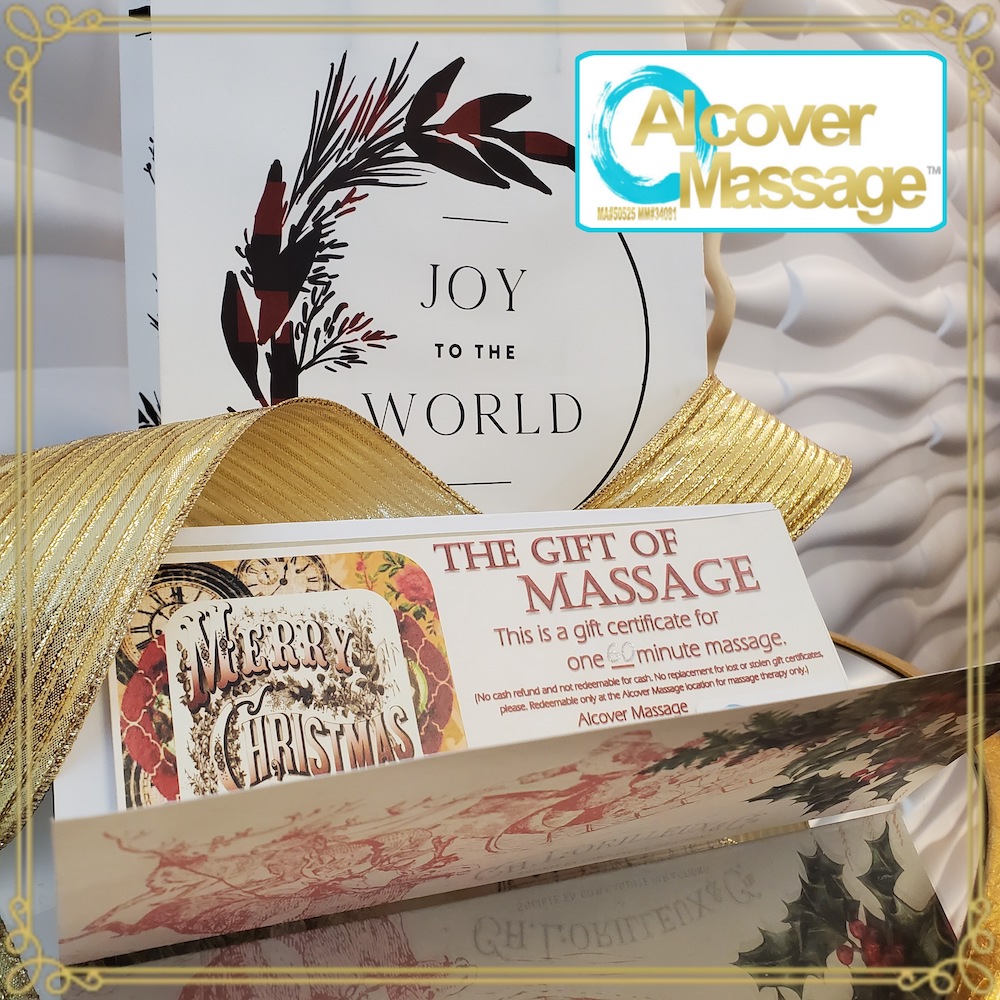 Give the gift of massage to all on your list and don't forget yourself! Receive 10% off any package or massage (one time offer per person). Offer valid until Dec. 31, 2023. Come join us for our Holiday Open House on Dec 7th, 5-7pm. Free to attend, special offers, mini treatments. Donations benefit Hope Family Services. Now Hiring Talented, Experienced Massage Therapists.
---
Albritton Fruit Co, Inc.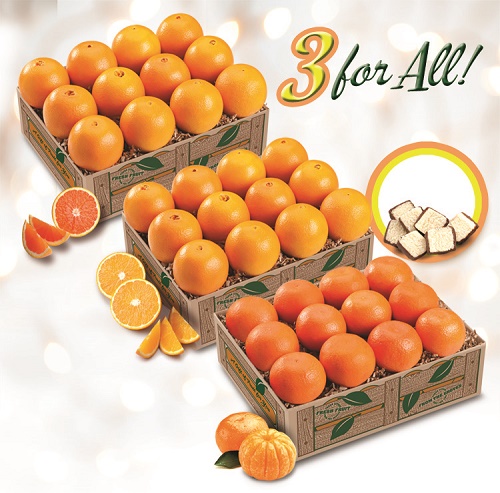 Send the sweet taste of sunshine to your loved ones this holiday! Have you ever tried a zipper-peel Honey Sweet Tangerine or a unique Honey Bell? Family owned & operated since 1880, Albritton Fruit Co. has been creating gift baskets full of the freshest varieties of fruits & tropical treats, bundled in nostalgic baskets or as a holiday wreath. Get your orders in soon!
---
Asolo Repertory Theatre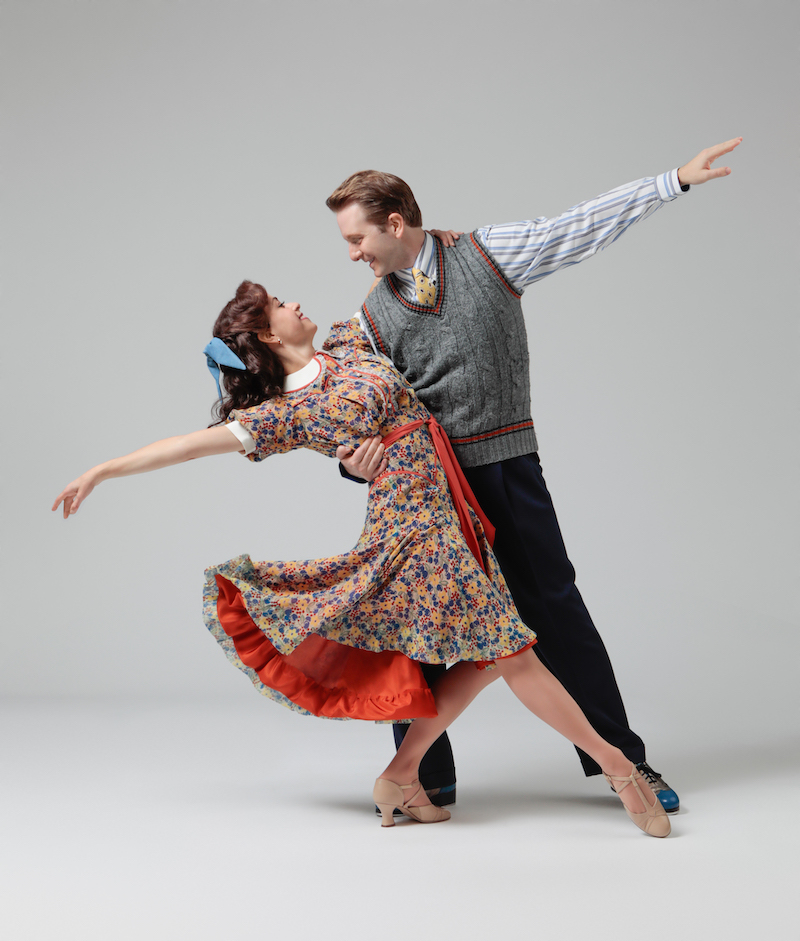 Put on your dancing shoes as you are transported back to the Roaring Twenties by Crazy for You, the Tony Award®-winning, Gershwin tap-dancing sensation, features iconic songs such as "Someone to Watch Over Me," "I Got Rhythm," and "Embraceable You." This romantic musical comedy is brand-new production of a deliciously old- fashioned musical.
---
Blue Door Spa & Salon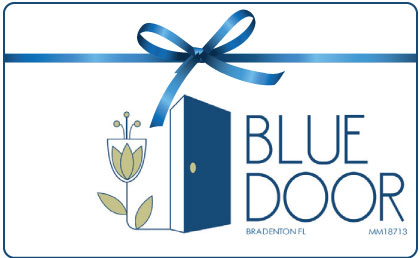 Tis the season to give the gift of Spa this Holiday season. Blue Door Spa & Salon is a multi-award winning, Luxurious Day Spa and Hair salon. Serving the local community for over 17 years. From head to toe, all your beauty needs are taken care of. Relax in an environment with YOU in mind, enjoy the sauna, relax in our lounge, all while snuggled in a fluffy robe. Gift Card deal spend $100 and get $20 FREE.
---
Coffrin Jewelers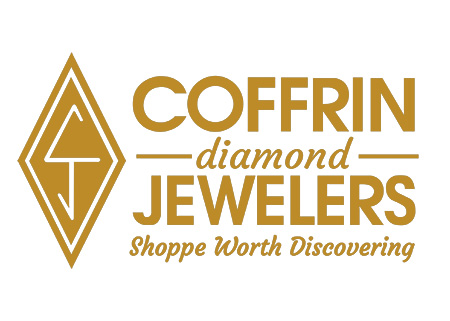 Celebrate the holidays with Coffrin Jewelers, your trusted destination for 43 years of timeless elegance. Our new 3400 sq ft store boasts an Estate Room, Men's Room with Rolex, and a dazzling Diamond Room. Ample parking ensures a stress-free shopping experience. Elevate your festivities with Coffrin's legacy of excellence.
---
Elysian Fields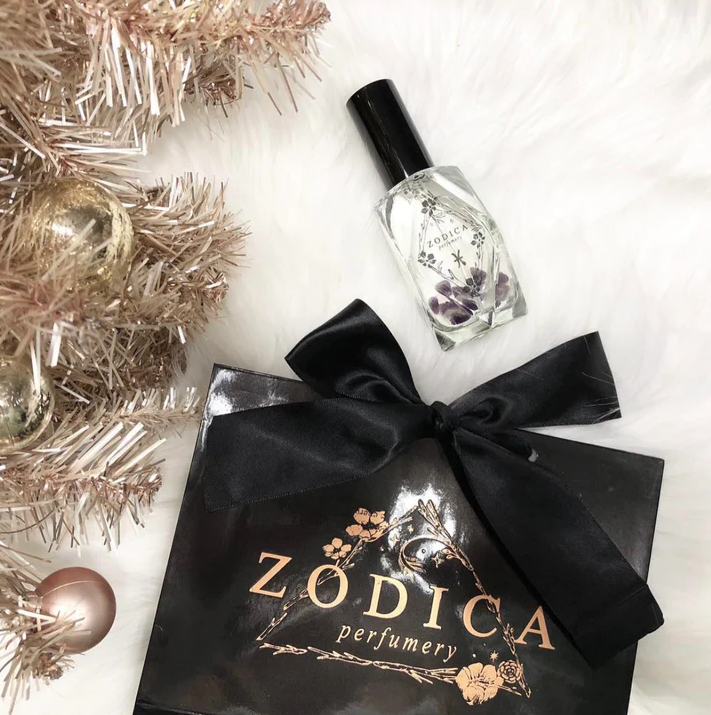 Looking for unique & beautiful gifts? Elysian Fields is your destination for conscious living. Unique selection of books, crystals, cards, candles, jewelry and so much more. We also offer intuitive readings by the best readers in the area. Exclusive location for ZODICA perfumery! Fill your list with meaningful gifts. We are locally owned & look forward to meeting you!
---
Golf Car Outlet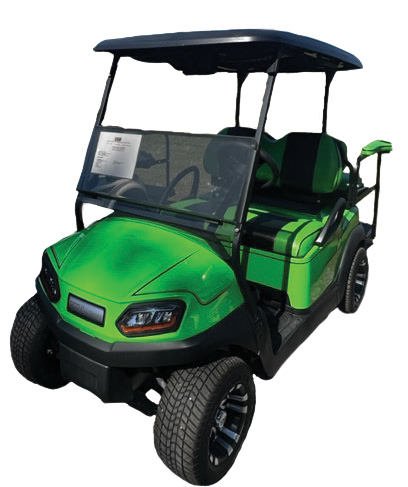 Golf Car Outlet is family owned & operated with 20+ years of golf car experience. Whether you're looking to a purchase new or used car we can customize, refurbish or repair your golf car. We are an authorized Dealer for Elite EV, Yamaha, Vivid EV, LSV golf cars along with Trojan and Lithium batteries! Merry Christmas from GCO Team & The Miller Family!
---
Goodwill Manasota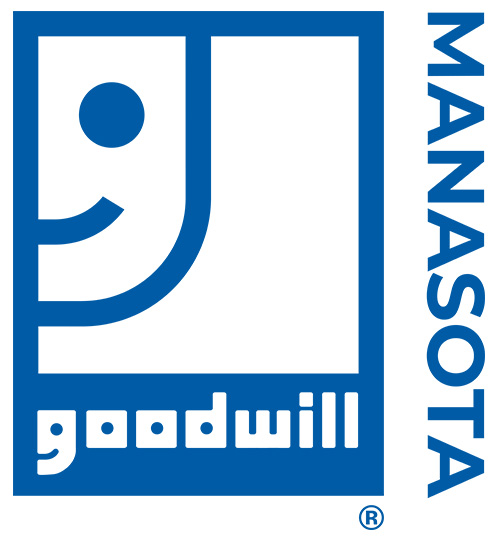 Goodwill Manasota is an industry leader in workforce development and innovation, serving all of Sarasota, Manatee, DeSoto, and Hardee Counties and parts of Charlotte and Lee Counties. We believe in offering all people - especially those with obstacles to employment - a helping hand and the opportunity for a better life.
---
Jan Lewis Gallery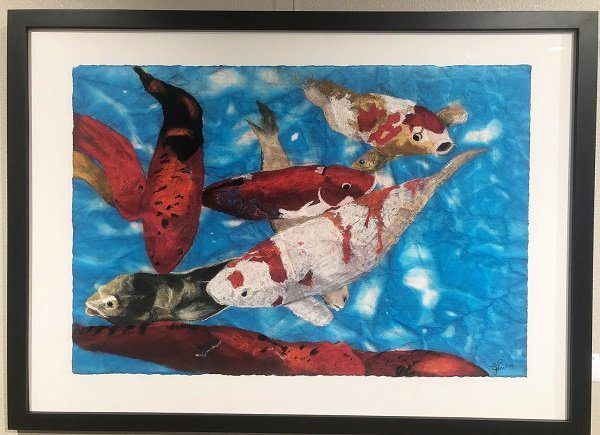 Jan Lewis Gallery is Artist owned and exhibits original paintings, fine art prints, photography and features hand made jewelry by silversmith Ronetta Krause. Come in and explore a world of art from realism to abstract in pastel, ink, oil and mixed media, you may discover the perfect work of art for your home or office. We offer local delivery and happily arrange shipping.
---
Jumpin Fun Inflatapark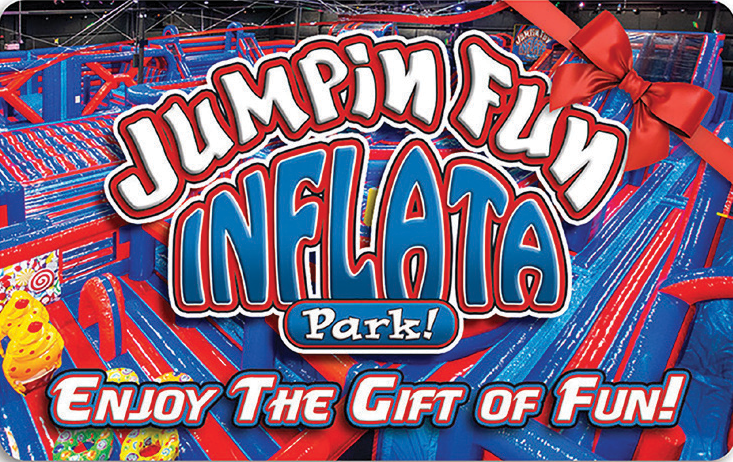 Holidays are coming! Jumpin Fun gift cards make great stocking stuffers! Special offer: $50 card for $40 or $100 card for $75. Valid 11/21/23 - 1/31/24. Your Holiday Fun Park!
---
Le Macaron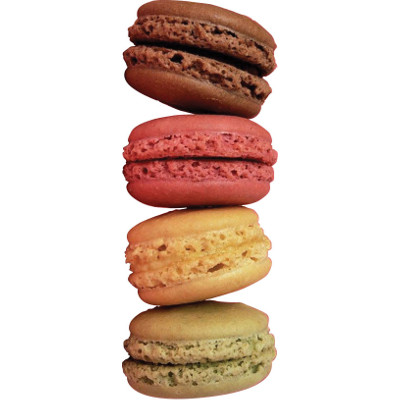 Handcrafted by our team of French chefs, these classic pastries come in unique flavors like Sicilian Pistachio & Mango Jam. We use the finest gluten free ingredients. Visit our pâtisserie to enjoy French Macarons, quality French gelato, classic French pastries, European-style beverages & homemade candies. Try our Seasonal Macaron, Gingerbread. Order your gift boxes now!
---
Mana's Market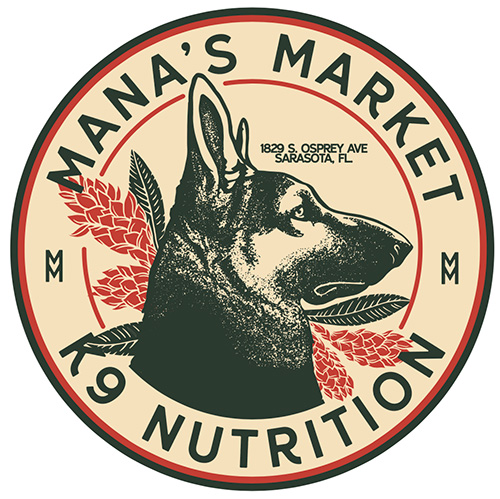 Discover Mana's Market, where the spirit of a 'peaceful warrior' embraces your pet's well-being. Founded by K9 enthusiast Jason Coffrin, our curated selection includes premium dog and cat nutrition, supplements, and grooming essentials. Pamper your pets while you savor a beer and sandwich. More than a market, it's a celebration of love for your furry friends.
---
Manasota Flooring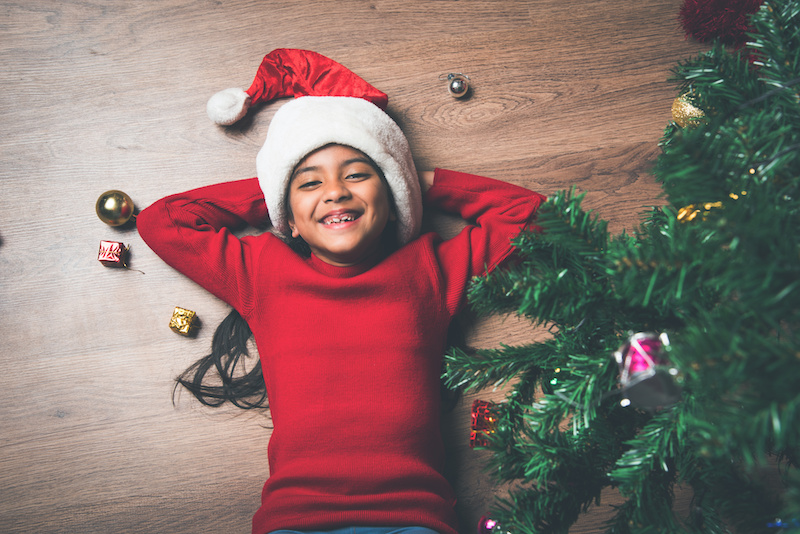 Founded in 1973, we are a family-owned and operated business with 40+ years of flooring experience and expertise. Our showroom sales consultants are very knowledgeable and will help you choose the perfect flooring to fit your lifestyle and budget. We will give you all the information you will need for any type of flooring you're interested in, whether home or business.
---
Massage Envy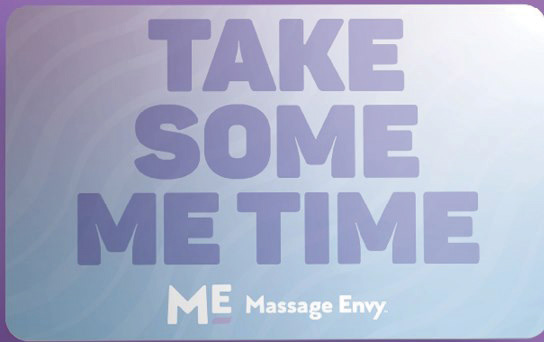 Give the gift of ME time this year for the holidays! We could all use a little more self-care these days! Encourage someone you care about to put themselves first with a gift card that lets them choose customized experiences and goes where they go. Massage Envy gift cards - easy to give. Easy to love!
---
Miller's Dutch Haus Furniture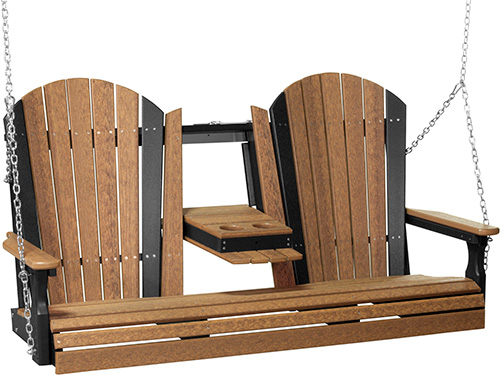 'Tis the season of giving! Shop handcrafted furniture and gifts at Miller's Dutch Haus Furniture. Take 15% off all outdoor poly furniture and 10% off all in stock furniture during December. Follow our Facebook (@Miller's Dutch Haus Furniture) or Instagram (@dutchhausfurniture) to enter our 12 Days of Christmas giveaways! Happy Holidays from the Miller Family!
---
Molly Maid of Sarasota, Manatee & Charlotte Counties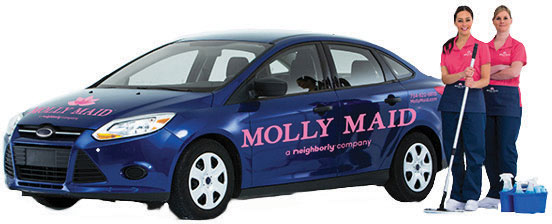 Holidays are stressful! Choose Molly Maid for all of your holiday cleaning needs, before and after the Holidays. Let us do all the work while you relax and enjoy your family and friends. We even offer gift certificates for those hard to buy for on your list. Happy Holidays from Molly Maid.
---
Molly's! A Chic and Unique Boutique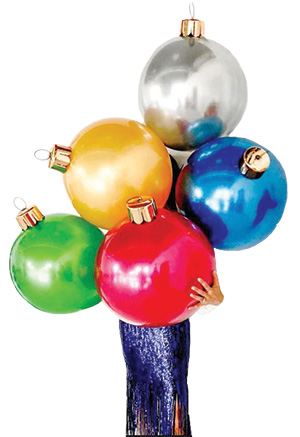 Molly's has been voted the #1 Gift Store in Sarasota many times since it opened 12 years ago. The Inflatable Ornament® by Holiball is now offered at Molly's! These bright, bold ornaments make a BIG holiday statement. Inflatable, deflatable, re-useable and storage friendly. Made for indoor/outdoor use and can even float in your pool. Many Colors and Sizes available.
---
Red Barn Flea Market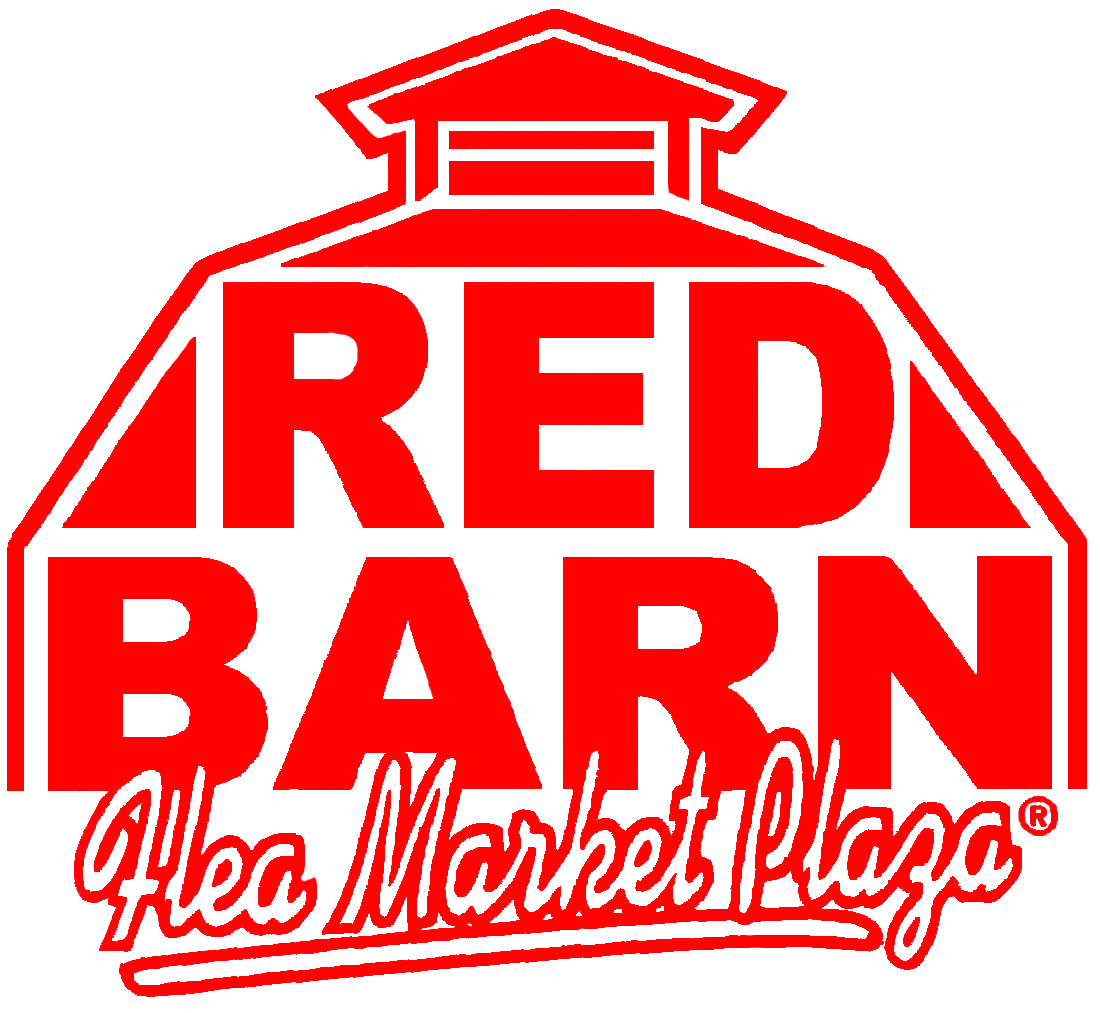 Truly a unique one stop shopping destination, the Red Barn Flea Market has something for everyone! We have gift shops, diamond and gold jewelry stores, sports memorabilia, collectibles, bicycles, electric bikes, toys, gaming shop, kids ride-on toys, clothing, shoes, handbags, boots, hats, fishing gear, customized gifts, unique art, perfume, baked goods and much, much more!
---
Rowlette Academy for Arts and Communication K-8
At Rowlett Academy K-8, the rigor set by our state's curriculum is enhanced through the integration of arts, communication, and leadership. We offer a variety of arts classes and Spanish. All students set personal and academic goals to grow as confident leaders. Visit our website to learn how you can make Rowlett Academy K-8 your school of choice: www.rowlettacademy.org.
---
Spot the Elves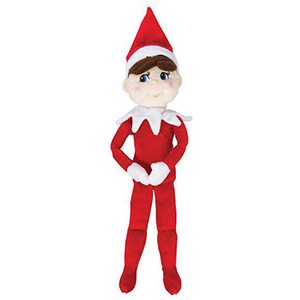 More than 15 mischievous elves are hiding inside and outside, so be sure to look high and low. Record what they're doing and drop off your entry form at The Lakewood Ranch Information Center. Entry forms can be picked up from any of our Main Street businesses.
---
Tailored Closet & Premier Garage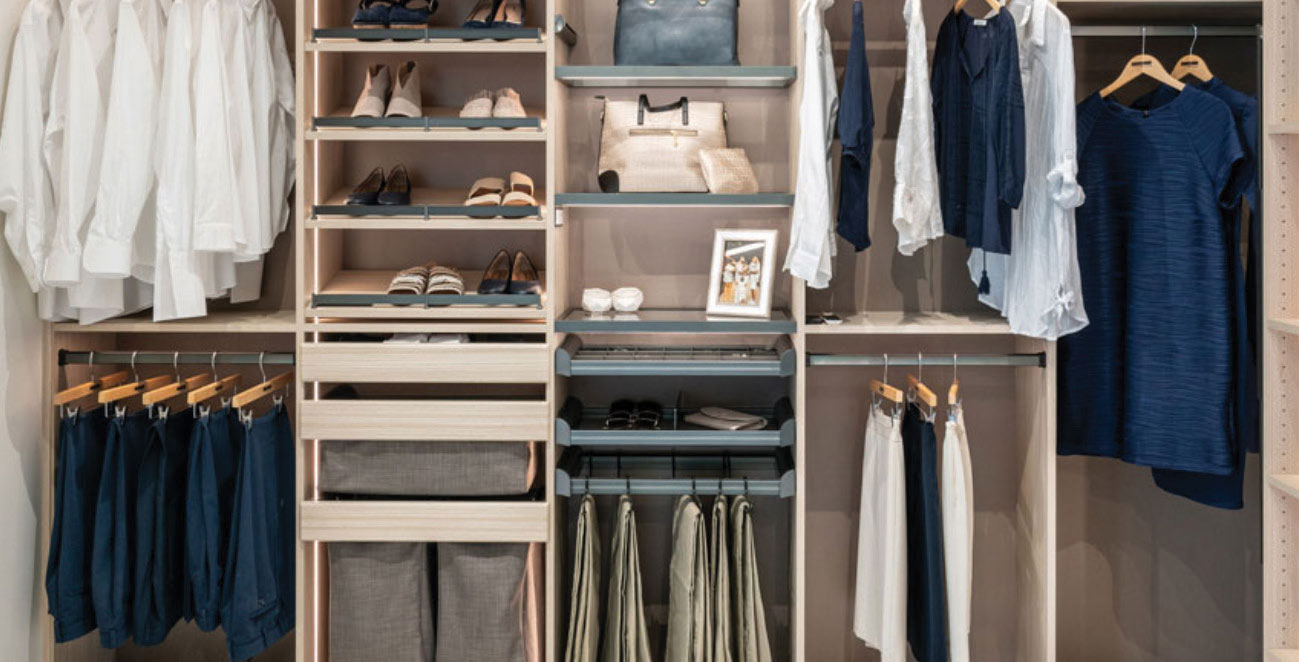 Give a truly tailored gift they will love everyday! As your locally owned, whole home organizational specialists, we are dedicated to bringing outstanding service and personalized organization solutions to you. The owner, Steve Jacoby will work closely with you to be sure your closet, garage and other interior spaces turn out exactly the way you want. Happy Holidays!
---
The Om Shoppe & Spa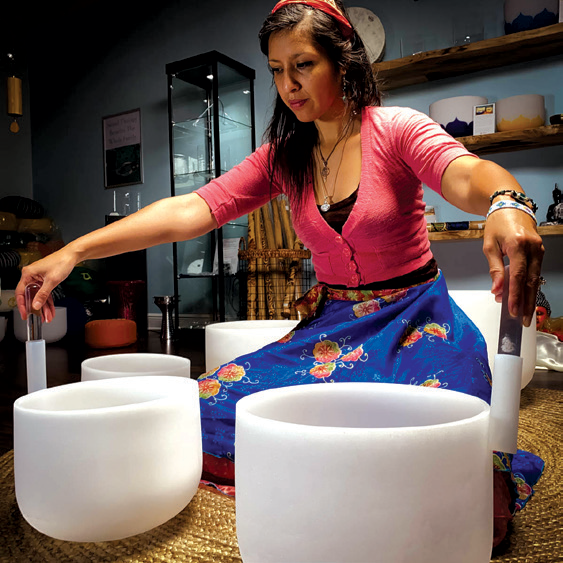 4801 South Tamiami Trail, #5
Sarasota, FL 34231
941-706-3257
Shop: TheOmShoppe.com
Book: TheOmShoppeandSpa.com
Welcome OM come shop our 3200 sq. ft. haven of crystals, EMF protection, crystal singing bowls, crystal lamps, aromatherapy, meditation tools & classes, books, sound healing & spa treatments. All from organic & natural sources that will definitely thrill you with a selection of meditation & energy inspiration you won't find elsewhere in Sarasota. Free Gift with Purchase!
---
The Sarasota Ballet School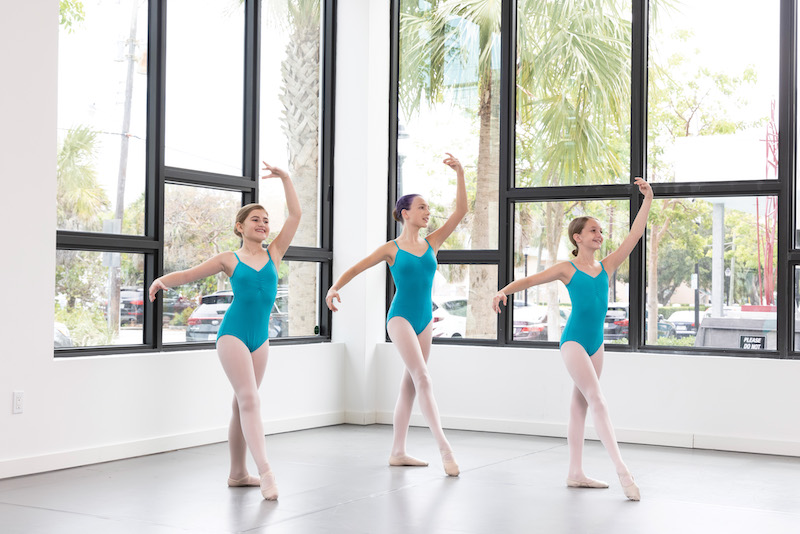 Want to see the love of dance ignite in your child's heart? Give the gift that keeps giving: The Sarasota Ballet School dance classes! With our exceptional dance program, students develop and improve their coordination, confidence, and creativity while building lasting friendships. You and your family can join The Sarasota Ballet School family at any point in the year.
---
The Sarasota Players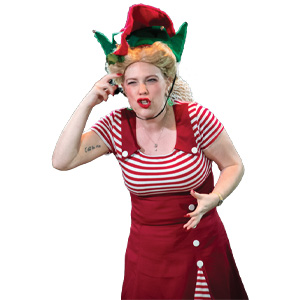 The Sarasota Players has shows and opportunities for the entire community. From family-friendly musicals to edgy plays and everything in between, there's entertainment and education for all at Sarasota's first performing arts organization. Celebrating 94 years of producing live theatre, The Players is proud to offer those who love the theatrical arts a place to call home.
---
Village of the Arts - 10th Avenue Galleries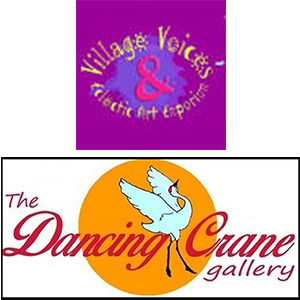 Come experience the Village of the Arts (VOTA) whether to explore or to dine! From Arte Cafe's Italian restaurant, pizzeria, bakery and market to The Dancing Crane Gallery's eclectic mix of local fine art to funky art and Village Voices & Eclectic Art Emporium: a Writing Center from conception to shelf @ Florida Authors Only book gallery and more!
---
West Florida Trimlight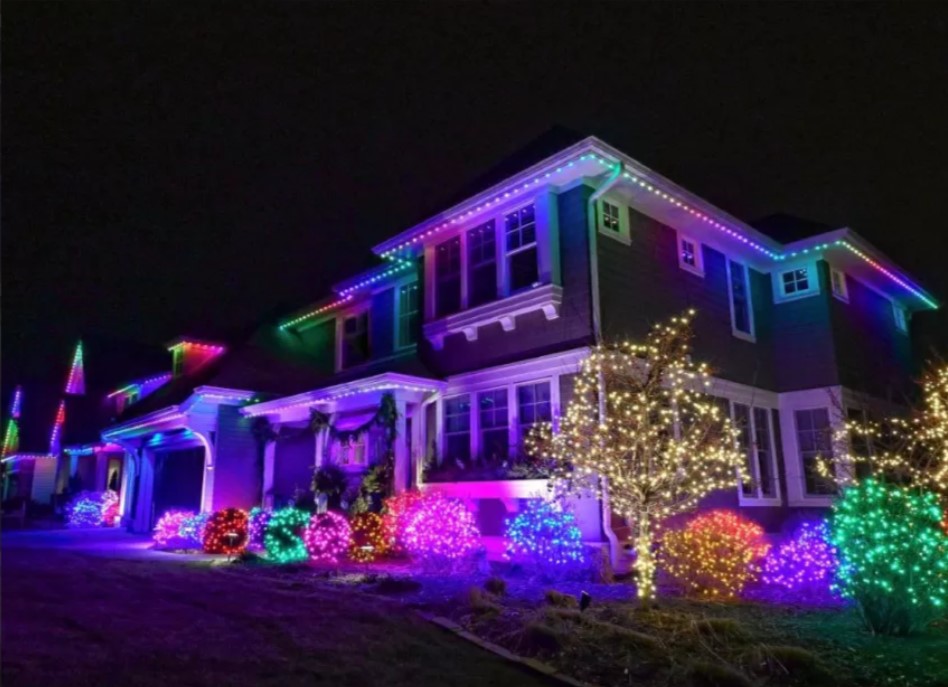 Trimlight is the original holiday/accent lighting system professionally installed on your home for holiday, accent and security lighting all year-round! Using the Trimlight EDGE app, you have the versatility to celebrate any holiday, special occasion, sporting event, or just enjoy the beautiful ambient lighting all year long. Brighten your holidays and beyond!
---
Westcoast Black Theatre Troupe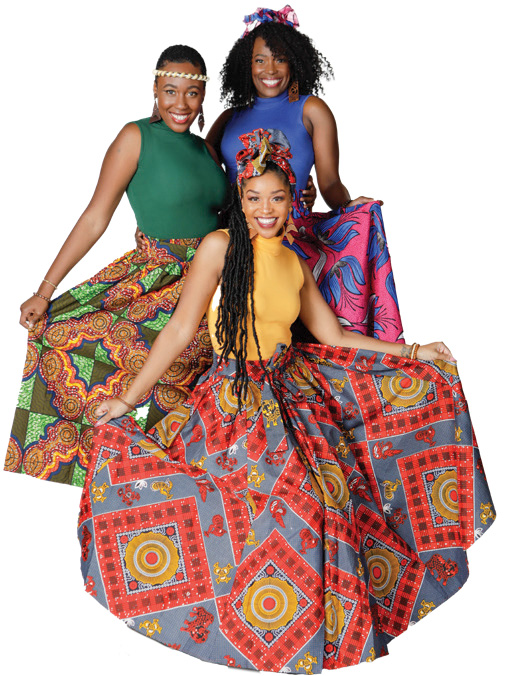 Theatre tickets make great gifts! Westcoast Black Theatre Troupe's 2023-24 season offers "Simply the Best" shows – including Broadway classics and original works. Treat the family to WBTT's Christmas card to the community, Joyful! Joyful! - running through December. Celebrate the holidays with WBTT and start a holiday tradition the whole family will look forward to!
---
Witchgrass Studio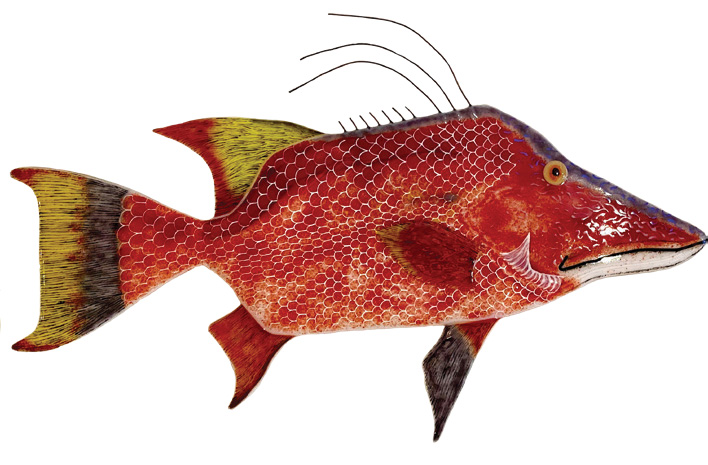 Looking for a memorable holiday gift? Witchgrass Studio brings color and light into your shopping through glass art, home decor and jewelry. The gallery is ever changing as each glass piece I create is unique unto itself. Or give the gift of an experience - classes, private parties and gift certificates available. Call or message Harriet at 907-351-3409 for more info.
---
Your Farm and Garden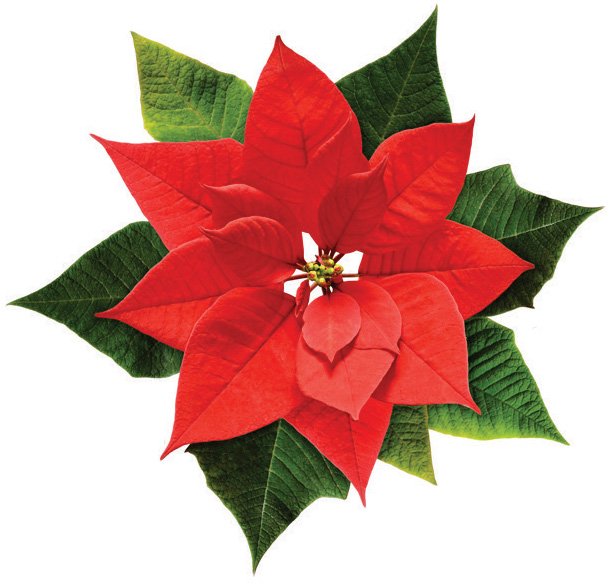 Your Farm & Garden has something for everyone on your list! Stroll the aisles and find exotic and unique plants, including designer poinsettias, that you won't find anywhere else. Eclectic gifts for home and garden , garden fountains, pots from traditional to Talavera. Gift cards are a great option too! Locally owned and ready to assist you!
---
View the complete Holiday Gift Guide below.