Sitting in his Bradenton studio, photojournalist Allan Mestel can vividly recount stories behind portraits of gravediggers, young drone operators, a woman honoring her deceased father and the last woman to live in her war-torn apartment. 
Less than a month ago, Mestel and his colleague, photographer David Graham, were suited up in protective armor on the front lines of the Russia-Ukraine war. 
Graham said they could tell how close they were to the front line by how much they felt the artillery. 
It was especially intimidating when Ukranian military personnel smiled and said "good luck" when crossing a checkpoint to a front line area, Mestel said. 
Another soldier asked the pair if they had their tourniquet kits, and if they knew how to use them. 
This was the third time Mestel traveled to Ukraine to document the war, this time his focus is on a new project called "Portrait Ukraine 2023."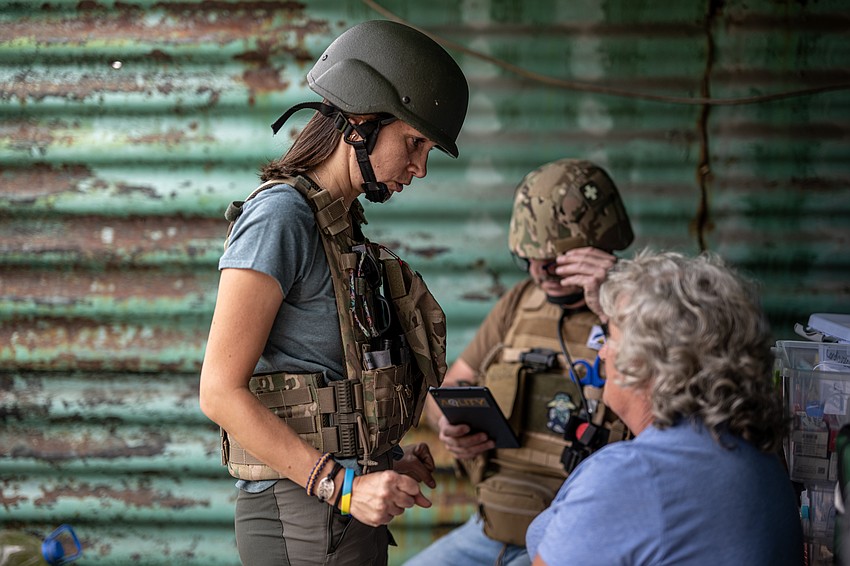 The goal is to spotlight the conflict and keep Ukraine in the public discourse, Mestel said. 
"The idea is to humanize," Mestel said.
Rather than using statistics and landscape images of destruction to tell the story, Mestel wanted to focus on the human perspective. 
"I define it almost as trying to create an encounter experience for the viewer, where you're looking eye to eye with an individual and hopefully connecting emotionally with them," Mestel said. 
The duo was in Ukraine from the end of August to early September. Mestel was the main photographer, while Graham was there to capture video of the experience. Graham documented Mestel's work, as well as conducted interviews with some of the subjects. 
One of the subjects that made an impression on them was an older woman who was the only person living in an apartment complex that had been almost completely destroyed by heavy artillery.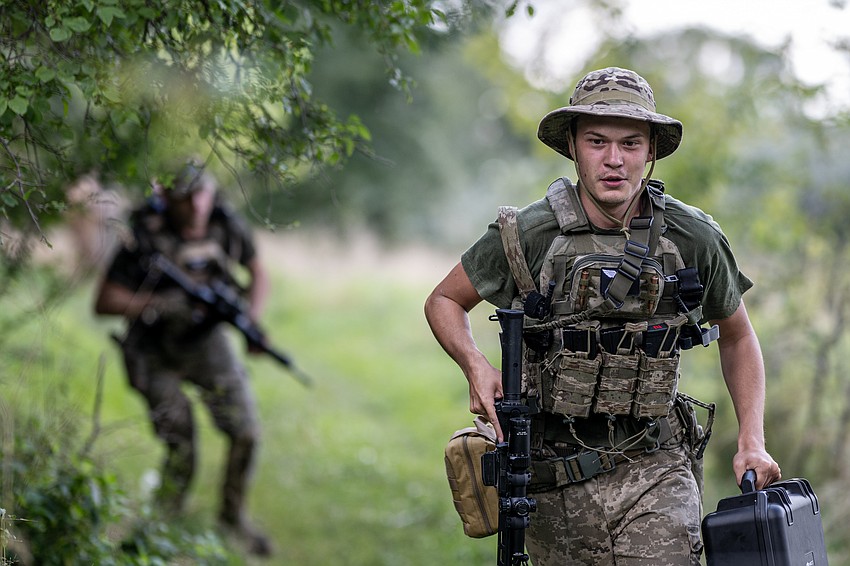 The two documented the stories of drone teams made of 19- and 20-year old soldiers — one soldier operated the drone while others covered him.  
They eventually found their way to a horse ranch, where soldiers with extreme PTSD are able to rehabilitate through connections with horses. 
This trip was different from his last, Mestel said. 
Last time he was in Ukraine, in July 2022, the Ukrainian people were still worried about Russian troops swarming in from everywhere and anywhere.
"There were literally military checkpoints every 20 kilometers, on every highway all over the country," Mestel said. 
Now, he said, the lines have stabilized, creating one focal front. 
With a little more stability, Mestel and Graham both said it was interesting to see how people are trying to live normal lives in some of the cities. 
Shops are open in some places, restaurants serve food. Hotels that aren't destroyed can still host. 
But the artillery overhead can't be ignored, Mestel and Graham said.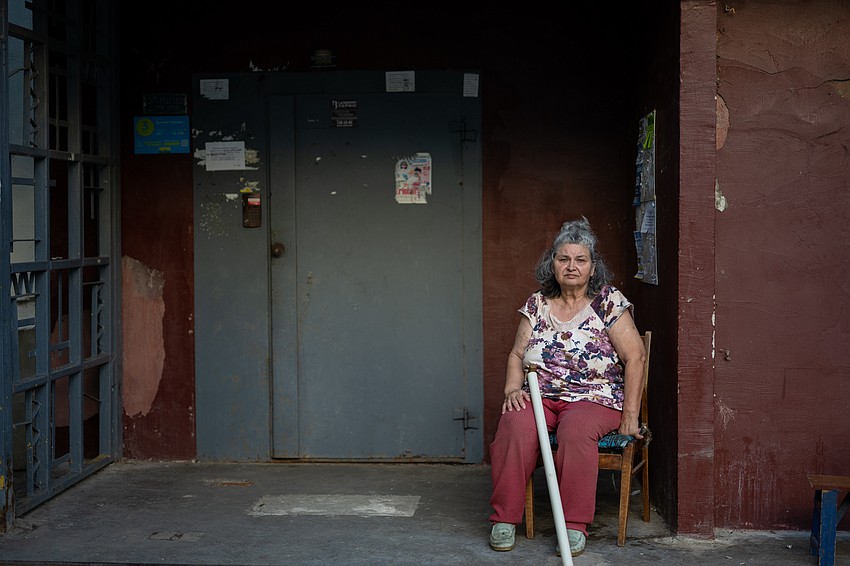 Passion behind the portraits
Despite a language barrier, the two focused on connecting with the people in the frames. 
They had a translator — who often did a better job at planning than translating, the duo joked. And they relied a lot on Google Translate.
Other journalists in the media center helped hook the two up with a translator. The media center, they said, is like a hub of writers and photographers, where they have access to secure internet and cafes. 
Sometimes it was tough to get people to open up at first. But after breaking the ice, Mestel and Graham were surprised at the results. 
"I thought they'd be very closed," Graham said. "It was shocking how open and nice (the Ukrainians) were to us and telling us these stories."
For Mestel and Graham, going photographing the war in Ukraine is their passion project. They said their day jobs allow them to take the trips and carry out their passions. 
Mestel runs a portrait studio in Bradenton, and Graham photographs weddings. On Longboat Key, Mestel also co-owns Beach Fitness in Whitney Plaza with his wife, Robyne.
"My personal passion for the last several years has been human rights and social justice photography," Mestel said, talking about other projects he's worked on, like photographing for Black Lives Matter and documenting the issues at the U.S.-Mexico border. "If I could do that 100% of the time rather than having to make money, I would."