Everyone on Longboat Key knows that the best time of the day is happy hour. And the restaurants on Longboat and St. Armands Circle do not disappoint. Here is where to find great eats, tasty drinks and sweet specials on the Key. 
For delicious deals: Crab & Fin
420 St. Armands Circle, St. Armands Key. Open 11:30 a.m. to 9 p.m. Sundays through Thursdays and 11:30 a.m. to 9:30 p.m. Fridays and Saturdays. Happy hour is 4-6 p.m. daily at the bar. Visit CrabFinRestaurant.com.
People become instant regulars as soon as they come to the Crab & Fin happy hour. The friendly staff, cozy coastal atmosphere and deals keep calling people back, even if they are just visiting the area.
Julie Lloyd frequently vacations on the Key with her family from Maryland. She said they come to Crab & Fin for happy hour every night of their vacation. "The ambiance is perfect and we already know all the staff, even though we don't live here. It is so easy to feel at home here with the amazing service and food here."
This is also a great place to watch football on Sundays and meet other fans in the area, such as George McArdle. 
McArdle said he usually visits after he plays golf for a glass of half-priced wine and a chat with his favorite bartender, Michael Winters. 
"Nothing beats Crab & Fin. Can you believe all the drinks are half-priced? And you can sit in any of these chairs and have a great chat with the bartenders or meet some new people who live here or are just visiting. It's fun either way. Such a great place."
Happy hour is available seven days a week from 4-6 p.m. at Crab & Fin. All craft cocktails, spirits, beer and wines are 50% off. 
For busy bees: Tommy Bahama Restaurant, Bar and Store
300 John Ringling Blvd., Suite 137, St. Armands Key. Open 11 a.m. to 9 p.m. Sundays through Thursdays and 11 a.m. to 9:30 p.m. Fridays and Saturdays. Happy hour is 3-5 p.m. daily. Visit TommyBahama.com.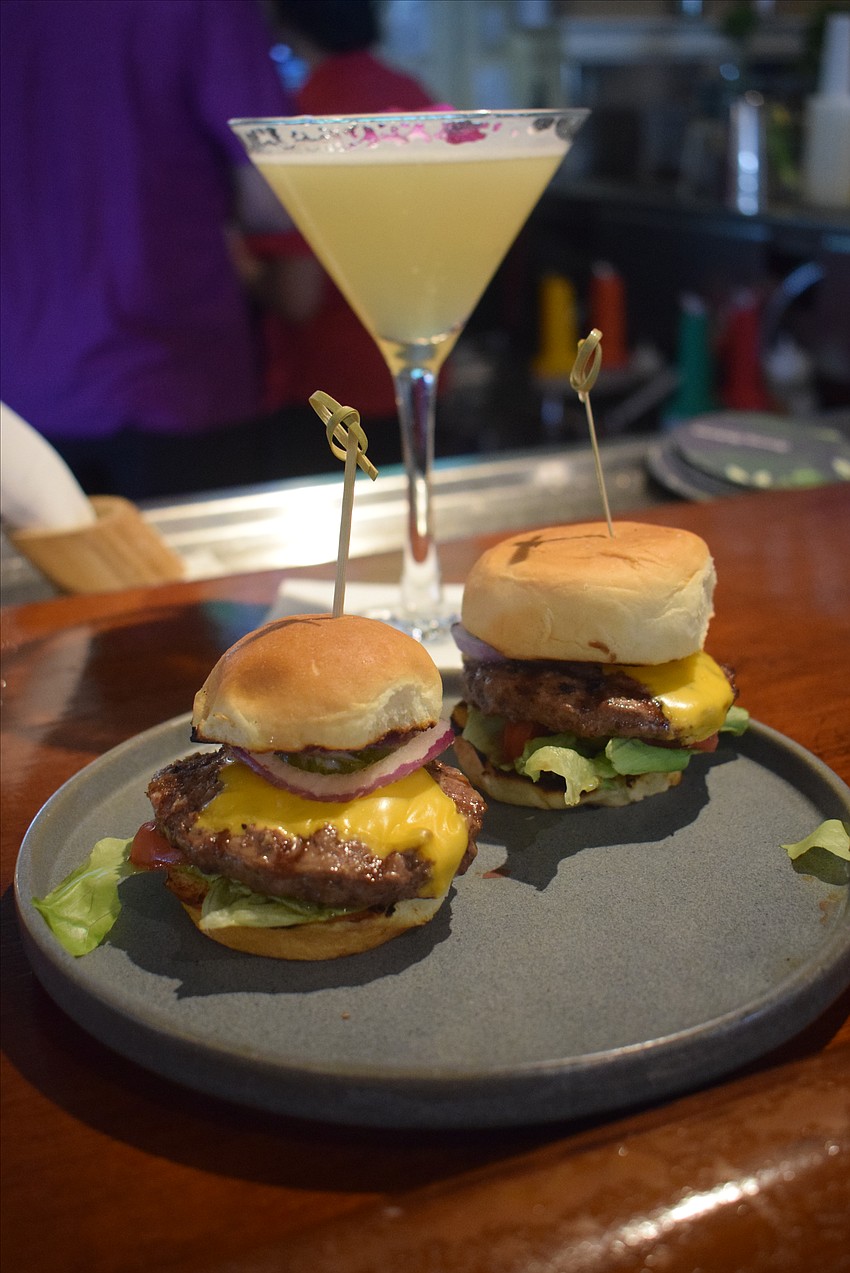 It's always island time at the Tommy Bahama Restaurant. Happy hour here consists of beautiful drinks and a variety of different bar bites. It's a convenient place for business owners from around St. Armands to take a breather after a busy day or to spend some time with co-workers. 
Clarita and Jorge Brinkerhoff are artists whose work is featured in Wyland Galleries next door. They stopped by for a happy hour in between art shows.
"This is our second day in a row that we are coming for happy hour," said Clarita Brinkerhoff. "The food is excellent and the bartenders are so nice. The service is great and fast and such great deals. We also love that we could walk over."
Happy hour at Tommy Bahama is everyday from 3 to 5 p.m. They have an "Island Time" happy hour menu which offers $5 draft beer, $7 well drinks, $8-9 wine, $9-11 cocktails and small plates that range from $8-11.
For the family feeling: Ventura's Italian Kitchen & Wine Bar
6814 Gulf of Mexico Drive, Longboat Key. Open 3-9 p.m. Saturdays through Thursdays and 3 p.m. to midnight Fridays. Happy hour is 3-5:30 p.m. daily and after dark Mondays and Fridays. Visit VenturasItalianKitchen.com.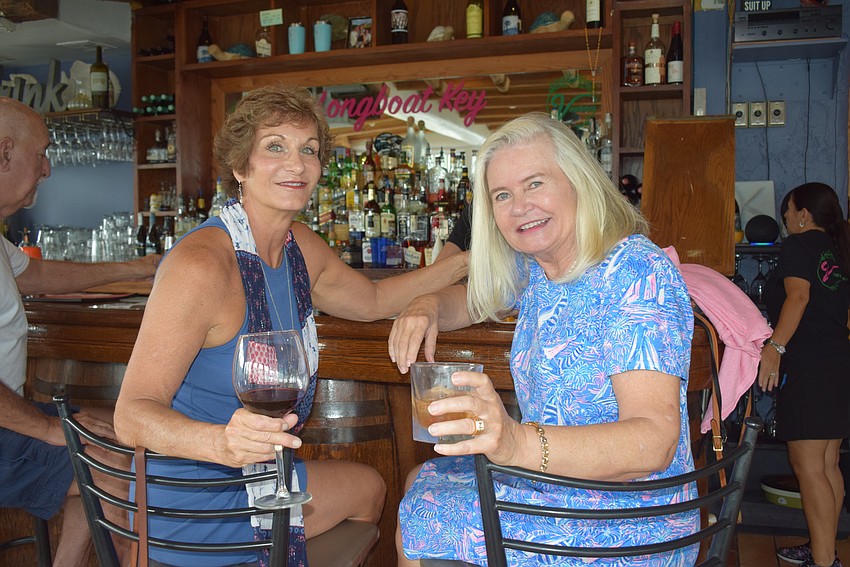 Creative is the perfect word to describe happy hour at Ventura's Italian Kitchen and Wine Bar. This new restaurant puts a twist on everyone's favorite time of the day. 
Each night of the week has a different theme to keep people on their toes at happy hour. 
Dia Wilson met her longtime friend Andy Bennett here for happy hour. Bennett and her husband used to own Whitney Plaza. 
"The place still gives the familial atmosphere that it did when I used to own it and I just love all the themes for happy hour," said Wilson. "They work hard at Ventura's and are doing such a great job at it." 
Every Monday, anyone who orders a martini gets a meatball with it. On Sundays, people can participate in the Ventura's family tradition of Sunday gravy, which is meatballs, sausage and the weekly special meat slow-cooked all day to make thick sauce served with pasta. Other themes are Two for Tuesday, Wine Down Wednesday, Steak Night Thursday, and Pizza Night Friday.
Ventura's is open for happy hour every day from 3-5:30 p.m. 
The trailblazer: Lazy Lobster
5350 Gulf of Mexico Drive, Longboat Key. Open 11 a.m. to 2 p.m. and 3:30-9 p.m. Mondays through Saturdays. Happy hour is 3:30-5 p.m. daily. Visit LazyLobsteroOfLongboat.com.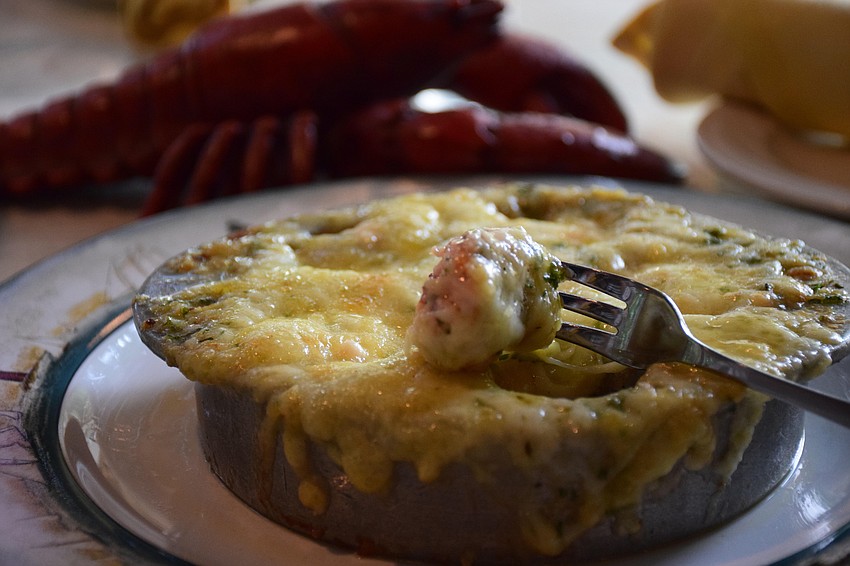 When Lazy Lobster opened on Longboat in 2009, co-owner Michael Garey said there weren't many places to go for happy hour. He decided to change that. 
"Back in those days, most restaurants on Longboat Key didn't even open for dinner until 5 or 5:30," said Garey. "Hardly any had happy hours or reduced pricing on food back then."
This early dining and happy hour is from Monday through Saturday, 3:30-5 p.m. 
The menu features $7 house cocktails and wines, $4 domestic bottled beers and $8 martinis, Manhattans and brand cocktails. The early dining menu offers 10 complete entrees for $20 and under and four lobster entrees under $30. 
Guests need to be seated by 5 p.m. for early dining, but happy hour pricing runs until 5:15 p.m. to allow guests to enjoy one more round. 
For social butterflys: Chart House
201 Gulf of Mexico Drive, Longboat Key. Open 4-9 p.m. Sundays through Thursdays and 4-10 p.m. Fridays and Saturdays. Happy hour is 4-6:30 p.m. daily. Visit Chart-House.com.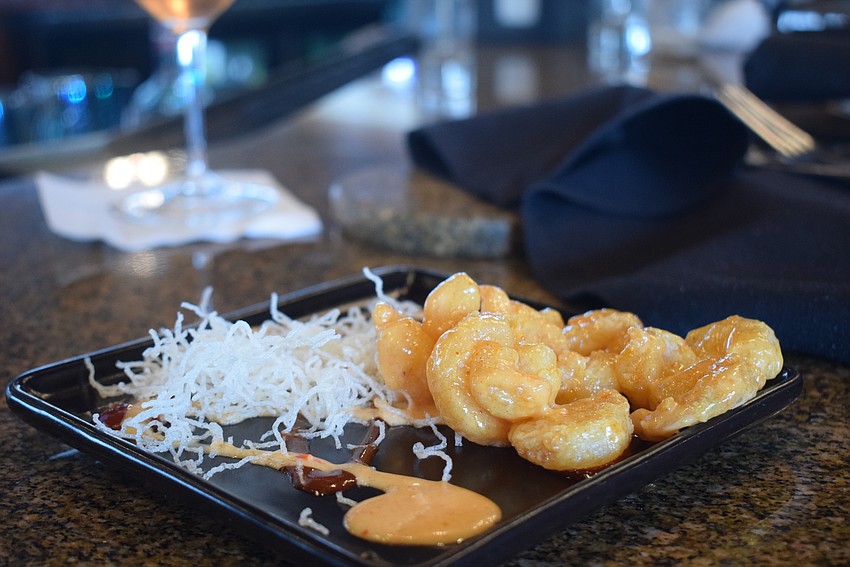 "During the season, we literally have to put the chain on the door because there is always a line to get in," said Kailyn Collee, Chart House bartender. 
Longboaters raved about the Chart House happy hour. Medge Jaspan from the Holistic Healing Center of Longboat Key said this happy hour is perfect for creative drinks, tasty food and great views. 
Jaspan added that she would go to this happy hour everyday if she could. She loves how personable the bartenders and the variety of food and wine options.
Collee said she loves how many regulars they have because their customers are getting good deals for their buck. She loves the Chart House food and beverages and loves giving recommendations for anyone who comes in. 
Happy hour at Chart House is daily from 4 to 6 p.m. Deals include $6-12 bar bites, $6-8 wine, $5-7 spirit and $8 cocktails.