There are theaters of war, political theater and the theatrics of overdramatic relatives at expensive restaurants. These varieties of live theater are no fun at all. Don't worry. Live theater on stage is a whole lot of fun — sometimes. 
Like the little girl with a curl, when it's good, it's very, very good; when it's bad, it's awful. No worries. These six selections are very, very good. (A prediction based on my vast critical acumen and my Magic Eight Ball.) They will be coming to a theater near you before the year's end. Enjoy.
'Ruthless!'
Sept. 27 to Oct. 15. The Sarasota Players, 3501 S. Tamiami Trail, Suite 1130. $30. Visit ThePlayers.org.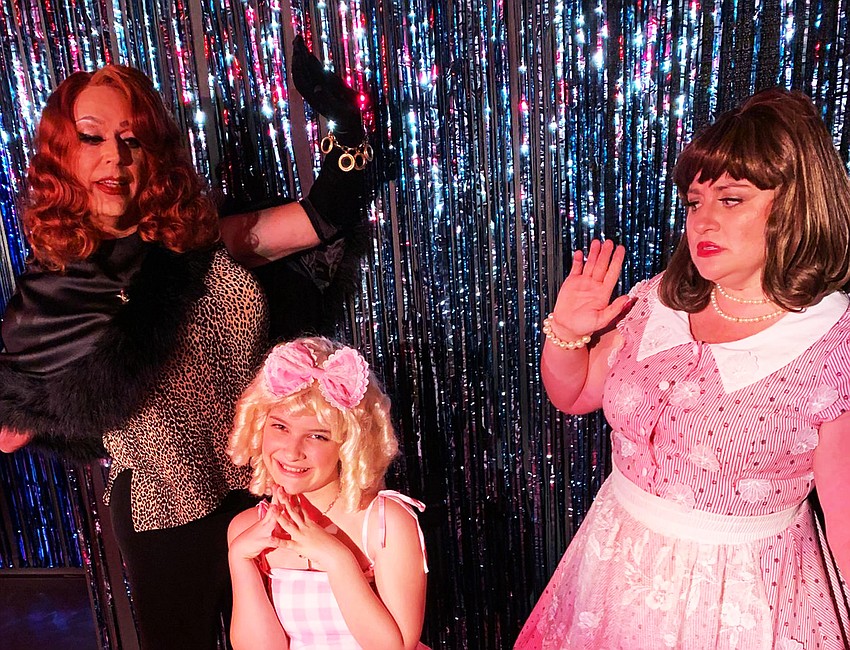 Here's the story of a girl named Tina, an 8-year-old Shirley Temple from hell. This wannabe child star is dying to play Pippi Longstocking in a school play. When another kid gets the part, Tina decides that killing her is just the ticket. No, I'm not kidding.
Mayhem and merriment ensue — with no concession to good taste. Marvin Laird and Joel Paley's mordant musical has multiple satiric targets. It lampoons mid-20th-century shockers like "The Bad Seed" and "Whatever Happened to Baby Jane" — and simultaneously spoofs overwrought Broadway musicals like "Gypsy" about show biz ambition and psychotic stage mothers. Whatever the target, it's bloody good fun. Directed by Scott Keys. 
'The Sound Inside'
Oct. 20 to Dec. 3. Urbanite Theatre, 1487 Second St. $42. Visit UrbaniteTheatre.com.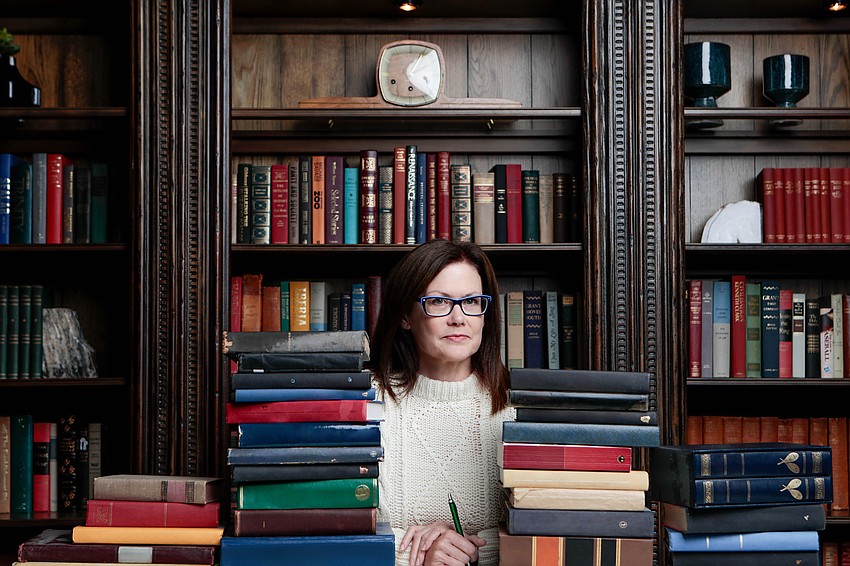 Talk, talk, talk. Our species can't seem to shut up. Human lives are filled with arguments, agreements, dissensions, debates, insinuations and implied contracts that are never spelled out. Trust is always the key implied condition. If a pal says, "Close your eyes for a big surprise," it's understood he won't punch you in the face. It happens — and worse things happen too. Adam Rapp's "The Sound Inside" revolves around the private lessons a writing professor gives his student. Their words are all about words. Some words become deeds. Some shouldn't. What do their words become? I won't spoil it, but it's chilling. Directed by Kristin Clippard. 
'Three Sisters'
Oct. 27 to Nov. 19. FSU Center for the Performing Arts, 5555 N. Tamiami Trail. $32. Visit AsoloRep.org/conservatory.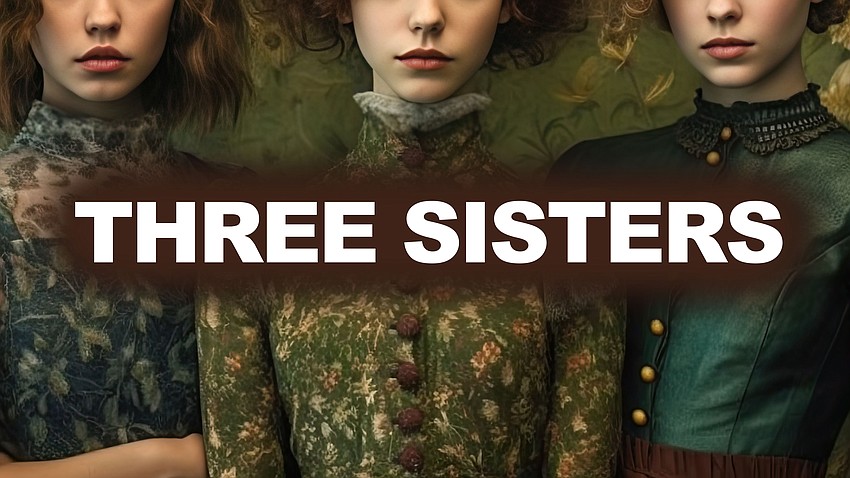 Anton Chekhov tackled every facet of the human condition. This play is about paralysis. The three sisters are all trapped in lousy situations and looking for a way out. Olga, the oldest sister, is a struggling schoolteacher. She selflessly tries to help her younger sisters and hold onto their family home. But Olga's two siblings prove hard to help. Masha's marriage is empty; her affair with a young colonel isn't. Irina gives her love to a passionate suitor as a ploy to skip town with him. Romantic delusions, good intentions — the sisters' motives don't matter. Daily life defeats the escape attempts of all three. That sounds depressing, but it isn't. Chekhov had been a physician; as a writer, he wasn't a fatalist. There's hope (and possibility) in every scene. In the end, the sisters stay stuck. But they don't have to be. They still have choices  — and always did. Directed by Andrei Malaev-Babel. 
'Crazy for You'  
Nov. 15 to Jan. 4. FSU Center for the Performing Arts, 5555 N. Tamiami Trail. $35-$95. Visit AsoloRep.org.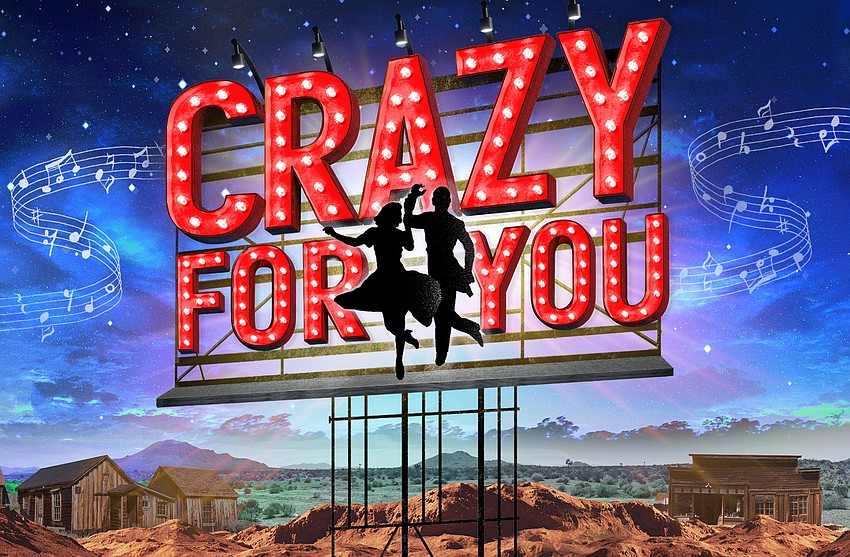 Ken Ludwig's madcap musical is a loose adaptation of George and Ira Gershwin's "Girl Crazy," the 1930 Broadway smash. Ludwig added a few more gags and picked up the pace, but didn't mess with the core story. (Spoiler alert: City slicker falls for hometown girl.) Along with that meet-cute encounter, he also put in cowboys, showgirls and high-energy production numbers. With toe-tapping Gershwin tunes like "Someone to Watch Over Me," "Embraceable You" and "I Got Rhythm," dancing in the aisles will be a temptation for theatergoers. (We figure the ushers will watch over them.) Directed and choreographed by Dennis Jones. 
'Little Shop of Horrors'
Nov. 17 to Jan. 7. Florida Studio Theatre's Gompertz Theatre, 1265 First St. $29. Visit FloridaStudioTheatre.org.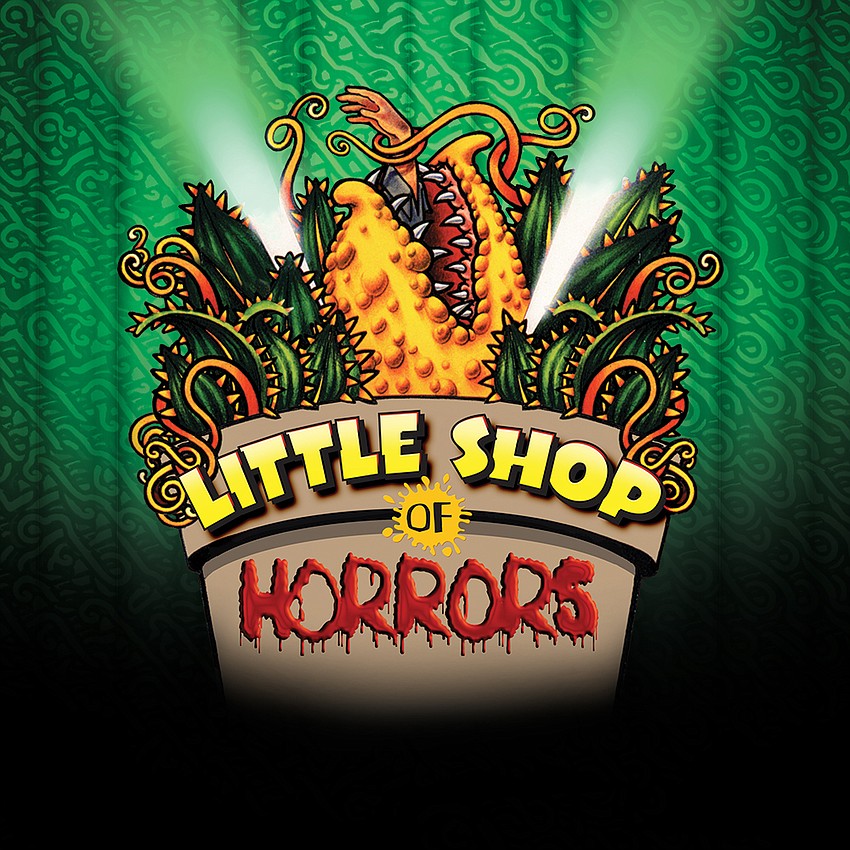 The original horror show (Roger Corman's 1960 flick) was a punk rock "Doctor Faustus" before punk existed. (Swap an evil alien vegetable for Mephistopheles and you get my point.) Alan Menken and Howard Ashman's 1986 musical adaptation distills Corman's black comedy — without the happy ending of Frank Oz' movie. The plot? Audrey II, a trash-talking, carnivorous plant from outer space, seduces a nebbish named Seymour into feeding it fresh blood from freshly killed humans. Said nerd kills for all the right reasons: self-actualization, revenge against sadists, true love, etc. But good ends don't justify bad means. Seymour comes to a bad end — along with the whole human race. This dangerous vision was planted in my brain in 1987 when I first saw the musical at FST. Its seeds will be sprouting again soon there. Don't miss it, baby. Directed by Sean Daniels. 
'Joyful! Joyful!' 
Nov. 29 to Dec. 30. Westcoast Black Theatre Troupe's Donelly Theatre, 1012 N Orange Ave. $50. Visit WestcoastBlackTheatre.org.
There's no stopping the holidays. Ineluctably, that means Santa Claus and Hanukkah Harry will be flying — and WBTT will unwrap a shiny box of seasonal song and dance. This year's Christmas present reprises WBTT's 2021 production of Nate Jacobs' "Joyful! Joyful!" (Along with "A Motown Christmas" and "Black Nativity," it's joined WBTT's annual rotation of holiday spectaculars.) "Joyful! Joyful!" reimagines the holiday classics and mixes them up with soul and R&B classics by The Staple Singers, Earth, Wind & Fire, Stevie Wonder and others. If you're sitting in the audience, the joyful experience lives up to its name. If the Grinch snuck in and secretly watched, he couldn't help but smile. Directed by Nate Jacobs and choreographed by Donald Frison.