Israel may be thousands of miles away, but feelings of helplessness and powerlessness hit home for Sarasota fifth grader Eloise Friedman and sixth grader Naomi Hinckley.
The Temple Emanu-El members wanted to do something, but weren't sure what they could do in support of Israel.
So the two girls turned to a Taylor Swift-inspired hobby: friendship bracelets.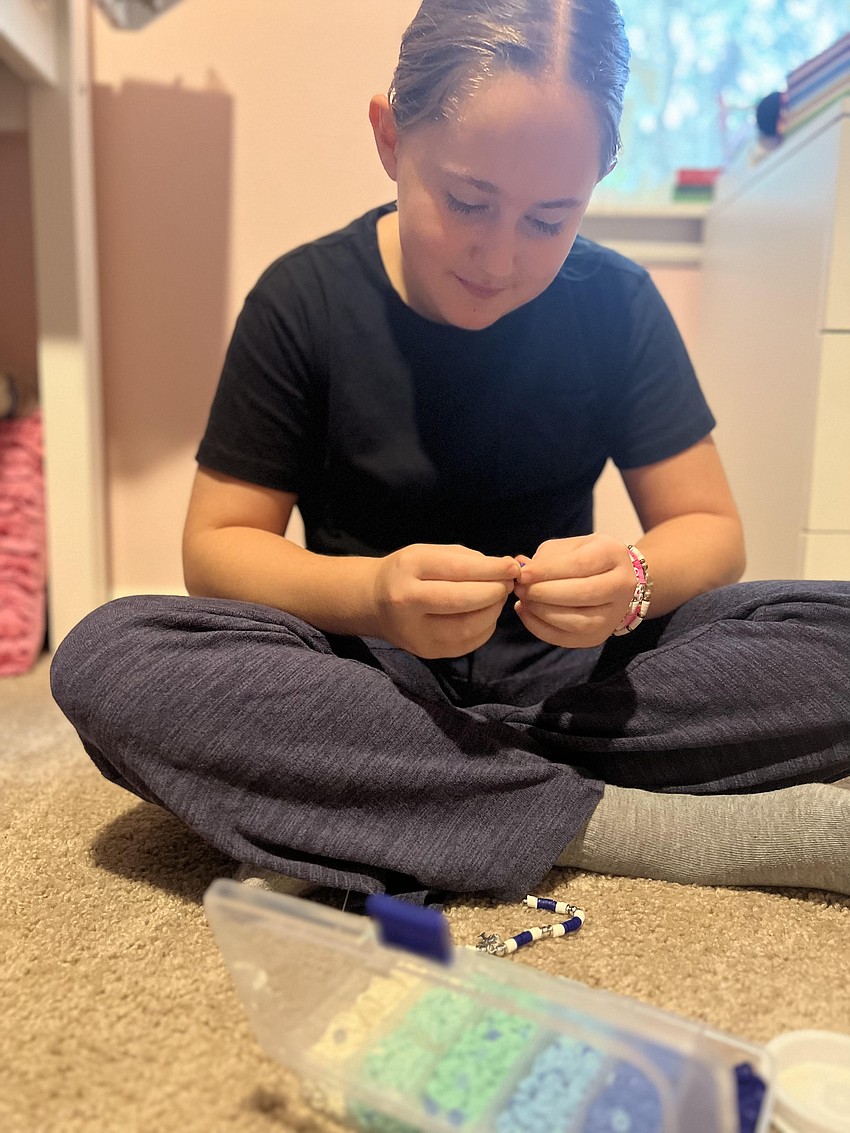 Friedman and Hinckley recently began making and selling a variety of bracelets with the proceeds going to aid with trauma care and to resettle Jews in Israel who were forced to leave their homes during the recent conflict.
With help from their moms and other religious school mothers, the girls have raised $1,400 since Oct. 14, said Eloise's mother Shera Friedman. 
They've made hundreds of bracelets — some with polymer clay bead and others out of glass beads. They've also added earrings to the mix.
Right now the jewelry is only available to buy locally. Friedman can be reached via instagram (@AmichaiDesigns). People interested in donating can also visit the Jewish National Fund where their donation will be matched. Local donors can then message Shera Friedman via Instagram to receive a bracelet. Recommended donations are $20 for earrings, $25 for clay bead bracelets and $50 for glass bead bracelets. 
The bracelet-making effort is just one facet of Temple Emanu-El's new initiative, Project Amichai.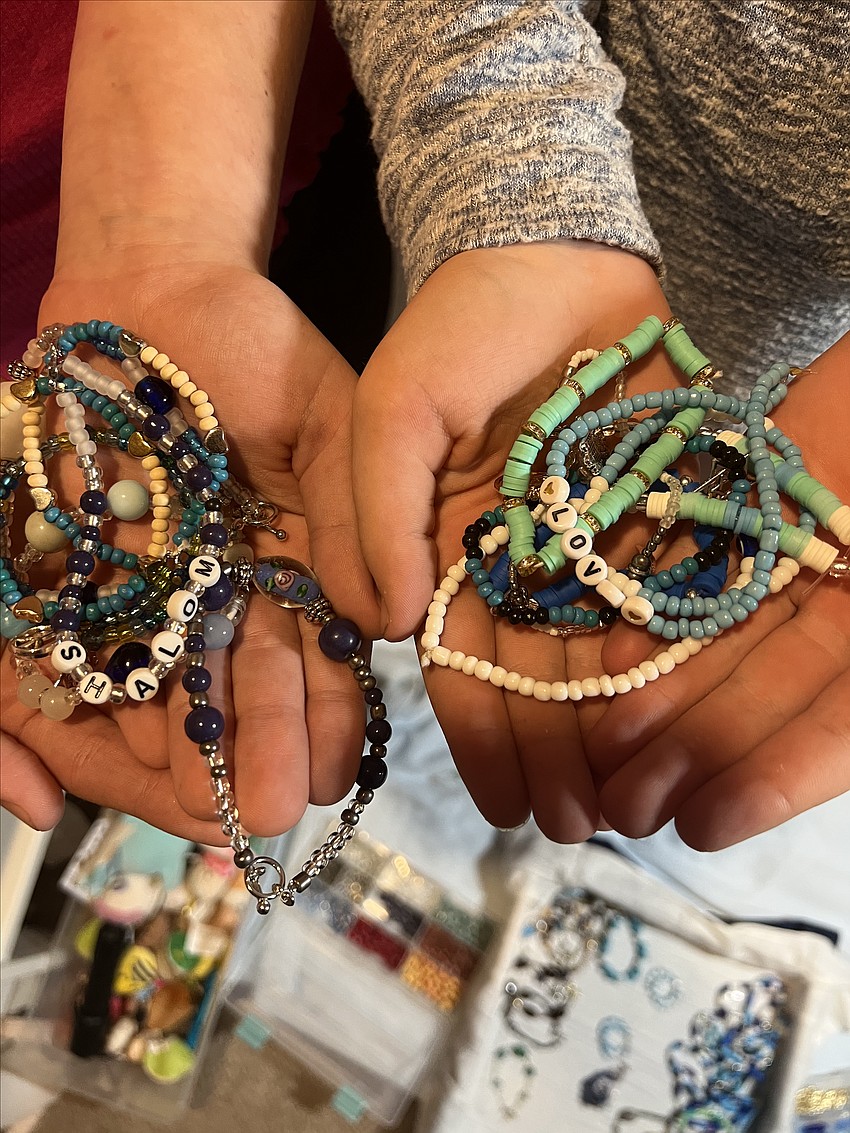 "What we really wanted to do with Amichai is give people a way to connect and feel like they're making a difference. We've been really moved by how much this has meant to the children in our religious school," said Rabbi Elaine Glickman.
Project Amichai is made up of 14 different programs "to support Israel and one another."
The programs are divided into three "pillars" — personal practice, community and support, and advocacy and truth. 
Personal practice, for example, includes programs like "Commit to saying daily prayer for Israel." Under advocacy and truth, one finds projects such as "Learn to advocate for Israel with elected officials."
Rabbi Brenner Glickman of Temple Emanu-El said he anticipates hundreds of sign-ups. 
While some initiatives are only open to Temple Emanu-El members, several are intended for the community at-large. For more information, visit SarasotaTemple.org/signup_amichai.