Just like people, ghosts come in all varieties, said Tammy Hauser, founder and CEO of Discover Sarasota Tours.
"Most of my ghosts are benign. Some are cranky. Some are perverts," she said.
Likewise, Sarasota, with its multiple historic districts, has many locations with tales of supernatural happenings, like ghosts who sing and other who pour drinks.
Here are a few spots selected from the Haunted Sarasota Tour theatrical show by Discover Sarasota Tours.
1525 Fourth St.
The Mediterranean Revival building on 1525 Fourth St., where Nancy's Bar-B-Q recently opened, has seen many occupants, said Hauser.
Located along what Hauser describes as a "creepy alley," the building has housed several establishments, including Oasis Restaurant and Bar until this year, Catrinas Tacos and Tequila until 2019, Servandos until 2017, and Darwin's on 4th until 2015. 
On the rear interior staircase a ghost known as The Gooser can be found, Hauser said. The fittingly named spirit is said to be observed by female guests.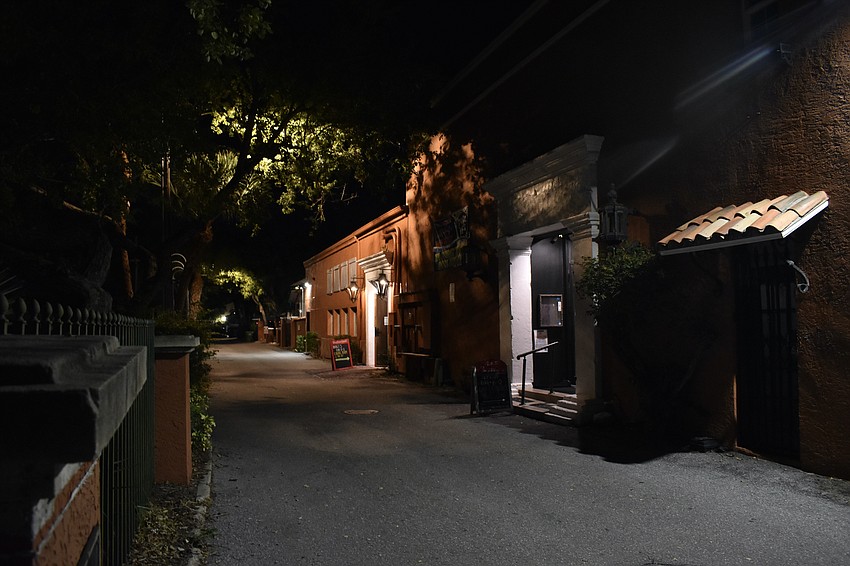 "He's real creepy. People feel him more than see him," she said. 
Another ghost called The Guard reportedly watches over the area, she said, and is believed to be guarding a vault in the building, which was originally a bank. 
A third ghost, Susan, must have been a child caretaker, she said, and has been reported watching over children in the building.
Golden Apple Dinner Theatre
Growing up amid the liveliness of the theater was an idyllic experience, although it wasn't without its oddities, said Kyle Turoff, the daughter of Robert Turoff, the founder and owner of the former Golden Apple Dinner Theatre.
"We're a crazy bunch, us actors and singers," she said. "A new person would come into our fold, and we'd say, 'Just don't be surprised if your (false) eyelashes are missing one day, or if the door is locked and you know that you were the last one here.'"
The establishment along North Pineapple Avenue, which opened in 1971 and closed its doors in 2012 before a brief revival, was known for two or three ghosts, including an attention-seeking spirit who would drop objects and act mischievously, said Hauser.
"All theaters attract ghosts," said Hauser. "You've got the theatrical ghosts, you've got the prankster ghost that didn't get the part that's constantly causing problems."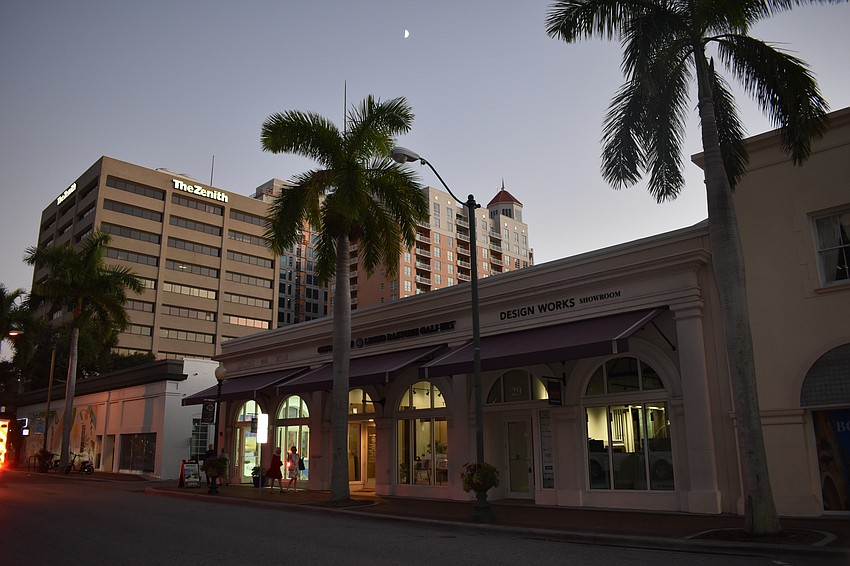 Although Turoff believed in the theater's ghosts, she had never seen an apparition until one night in 1997. 
Looking toward the audience while performing in "The Unsinkable Molly Brown," she was startled by what she saw on a staircase. 
"I think I just saw Bud," she explained later to a friend. 
Bud Welters was a character actor at the theater who had died a few years earlier.
Her friend pointed Turoff to the show's musical director, who she said told her he had seen Welters that day as well, when he appeared on a staircase behind a drum player. 
Other strange events Turoff described included a chicken wishbone appearing in an unoccupied dressing room, and objects falling off shelves. She said others, including her husband Trez Cole, heard a dog running about the theater.
According to Hauser, before the building was the Golden Apple, it was a car dealership, where a dog would guard cars before it returned to do so as a ghost. 
If the Golden Apple was haunted, could its closure and subsequent remodel have driven the ghosts away? None of the current three tenants in the building said they had witnessed any unusual activity.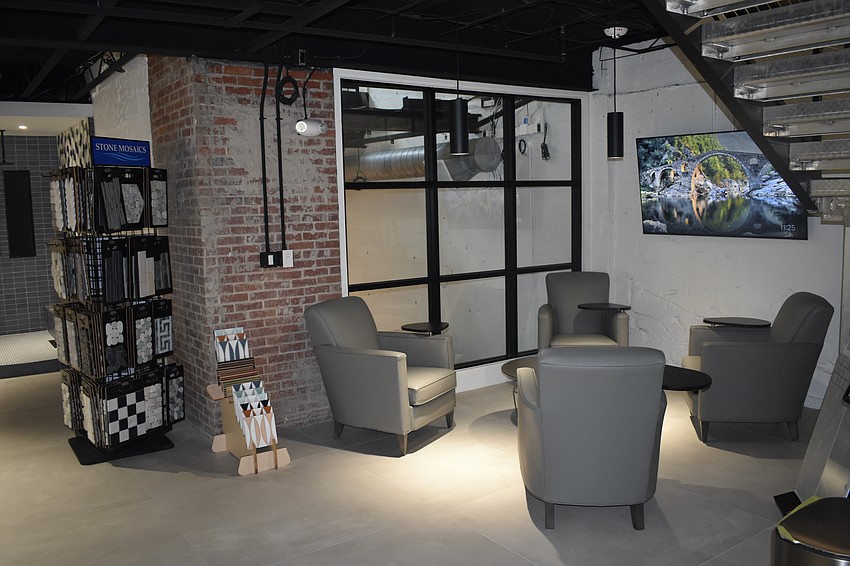 "I can tell you that everyone that comes in here says they experience a very positive vibe," said AlexArt International Art Gallery owner Alexa Scanziani.
What still haunts Turoff, however, is the memory of a piece of Sarasota's cultural scene. 
"I am so sad we don't have the theater anymore," Turoff said. "I am so sad my kids are not being raised the way I was raised, in that atmosphere of fun and creativity and professionalism. … It's a huge chunk that's missing in my life."
Frances Carlton Condominium 
When Frances Carlton Condominium was established as an apartment complex in the early 1920s, Sarasota was a destination where New York residents suffering from "bad air" would come to recuperate. 
Two German opera singers from the north stayed in the Mediterranean Revival style complex, but the wife died from tuberculosis, and the husband died of heartbreak, said Hauser.
Residents of the complex report hearing the singing of the two ghosts, Hauser said.
"They're harmless. They just died in love, before their time," Hauser said.
The Gator Club 
Josh Hojnacki has been a manager of The Gator Club for more than 10 years, and some events there have been difficult to explain, he said. 
Electronics and lights that he and others believe were turned off turn out to be on, while cold breezes move through the interior in the middle of summer. Presences are often felt, including in the large leaded mirrors on the second floor.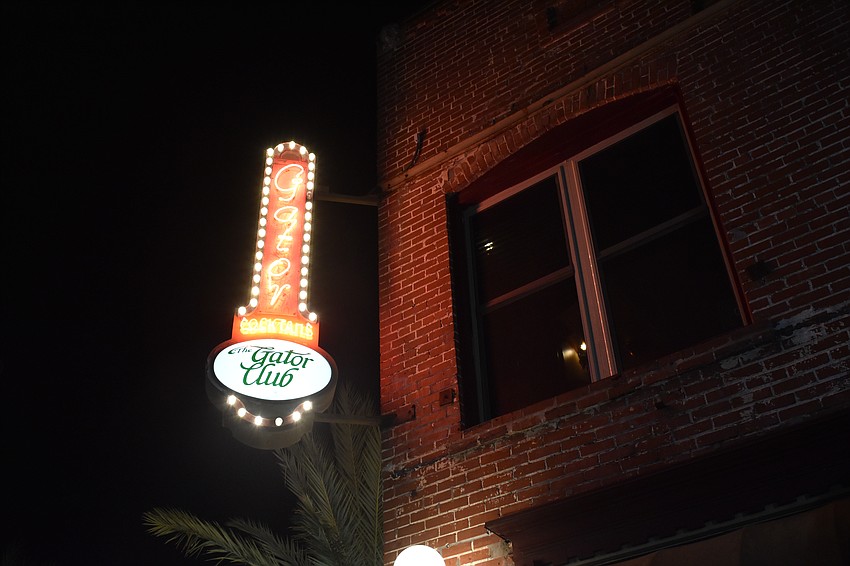 Hojnacki said it's difficult to find evidence that the presence belongs to any specific person. 
Hauser said the establishment is known for multiple ghosts, including Mary Worth, the wife of William Worth, who owned Worth's Grocery Store, the first business to occupy the space when it opened in 1912. 
"She just seems to roam and wander as though she's still working there," she said, stating the ghost has reportedly poured free drinks for patrons. 
The Gator Club has been many things besides just a grocery store. 
It was a brothel from the 1930s to the early '50s, Hojnacki said. Prior to that, during Prohibition, it was split into two sections, one of which was an ice cream shop.
"Those were known covers for speakeasies during Prohibition," he said.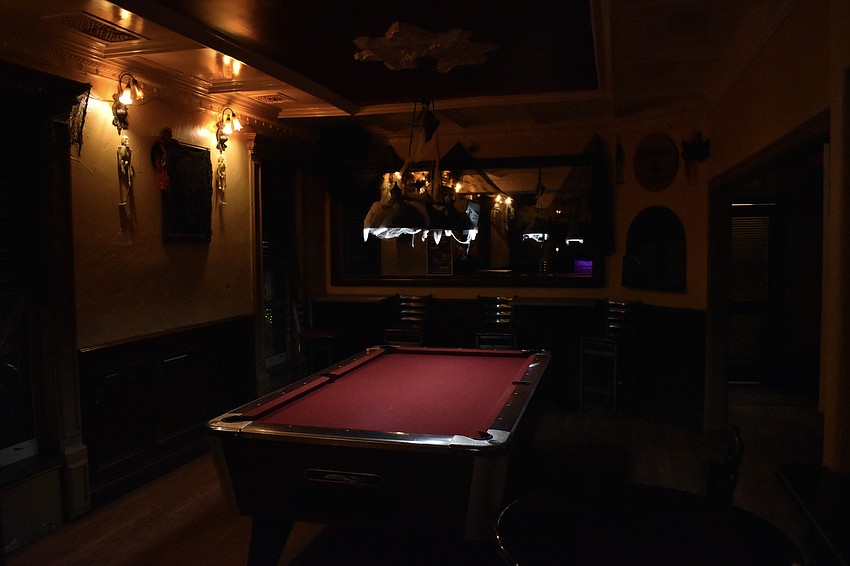 A person's respect for the building, a designated historic site, is an important determinant of whether they'll encounter any issues with the presence there, Hojnacki said.
He recalls that one band who performed there had their equipment destroyed on a biweekly basis. As a result, they ceased playing at the venue.
"I know the world around me is a very small part about what we see," he said. "To assume that we know everything going on around us that we can't see, is just very presumptuous. Our senses are very limiting."
However, he encouraged people to come to their own conclusions about The Gator Club.
"We've grown up around here and we like to be good stewards of this historic building and try to share our experiences with it as they've been. People can make their own judgments, so what they think or don't think about it, that's not for me to decide."