Sarasota High School senior Hayden Wilding said even though a National Merit Scholarship semifinalist status will not automatically result in a scholarship, its prestige helps students as they prepare for college. 
In fact, he said he has already received offers from some colleges, including the University of Tulsa, to have his expenses fully reimbursed. 
This year, Wilding and fellow Sarasota High School student Nathaniel Gruhl have ranked among Sarasota County's 29 semifinalists. 
Additional semifinalists include 23 students at Pine View School, a school for gifted students, as well as students at North Port High School and Venice High School.
Each year, from about 1.3 million program entrants, about 16,000 high scorers on the PSAT qualify as semifinalists and can advance to the competition for the National Merit Scholarship.
Requirements of the competition include maintaining a high academic performance and receiving an SAT score that confirms the student's performance on the PSAT.
Students who meet those requirements, expected to be about 95% of semifinalists, will become finalists, with the potential to be selected next spring for one of the 7,250 National Merit Scholarships, worth nearly $28 million combined.
Hayden Wilding
Ever since middle school, Sarasota High School senior Hayden Wilding has been giving his best effort.
"That was when I said to myself, 'I need to get serious about schoolwork, because otherwise, I'm going to be closing a lot of doors for myself.' And I did not want that to happen," he said.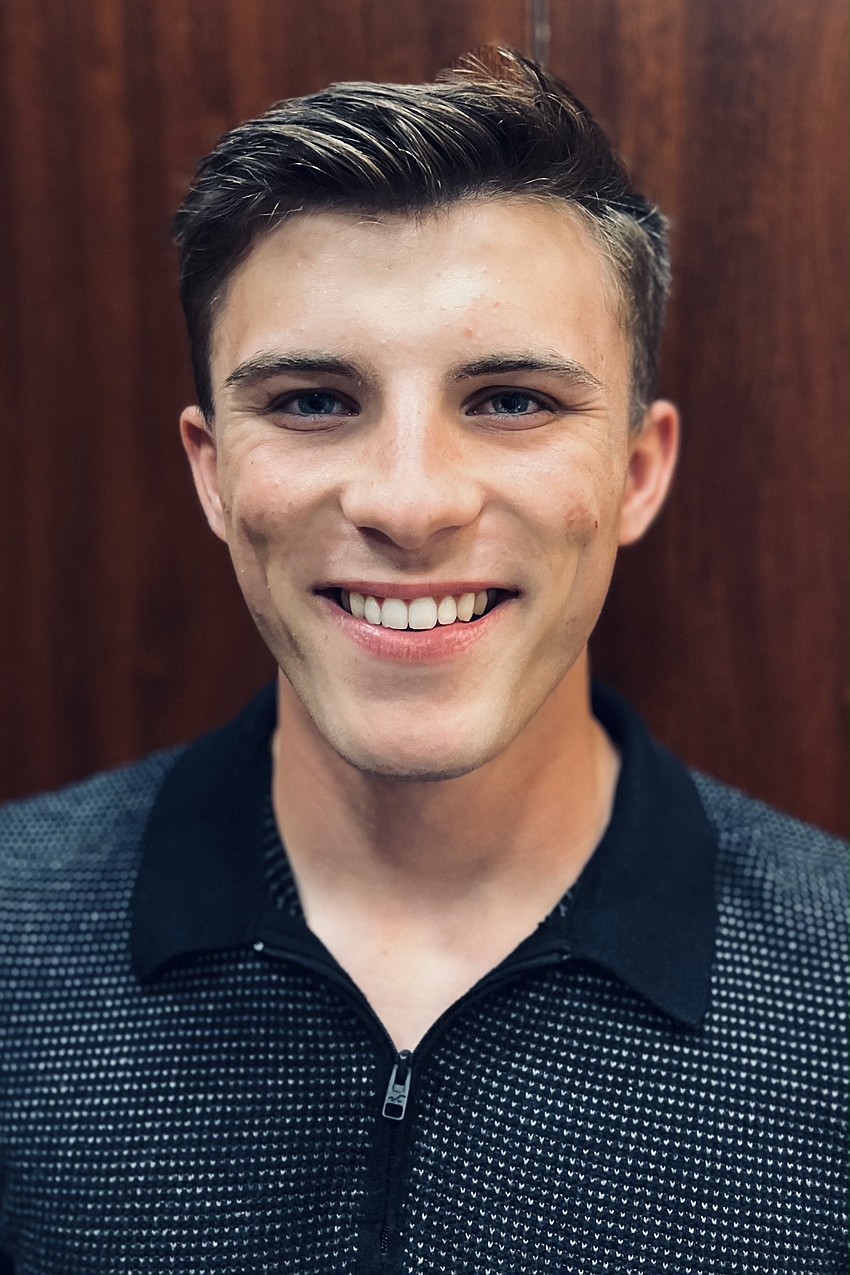 A member of the AICE college prep program at Sarasota High School, Wilding has taken many advanced classes, but said his most rigorous studying has been for standardized tests like the ACT and PSAT.
Although he worked an eight-hour shift on Sundays, Wilding would wake up at 5:30 or 6 a.m. to take an entire SAT for practice, removing all distractions from the room and timing himself.
"To score really well, you need to be not only familiar with the concepts, but also a good test taker, and practice is going to make sure that you're a good test taker," he said. 
Wilding is also involved in what he calls "a million different extracurricular activities." He said although he often has to stay up late and get up earlier, his ability to balance different activities also comes down to time management skills he has gained. 
Wilding said he is "incredibly proud" of an appointment at U.S. Military Academy West Point, although he is also applying to Georgetown University, Vanderbilt University, and University of Florida. 
He is also applying for a Reserve Officer Training Corps scholarship, which would require him to serve in the armed forces for five to eight years, after which he would either stay in the military or pursue a career in government or business. 
"Most of all, I want to serve my country," he said. "And whether that's best done in the military, running for office, working for the State Department, or working in a private company, I'm not 100% sure yet, but that's the goal." 
Nathaniel Gruhl
Whether in school or sports, Sarasota High School senior Nathaniel Gruhl said he has always wanted to work hard to achieve great things. 
"When I realize I can achieve something, I want to make sure that I can have every opportunity that presents itself," said Gruhl. "I want to say that's what inspired me — just that (National Merit) is there, and that it's achievable."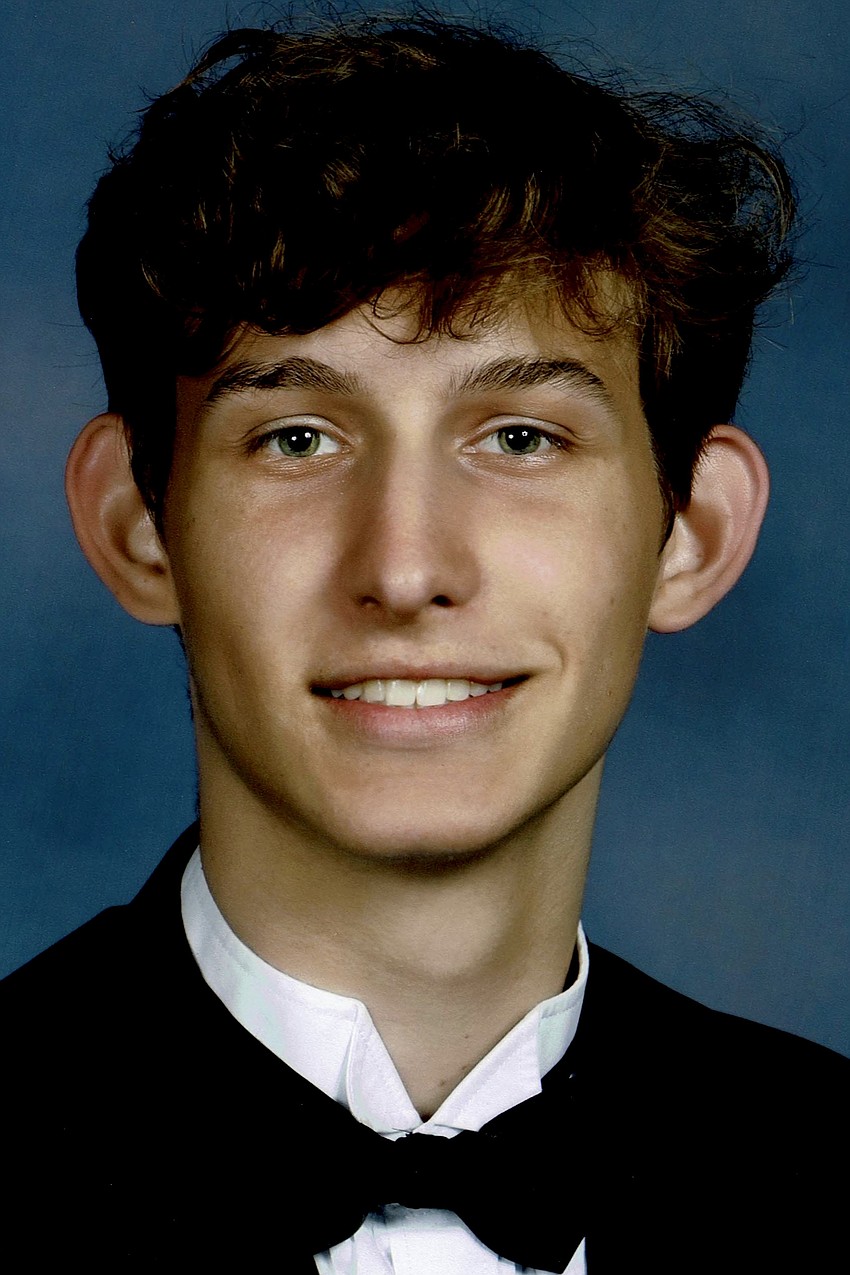 He also said his Christian faith has been his major inspiration.
"The biggest thing for me, honestly, in terms of setting goals or setting careers has been faith," he said.
Gruhl, who is a member of the AICE program, says the key to achieving what you set out to do is the habits that come from a routine.
"Building that in the first place can be difficult, because it's hard to get into those habits, but once you're in them, then it just becomes natural," he said. 
It's also important to him to stay focused when studying. 
"I'm in my own room, I'm doing my own thing, no one's bothering me, I'm not distracted by my phone. I know exactly what works for me, and I put that time in without delegating it to anything else."
Gruhl has applied to a few colleges already, and hopes to attend a college in Florida. 
After a summer civil engineering internship in Louisiana, he found he was interested in the field, but he is also interested in a pre-medical educational track, or a combination of the two such as biomedical engineering. 
"I would love to do something that helps others out of injury or out of pain, and I enjoy solving problems, so I think I would enjoy coming up with solutions to new things, because engineering is all about, 'There's a problem. How can we fix it?'"
Although he's proud of how far he's come, the potential scholarship represents that there's still further to go, he said.
"It means that I can really do anything I set my mind to, but at the same time, I've got to work hard to get to those things."