Halloween is a time to decorate the front yard with spooky decorations, lights and perhaps a few jump scares. 
But what happens when you have an entire campus on the edge of Little Sarasota Bay to work with — and for the second year in a row?
You'd get this year's Lights at Spooky Point, a Halloween walkthrough display at the Marie Selby Botanical Gardens Historic Spanish Point Campus in Osprey. 
Spooky Point designers Carolyn and Phil Babas of the event-planning company Affairs in the Air say it's the largest event of its type in the region.
"Last year was our inaugural year, so it was as basic as we could get, but this year we had the opportunity to be a little bit more creative," said Carolyn Babas.
Everyone involved with this year's Lights at Spooky Point described the Halloween walkthrough's theme the same way.
Spookier. With more lights.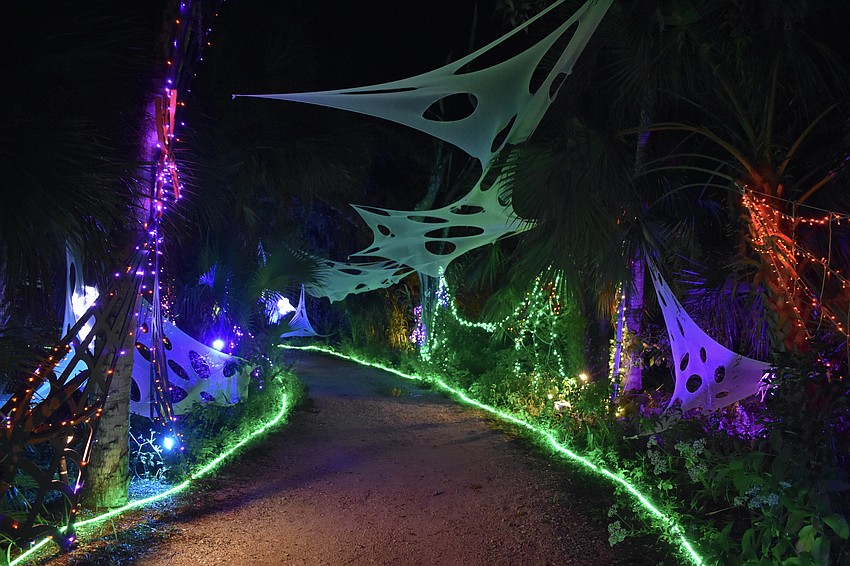 This year, the display features a slightly spookier loop recommended for adults and older children, as well as new additions such as a giant octopus. It also brings back familiar favorites such as the "ghost orchids" floating above the historic Pioneer Cemetery, the giant Dracula orchids and more.
The creative process begins with Phil Babas sketching out each scene, then assembling all the props and decorations that are not mechanical, aided by other artists and an electrician. Carolyn and Phil Babas have produced Selby Gardens' Lights in Bloom show for over 20 years.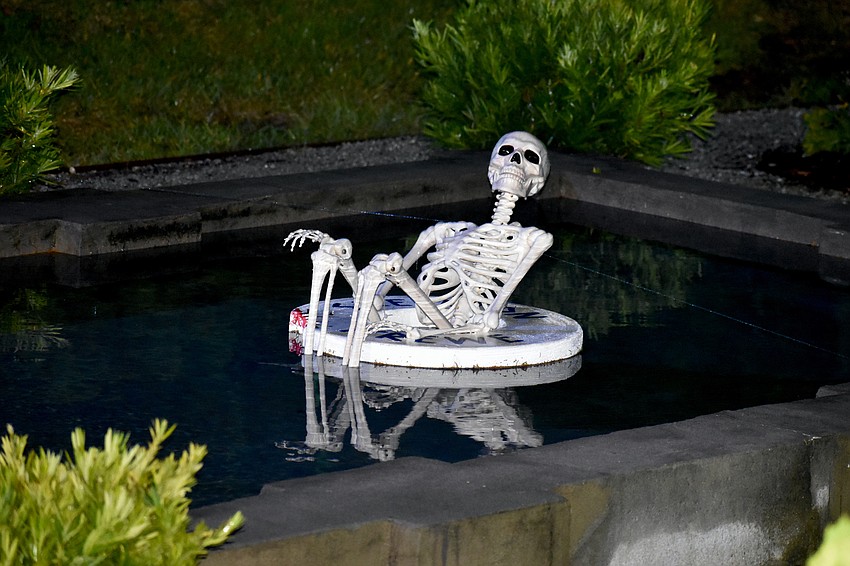 In some ways, the Historic Spanish Point campus already offers a ghostly backdrop for the spooky decor, through sites like the Pioneer Cemetery found on the campus, which encompasses over 5,000 years of native history. 
There's also something spooky to be found in the plants themselves. Many native plants have names such as "Dracula," "ghost" and "spider" orchid — if just a little creative liberty is taken in their portrayal.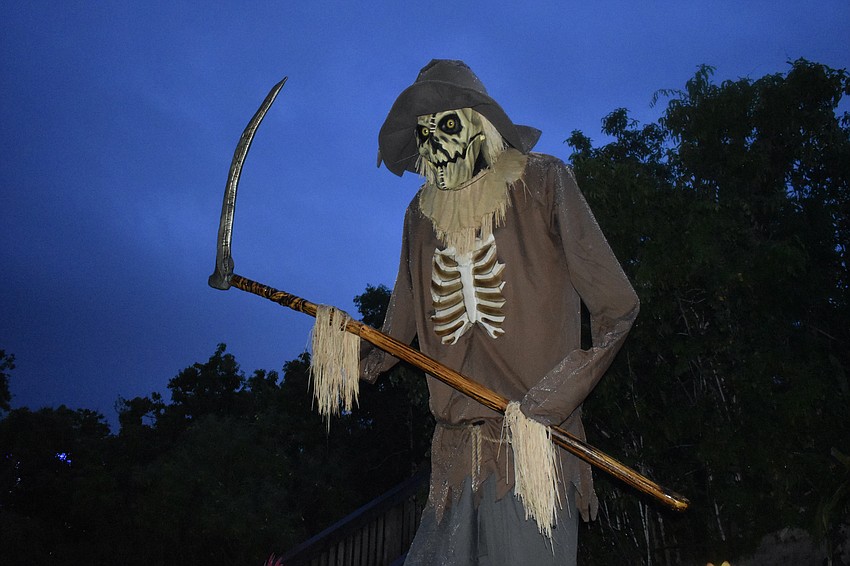 Don't be surprised to find the Dracula orchid boasting a set of bloodied fangs, or that many of the spiders in the display are, in fact, spider orchids, meaning they have only five legs.
"I want to call them monsters, but they're not really," Carolyn Babas said.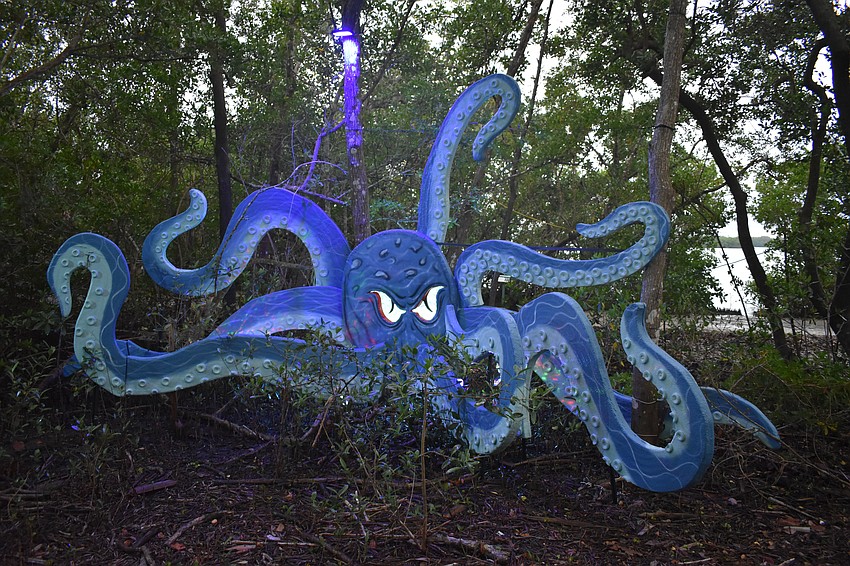 Selby Gardens staff said the organization was proud to bring back Lights at Spooky Point for a second year. 
"Last year, we really felt we were embarking on a wonderful family tradition to have every year," said Jennifer Rominiecki, president and CEO of Marie Selby Botanical Gardens. "This year, we built on the success of last year; we added lots of new vignettes, lots of fun, new surprises, and a lot more lights."