The short film "Lucy" may have a new story to tell viewers, but it's one that Leslie Shepard, director of Puppy Raising Services at Southeastern Guide Dogs, has seen again and again.
Although the training process does not go as well as hoped for Lucy, the film's canine character who is attempting to become a guide dog, she is nonetheless able to find her purpose as a skilled companion dog for a young girl named Chloe, whose father died while serving in the military.
"I've seen it over and over and over again," said Shepard. "These dogs change people's lives, and the bond that they have developed with us as raisers transfers really easily to their forever person. It's kind of magical."
Released on Sept. 7, the film was created in collaboration with the Barcelona, Spain-based Studio Kimchi.
Southeastern Guide Dogs previously collaborated with the studio on its short films, "Pip," released in 2018, and "Believe in Hope," released in 2022. Funding for the short was provided by Gary and Melody Johnson in Tampa.
"Pip" has been viewed 475,813,844 times on YouTube. And according to the organization's CEO Titus Herman, "Believe in Hope" led to a 200% increase in year-end donations, so Southeastern Guide Dogs was eager to create another film.
Animation creation
A companion video titled "The Making of Lucy" details the process of creating the short.
After Bruno Simões, the director of Studio Kimchi, made a short animated film called "Kafka's Doll," using multiple animation styles, Herman began to envision another film told in the same way, and began writing a script.
The result was the first of the three films focusing on a child.
Herman and other members of the Southeastern Guide Dogs team worked closely with the studio to supervise the film, including its character designs.
"Lucy" brings together three different styles of animation: 3D animation representing the present, 2D animation representing flashbacks, and charcoal drawings representing dream sequences, which means staff had to create different versions of the characters for each medium.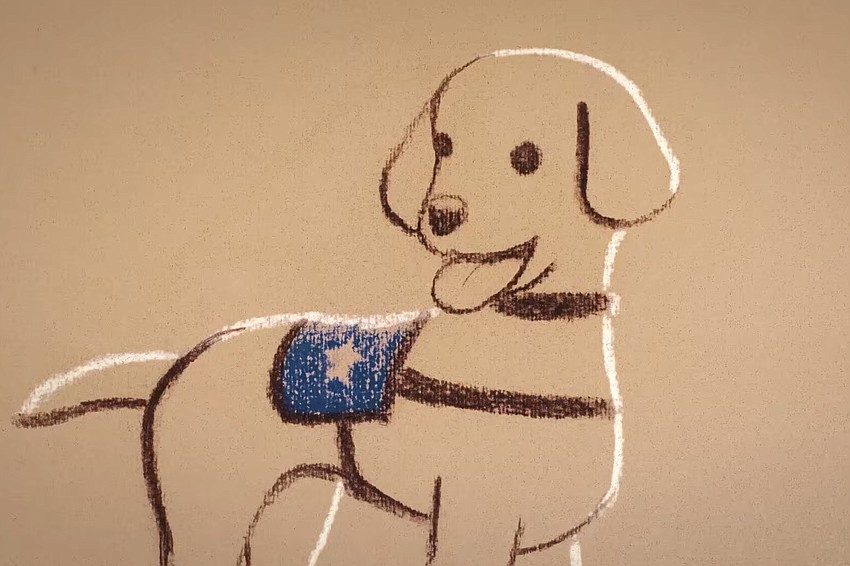 For the charcoal drawing sequences, the animation was drawn using computer software, then printed out frame by frame. The frames had to be traced over in charcoal and white chalk, which took about two days and involved 70 drawings which had to be digitally scanned for editing.
"Animation is an opportunity for us to share our story in a different way, and brand awareness is very important at Southeastern Guide Dogs," said Stacy Howe, vice president of marketing, who was involved in creating the film. "Our No. 1 need is making sure that people are aware of our life-changing services that we offer with our dogs, and also that people can get involved in or support our organization by learning about our programs through stories like animation."
Finding their place
Shepard said since the Skilled Companion program is newer, having been formalized about a year ago, it was important to create more awareness around it.
The program benefits children, teens and adults with vision loss, Gold Star families, veterans and military families.
As the film shows through Lucy, who finds herself frightened by a flash of lightning and later distracted by a squirrel during her training, the Skilled Companion dogs may not be quite suited in temperament to the requirements of a guide dog or service dog. They may also have a mild medical issue.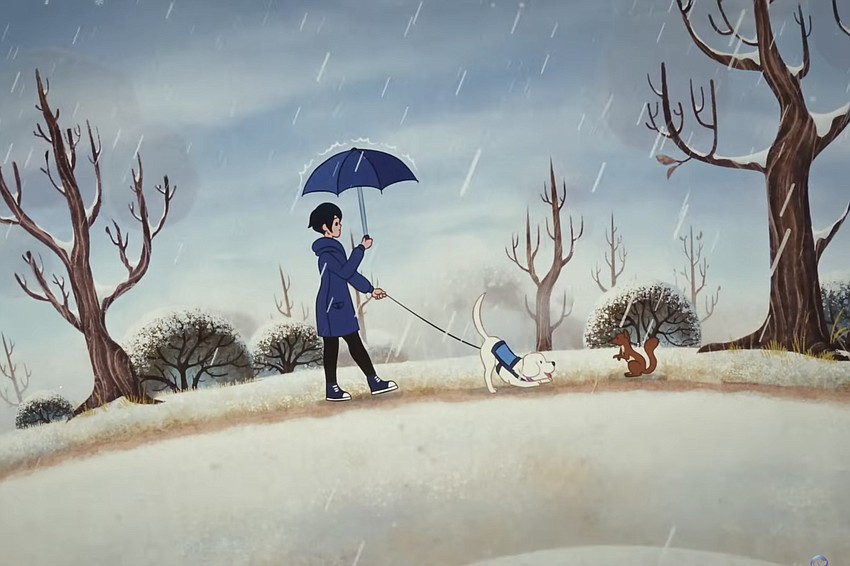 However, they do bring skills from their training, and a temperament that may be an excellent match for some owners, including children, Shepard said, who do not require a guide dog or service dog.
"Maybe going out every day in public working all day long coming across new environments, or new people, that's a little bit too stimulating for them, but at home, they're wonderful, cuddly, love people, gentle around people," Shepard said.
Although the dogs at Southeastern Guide Dogs always remember their raiser, they seem to know who truly needs them and will always choose that person over the raiser each time, she said.
Since its founding over 40 years ago, the organization has also provided guide dogs for the visually impaired, and for about 15 years, has offered service dogs veterans to mitigate the effects of PTSD and mobility issues.
Maintaining awareness of the organization through initiatives like the short films is important, Shepard said, as it relies entirely on private donations from across the U.S. to offer its services for free.
Additionally, the COVID-19 pandemic left in its wake a national shortage of puppy raisers, who help provide the dogs with some of their basic training and socialization.
Fortunately, after looking to a collaborative of other guide dog organizations around the world to which it belongs, Southeastern Guide Dogs had the idea to adjust its puppy raising program in response.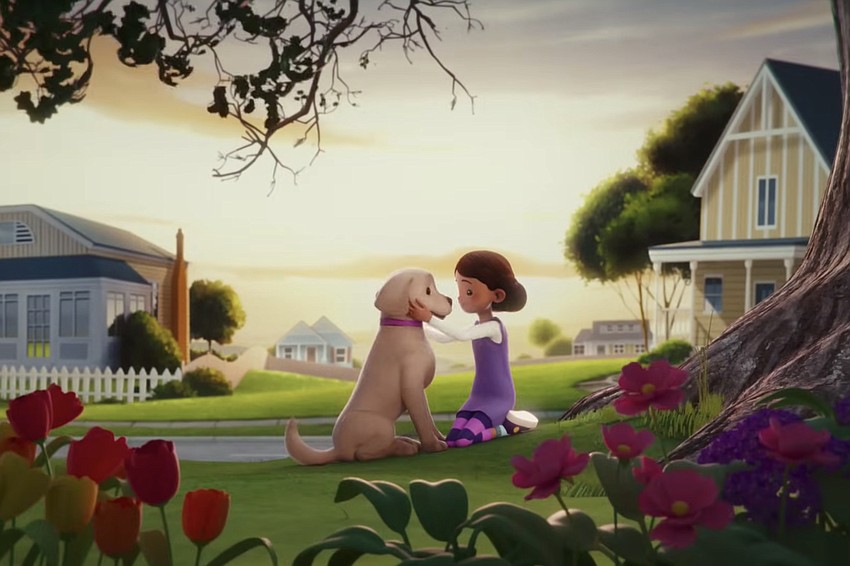 The team decided that the cause of shortages was members of the public placing a greater sense of value on their time, once they were able to visit family again, and so they decided to introduce more flexible options.
Although they had ventured into this realm before with a starter program of three to six weeks, they have introduced the additional options including three-month and six-month commitments, in contrast to the full-time option of 12 months.
Raisers can also choose whether they would like to spend this time with a new puppy, or by completing a puppy's training.
The organization is targeting about 250 puppy raisers a year, the number of puppies born on campus each year.  
Shepard said although the role may seem challenging, 50% of raisers work full time.
"We would love to see more people become involved with our program," she said. "It is life changing not only for the people that receive our dogs, but our puppy raisers tell us that as well."