When The Out-of-Door Academy celebrates its 100th anniversary next school year, the school also will be celebrating the opening of its third campus. 
ODA is renovating an educational facility on Clark Road just east of Lorraine Road, which will be ready to open for the 2024-2025 school year. 
The school will house pre-kindergarten, kindergarten and first grade in its first year, adding another grade level each year up to fifth grade. The school will enroll between 125 and 150 students in pre-K through fifth grade.
"To see that come to fruition is thrilling for ODA," said Deb Otey, The Out-of-Door Academy head of school. "We love that it is right at the time where we're getting ready to celebrate our 100th anniversary, so it feels like a perfect opportunity to propel us into our next 100 years. … I look forward to the energy the new campus will bring and to more opportunities to get to know families who want to be a part of the ODA community."
Otey said parents and prospective families have been asking for years to have a lower school closer to the Lakewood Ranch area. ODA's current lower school is located on Siesta Key and is at capacity. ODA's upper school is located in Lakewood Ranch. 
With an influx in applications and waitlists for every grade level at the lower school, Otey said it was time to expand.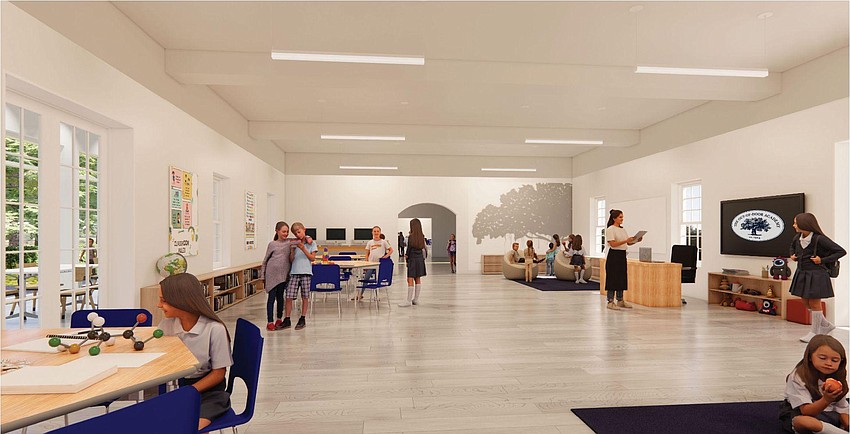 Over the past five years, the school has received a 71% increase in applications for the whole school, going from 265 applications five years ago to 454 applications. Applications for pre-K and kindergarten increased from 46 applications to 126 applications. 
ODA's enrollment has increased from a total of 740 students in pre-K through 12th grade five years ago to 841 current students. 
ODA is accepting applications for the lower schools through January, and parents will be able to state whether they prefer to send their students to the lower school on Siesta Key or the lower school on Clark Road. Otey said the school will do its best to accommodate families' preferences. 
"Since we haven't gone through the application process yet, we will be making decisions about who goes where as the process unfolds," she said. "We are hoping people will get their first preference."
The lower school on Clark Road will be renovated to be a state-of-the-art facility that will continue to have classes sizes of between 16 and 18 students for pre-K and kindergarten and at least 20 students for first through fifth grades. 
The renovation of the entire facility will take about two years. 
Otey said the school chose to renovate an existing educational facility that can meet the school's needs for between $1 million and $2 million because building a new campus could cost upwards of $25 million. The renovation project also allows the school to open the new lower school campus by next school year rather than waiting years for a new school to be complete. 
"We're grateful to continue educating children in a space that was once created to meet children where they are and inspire them to be learners," Otey said. 
The lower school on Clark Road previously housed Island Village Montessori School.
ODA plans to host an open house for families at the lower school on Clark Road in December. 
As the increased number of lower school students make their way to the upper school in Lakewood Ranch, Otey said the school is looking at campus master planning opportunities on the Uihlein campus. 
"We will be adding spaces for students, and we will be looking into upgrading some of our current facilities," she said. "That plan will play out over the next five to 10 years."
Otey said there will be a concentrated effort to ensure all students and families feel they are a part of one school no matter on which campus their students are being educated. 
"We will be even more intentional about making sure our traditions and our celebrations are unified," she said. "We hope to continue that, and that will be a priority to make sure our community gets together frequently."