Sarasota County Schools hosted a groundbreaking on Thursday for its new K-8 school located at 9501 Lorraine Road, at the intersection of Lorraine and Clark Road.
Located on a 65-acre site, the two-story, 195,000-square-foot school features 1,541 student stations. It is budgeted at $105,750,000 and is slated to open in August 2025.
Outdoor features include a running track, play fields, tennis and basketball courts and playgrounds. 
The building includes elementary and middle school art and music suites, a covered P.E. area, a gymnasium, locker rooms, a media center, a dining and multipurpose area with a stage, a robotics lab and engineering classrooms.
Middle school classrooms are designed in the district's TechActive Classroom of Tomorrow format. 
The school property is adjacent to the new Skye Ranch development and is surrounded by 2,600 acres that will include residential and mixed-use developments. It will be bordered on its west side by a 20-acre county park.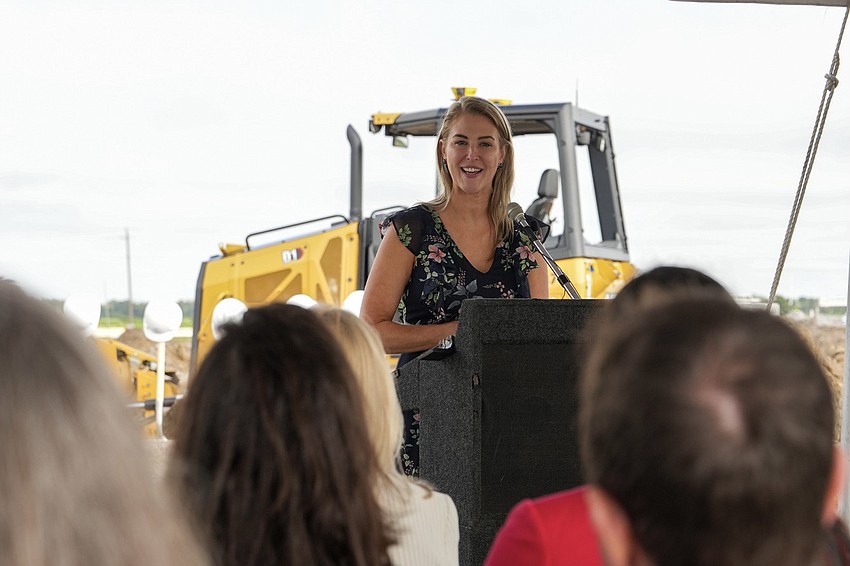 The event included remarks by School Board Chair Bridget Ziegler, Superintendent Terry Connor, Director of Construction Services Jane Dreger, Harvard Jolly Architects Executive VP Steve Johnson, and Tandem Construction Senior VP Brian Leaver.