It might not be an official holiday, but the Kiwanis' annual Longboat Key Lawn Party is on many Longboaters' calendars. 
"It is the biggest event of the year for us Kiwanis," said Michael Garey, Lawn Party event chair and co-proprietor of the Lazy Lobster. "It turns out to be a really feel-good neighborhood party in the perfect time of the holiday season."
The Longboat Key Kiwanis Club started this event over 30 years ago as a party in a parking lot with lawn chairs to raise money for St. Jude's Children's Hospital. It was rebranded as the Lawn Party 12 years ago.
Now, it has grown to be one of the most beloved fundraisers on Longboat Key with the sole purpose to uphold the main mission of the Kiwanis Club: "helping kids in need." 
All the proceeds go to the Children's Guardian Fund. This nonprofit provides funding to meet emergency needs and enable normalcy and enrichment in the lives of children in foster and state care in Florida's 12th Judicial Circuit.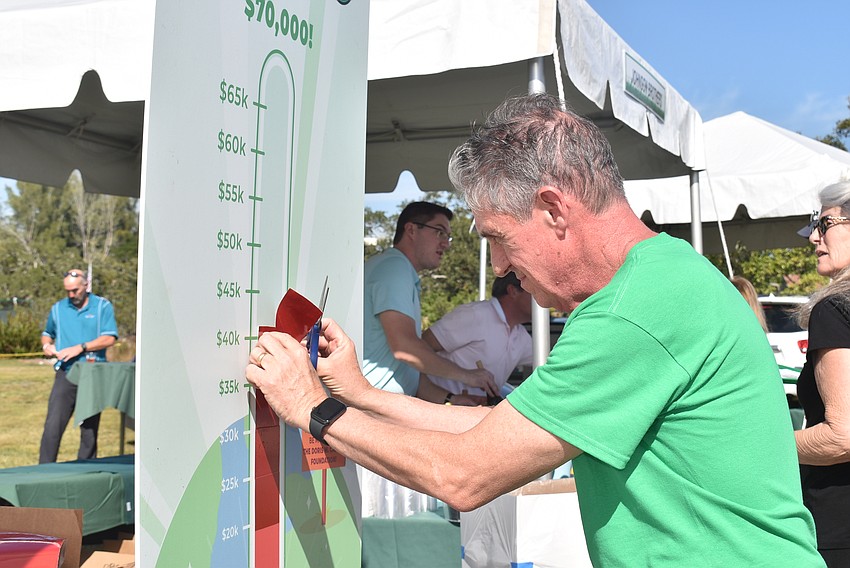 This year, the party will be held from noon to 2 p.m. on Dec. 2 at Ken Thompson Park. Tickets are now available for sale at LBKLawnParty.com. You can also buy tickets at the Lazy Lobster restaurant or Truist Bank on Longboat Key.
"The flavor of the event at its core, it's a food and wine event," said Garey. "You've got 25 outstanding restaurants generously donating their time, talent or food."
Admission is $75 and gives you access to all restaurants, wine, beer, soft drinks, live entertainment of the Blue Pigs and complimentary parking. There is also an opportunity to gather friends and buy a neighborhood table for 10 people for $650. The next level up is a patron table for $1,000, which is targeted at businesses or those with an abundance of philanthropic spirit. This is a round table in the VIP area with your name or business name on it. Patrons would also get their logos on the Lawn Party website and on the banners at the event.
There will also be a raffle with the opportunity to win one of four prizes. The first prize is $5,000 in cash with the Doris M. Carter Foundation hoping to match the first $15,000 in net proceeds. The second prize is a three-day, two-night stay at one of the four Universal Orlando Resort's hotels and Universal Studio and Islands of Adventure VIP passes. The third prize is a three-day, two-night stay for two at the Opal Grand Oceanfront Resort and Spa in Delray Beach, Florida. The last prize is a four-course dinner for 10 people in the Lazy Lobster private dining room.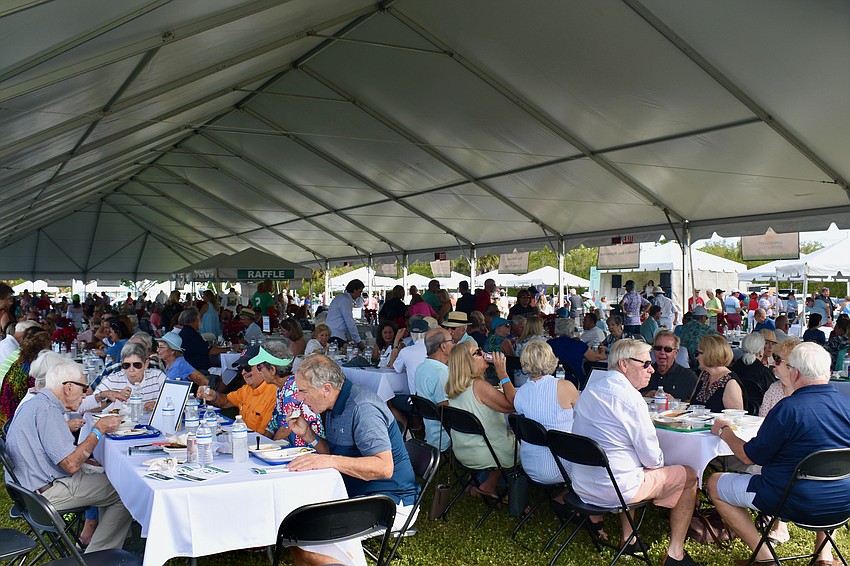 "It's also a great opportunity for a business to reward their best employees, their best customers and bring them out and have kind of an early holiday party," said Garey. 
The sponsors of the Lawn Party include the St. Regis Longboat Key Resort as the platinum sponsor and Ken Schneier and Cynthia Craig as the gold sponsor. The silver sponsors include the Longboat Key Foundation, Robert E. Dods Family Foundation and Graci and Dennis McGillicuddy. 
Garey said that everyone is ecstatic as the date quickly approaches. The club is excited to have an enjoyable time while raising money for its important mission. 
"Our sole focus for our local Longboat Key Kiwanis Club is helping local kids in need," said Garey. "Kiwanis's international mission is serving the children of the world. So, we really want people to understand that this is, of course, a fun event but that is the main purpose for it. That's going to be our Kiwanis brand going forward."
Correction: This story has been updated to state that the Lawn Party was started more than 30 years ago, rebranded 12 years ago and the Doris M. Carter Foundation hopes to match with the first $15,000 in net proceeds.